How to get a child acting agent
What to Do Before You Try to Get a Talent Agent | Hometown to Hollywood
Before you even begin to try to get your kid in front of a talent agent, you need to set a few things up.
At the bare minimum, your child should have SOME kind of training and/or experience. While there are probably many agents out there who are willing to represent a kid with no experience or training whatsoever, please understand that these are not the kind of agents with any leverage in the industry.
When you actually consider the meaning of the word "representation," the issue of what exactly is at stake with an agent becomes a little clearer. An agent's primary currency is their reputation. They represent your child, but your child represents them too. "Representing" works both ways. So literally, every audition your kid goes out on, they are representing the faith that their agent has in them.
If an agent consistently sends out actors who are prepared, easy to direct, easy to work with, and excellent at their craft, their reputation is secure and when they pitch a client for a project they are likely to get a good response.
The reverse is also true.
So now you can understand a little better why a good agent is SO careful about the clients they choose to represent. In addition to this basic issue, there is the issue of balancing out their portfolio. If they have a bunch of kids who all fall into the same category in terms of looks or age or types, that does no one any favors. They need to have a good mix so that all of their clients get a fair chance at projects, and they also have someone for everybody.
This sometimes means that an agent will pass on representing your child just because they already have your child's "type" covered. This can be disappointing, but it is ultimately in everyone's best interest.
It's a good idea to get set up with some basic casting sites before you approach an agent as well.
The most widely used are Actor's Access, Backstage, and Casting Networks. It's a pretty easy process to register and upload a couple of headshots and your child's resume, and fill out a form to list their special skills.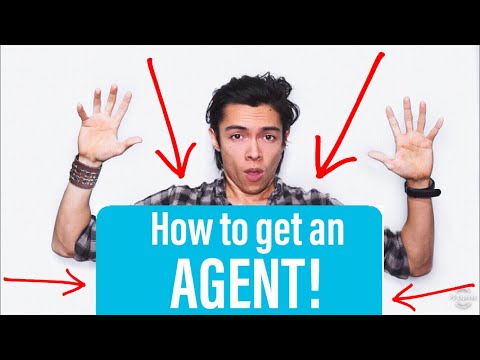 This shows the agent that your child has a presence in the industry, as well as giving you the opportunity to learn about lower level auditions and get your kid out for some auditioning experience—and maybe even some work experience!
Of course you already have a headshot and resume for your child, right? Don't even think about approaching an agent without these. Understand however that it is likely that once you succeed in getting an agent, they will probably request that your child get new headshots! And they will help you reformat your resume. All of which is part of the process.
What else do you need?
Your child will need a couple of monologues they have memorized—one drama, one comedy. It is a weird truth that in the world of television and film, this is the only time your kid will need to come with their own material, but it does make sense—after all, going forward, they will be auditioning for a specific role and that role will have sides. Finding a couple of great monologues can be challenging, so this is good news.
Where can you find good monologues? I've often thought I might put together a book of them because we had such a hard time finding ones that we liked. There are a few collections out there but not as many as there should be. The majority of monologue books are written for adults, and most of the few that are for kids are so tired! That being said, I like Magnificent Monologues for Kids, and Magnificent Monologues for Teens by Chambers Stevens.
Check out my updated Resources Page for more recommended monologue books, as well as some other important resources for young actors and parents.
Sometimes an effective place to look is simply online. Google key words like "monologues" and "children" and see what pops up. The monologue can come from a play, film, or TV script. It doesn't matter. Some of the most interesting ones can come from fiction. Just make sure there is no description, etc, to interrupt the monologue's flow. And do try to make the monologues age-appropriate.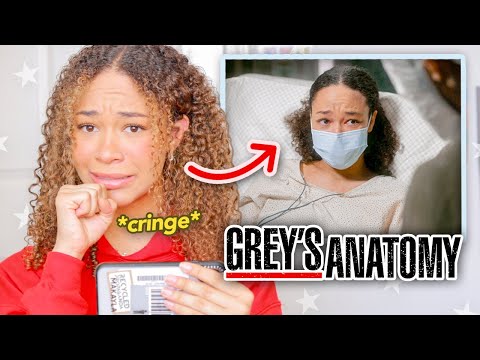 Confession: Dove auditioned for her agent Pamela Fisher with Meryl Streep's "Stuff" monologue from The Devil Wears Prada. NOT recommended!!! Looking back, I can't imagine how crazy it must have looked to Pamela to see a fourteen-year-old girl performing a role written for a middle-aged woman! Luckily, she was able to see the talent through the very odd choice.
If your child can sing, it's a good idea to have them prepare a song as well. Kids who can do more than just act—particularly the classic "triple threats" who can act, sing, and dance—are simply more marketable. Singing along to a karaoke track should be fine in most agents offices, although a capella is always OK. Things get a little trickier when you are auditioning for a particular role: in those cases they will tell you what your child needs to prepare, and it often looks more like several bars of a song along with sheet music for an accompanist.
Do you need to set up a Coogan Account or work permit before trying to get an agent? Absolutely not.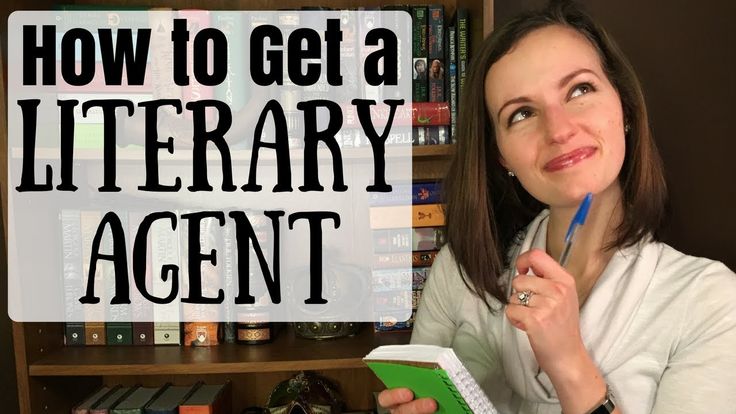 But both are free to set up, and if you are helping your child get comfortable auditioning by going out on auditions listed through Actors Access and/or Casting Networks, you should have these things done. If your kid books a role the producers will expect the paperwork to be in order.
It can take time to find the right agent to represent your child, but it is absolutely worth it to get the right person. Kids grow so quickly—don't compromise on a questionable agent just to have one. Hold out for a great fit.

My book, The Hollywood Parents Guide, available on Amazon contains everything I wish I'd known when Dove and I started this journey, and will save you untold amounts of time, money, and stress. Full of information you MUST know, it also features stories from parents of other kids who've made it!
Or book an hour consulting with me to come up with an individualized plan that takes your own unique needs into account.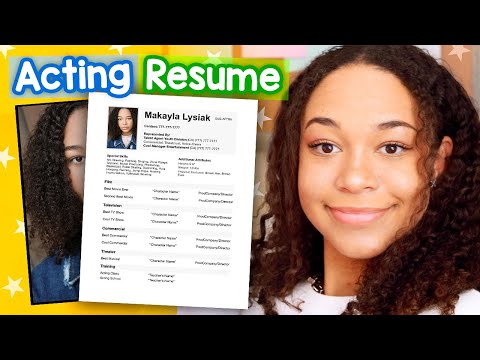 For about the cost of an hour with a professional acting coach, you can get your questions answered and a road map to help you move forward toward your dream.
If your young actor is 12 or older, they will enjoy reading my second book, Young Hollywood Actors, which shares stories and advice from some of their favorite performers.
Invest a little in your kid's future today.
Did you enjoy this post? Share it! 
"Does my child need to be represented by an acting agency or an agent?" |
How To Get An Agent for Children
So You Want To Be An Actor
How to get an Agent for Children
So you want to be an actor.
If you are reading this, my guess is that you want to act and are already attending a part-time drama school or local drama class. You may have even been to explore kids agencies or even been to kids castings in the past. However, how do you get an agent? Getting an agent has always proved to be a bit of a minefield, so this guide will hopefully help you to find one.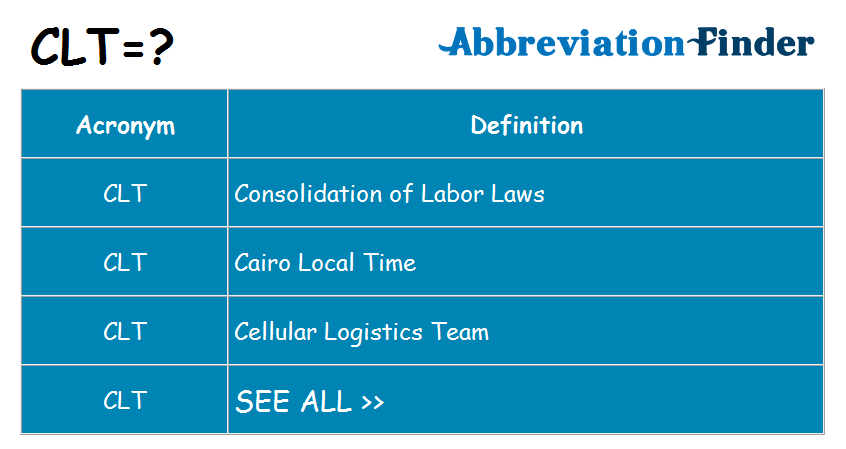 www.kids.castingcallpro.com is a website that puts kids casting directors in touch with young talented actors. It has a comprehensive list of children's agencies. Once you have found an agent, you will be able to register with kidscastingcallpro and ensure your profile is seen by hundreds of casting directors. One of the conditions of registering with the site is that all children must have representation, so how do you go about it?
Using the Agents list on kidscastingcallpro research several of the agents by looking at their websites.
Look to see who their clients are.
What sort of work they recruit for, television, film, theatre, commercials or extra work. 
Are they currently seeking new clients? 
Look to see how many clients they currently have on their books. Do you want to be part of a large agent or a smaller boutique agency. 
Once you have chosen a handful of agents compile a letter on your computer asking to be considered for representation. Do check spelling and grammar carefully.
Some agencies are happy to except emails make sure you read through their website to find out what the procedure is when applying. 
 Include a black and white photograph, if possible a professional shot if not a clear head and shoulders shot or passport photo. (You will need to get professional photographs once you have signed with an agency; good headshots are very important as it is the first thing that kids castings will look at.) Do write your name and phone number on the back in case it becomes separated from your covering letter. 
Include a CV. This should have a list of any performance experience to date plus personal details.Do include drama school shows plus any professional jobs you may have done.
If you are invited along for an interview or audition prepare well. Make sure you are smart and cleanly dressed. Hair brushed! 
If you have been asked to prepare a piece choose something that is within your age range. Check out our plays to order page or script ideas, if you still need some help give us a ring or email us at mailto:[email protected] Getting this right is essential for all kids agencies.
Ask your drama teacher to help you prepare your piece. 
If you don't get into the first agent keep trying as many actors both young and old have been turned down at some point in their careers and still gone on to be very successful.  Don't part with any money, you should not have to pay to audition for kids agencies or castings, nor should you to go onto their books. The only exception would be if they were getting your head shots done and submitting your photo into the spotlight directory. 
Do ask what commission rate they charge most kids agencies or agents charge between 10 % and 20%. 
Don't be afraid to ask questions a good agent will want you to feel comfortable with your choice after all your child's safety and well being is paramount. 
Do discuss your intentions with your child's school, as not all are supportive.
Filming and rehearsals take place during term time and holidays so it is inevitable your child will be absent from school on several occasions. 

Having an agent is no guarantee that you will get work, as well as your natural talent as an actor you need a good dose of luck.

Here is a list of Children's Theatrical Agents. Please note these are only suggestions.

Child licensing

For advice on child licensing please contact your local education authority.

NB: Please note that getting an agent for your child is a big commitment, you must be able to take them to castings and auditions, quite often with very little notice. However it is a wonderful experience for a child and a great learning curve which they will take with them into adulthood.

 If you have any questions please do email me at mailto:[email protected] and we will do our best to help. For castings or agent related queries you can contact www.agents-uk.com 
SHARE THIS NEWS ARTICLE
Tweet
Share on Tumblr
Does an actor need a personal agent
After unsuccessful trips to auditions, and having heard stories from their colleagues about permanent work in the cinema and the fabulous fees of "actors with an agent", some people wonder if an actor really needs a personal agent.
Professional actors with 20-30 years of experience do not need to be told this, but young actors who have just graduated from a theater university should understand all the "charms" of this bondage (dependence).
Who is the actor's personal agent
An actor's personal agent, unlike a casting director, does not have his own projects; he is not responsible for the selection and approval of actors for any particular project, since he is not an employee of the film company. It does not depend on him whether the actor will be approved for the role.
An actor's personal agent is an intermediary between an actor and a casting director or director. By signing an exclusive contract with an actor's agent, the actor releases himself from the obligation to engage in his promotion (PR), i.e. he does not need to independently search for castings on the Internet and send out his applications. The agent does it for him. The agent's benefit is a certain percentage of the actor's fee.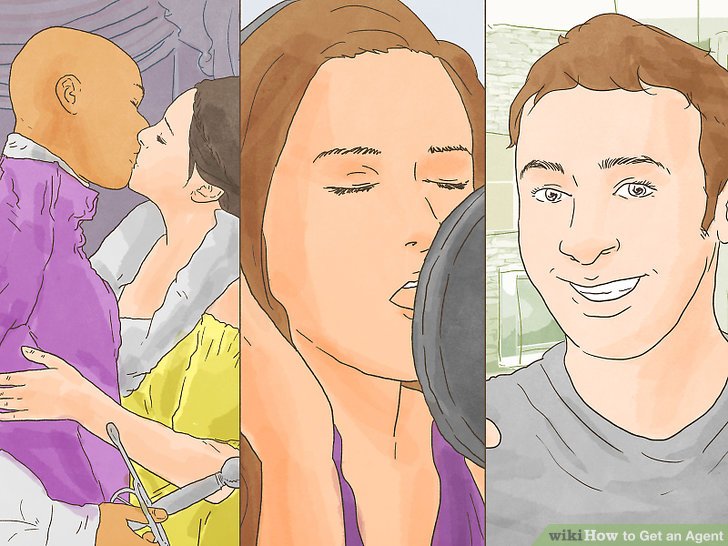 Will a personal agent help you get more film work?
For 99% of actors, signing an exclusive contract with a personal agent is blacklisted by most acting agencies and other agents. Why? Because you can't have 2 or 3 agents at the same time. Even when your contract expires, you will remain an "actor with an agent" for all other people who are involved in the selection of actors. You will be branded.
A personal agent is really needed, but not by Russian actors without a name, but by Hollywood stars, whose fee for a picture can reach up to 20 million dollars, or even more. In Hollywood, a good acting agent can really up the ante on their actor.
Now answer the question: Are you Brad Pitt or Angelina Jolie?
Cons of signing an exclusive contract with a personal agent
Most casting directors, directors, acting agencies and agents will no longer work with you, since this category of actors, in a compartment with their agents, constantly create problems. Having suffered from them, no one wants to work with "actors who have an agent" anymore.
From your, and without such a small fee, 10-50 percent for the work of an agent will be deducted.
You won't be able to decide your own destiny, because you literally volunteered for slavery.
You will not be able to post your acting profile on casting portals, social networking sites, or acting agency websites, as most personal agents prohibit this. After all, you signed an exclusive agreement and now you can only be in your agent's database.
Advantages of signing an exclusive contract with a personal agent
Increased self-esteem, they say now I'm a real actor, since I have a personal agent.
Hope that now there will be more work and that the actor will get a big role in a full meter from Mikhalkov himself, Bondarchuk or Bekmambetov. This hope is melting every day, and unfulfilled, ends on the day the contract ends.
Conclusion: Until you rise to the level of Gosha Kutsenko, Khabensky or Sergei Bezrukov, it is better not to make mistakes and not sign slave contracts.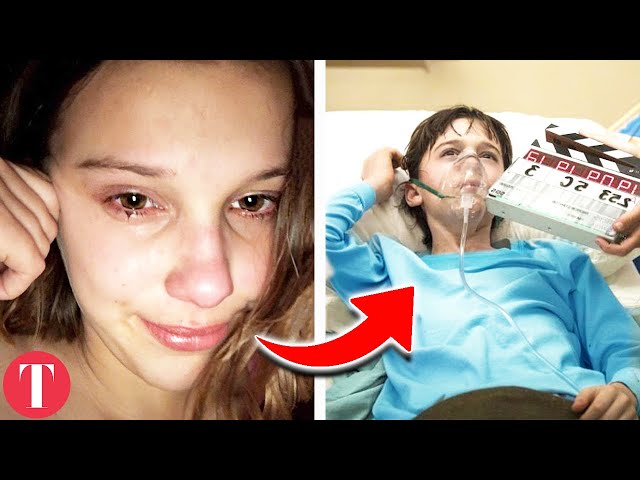 If an actor is free, then he can work with all agents, agencies and casting directors, and after signing an exclusive contract, only with his agent.
A freelance actor can promote himself and place his profile in the Actors Database on casting portals, where he can really be found by a casting director and in the near future will get a role in a full meter. Prof. actors who have profiles in the Actor Base on the Kastingi.com website are proof of this.
All articles are copyrighted and owned by Kastingi.com. Copying articles is prohibited at all!
How to get to castings for children in Moscow for filming movies and commercials
Many parents would like their child to act in commercials or movies, so many people ask how to get to castings for children in Moscow for filming movies and commercials.

For reference: casting is a selection for a certain role in a certain project (movie, series, commercial or clip).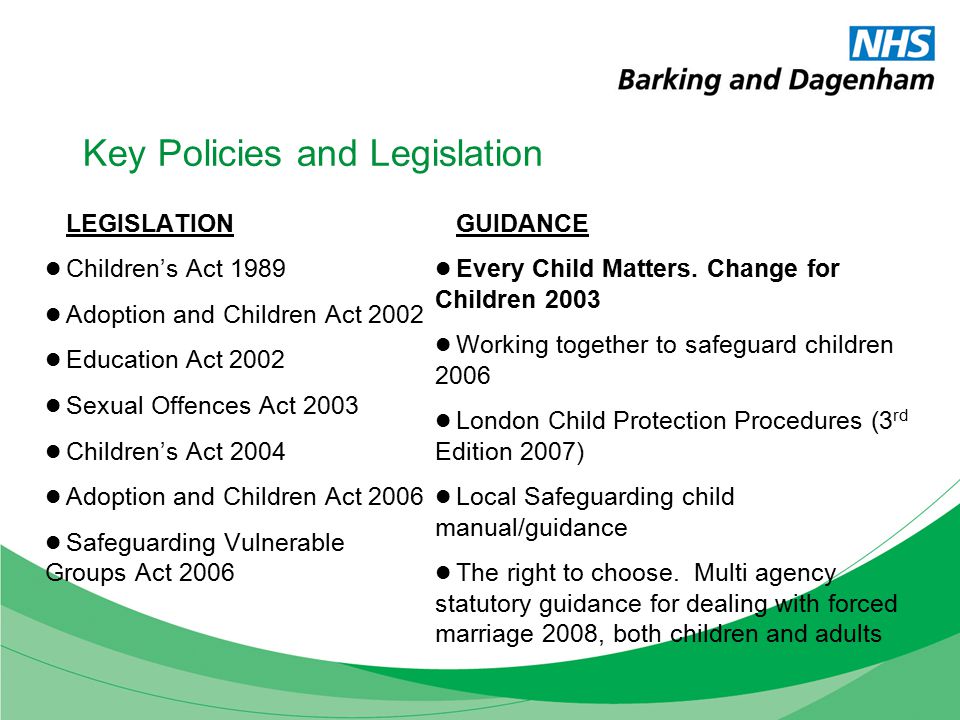 Up to 500 people can be called to the casting and all of them will apply for one role.
How to sign up for a children's film casting
There are several main sites on the Internet where movie castings are published: kastingi.com, tttv.ru, castingy.ru and others. You need to register on these sites and create an account. The questionnaire on the site is needed so that casting directors and directors can select children online for any role.
You will also need to visit such sites every day and look for new vacancies. These can be children's castings in movies, TV shows, etc. Each ad has contacts where you will need to send your application for casting each time. If the casting director considers that you are suitable, then you will be sent the time and place of the casting, where you will need to come in advance.
To get a serious movie role for a child, he must have experience in filming and it is desirable that he take some acting classes for children, or even better, that he be involved in some kind of theater.
Most child actors are the children of actors who have taken part in performances from an early age and grew up in the theatre. Without all this, getting a role in a movie for a child is not realistic. The maximum - it can be some episode in the series, but only on condition that the child is not afraid of the camera and he already had experience in filming with text.
How to get to the casting of models of children in advertising
You can get to the casting of child models in several ways.
You can call all modeling agencies in Moscow that put child models in the database and sign up for staging in the database. Phones of all modeling agencies in Moscow can be found on the Internet using a search from Yandex or Google. You will need to personally come to all agencies with your child, fill out a questionnaire, take a photo on the spot or bring your own on a flash drive. Further, when there is a suitable casting for your child, representatives of modeling agencies, as a rule, will notify you via SMS. But this method of recording for castings is becoming less and less popular every year, since all castings are published on the Internet on specialized sites.
We go to the already known sites kastingi.com, tttv.ru, castingy.ru and daily monitor new castings for children. If something new appears, immediately send an application for casting. Castings are usually published in the evening and the next day you will need to be at the casting.
Create a questionnaire for your child on all possible acting sites, leave your contacts in the questionnaire. The people responsible for selecting child models periodically review these databases and will contact you directly.
Castings for children in Moscow without experience
Without filming experience, it is better for a child to start going to extras. You can sign up for the extras for children at the foremen of the extras. They, like casting directors, look through the database of children on acting sites and sometimes invite them to shoot.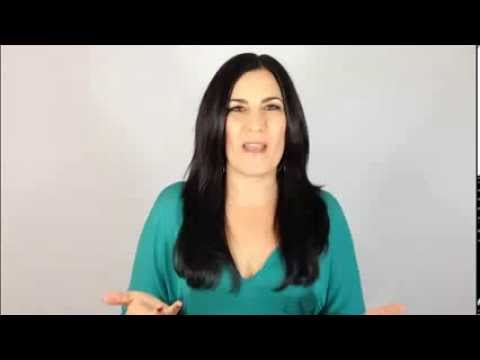 Also extras foremen publish their announcements on the Internet about the recruitment of extras for filming movies, commercials and music videos. Start going to the crowd for a start, then, perhaps, your child will be given a small episode, then another and another. With experience, they may begin to invite him to more serious roles, but he must constantly develop, attend a children's theater studio and work with text.
Gradually, more and more extras and casting directors will learn about your child, and you will receive more and more offers. But this is a permanent job and the search for new castings should not stop.
Result:
As a parent, you are required to browse the Internet for new castings every day and apply.
Create a child's profile on all acting sites that you can find on the Internet.
Become a base in all acting and modeling agencies in Moscow, which have a children's database of actors and models.