How much child models get paid
Child Modeling: Is It Lucrative To Get Into?
Each day, maybe even without knowing it, you flip through magazines, pass a billboard, or see a commercial on the television with an adorable cherub-cheeked child that is the "face" of a brand or is helping to promote a specific product. You might find yourself wondering how you can get them into the business, knowing fully well how adorable they are. But is child modeling a lucrative business? We delve into the topic a little more so that you'll be informed about the basics of child modeling careers and how much it pays.
Contents
Why child models?
How to find a reputable modeling agency without breaking the bank
How to get great pictures
Submit your pictures
Is it worth the money?
Things to consider
Difficulty
Hard
Duration
1 hour
What You Need
Why child models?
Advertisement agencies need to reach certain amounts of customers.
People create an instant connection because, well, humans relate to other humans. What better way to catch their attention than with another person? Of course, it depends on what is being advertised. But when it comes to clothes, baby accessories, and more, children make great models that parents can relate to, since they have children themselves.
That is why advertisement agencies are constantly looking for child models to help advertise their products. Just take a look at any department store kids' clothing or toy section, and you will see a bubbly child on a sign somewhere.
How to find a reputable modeling agency without breaking the bank
So many parents think that they need to spend massive amounts of money on photographers to get expensive headshots, a new wardrobe for their child, and modeling classes in order to get their child in the modeling business. But this is simply not so. Here are some tips on how to find a reputable modeling agency for your child:
Step 1: A great way to begin is to do a quick Google search of modeling agencies that are around your area.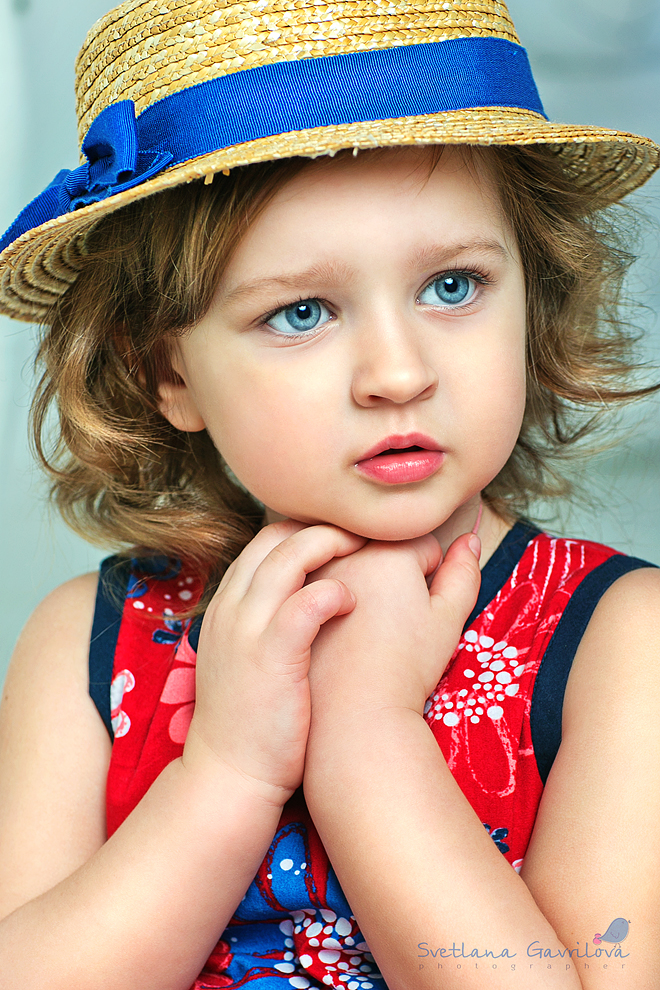 However, one must note that if you live closer to a metropolitan area or a more populated area, your chances of finding reputable modeling companies are high. But if you happen to live in a remote area, there may not be one close to you, unless you are willing to travel.

Ailbhe Flynn/Pexels

Step 2: If you find companies of interest during your internet search, write them down and make a list.

Step 3: After you have made your list, take a good, hard look at it. Look up the agencies or companies that you have on your list. Make certain that they have decent reviews and a good reputation because the last thing you need is to be scammed, especially when it comes to your child. You do not want to lose money on an irresponsible agency or person that may claim that they can get your child into modeling.

Step 4: The best thing is to ask around, too. Find some groups online, and see who they may recommend.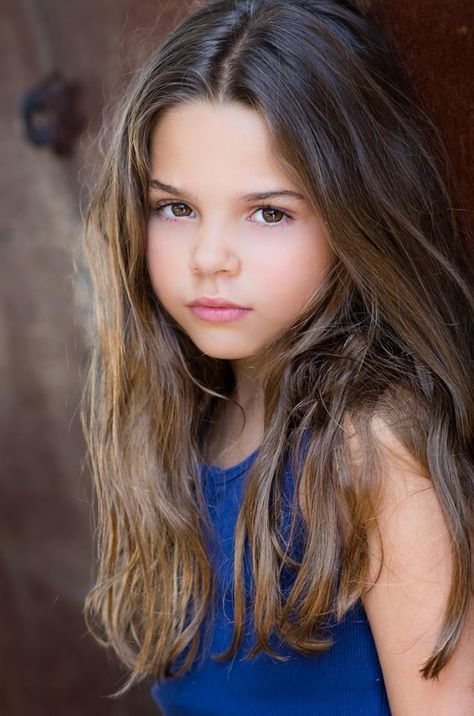 How to get great pictures
After you have found your list of reputable agencies, it is time to start taking photos. But you do not have to go out and spend a ton of money on glamour shots. Taking simple photos with some simple clothing will do just fine. Here are some tips to help you get great pictures on a budget:
Step 1: Pick out colors of clothing that bring out your child's eyes and keep it simple. You don't have to find pageant dresses or tuxedos, just regular clothing.
Step 2: You can hire a photographer or you can take the shots with your phone.
Step 3: If you want to retouch any of the pictures you can use home-based software or retouch them at any photo kiosk in any multitude of stores.
Submit your pictures
Now comes the time when you submit your photos to the agencies that were compiled on your list. Some will call you back, and others may not. They'll ask you to come in for an interview with your child.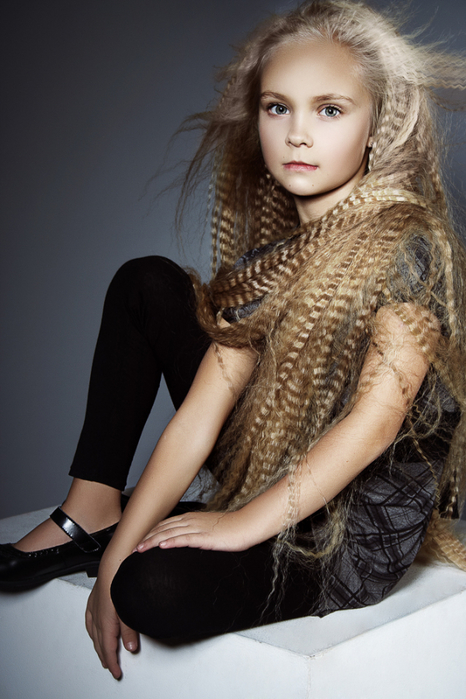 Some agencies may hire directly on the spot if they are interested in having your child model for them. Other companies prefer to mull it over and will get back to you. Some may not get back to you at all, and that is okay. You do not want your child to have too many modeling jobs, anyway. You still want to keep those precious childhood years, after all.
Is it worth the money?
This all depends on how much money you envision making with child modeling. It could be a small side business for you and your child, especially if you are in a more rural area. If you live in a metropolitan area, a few agencies can offer all the way up to $150 an hour. However, some agencies prefer to pay by the day. It all depends on what agency you are going with. If your child does land a gig, make sure you look over the contract carefully so that you don't miss anything.
At that point, it may be wise to get an agent for your child, depending on how far you would like to go with it. If you and your child would like to even possibly make a career out of this, an agent will be able to help guide you throughout the process.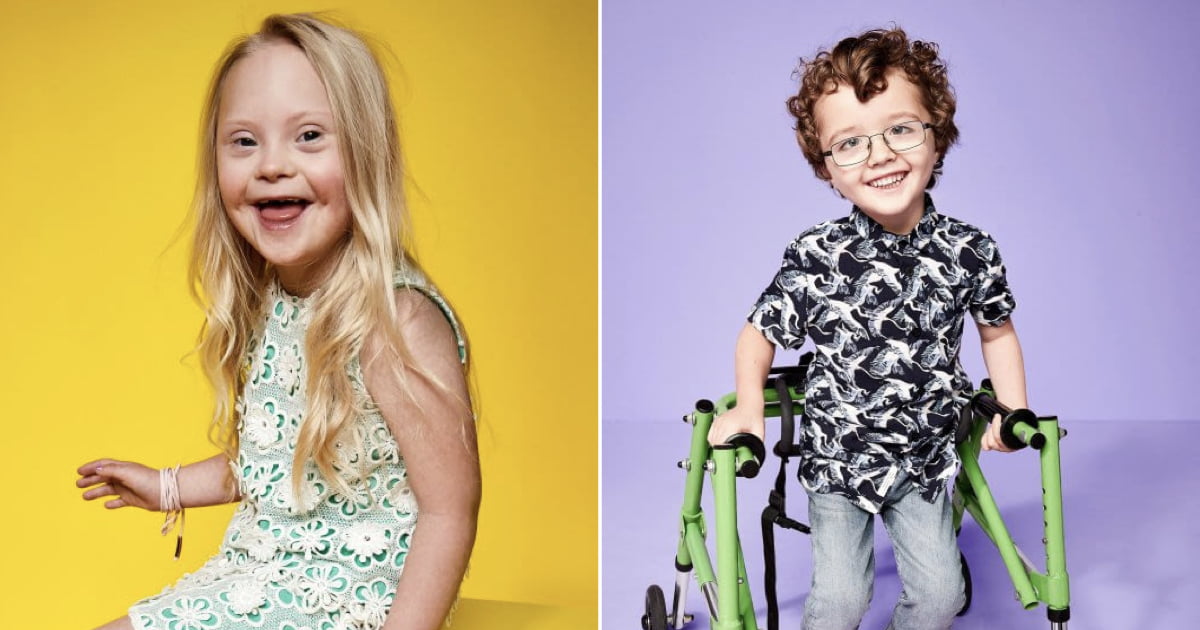 terng99/Shutterstock
Things to consider
Having your child model may sound like a fun way to help them earn money for their college fund, but there are things that every family needs to consider before introducing their child to the world of modeling:
Your child's size
The agency will likely want to know your child's clothing size, as that will most of the time be a factor for if they will land a gig or not. Some of the most popular sizes are 3, 5, and 10. So, if your child lands in one of those categories, there is a better chance that a modeling agency might want to sign a contract with them. However, if your child is not those sizes, do not get discouraged! Children of all sizes are needed — it just depends on the agency. So, if one agency does not want to book your child or sign a contract with them, you can simply move on to the next company.
What's the right look?
Your child does not have to be drop-dead gorgeous to be a child model.
Actually, quite the contrary. Many companies are looking for kids that fit in with today's demographic of children. They are looking for kids who are easygoing and "fit in" with their aesthetic. If you do end up signing with a modeling agency, make sure you have done your homework on them and make sure that it is a legitimate company, as sadly, there are many scammers out there. Every company is different, as is every audition.
Auditions can be short notice
Sometimes, you have about only 24 hours' notice to get to an audition. You have to be willing to travel at a moment's notice if your child's modeling company calls you up and says there is an audition that would be a great fit for your child. That isn't to say that they will absolutely crush the competition and land the role, but auditions are an integral part of child modeling. The company not only has to see how the child looks, but how they act, their demeanor, etc. Those are all important factors in whether or not they may land a gig.
Time is a factor
Modeling can be a time-consuming activity for children, especially if they do land a gig. There is a lot of "hurry up and wait" going on. This is because the photographers want to get the light just right, or if the shoot is outside, it has to be at a certain angle. There are plenty of factors that can take up time.
We suggest bringing snacks and something for them to do while they wait. The same goes for when they are at an audition and the line is out the door. You can keep them occupied by bringing a tablet and some snacks that they can munch on while you wait in line. That way, they won't be bored.
So can child modeling be lucrative? It all depends on the factors listed above. If you are willing to travel, it can definitely bring in some extra cash for your child, and it might even be enough to start a college fund! If you are interested, it is definitely something that you could look into and get more information on it.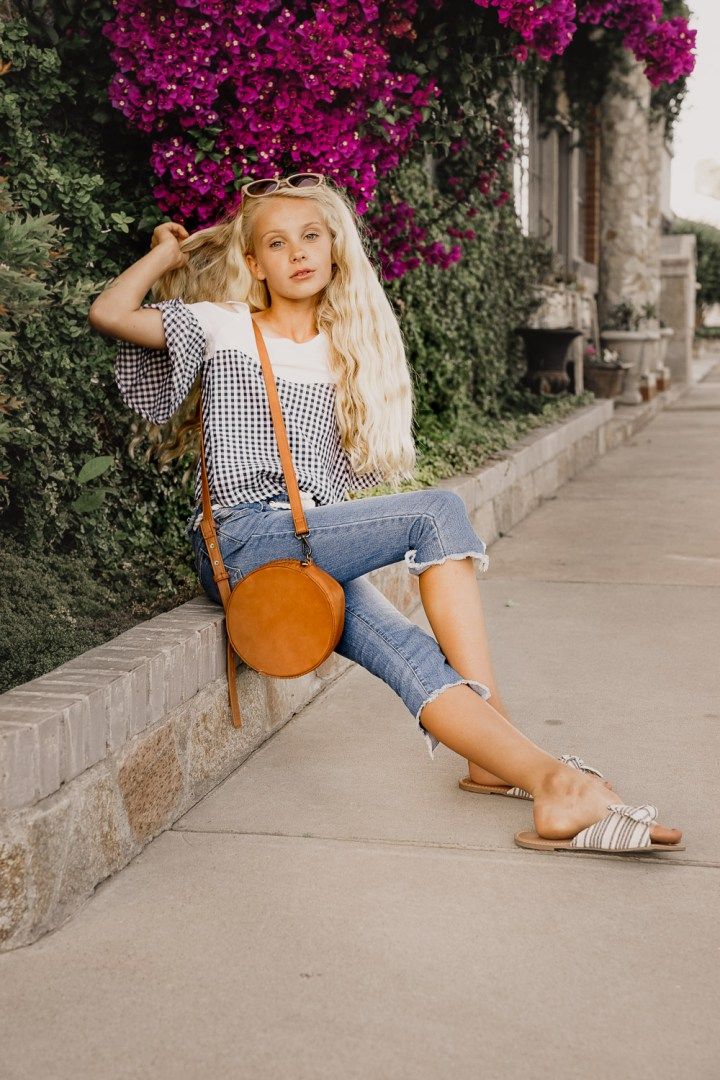 Editors' Recommendations
Should your kids have an Apple Watch?
Cell phone addiction and young kids: Your child is likely at risk
The Microsoft safety app for Android and iOS is something every family needs
It's easier than ever to monitor your kid's social media activity: Here's how
6 apps to chat with your family and keep track of everyone's whereabouts
How much do baby models get paid?
FacebookTwitterReddit
The pay rate for a baby model varies with the gig. Hourly rates range from $25 to $75 an hour, and if baby scores a "super gig" they may receive $125 an hour. But don't get too excited—that's not standard. Fifty dollars an hour is more the median rate.
Simply so, How much do models get paid?
How Much Do Model Jobs Pay per Month?
| | Annual Salary | Monthly Pay |
| --- | --- | --- |
| Top Earners | $208,000 | $17,333 |
| 75th Percentile | $208,000 | $17,333 |
| Average | $125,457 | $10,454 |
| 25th Percentile | $45,500 | $3,791 |
Similarly, Who is the highest paid child model?
MONEY MATTERS: WHICH MINI MODELS EARNED THE MOST LAST YEAR?
Ekaterina Samsonov, $50k. The 11-year-old had a bumper year thanks to campaigns for J Crew, Macy's and JC Penney – to name but a few. …
Baylor and Hudson Cryder, $45k each. …
Lily Chee, $22k. …
Julian O'Neill, $12,500. …
Hudson Kroenig, unknown.
Do parents get paid for baby modeling?
Some child models might get only two or three jobs a month, and young kids usually work no more than two hours at a time. "Kids make an average $150 an hour," Escoto shares. … (Parents pays child models $50 hourly with a two-hour minimum.)
Furthermore, Do baby models get paid?
Agents will put your child forward to clients for potential shoots and opportunities. If successful, your child will be paid for their time. Though fees vary and are dependent on a number of factors. … "Typical fees start at around £60 per hour for photographic work to around £180 per day for a TV commercial," she says.
Table of Contents
What is the best age to start Modelling?
For both male and female models, sixteen is considered the ideal age.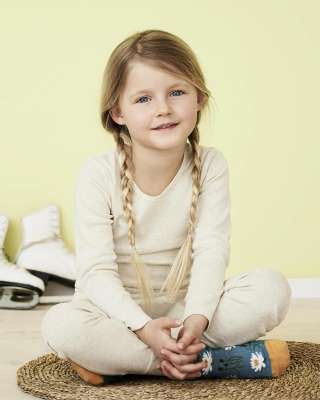 This being said, female models may find themselves more popular than their male counterparts at a younger age. This is because male models are considered to get better with age, and have more success well into their thirties and even forties.
Who is the famous model in the world?
Gigi Hadid started modelling for GUESS when she was 2 years-old. She decided to focus on finishing school before getting back into modelling in 2011. After several advertising campaigns for major fashion houses and countless magazine editorials, Gigi Hadid is definitely one of the most famous models of all time.
How much do Gucci models get paid?
How much do you get paid to model for Gucci? Gucci Model Salaries A Model at Gucci earns an average of $62,670, ranging from $56,850 at the 25th percentile to $67,898 at the 75th percentile, with top earners (the top 10%) earning more than $73,547.
How much do 11 year old models get paid?
While ZipRecruiter is seeing annual salaries as high as $197,000 and as low as $15,500, the majority of Child Modeling salaries currently range between $26,500 (25th percentile) to $97,500 (75th percentile) with top earners (90th percentile) making $145,500 annually across the United States.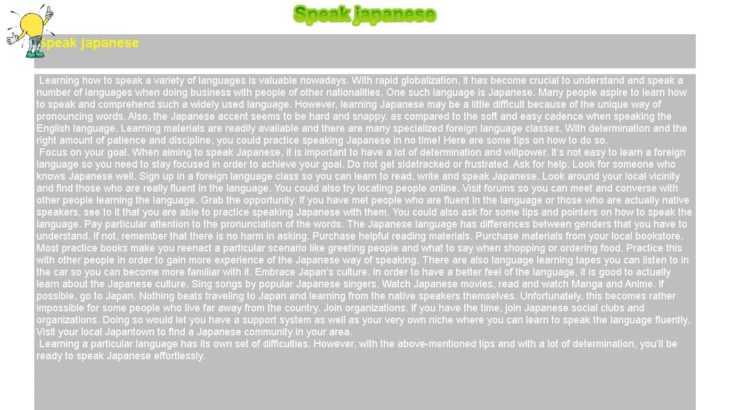 How much do 14 year old models get paid?
How Much Does a Teen Model Get Paid? Models can make anywhere from $5-$250+ an hour. This pay rate varies depending on if you're a child or adult, beginner or experienced model, or if the company pays per day instead of per hour. It also depends on what types of model you're looking to become.
Who is the most followed baby on Instagram?
Her Mum, Schye Fox first set up her baby's Instagram account to share pics with family. 2/15 But now she's got the designer threads, a sparkling mini Mercedes car and a staggering 115,000 Instagram followers and she's not even two-years-old.
How much do 10 year old models get paid?
Modeling for Kids places the rate for advertisements between $1,000 and $1,200 per day, while Skolnik says the catalog rate is $75 per hour.
How much do Fisher Price baby models make?
His photographs are used so often, he's referred to as the "Fisher-Price baby.
" He makes $40 an hour, has a Social Security number and pays taxes. Not bad for 19 months old. For most of his short life, Christian has been carving a niche for himself in the advertising world.
Are baby models UK any good?
Baby models is an excellent agency. I highly recommend them to any parents who are interested in modeling for their children. They have a truly professional team and work with the best clients, casting directors, and companies.
What are the 4 types of models?
Below are the 10 main types of modeling
Fashion (Editorial) Model. These models are the faces you see in high fashion magazines such as Vogue and Elle. …
Runway Model. …
Swimsuit & Lingerie Model. …
Commercial Model. …
Fitness Model. …
Parts Model. …
Fit Model. …
Promotional Model.
Who is the youngest model in the world?
Most Beautiful Youngest Models Name List 2021 Under 22 Years of Age
Kaia Gerber – Most Beautiful Youngest Models. …
Amanda Steele – Most Beautiful Youngest Models. …
Lily-Rose Depp – Most Beautiful Youngest Models. …
Jade Weber – Most Beautiful Youngest Models. …
Kristina Pimenova. …
Sonia Ben Ammar. …
Meredith Mickelson. …
Lily Chee.
What age is too late to start modeling?
The good news, however, is that more fashion agencies are starting to up their age maximum for aspiring models. It mainly depends on the market/location but I've seen fashion agencies accept models up to 22 and 23.
Who is the prettiest supermodel?
Supermodel Bella Hadid is apparently the most beautiful woman in the world.
Amber Heard (91.85%)
Ariana Grande (91.81%)
Taylor Swift (91.64%)
Kate Moss (91.05%)
Scarlett Johansson (90.81%)
Natalie Portman (90.51%)
Katy Perry (90. 08%)
Cara Delevingne (89.99%)
Who is currently the highest-paid model?
It is no surprise that Kendall Jenner is the highest-paid model in the world, given how famous her family is. She made more than $10 million in 2019 alone. She sometimes tries to do ballet and engage with her fans even while working.
Who is the highest-paid model 2020?
The older of the "Jenner girls", Kendall Jenner, who decided to work on her career as a high fashion model, was the highest-paid model in 2020, earning $40 million annually, which can only be expected to go up after the release of her 818 tequila brand.
Is BTS v Gucci model?
BTS' V has reportedly gotten fans into thinking that the singer should model for Gucci due to his immense love for the brand. … According to Cheatsheet, the singer has a special love for the brand Gucci. Taehyung officially has never modelled for the brand, however, the fans of the singer think he may make a good model.
How much do Louis Vuitton models make?
How much do Louis Vuitton models make? The average salary for the role of Model at Louis Vuitton in Salinas, California, United States is $36,700. This salary estimate is based on salaries at similar companies submitted by LinkedIn members who have the title "Model" in Salinas, California, United States.
How much does the average female model make?
Female Model Salary
| | Annual Salary | Monthly Pay |
| --- | --- | --- |
| Top Earners | $104,000 | $8,666 |
| 75th Percentile | $58,500 | $4,875 |
| Average | $54,624 | $4,552 |
| 25th Percentile | $33,500 | $2,791 |
How to make money on a child: child models
Parents bring their children to modeling schools for various reasons: someone dreams of world fame, someone wants to teach their child how to behave on stage, correct posture or overcome shyness.
Get ready for the fact that the children's modeling agency is mostly a "circle" where the little model goes and works out all the time. Among advertisers and advertisers, not beautiful, but "textured" children are more valued: red-haired, with freckles, without teeth and other pronounced features. Remember Sasha Loye from: "Hershey Cola - the taste of victory!". The future catwalk and advertising star must be mature beyond her years: i.e. do not be capricious, do not be afraid, do not be shy and fulfill all the requirements of the director. Also get ready for the fact that children are not paid much for advertising. For example, for advertising cars, the boy was given 50 dollars, for advertising juice for a girl - 500. Adults are more demanding, because their fees are many times higher.
We already wrote about how to make a child an actor or TV presenter in the material about the Simba television school.
Children's Fashion Association
599-11-28
The largest network of children's model schools.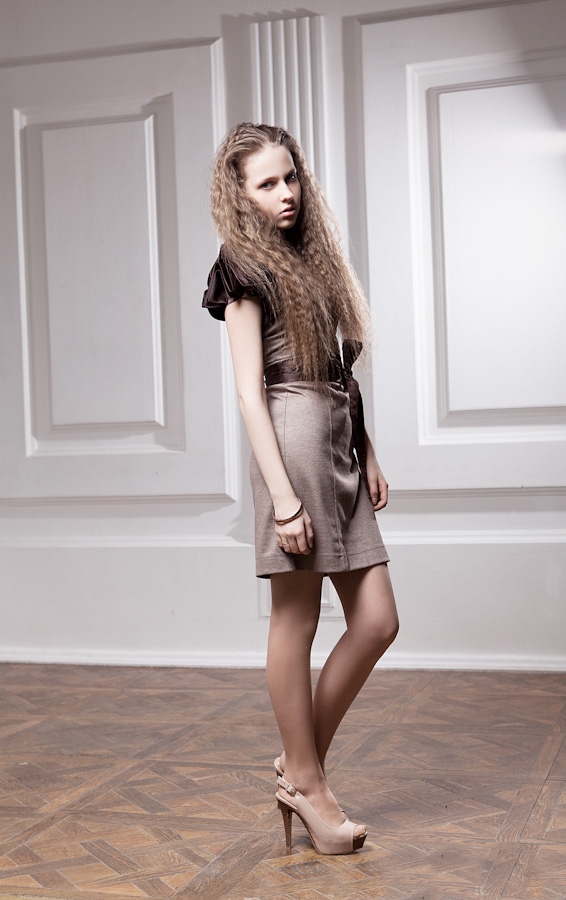 She has 6 branches, where they teach not only the "adult" program: defile, acting, plastic, make-up art, as well as rhetoric, dance and other disciplines necessary for life. Children are also taught how to sketch clothes. It is then cut off by professionals, and the students present it in a theatrical show program. The Association is the founder and organizer of many competitions and festivals for young models. The cost of education is shareware, i.e. a monthly membership fee is required.
Jasochka
Geroev Sevastopol street, 35, 408-14-48
For 25 years there has been a state art school for children's fashion "Yasochka". The main task is to teach how to create clothes and even shoes, and then demonstrate them in the show program. In February 2008, the ethno-collection "Bula sobi kazka ..." based on the work of Maria Pryimachenko was presented. Children, most often girls, are accepted constantly. Classes 5-6 times a week for an hour and a half. Training is free, you only need to pay for supplies.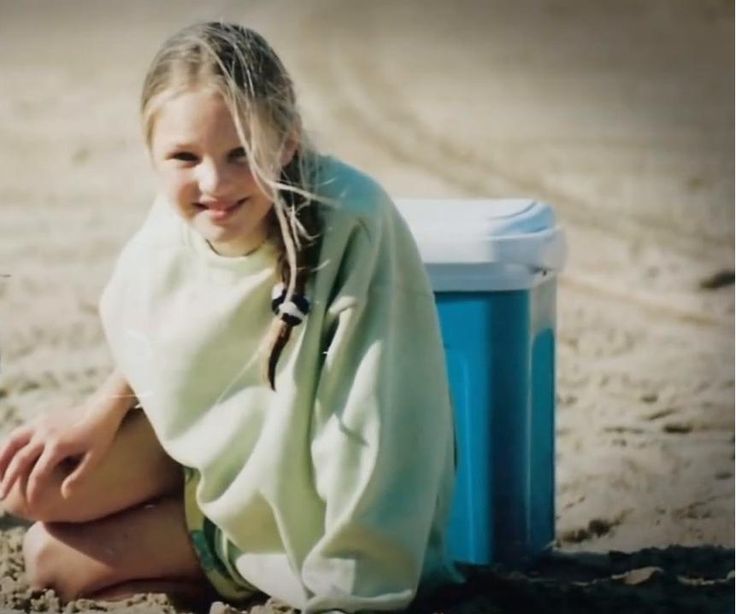 Many Yasochka graduates are now continuing their studies at the Institute of Technology and Design.
La PRIMA Model Management
b. Shevchenko, 36, office 9, 238-23-30
In an Italian model training company, there is also a children's class. It is called: "Children's School of Leadership", which trains children from 5 to 13 years old. In addition to "model" skills, they teach rollerblading, skating and even horseback riding, there are classes in the pool. They explain the rules of children's make-up, hair care and how to design your own costume for the show. The training course is designed for 12 months, on weekends. After graduation, they can help with the placement of a portfolio. Course fees have not been disclosed.
Karin MMG
Predslavinskaya st., 43/2, 521-63-35
In the children's school of models, in addition to adult skills, special emphasis is placed on aesthetic education.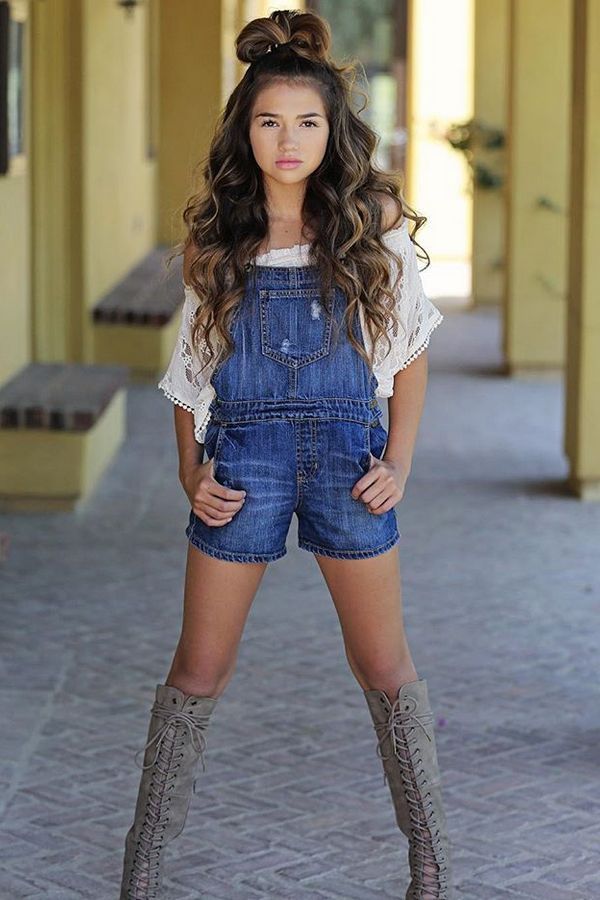 Here they help to gain self-confidence, teach the basics of etiquette, teach how to wear clothes correctly. For example, dancing skills will come in handy not only on the podium, but also at the school disco. A psychologist works with children. The course is 2 academic years from September to May, classes are held twice a week. The cost is quite high, but the level of education is promised to be decent.
Little Model
400-53-94
This agency, which specializes in child models, has 7 branches in different districts of Kyiv. Children are engaged all the time, 2-3 times a week for two lessons, there are three age groups from 5 to 16 years. It turned out to be a Kyivstar girl: "Why don't you open up to me?" found right here. Everything else is like in ordinary children's modeling schools.
In these schools, nothing is guaranteed, as in the acting environment, the main thing is luck. But along with the portfolio of the future model, they can write: "There is a brother for 3 months", in case a baby is needed for filming, or they can shoot dad in a beer advertisement, so this is a chance to become famous and get rich for the whole family.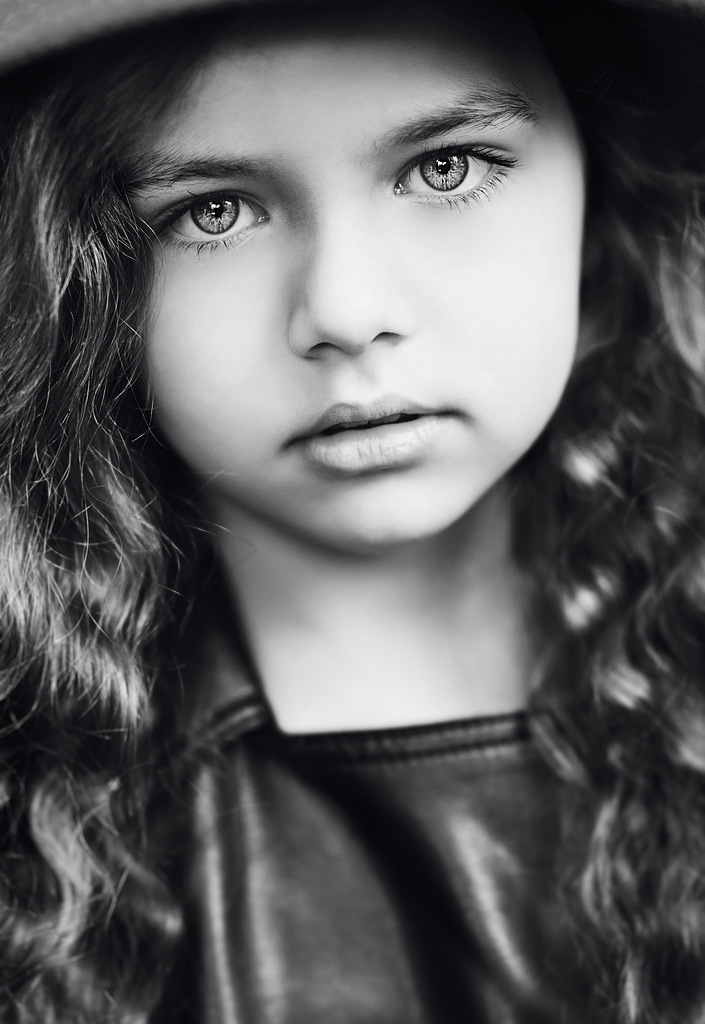 Childhood on the catwalk - New Okrugs
TikTok star Valya Carnival. Photo: PERSONA STARS

Preparations have begun for the Main Children's Fashion Week, which will be held in the capital from 22 to 24 October. In the light of spotlights, under the guns of dozens of cameras, boys and girls will show fashionable novelties of the autumn-winter season. What the audience will see at the show and how the children's modeling business works in Russia, BUT found out.

Global brands are trendsetters in adult fashion, and we have no questions about how this industry is developing. Whether it's children's fashion: little is known about it. The producer of the Main Children's Fashion Week, a resident of Troitsk, Elena Sklyarova, helps to understand it.

Everything will be tiktok

Who dictates children's fashion? global brands? Not! local designers? Also past ...

- Tiktokers! - says Elena Sklyarova.

These are young boys and girls who record music videos and post them on social media.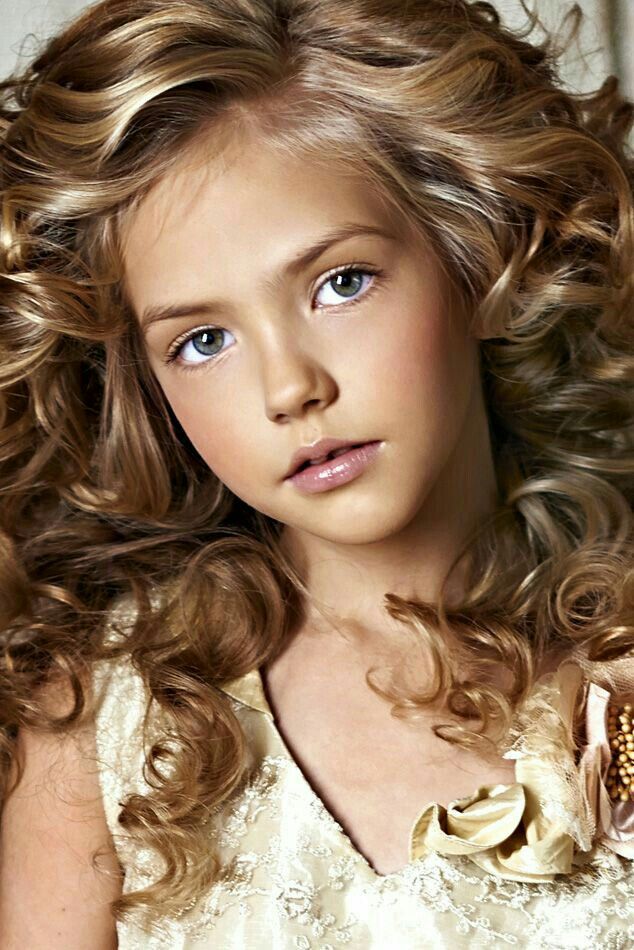 The younger generation is equal to them. - After all, boys and girls see these guys all the time. They look at what they are wearing, imitate, repeat, - Elena explains. - Well, they are not interested in our variety performers! The Internet has opened up completely new idols for children, under which brands have to adapt.

Naturalness and universality

TikTok star Danya Milokhin. Photo: Ekaterina Chesnokova, RIA Novosti

Tiktokers are tiktokers, but you still have to look at adult fashion. Children always want to look "like big."

- Now the fashion for voluminous and versatile things. For example, sweatshirts, oversized t-shirts. Everything is like ours, - says Elena Sklyarova. - And you can often notice that the clothes of boys and girls do not differ much.

Styles, colors, sizes... Children can easily change things without anyone noticing. And given that modern children grow very quickly, their brothers and sisters can wear their clothes.
— We are talking about environmental friendliness here, — continues Elena Sklyarova. It is important to give things a second life. It's convenient and useful!
That's why children's fashion values ​​universal style and comfort in the first place. But there are nuances.
— We don't select everything for shows. It's more like self-censorship. No vulgarity allowed! Elena explains. — Yes, there are designers with whom we will not cooperate. They offer vulgar clothes, and this is unacceptable. Children must remain children. Therefore, we even try to apply cosmetics to young models to a minimum during the shows. They are so beautiful! And, for example, in Europe they do not allow children to do their hair with the help of curling irons. They are given special curlers for the night.
Not everyone can stand it
Otherwise, child models work on a par with older colleagues.
— And if parents want to give their child to the modeling business, you need to understand that this is very hard work, — Elena warns.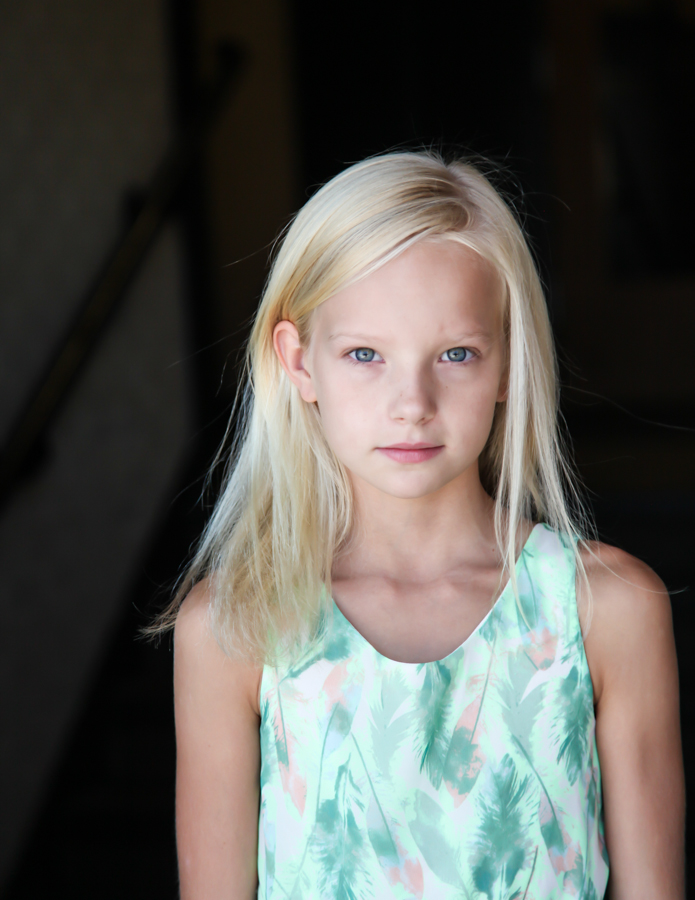 - Boys and girls on the day of the show spend "at work" for 10-12 hours! First it's a rehearsal, then preparation, and then the exit itself...

Of course, the organizers do their best to make the models rest during the breaks. But still, not everyone can withstand the load.

"My youngest son was also a model for about five years," says Elena. We even went to work in China. But one day my son told me that he was tired of filming. He wants to play sports. And you need to understand that you cannot force children to work in this industry.

Moreover, there are practically no salaries here. Most of the screenings and filming are free. Cases where designers pay their models are rare. All the money goes to tailoring the collection, renting studios and premises. Therefore, most filming takes place on a barter basis: models are allowed to participate in shows, for which they receive experience, as well as an addition to their portfolio.

All of them are beautiful

Participant of the children's clothing collection show within the Kids Fashion Week at the Central Children's Store.
Photo: Natalia Nechaeva, Vechernyaya Moskva

But what really distinguishes the children's fashion industry from the adult one is the approach to the models themselves. Children cannot be forced to lose weight or, conversely, get better. After all, this can affect their health, regardless of age.

- And the appearance of the guys can be very different. There are no ugly kids! Elena assures. - There are simply those whom the camera loves, and who does not notice. Yes, and they treat children on the set differently.

— I remember a boy who walked confidently to the podium, reached the middle, got confused and came back. And this often happens, says Sklyarova. - Yes, put any adult in front of the cameras, a large audience, and he will feel uncomfortable too!

The organizers have their own tricks in this respect. Throughout the rehearsals, they watch which of the adults the child will reach out to. And if a boy or girl is very worried, then he tries to talk to him before the show, find the right words and cheer him up.