Cradle cap or eczema
Seborrhoeic dermatitis & cradle cap in infants
Seborrhoeic dermatitis & cradle cap in infants
Jump to:
Introduction
What does infantile seborrhoeic dermatitis/cradle cap look like?
What causes infantile seborrhoeic dermatitis?
Can infantile seborrhoeic dermatitis become infected?
How is infantile seborrhoeic dermatitis/cradle cap treated?
Introduction
Infantile seborrhoeic dermatitis (also known as 'seborrhoeic eczema') is a common skin condition seen in infants, which appears before the age of 3 months and usually resolves by 6-12 months. It commonly affects the scalp as cradle cap or the baby's bottom as napkin dermatitis, but sometimes the eyebrows, forehead, temples, folds around the nose and the area behind the ears are affected. Very rarely infantile seborrheic dermatitis can become generalised. The condition is neither serious nor contagious, and is not usually itchy. Your baby should feed, play and sleep as usual, without any problems.
It will usually spontaneously resolve within a few weeks to a few months. For infants for whom the condition does not resolve by itself, some simple treatment measures can be taken.
What does infantile seborrhoeic dermatitis/cradle cap look like?
'Cradle cap' is the name generally given to the condition when a young infant has thick, greasy scales on the scalp. Cradle cap starts with the scalp becoming thickly coated with greasy, yellowish, waxy scales that stick to the head, making it look crusted. The eyebrows may be scaly, and the forehead, temples, neck fold and behind the ears can also be affected, if the condition is more severe. Extensive cradle cap can also be a marker for a baby developing atopic eczema, especially if there is a family history of atopy. Cradle cap is not usually itchy and causes no discomfort to your baby.
In the nappy area the baby's bottom may look red, inflamed and flaky. This can be due to seborrhoeic dermatitis (generally just the groin is affected) or a generalised yeast infection (Candida), if it spreads to the whole nappy area.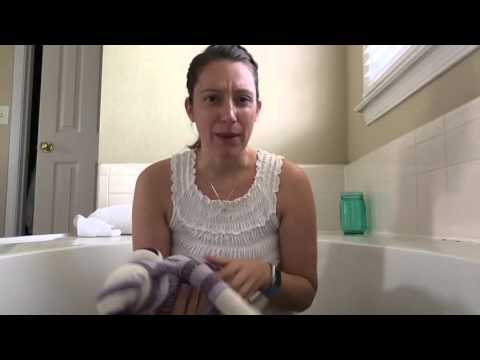 There may be small, white skin scales, which tend to rub off easily, especially if the nappy is tight, giving the skin a shiny appearance. The redness may extend into the skin folds at the tops of the legs, around the genitals and between the buttocks. It can then spread quite rapidly and widely.
On other areas of the body, such as the face, flexures and trunk, there may be small, dry, salmon-pink patches that join up to cover larger areas. The reason infantile seborrhoeic dermatitis affects other areas of the body is due to its hormonal cause.
What causes infantile seborrhoeic dermatitis?
The exact cause of infantile seborrhoeic dermatitis is not known, but it is believed to be linked to developing sebaceous glands. It usually appears around birth or in the first couple of months of life, and is thought to be caused by hyperactivity of sebaceous glands responsive to residual circulating maternal hormones shortly after birth. This is why the condition usually resolves by one year of age and does not return.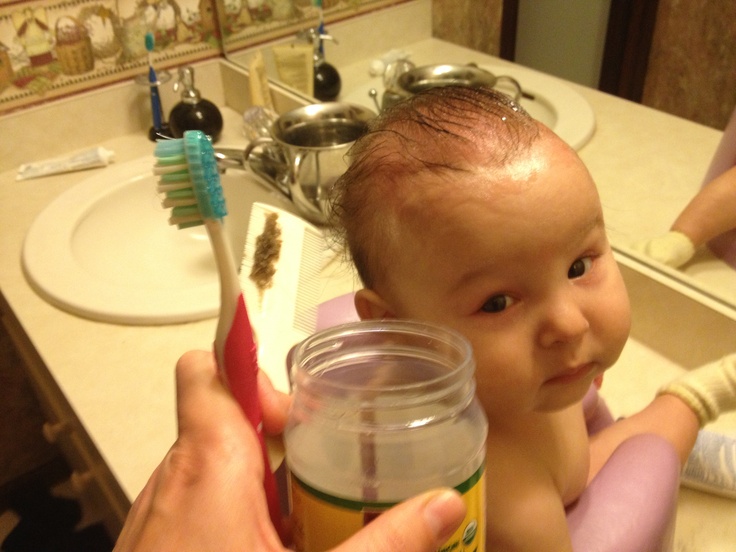 Malassezia yeasts are also indicated in this condition, although their exact role is not clear. A family history of eczema or other skin conditions does not seem to be of great significance, although some babies with seborrhoeic dermatitis will also develop atopic eczema, especially if seborrhoeic dermatitis is more severe and extensive.
It can sometimes be difficult for a doctor to determine whether a baby has seborrhoeic dermatitis or another skin condition, such as psoriasis or nappy rash, because they all look similar. However, if the skin creases are unaffected, it is probably nappy rash. Fortunately, treatments for these different conditions in the nappy area are often the same. Infantile seborrhoeic dermatitis usually clears by the baby's first birthday and is very unlikely to lead to further skin problems later on in life.
Can infantile seborrhoeic dermatitis become infected?
Mild infantile seborrhoeic dermatitis is unlikely to become infected if the skin remains intact.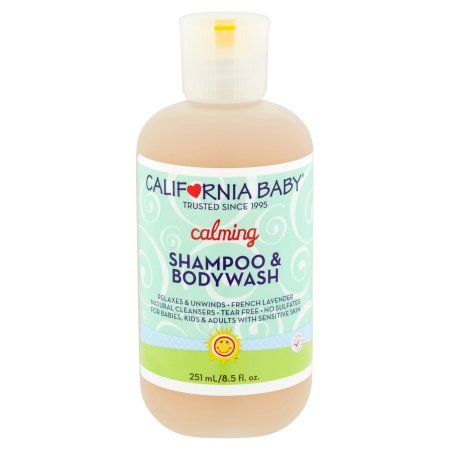 However, if the skin becomes sore and raw, especially in the nappy area, it may then become infected by a yeast called Candida, which normally lives on the skin in this part of the body and can cause thrush. Special creams are available to treat this if your doctor thinks they are necessary. Sometimes seborrhoeic dermatitis can become infected by bacteria if areas of skin, particularly the creases, are severely affected. If your baby's skin feels hot, smells odd or weeps, consult your GP.
How is infantile seborrhoeic dermatitis/cradle cap treated?
Cradle cap
If the cradle cap does not clear by itself within a few months, or if your baby has symptoms other than those associated with seborrhoeic dermatitis, consult your health visitor or GP. If your baby is itchy or the cradle cap persists, it is more likely that your baby has developed childhood atopic eczema, which often starts on the face and the scalp in babies. Although there is no need to treat cradle cap, the following suggestions may be helpful:
Use a mild, unperfumed baby shampoo and tepid water to wash the scalp every few days. Gently massage the scalp with fingertips to remove crusts and excess scale, but do not rub vigorously.
Gentle brushing with a soft brush will help to loosen the scales.
Do not pick the scales as this may increase the risk of infection. If you are not able to remove the scales with the simple measures recommended above, soften them prior to washing with emollient (medical moisturiser) or unperfumed mineral oil or vegetable oil, such as coconut or sunseed oil. Olive oil is no longer recommended as it has been found to damage the skin barrier.
If any hair comes out with the scales, don't worry as it will grow back.
Shampoo is not recommended for babies under one year with atopic eczema.
Elsewhere on the body
Bathe your baby every day with a medical emollient as a soap substitute, or add an emollient bath oil to the water, which will help loosen scales and moisturise dry skin. Take extra care when lifting your baby out of the bath as their skin will be slippery!
Use a medical emollient rather than cosmetic baby products (including those described as 'natural' or for sensitive skin), which may contain fragrance and other ingredients that can irritate the skin. Moisturising the skin with an emollient will help prevent further skin flaking and infection. Please see National Eczema Society's Emollients factsheet for more information on emollients.
If the skin looks sore, your doctor or health visitor may prescribe a mild topical steroid cream – apply it very thinly once or twice a day, as prescribed, to the sore areas of skin only.
A good time to apply emollient is after bathing. After applying the emollient, wait at least 10 minutes (ideally 20-30 minutes if you have time) before applying a topical steroid. It is important to leave a gap between the two treatments to avoid diluting the topical steroid and/or spreading it to areas unaffected by eczema.
Keep the nappy area clean and dry. Check nappies frequently while the skin is sore and change as soon as they become wet or soiled.
At each nappy change, apply a water-repellent emollient as a barrier to help protect the skin (ask your pharmacist for a suggestion). Don't use plastic pants over cloth nappies as these can make the problem worse.
To obtain the information on this page in a PDF format, please download our Infantile seborrhoeic dermatitis & cradle cap factsheet, below.
Seborrheic Dermatitis (Cradle Cap) | Johns Hopkins Medicine
What is cradle cap?
Cradle cap (infant seborrheic dermatitis) is scaly patches on a baby's scalp. Cradle cap isn't serious, but it can cause thick crusting and white or yellow scales. Some babies can also have seborrheic dermatitis in the diaper area, and on the face, neck, and trunk. Cradle cap usually clears up within the first year.
What causes cradle cap?
Researchers don't know the exact cause of this skin condition.  It is not contagious. It is not an infection or allergy. It is not caused by poor hygiene.
Which children are at risk for cradle cap?
Babies between the ages of 3 weeks and 12 months are at greater risk of getting cradle cap.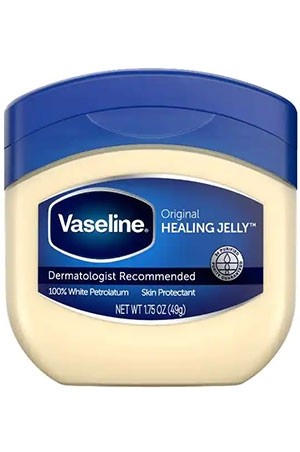 What are the symptoms of cradle cap?
Symptoms can occur a bit differently in each child. They can include dry or greasy scales on the scalp. The scalp may also appear red. It usually does not itch or cause the baby discomfort.
How is cradle cap diagnosed?
Cradle cap is usually diagnosed based on a physical exam of your child. The rash involved with cradle cap is unique. It can usually be diagnosed by a physical exam.
How is cradle cap treated?
Treatment will depend on your child's symptoms, age, and general health. It will also depend on how severe the condition is.
The problem will go away on its own over time. But most parents prefer treatment because it usually helps reduce or get rid of the problem. Even with treatment, the problem may come back during the baby's first year of life. Treatment is usually effective in helping symptoms. It may include:
Rubbing the scalp with baby oil or petroleum jelly to soften crusts before washing
Special shampoo, as prescribed by your child's healthcare provider
Corticosteroid cream or lotion for a short period of time if the problem is really bad or persistent
What can I do to prevent cradle cap in my child?
Cradle cap is common in young babies and does not point to poor hygiene or lack of care.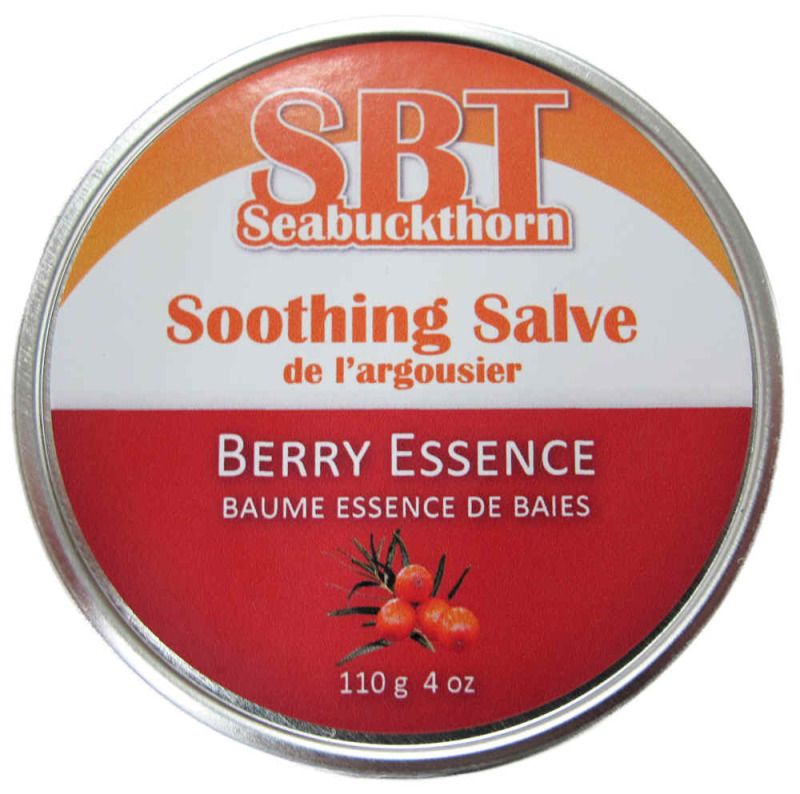 The following may help prevent the buildup of scales on the scalp:
Use a soft bristled brush to gently remove the scales from the scalp.
Shampoo baby's hair often.
Apply baby oil to the scalp after shampooing.
When should I call my child's healthcare provider?
Most cases of cradle cap can be treated at home. If the problem doesn't get better, you may ask your healthcare provider to prescribe an appropriate shampoo or cream. If the problem still does not get better with the prescribed medicine, tell your healthcare provider.
Key points about cradle cap
Cradle cap is scaly patches on a baby's scalp.
Babies between ages 3 weeks and 12 months are at greater risk of getting cradle cap. 
The problem will go away over time.
Most cases of cradle cap can be treated at home by using a soft-bristled brush, frequent shampooing, and applying baby oil.
Next steps
Tips to help you get the most from a visit to your child's healthcare provider:
Know the reason for the visit and what you want to happen.
Before your visit, write down questions you want answered.
At the visit, write down the name of a new diagnosis, and any new medicines, treatments, or tests. Also write down any new instructions your provider gives you for your child.
Know why a new medicine or treatment is prescribed and how it will help your child. Also know what the side effects are.
Ask if your child's condition can be treated in other ways.
Know why a test or procedure is recommended and what the results could mean.
Know what to expect if your child does not take the medicine or have the test or procedure.
If your child has a follow-up appointment, write down the date, time, and purpose for that visit.
Know how you can contact your child's provider after office hours. This is important if your child becomes ill and you have questions or need advice.
Cradle for the cat - Booknik.ru
Screenwriters have a term "save the cat".
It was invented by Blake Snyder, this term refers to episodes of the film in which the hero does something good and touching, something that causes sympathy and tenderness in the public. For example, saving a cat.
In the HBO series One Night, one of the characters, lawyer John Stone, saves the cat for real. Takes from the shelter, having learned that the cat is in danger of death. This episode evokes in the audience not sympathy and tenderness, but admiring dumbfoundedness: is it really possible to embody metaphors from a book about screenwriting with such impudence on the screen? It's like putting an arch in the middle of the series, and let the hero walk along it.
"One Night" is the best, most brazen and most crafty series of the past summer. The first season - only eight episodes - talks about the difference between "to be" and "to seem."
Nazir Khan (Riz Ahmed) made several mistakes one night, typical of his youth, and as a result he was imprisoned for murder.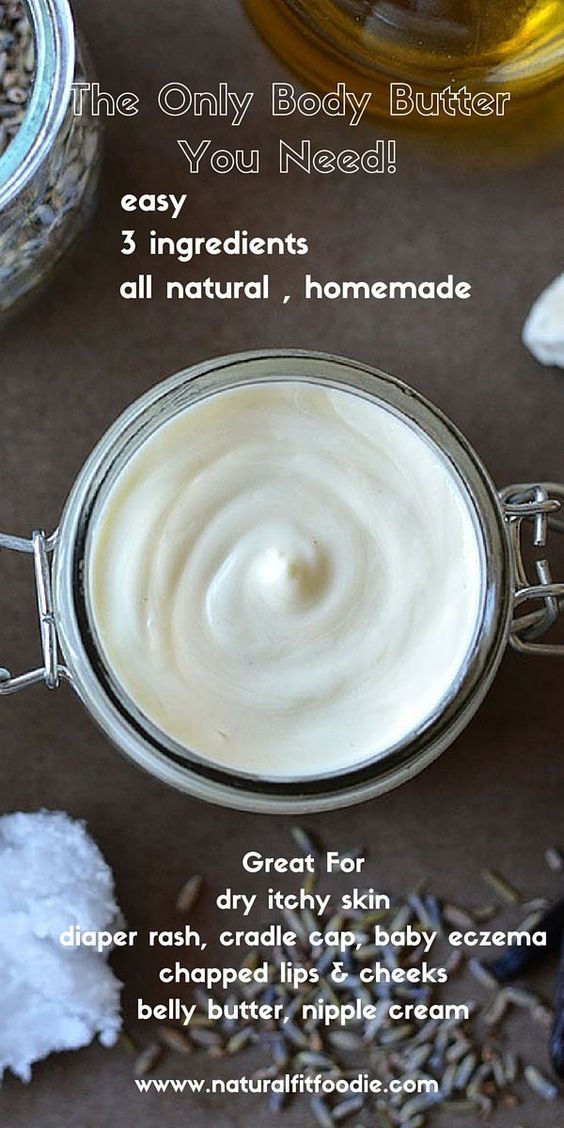 I wanted to go to a party, I took my father's taxi for a ride without asking, I could not refuse a beautiful girl who urgently needed to go somewhere. Then a little illegal substances, a little ambiguous games, sex - and when the hungover Naz woke up, the girl was dead. He escaped from the crime scene, but not far, and I am retelling the first episode in such detail only because the authors are not shooting a series, but a big, dark, cold New York movie, in which it is important not "what happened", not "who is to blame" and not "how to live on", but something else. Kitty.
Naz was defended by a lawyer - the same John Stone. An aging mangy dog, a mossy scumbag with eczema, he constantly visits doctors and scratches his heels with a Chinese chopstick.
He is not interested in the truth, the impression is more important to him.
All the subway cars are pasted over with his smiling photos, while he himself sits under these ads and itches.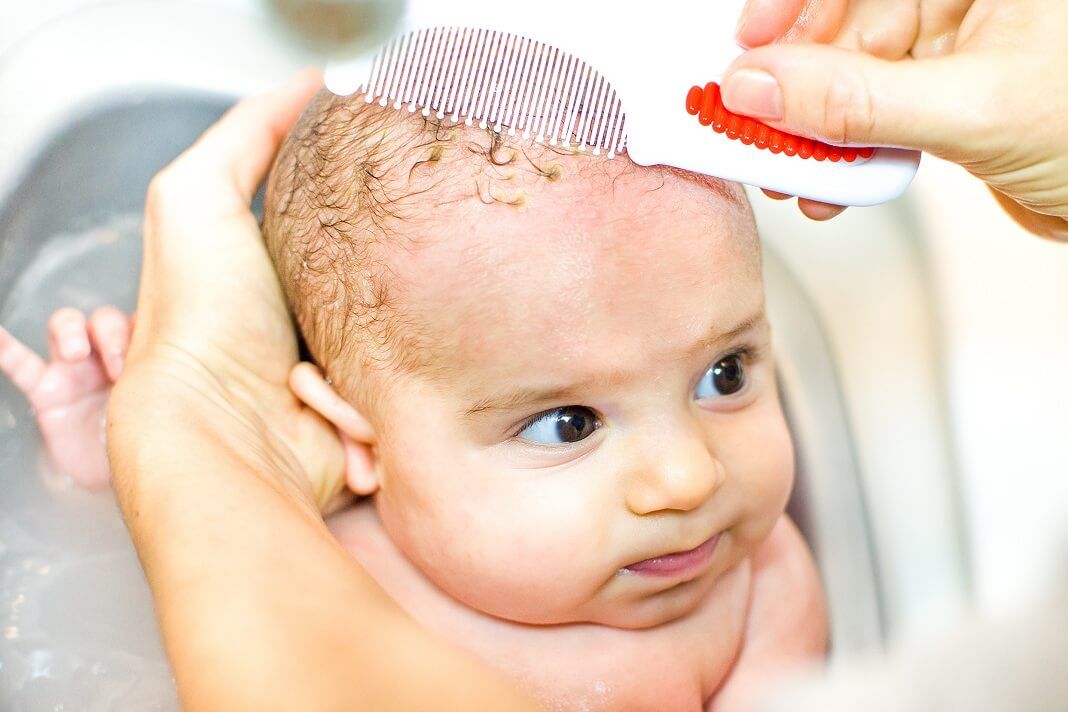 "I don't want to get caught up in this truth of yours," he says to Naz when he tries to explain something.
Nobody cares about the truth - neither the policeman, who is just a little bit away from retirement, nor the accuser, nor Naz's parents, nor the prisoners with whom he will have to find a common language. There are those who believe in your guilt and those who believe in your innocence. What matters is how you look on the ad, not who you really are.
Naz looks innocent, though he doesn't really remember if he killed the girl or not. But besides that, Naz looks like an outsider. He is a Muslim, which means that the layman is biased towards him. Stone looks disgusting. But in the ad, he promises his customers victory. Andrea - the murdered girl - looks like a victim. But besides, there is a feeling that she "asked for it."
The series itself feels like an eerily realistic exploration of the criminal justice system and the harsh ways of an American prison. But these morals are taken more from the cinema than from real life.
In a real prison, the hero suspected of murder would be kept in solitary confinement, his handcuffs would be removed only in the cell, he would not have the opportunity to communicate with prisoners accused of less serious crimes, and, of course, there would be no general visits. The same kind of stretch was made in the English prototype, the five-part mini-series Criminal Justice, released on the BBC in 2008 (writer Peter Moffat co-executed One Night).
If the English series is still television, Poirot on steroids, then One Night is built like a big movie, it's impossible to get distracted. The main character in "Criminal Justice" was just a naive student, he remained the same in prison, only he studied faster.
"One Night" is some kind of meta-series that explores not only the dark territories of the human soul, but also the dark territories of serial stereotypes.
At first it seems that different genres are simply quite successfully intertwined here. A coming-of-age story, detective story, court drama.
But all these genres work somehow wrong. One Night was created by writer Richard Price (The Color of Money, Mad Dog and Glory, Michael Jackson's Bad, several episodes of The Wire) and director Steven Zaillian (writer of Schindler's List and Gangs of New York ") - they made a show in which everything is slightly shifted, unusual, not the way you expect.
Let's say this is a court drama: a young lawyer Chandra must, according to the laws of the genre, find a bunch of evidence that will allow her client to be released. But she only spoils everything, now and then gives vent to feelings. Chandra shares a kiss with Naz, although it's obviously unprofessional and doesn't help the case. She is horrified when the witness - the sinister undertaker - with barely restrained cold fury explains to her that "a man does not need to know anything" about women, except for one chapter from the Book of Judges of Israel - in this chapter Delilah betrays Samson.
It would seem that you can play a love story or a thriller - but no, the laws of the genre do not work, love does not triumph, the villain does not act evil.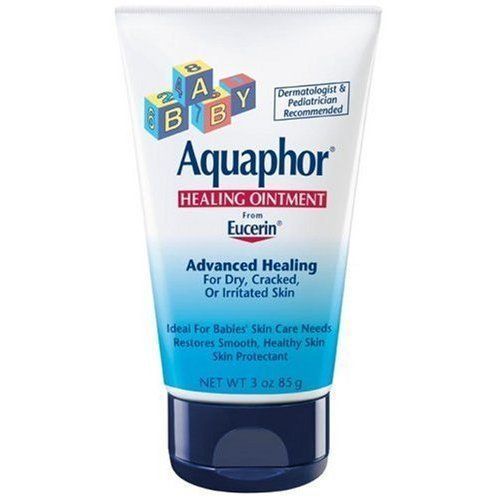 Let's say this is a detective - but to the question "who is the killer?" You can give a dozen convincing answers. Anyone who appeared on the screen could kill. Some of the fans even proved that the killer is just Chandra. Another, until the very final series, believed that the killer was John Stone.
Let's say this is the story of growing up and turning an innocent lamb into a man capable of crime. Indeed, Naz roams the prison like an arcade game, growing older with every step. In a classic prison drama, he would understand something about himself, about the structure of the world, about apprenticeship and betrayal. "I'll make a normal prisoner out of you!" - senior comrades promise Naz. (In our country they would say "a worthy prisoner.") And this is exactly what happens in the film, without any revelations and super-tasks. In the opening shots of the series, Naz is staring at the blackboard like a studious chamois in college class. By the end, a gentle, naive, not very self-confident young man turns into a powerful wolf, covered with evil tattoos.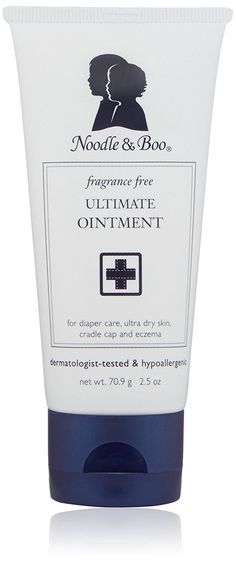 But his prison patron Freddie (Michael Kenneth Williams, Omar from The Wire) does not become his father or brother.
The series was made for a total of five years. After the approval of the pilot series, the script was written for a year, then casting problems began. Stone was supposed to be played by James Gandolfini, there is even a fan footage of the filming of the first series, a few minutes away, out of focus, the overweight Gandolfini enters the police station. His name remained in the credits, he is listed as the producer of the series. After his death, the role was given to Robert De Niro, but he could not participate in the project due to a mismatch in work schedules. John Turturro, who ended up playing Stone, did a great job. He had enough self-forgetfulness to be miserable, and bitterness to be disgusting. And a cat to be.
Post-production of the series also took a year (the longest time in HBO history). Price and Zaillian were inspired by the documentary series Ladder, a legal drama by Oscar-winner Jean-Xavier Lestrade about how a husband was accused of killing his wife and imprisoned for life.
One of the episodes of "The Stairs" - the story of a polite expert - even entered the "Once Upon a Night". In The Ladder, it was a Chinese expert who once complimented his colleague, although in court he said that the colleague was incompetent. In The Night, the polite Chinese turned into the polite Jew, Dr. Katz, an expert in dangerous games. Dr. Katz, in his long-standing speech, called his colleague "a giant of modern media", and at the trial he questioned the validity of his conclusions and said that the "giant" was talking nonsense. This episode looks artificial, invented specifically in order to once again emphasize the difference between "being" and "appearing." But this is a real story.
The series' other cinematic sources are the emasculation of Law & Order, the hardcore dramas of Sidney Lumet, the exasperated New York of early Scorsese, the noirs of the big city. New York in One Night shines with gloom, everything from the Pakistani community in Queens to Rikers prison on an island in the middle of the East River, from the red lights of 87th Street to the black water of the strait.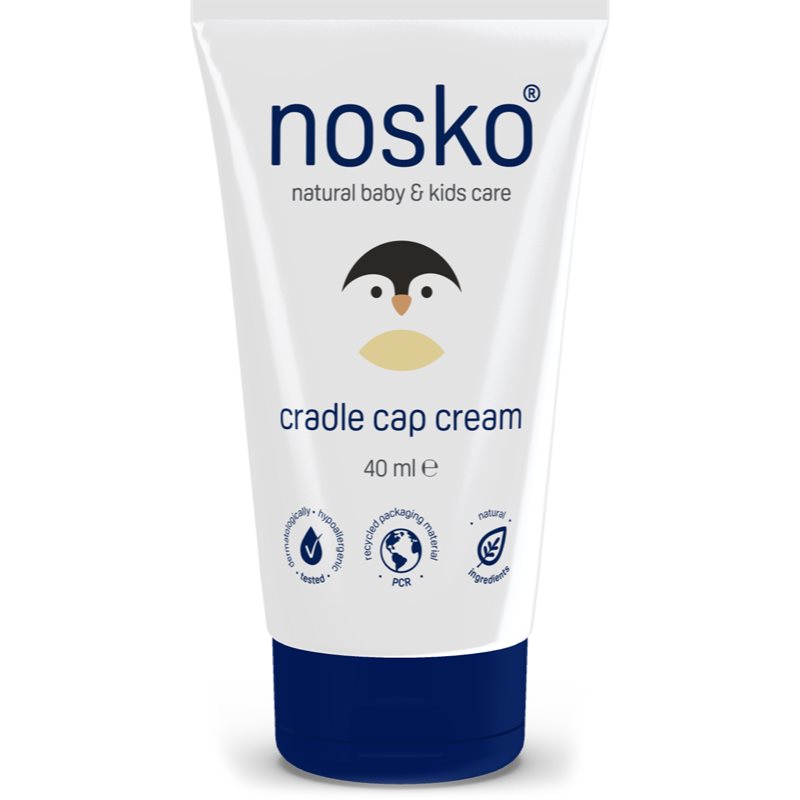 In the intro of the series, the grid of Manhattan streets is crossed out by Broadway, the shadow of a cat glides in the night.
This is the cat of the murdered girl. She let him out for a walk, opened the door - could it be that the killer then entered through this open door? Lawyer John Stone took pity on the cat, adopted him, and he immediately developed an allergy. But the eczema seemed to be gone - although, perhaps, he simply found a cure for his decay. In the series, the cat is symbolically associated with Naz, and the authors of "Night" also talk about this. Both Naz and the cat are strangers, Others, Others. Modern society is very similar to John Stone: out of pity and philanthropy, it takes in Others, so sweet and affectionate, so doomed and hungry. But it often turns out that society is allergic to Others. But there is a chance to stop rotting from eczema.
Turturro compares One Night to a "Russian crime novel". If this is an echo of Dostoevsky, it is only in the sense that behind each hero there is an abyss.
And yet, the most important thing: that the radiation that comes from the crime affects everyone, near and far. Whether Naz is guilty or not, everyone who falls into the orbit of this crime loses something and will never get it back.
Englishman Riz Ahmed, who played Naz, an actor and rapper, started out with purely ethnic roles - he mainly played terrorists, then "the east with an internal break" - terrorists moving to the side of good, and only now - just people. About the very idea of ​​the series, Riz Ahmed said one very important thing: in his opinion, American culture willingly absorbs new identities and marginal groups, and any ethnic story here becomes just American history. So the Italian heroes of Scorsese look like the purest Americans.
The same thing happened to Riz Ahmed's character. Initially, everyone perceived Naz as an outsider, a Muslim, and therefore a danger. In prison, he learned to be truly dangerous, but now those around him began to look at him not as a Muslim, but as a "prisoner", and this is a completely different level of danger and a completely different kind of it.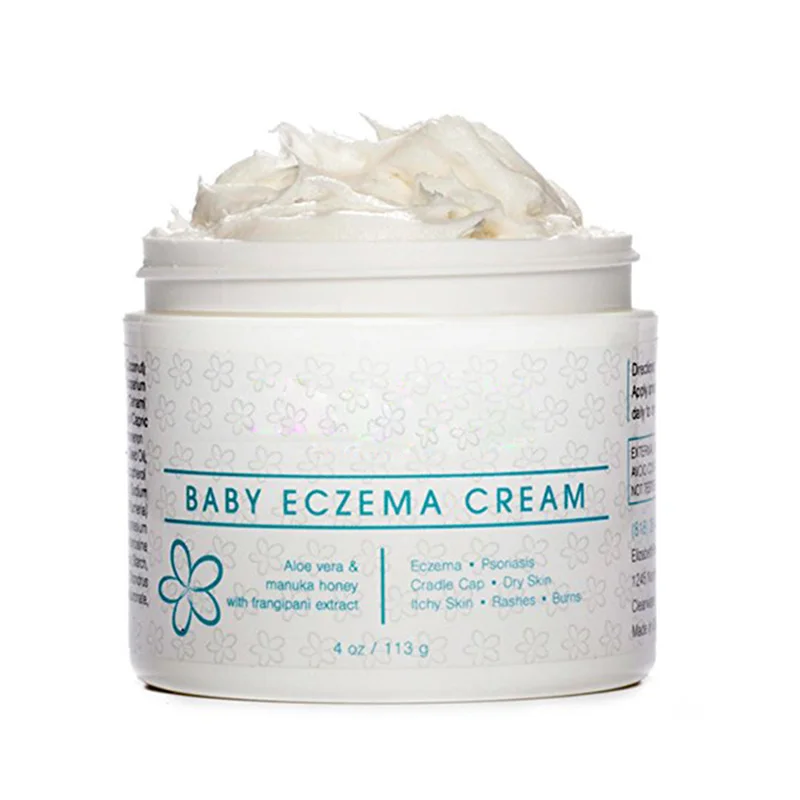 There has been a shift in stereotypes.
Shortly before the showdown, Stone tells Chandra the best way to select jurors: no military, working-class whites, older blacks, Fox News listeners, lawyers, acquaintances of 9/11 victims... Jews okay, but not religious.
The ideal option is young city dwellers: "They don't care about other people's opinions."
He chooses those over whom there is no law and order: only these people can believe not the evidence and stereotypes, but their left heel. And, accordingly, only they can save a person, no matter whether he is really guilty or not.
There is another shift towards the end and everything falls into place. This whole serial machine, with a terrible, terrible rattle, starts to work as usual: an innocent is released (but he is already guilty, not of that crime, but of assisting several others), a good cop gets rid of bias and goes to investigate a real crime (but he is already retired ), the family reunites for dinner (but how can you forget that they doubted each other?).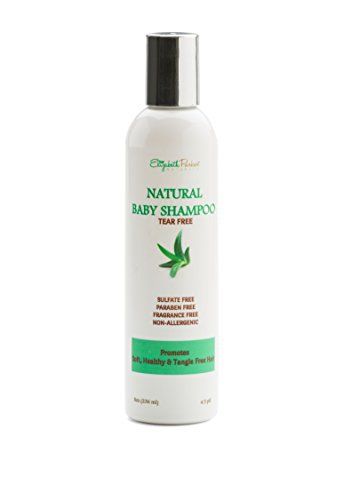 And even a cat... Okay, whatever. Even a cat.
Perhaps this unexpected and not very appropriate, almost violent return to the usual genre track is what makes "Once Upon a Night" so powerful, so scary. Now everything is as it should be. Only nothing will be "as it should." Naz will always remember that last Andrea smile. John Stone will always carry Chinese chopsticks with him - just in case. The dead cannot be returned, the living cannot be saved, the cradle sways over the abyss. And we - we will remember the difference between hitting and touching, between evidence and advertising, between Queens and Manhattan, between eczema and allergies.
The Night of
HBO
Creators: Richard Price, Stephen Zaillian
Cast: Riz Ahmed, John Turturro, Michael Kenneth Williams, Amara Karan, cat 9000 | Mstol.ru
What is eczema
According to Dr. Arati Wounds from the U.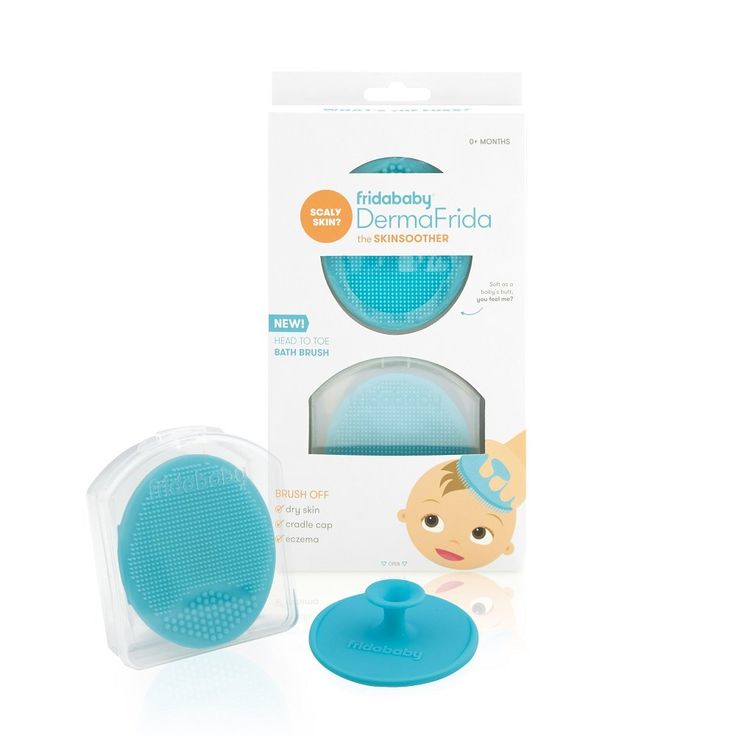 S. Dermatology Partners in Sherman and Paris, Texas "It is always important to help more people recognize eczema and get appropriate treatment to treat it, but this year more people with eczema face extreme outbreaks. Due to stress, irritation face masks and frequent hand washing is now difficult for many patients with eczema deal with symptoms. Dry, cold winter air is sure to cause more more concerns. If you think you are dealing with eczema but you never have been diagnosed with this or you do not know what to do with serious outbreaks, your a dermatologist is always ready to help, so don't wait for things to get dire, to challenge you. Keep reading for answers to many frequently asked questions from Dr. Rana about eczema.
FAQ and recommendations from a dermatologist
According to Dr. Rana, "eczema is a kind of generic term used to refer to several various types of dermatitis and eczema, but most people think of atopic dermatitis (red and itchy irritated skin) when they talk about eczema.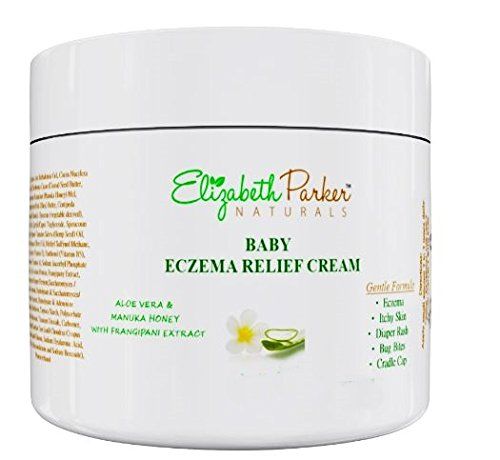 No matter what type of eczema you are dealing with, this condition is caused by hypersensitivity due to the inability of the skin to effectively create barrier to retain moisture and protect the body from external irritants."
As Dr. Rana said, eczema is a set of chronic skin diseases, including:
Atopic dermatitis - the most common a form of eczema, atopic dermatitis causes redness, inflammation, and itching. This type of eczema usually appears on the face, hands and feet and is usually develops during childhood, but outbreaks are likely to occur throughout throughout a person's life.
Contact dermatitis is a type of eczema that occurs when the skin is exposed (usually repeatedly or over a period of prolonged time) exposure to an external stimulus, including the sun's UVA/B rays, allergens, chemicals and toxins.
Dyshidrotic eczema - more common in women, this form of eczema usually affects the hands and feet and is usually associated with spring allergy season.
Numular eczema - although most types eczema is linked to genetics, the cause of nummular is unknown, and it may be extremely difficult to diagnose as people have these unique symptoms. However, most exacerbations involve patches in the form coins, which is why this form of eczema gets its name from the Latin word "coin".
Seborrheic dermatitis - this a form of chronic eczema sometimes referred to as cradle cap develop at any age but is most common in infants. This a type of eczema that develops around the sebaceous (oil-producing) glands, usually on the scalp, nose and upper back.
Stagnant dermatitis - this a type of eczema that results from poor circulation and is most often found on the lower extremities. When the pressure increases in malfunctioning veins, fluid seeps under the skin, causing pain, swelling, itching and discoloration.
Most common symptoms
Healthy skin tissue creates a complete barrier, covering and protecting the body, but in people with eczema, gaps in the protective outer layer of the skin are either congenital (from birth), or as a result of contact with irritants or other conditions described in previous sections. These microscopic gaps allow more moisture to leave the body and penetrate more external irritants. This means that the immune system can more easily overreact, resulting in an overreaction to mild injury or irritation and itchy sensitive skin. Because eczema allows moisture to quickly out of the body, people with this condition also deal with very dry skin and longer healing time.
Each type of eczema, briefly described in the previous section, has its own unique spectrum of symptoms, therefore it is always better to speak with a dermatologist to get an accurate diagnosis and effective treatment plan.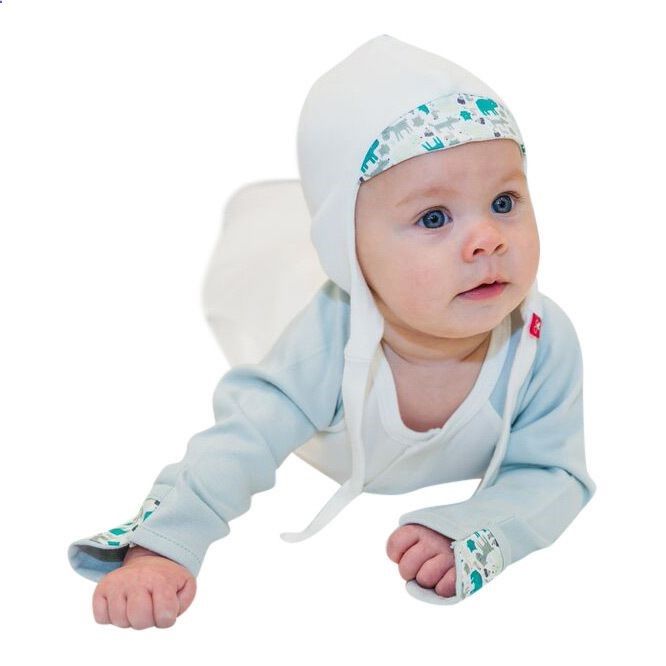 However, some of the symptoms that experienced by people diagnosed with all forms of eczema include:
Reaction skin for perfumes, dyes and chemicals in care products for leather, hygiene and cleaning products.
Difficulties with adequate skin hydration and/or noticeable dry patches on the skin.
Discoloration (redness).
Chronic skin itching or rash.
Rough dark areas of the skin.
Ulcers, that ooze or take longer to heal.
Potentially painful swelling and inflammation around the irritated areas of the skin.
Usually raw or sensitive skin.
Causes of
Doctor Rana says: "Eczema is usually genetic, meaning people have inherited certain genes that make them more susceptible to the disease. Exists many catalysts for exacerbating eczema, but the main problem is that humans do not have a seamless layer of protective outer skin cells.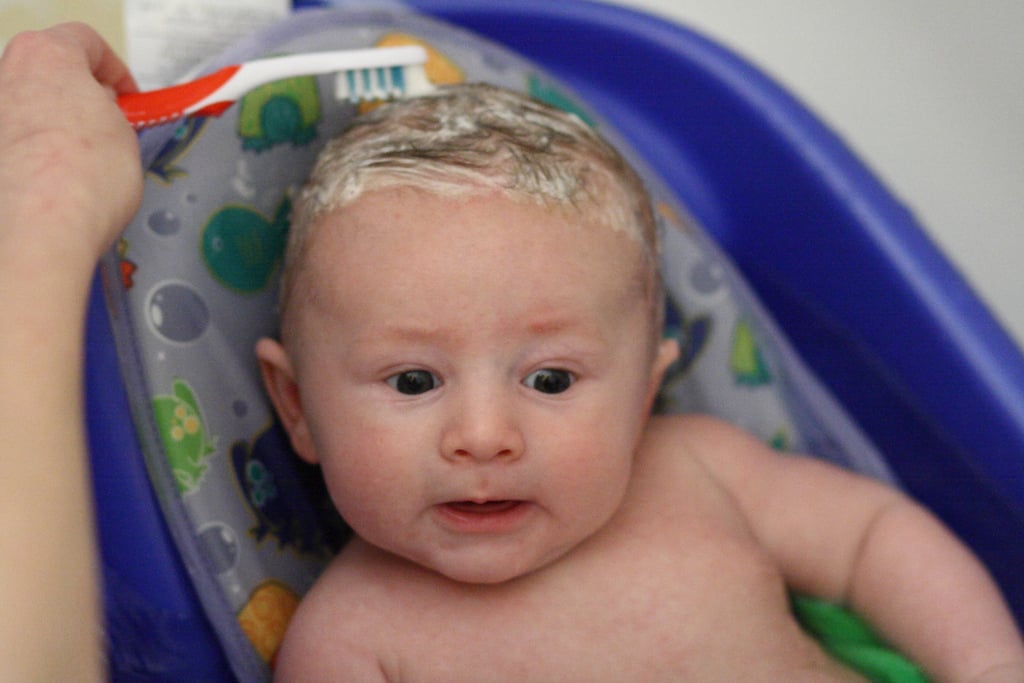 it means their skin dries out faster, external irritants penetrate the layers skin, irritation and inflammation occur. Most people with eczema know what factors will cause an exacerbation, but if you are first diagnosed with this states, tracking your state to identify triggers is one of the first thing your dermatologist asks you to do." Each type of eczema has triggers, but some common causes of flare-ups include:
Changes in nutrition.
New skin care, hygiene or cleaning products.
Vibrations weather or climate (especially extreme heat or cold).
Excessively dry skin.
Impact chemicals, smoke, perfumes and other external irritants.
Infections.
Allergic reaction (may be specific to a skin allergy or in response to ingested allergens).
Enhanced sustained stress levels.
Excessive sweating without proper hygiene and hydration.
Hormonal fluctuations.
Risk group
According to Dr. Rana, "Eczema can develop in anyone, but most types, including atopic dermatitis, are much more common in people who have one or several family members who have eczema. People with poor circulation those who regularly handle chemicals, those who are often exposure to the sun, and people with allergies are all at increased risk of this states. If you have ever worried that you have eczema, immediately talk to your dermatologist about putting together a treatment plan to prevent serious outbreaks and keep skin healthy."
Treatment options
Recent diagnosed eczema, Dr. Rana suggests, "Don't forget to talk to your dermatologist about which skin care and hygiene products are best Total. You should also talk about cleaning products, fragrances and cosmetic products that can cause exacerbations. Finally, you need to track their outbreaks to determine which products, medications, weather conditions, or other factors contribute to your symptoms.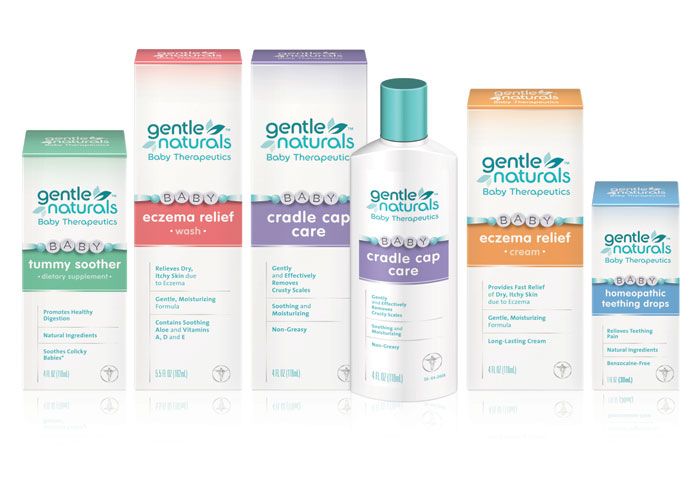 Most dermatologists ask patients daily for several months to monitor their condition and note certain factors environment. This gives you and your dermatologist a good idea of what products help your skin, and also identifies individual triggers."
If you have a good plan, you should be able to handle most outbreaks on your own. Here are a few tips to help reduce discomfort and control symptoms during time of exacerbations:
Eczema can cause severe itching, but scratching will only aggravate the irritation skin. Instead, apply 1% hydrocortisone cream (sold in most pharmacies) to relieve itching. You can also take oral allergy medications that can relieve itching. Also cold compresses and ice packs may be helpful. If you can not stop scratching the skin, cover the areas with a cloth or bandage to minimize the urge to scratch. In very young children with exacerbations of itchy eczema, wearing mittens can help keep them from scratches.
Soaking colloidal oatmeal or baking soda can relieve itching. However, avoid too hot water, which can rob the skin of moisture. Stay in the bath about ten to twenty minutes, dry the skin by gently patting it, and immediately Apply a good moisturizer.
Review their care products, hygiene, cosmetics and cleaning products. Replace any products with fragrances, dyes or harsh chemicals (or those that irritate your skin) gentle, hypoallergenic fragrance-free products. Your dermatologist can give you specific recommendations, but a good rule of thumb is to look for products that contain only a few ingredients and are fragrance-free.
Although not for eczema medications, most flare-ups are easily treated at home. For very severe or chronic eczema, a dermatologist may recommend you professional treatment. Some of the professional solutions available include:
If over-the-counter topical ointments do not help manage symptoms effectively, the dermatologist may prescribe more strong solutions. Some prescription topical medications eczema that may be recommended include corticosteroids, PDE4 inhibitors, calcineurin inhibitors, and skin barrier creams.
At that while exposure to the sun's damaging UVA/B rays is often trigger for exacerbating eczema, the use of low-level UVB rays using phototherapy treatment can indeed be useful during severe exacerbations. Phototherapy uses narrowband UVB rays to relieve itching and reduce irritation and inflammation of the skin, while promoting vitamin D production and promoting healthy immune function.
If treatment and products applied directly to the affected area do not improve symptoms, you may be given oral or injectable medicines to help cope with internal causes of exacerbation eczema. In particular, oral immunosuppressants or injectable biologics may be prescribed to target and manage certain immune functions that cause exacerbations of eczema.
How to prevent exacerbation
Dr. Rana says: "As with most chronic skin diseases, prevention is key. a key aspect of symptom management. Since there is no cure, it is very important to take measures to prevent outbreaks or minimize their impact." Some recommendations for preventing flare-ups of eczema include:
Moisturize - since in patients with eczema the skin is prone to dryness, moisturizing is essential. Be sure to use thick cream-based moisturizer at least twice a day.
Avoid excessive washing - no showering or bathing too often, as this can strip the skin moisture. Many people are now washing their hands more frequently, which could trigger an outbreak. eczema, so try to apply a good healing ointment on your hands several times a day and use a mild moisturizing lotion every time when you wash your hands.
Change shower mode - you you should also avoid very hot showers or baths, which can dry the skin. Use mild cleansers for hair and body. Always avoid anything that has to do with fragrances. Even products that flavorings of natural origin are used, may cause exacerbations in some patients with eczema.
Change washing powder - many people who struggle with eczema don't think about how they clothes detergent can irritate the skin, but very strong detergents products with harsh chemicals can often cause allergic reaction and outbreaks of eczema. To avoid these concerns, switch to products labeled "hypoallergenic" or "fragrance-free". For some eczema sufferers, laundry soap formulated for babies, ideal because these products are designed to remove strong children's stains without irritating sensitive skin.
Explore all products - some of the recommendations include switching to less irritating products skin care and cleaning products, but in general you should pay attention attention to the ingredients of all cleaning, cosmetic, hygiene and cosmetics.