Can i eat ham if im pregnant
Can You Eat Ham While Pregnant? A Complete Guide
Last Updated on September 22, 2021
Of all the foods I've written about, whether you can eat ham if you're pregnant wins the prize for having the most confusing, muddled and contradictory answers. Here, I've tried to break down information on all types of ham and whether you can eat them while pregnant.
Can you eat ham while pregnant? Hams that are cured rather than cooked should be avoided in pregnancy. Cold, cooked hams may not be safe if they're from a deli counter whereas steaming hot ham is safe. The advice on whether you can eat pre-packaged ham in pregnancy varies from country to country.
Still confused? I wouldn't blame you. There are multiple definitions of ham and conflicting advice depending on your country's national health authority. To help pregnant women decide on whether they could eat ham without going crazy, I decided to write up a complete guide.
Covered in this Article:
The Types of Ham You Should Avoid in Pregnancy
It's easiest to start with the types of ham you should avoid completely, no matter which country you're in, as the advice on this is universal.
Pregnant women should avoid eating all ham that is cured, rather than cooked (what the Italians call 'crudo'). This is when it's served 'as is', usually cold sliced, which is common in most charcuterie of most countries. Anything 'air-dried' or cured usually falls under this category:
Parma Ham
Serrano Ham
Prosciutto – see our dedicated article
Pancetta
Iberico Ham
Lardo
Black Forest Ham (the dry-cured type that looks like Parma ham)
Speck
Culatello
Presunto
Country Ham or City Ham (dry-cured and smoked, but not cooked)
Smithfield Ham (again, cured, smoked, but not pre-cooked)
Cold smoked, rather than hot smoked ham (this is rare, e.g. raw bacon designed for cooking)
The reason for avoiding the above types of ham is because of the risk of parasites (usually Toxoplasma gondii) as the ham is technically still 'raw' and not cooked.
The presence of salt, brine, nitrates (which we'll come on to later) and other ingredients make it hard, but not impossible, for parasites to survive. It's worth mentioning that a study in 2017 revealed that cured Parma ham carries a much smaller risk of parasites. The longer the ham is cured, the lower the risk of parasitic infection.
Cooking any of the above hams makes them safer to eat in pregnancy, as this kills any parasites (or listeria bacteria that may be present). You might ask – who'd want to cook parma ham?
But this works pretty well, for example, if it was on a pizza and cooked as part of the topping rather than sprinkled on before serving. Here are some more examples of when these hams are cooked and eaten steaming hot, they become safe to eat:
Parma, Iberico, prosciutto ham on a pizza if cooked until steaming hot under the grill/oven/broiler
Pancetta that is cubed and cooked/fried and added to sauces or as a salad topping, for example
Country, City or Smithfield Hams that are baked and served hot
Hopefully, this clears up the advice for pregnant women concerning cold, cured, uncooked ham.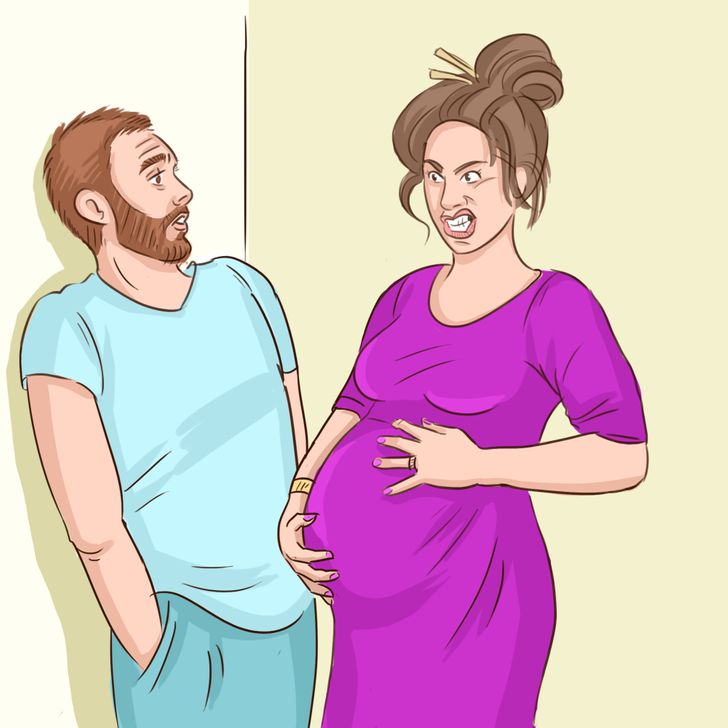 Avoid it unless it's cooked and served hot. The next thing to watch out for is how the ham is stored and served, whether it's been cooked or not.
Why Pregnant Women Should Avoid Deli Ham
The other risk to pregnant women is if listeria is present. If you've not cooked or cured the ham yourself, you'll probably be buying it to eat at home. Hams are usually carved off the bone or joint, or are pre-cut in a deli. When buying ham or meat from a deli, there is a risk of cross-contamination both in the refrigerated display and on the slicing machine.
Listeria can thrive under refrigeration and is only killed by cooking. Although most businesses have strict sanitation practices and are expected to maintain a high standard of hygiene, there is a larger risk of cross-contamination with other foodstuffs in the same fridge (usually a large display fridge).
Additionally, you have no way of knowing how the hams have been stored, or for how long, potentially allowing bacteria to grow.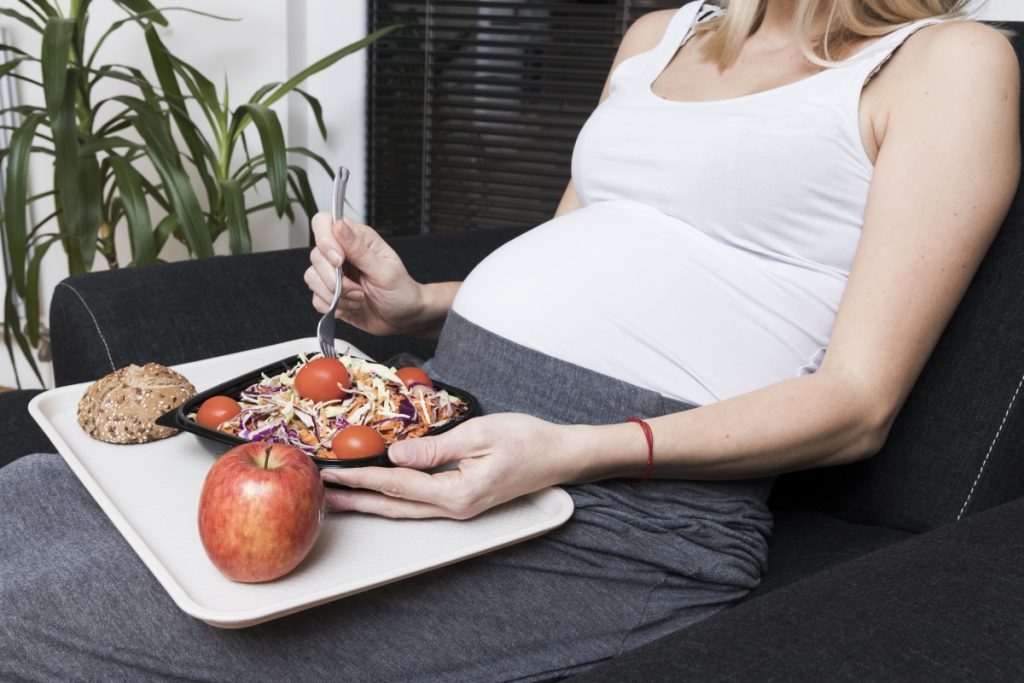 The slicing machine may be contaminated if not cleaned properly, too.
Like many people, I have a local deli that I like and trust, but I don't know what happens to their hams after closing time. I've seen some other places just cover the hams lightly with greaseproof paper until the next morning, and other places wrap and store them carefully.
The point is that you really don't know, so there's a greater risk of listeria by eating ham from a deli. This includes all kinds of ham, not just the uncured types. It's really down to you to decide, but pregnant women are generally advised to avoid eating deli ham cold for these reasons.
The same guidelines about cooking also apply to deli ham – if you heat it up thoroughly until it's steaming hot, then any potential listeria bacteria will be killed and the ham will be safer to eat.
As a general rule, microwaving the ham for 30-60 seconds (depending on the power level of your machine) will heat the meat to the 'steaming hot' temperature that makes it safe.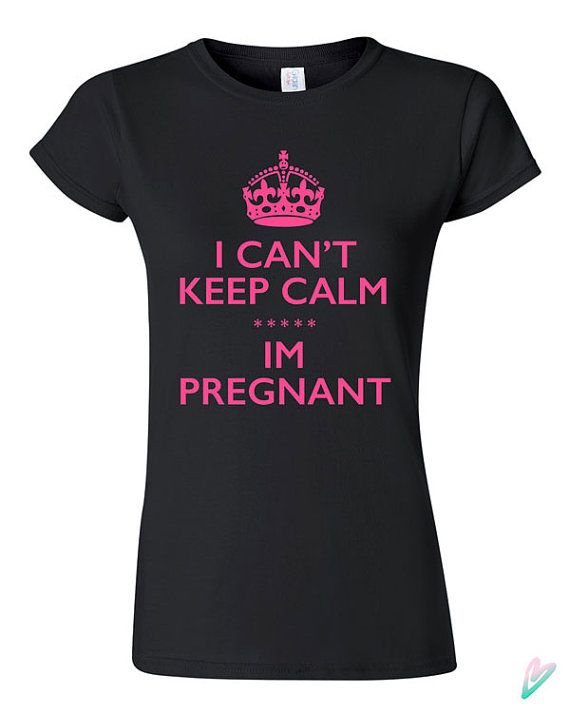 If you're checking with a meat thermometer, it should have an internal temperature of 165F, or 75c.
Can I Eat Pre-Packaged Ham (Like Sliced Ham) In Pregnancy?
This is one of the incidences where the advice differs from country to country. Pre-packaged ham, such as they type you buy in a supermarket to make sandwiches with, is deemed safe for consumption in the UK, even if the ham is eaten cold (source: NHS).
However, this is not the case in the USA (source: American Pregnancy Association) but it is acknowledged that the risks from packaged ham are low. It's not considered safe in Australia, either.
Heating the ham to steaming hot dramatically lowers the risk of foodborne illness from packaged ham, no matter which country you're in.
Can Pregnant Women Eat Baked Hams such as Christmas Ham?
Baked hams have different names depending on the region or country, but they're all similar to each other in that they are usually a single joint, cured, sometimes smoked, then baked before serving.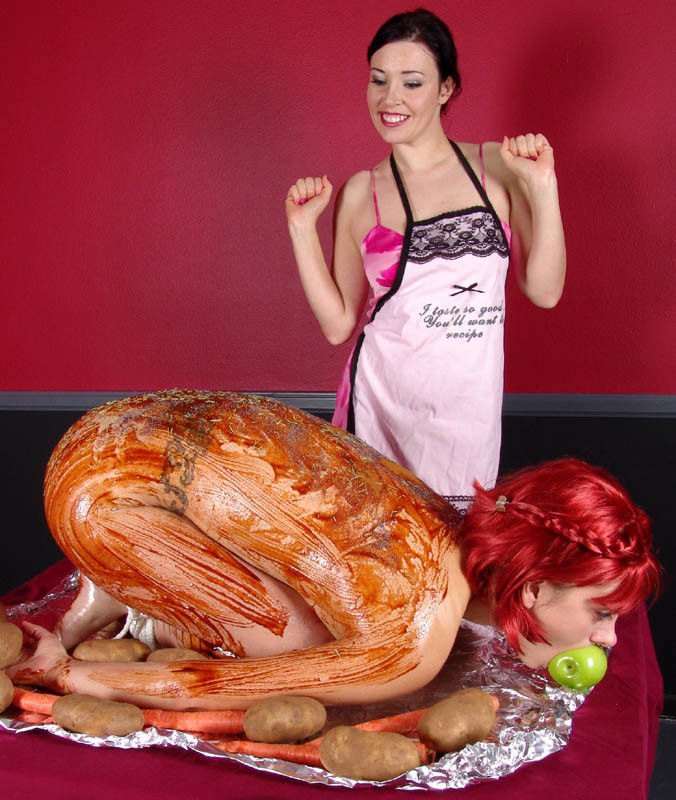 They may be called:
Spiral Hams
Christmas Hams
Yule Hams
City hams
Country hams
Gammon joints
Smithfield Ham
York Ham
Glazed Hams
Ham "off the bone"
.. or simply 'Baked Ham'
All of these types of ham are safe for pregnant women to eat if they are baked first (not left merely cured and uncooked) and then heated until they're steaming hot before eating them.
This may be a minor adjustment since many traditional hams are served cold, but it's just as tasty and means you can still enjoy the ham when you're pregnant. "Steaming hot" means just that – if you're able to measure the temperature, the slices should be at 165F or 75c.
Honey baked or glazed ham is fine (also served hot), as the honey is cooked during the baking process. Uncooked honey is also fine for pregnant women on a baked ham, as long as the honey is pasteurized, so you should check this first.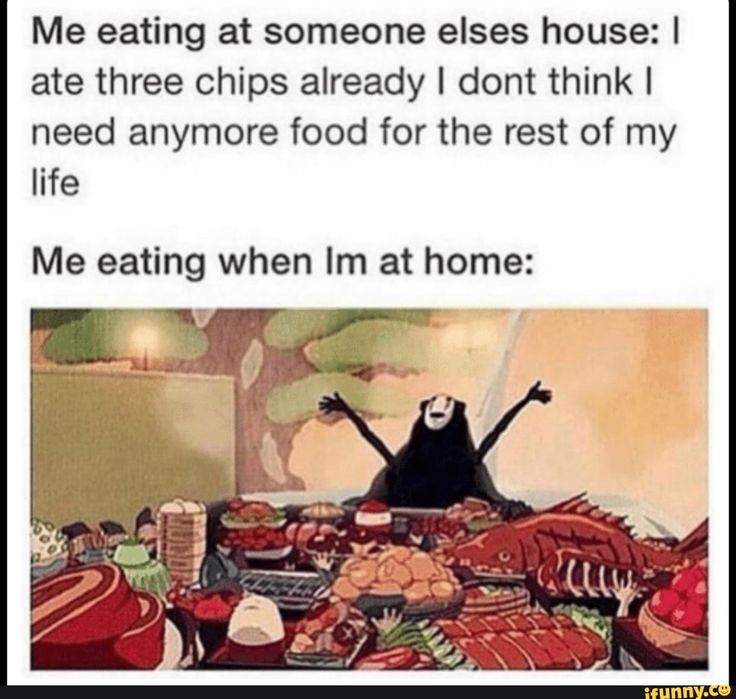 Can I Eat A Grilled or Toasted Ham Sandwich or Croissant When Pregnant?
If the ham inside the 'toastie' or grilled sandwich (or savory croissant) is steaming hot when it's served, then ham in hot sandwiches is safe to eat in pregnancy. Eating a regular ham sandwich, with cold ham, is deemed safe in the UK but not the USA, as described above under 'Pre Packaged Ham'.
Is Tinned / Canned Ham Safe To Eat in Pregnancy?
Any ham that is in a can (e.g. Princes, Swift, Celebrity, DAK, and other brands) and that is shelf-stable (not in a fridge) is safe to eat as the contents are pasteurized during the canning process. This means that even if it's chopped or luncheon meat style ham (like Spam), it's still safe as the process will kill any bacteria present.
If the can is in a fridge when you buy it, this means it may be pasteurized, but not sterilized, and may not be as safe. If you want to be 100% safe, heat the ham up until it's steaming as you would with any other type of ham.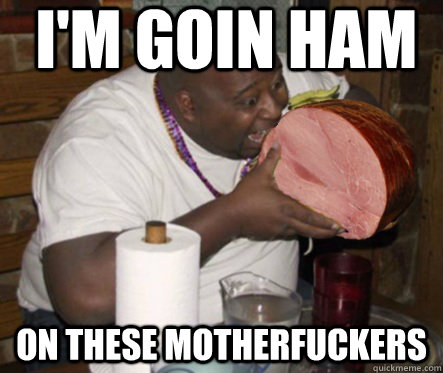 Can Pregnant Women Eat Ham Terrines, Rillettes or Pâté?
Pregnant women should not consume ham terrines (e.g. ham hock terrine), Rillettes or Pâté in pregnancy. This is because these dishes are formed from chopped and mixed pieces of ham, making them more susceptible to listeria contamination. These are best avoided in pregnancy, even if heated up (which you probably wouldn't want to do anyway!).
Is It Safe To Eat Ham During Pregnancy?
Occasionally indulging in freshly sourced, well-washed, well-cooked, and homemade ham may be safe during pregnancy.
Research-backed
MomJunction believes in providing reliable, research-backed information to you. As per our strong editorial policy requirements, we base our health articles on references (citations) taken from authority sites, international journals, and research studies. However, if you find any incongruencies, feel free to write to us.
Image : Shutterstock
Nutritious food plays an important role in ensuring a healthy and risk-free pregnancy.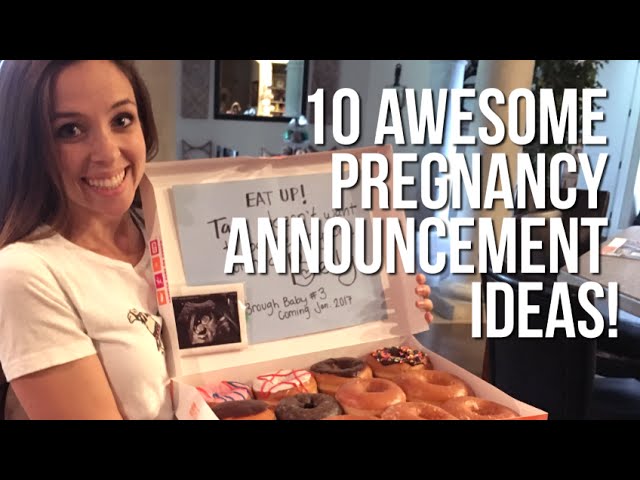 However, many women are apprehensive about consuming meat, such as ham during pregnancy. Pregnant women should be cautious about eating undercooked or raw meat as it risks infections. When such infections are transferred to the fetus, they might cause several adverse effects. Although the risk of infection remains low, it is important to consult a doctor before consuming ham. Read the post to know more about the safety and risks associated with the consumption of ham during pregnancy and the important tips to follow.
Risks Of Meat Consumption During Pregnancy
Meat is a good source of protein, and is an important part of the diet too. However, consumption of undercooked meats including clams, raw oysters, sushi, unpasteurized eggs and even raw cookie or cake dough could pose several health risks. This is because these undercooked foods tend to contain large amounts of bacteria, parasites and viruses, which may raise your risk of being affected by several health conditions, and possibly even affect you adversely during pregnancy (1).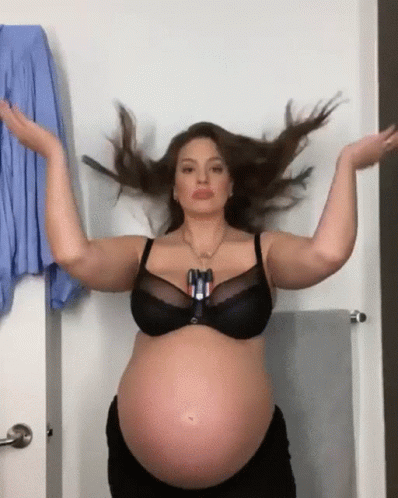 Other foods like hot dogs and luncheon meats also tend to contain bacteria known as Listeria monocytogenes, which causes a condition known as listeriosis. Listeriosis, if allowed to progress, may also lead to stillbirth, miscarriage and other serious health problems (2).
While the risk of being affected by this infection is relatively low, it is still a concerning factor. In addition, it is important to note that your body is relatively vulnerable during pregnancy, which is why, it is best to stick to the consumption of foods that have little or no risk of any health concern associated with their consumption.
Is it Safe to Eat Ham While Pregnant?
According to the NHS, pregnant women can consume cold cured meats like salami and Parma ham safely during pregnancy with a very low risk of being affected by food poisoning or infections (2) (3). But remember risk is still there. However, it is important to note that while these infections may be mild for your body, they may turn out to be serious for your baby.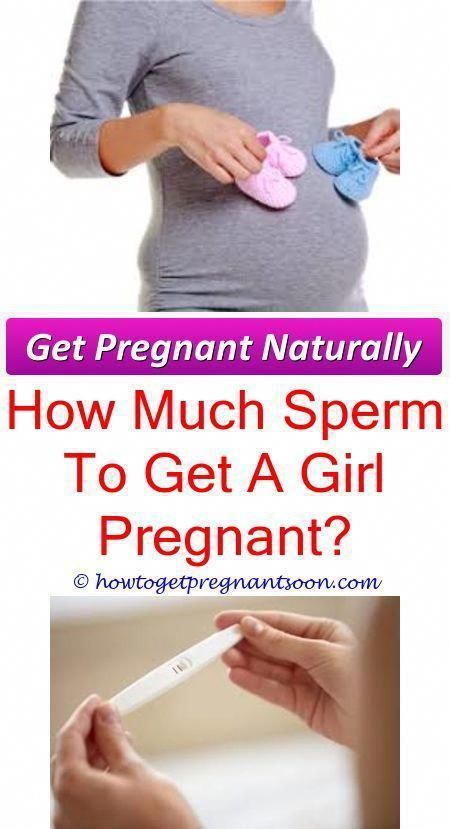 In fact, having listeriosis during pregnancy could increase your chances of transferring the infection to your baby, which could also lead to premature delivery or neonatal death.
Basically, consuming ham during pregnancy could be risky.
Eating Ham During Pregnancy – The Healthy Way
While it is best to avoid consuming ham and other undercooked meats during pregnancy, there are certain ways to reduce your risk of being affected by the harmful effects associated with its consumption (1).
The best way to eat safely during pregnancy is to wash everything that you eat thoroughly, including fruits and vegetables.
Make sure all your meats are completely cooked before you consume them- raw foods, particularly meats, are more likely to transmit live bacteria and viruses.
Re-heat all foods until they are steaming hot before you consume them- using a thermometer to check the temperature of the foods is a good idea.
Ideally, raw ham should be cooked at 160F and precooked ham must be cooked at 140F for it to be healthy and safe for consumption among pregnant women. (4)
While eating out at restaurants, avoid choosing foods that contain deli meats since they do not reheat their deli meat.
Ask for hard cheese options as opposed to soft cheese.
Avoid choosing refrigerated meat spreads and smoked seafood that is refrigerated. Make sure you heat everything well before consumption, preferably until it is steaming hot.
Choose home cooked ham as opposed to store-bought versions. Make sure you cook it thoroughly before consuming it.
Meat is a good source of protein and other nutrition; however, it might not be completely safe during pregnancy. Raw or undercooked meat may raise the risk of infections. Although eating some varieties of ham during pregnancy causes little risk, you should be cautious about its consumption. They may lead to infections such as listeriosis, resulting in miscarriage, stillbirth, and other pregnancy-related complications. Therefore, if you wish to include ham in your diet, you should reduce its risks by washing it thoroughly before consumption, cooking it completely, and avoiding eating it at restaurants.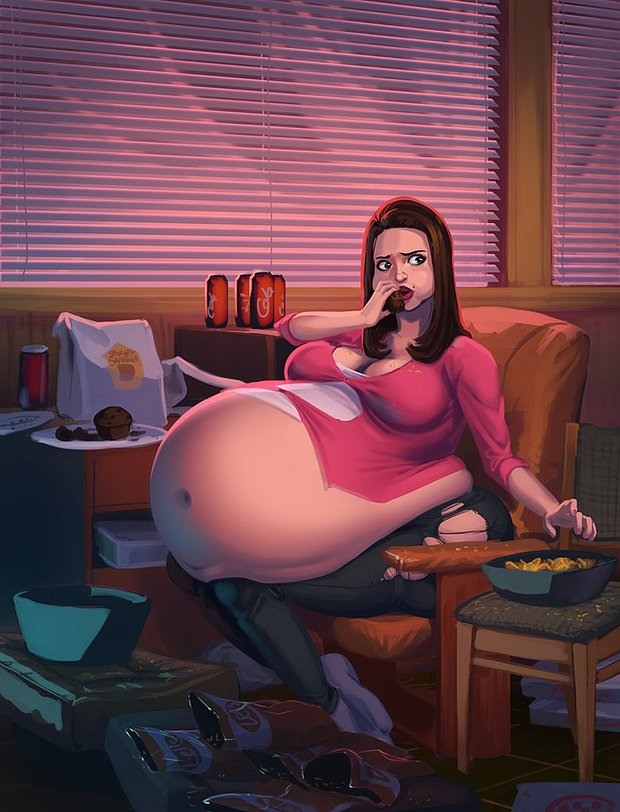 If you have any questions about the safety of eating ham during pregnancy, consult a doctor for the best advice.
References:
MomJunction's articles are written after analyzing the research works of expert authors and institutions. Our references consist of resources established by authorities in their respective fields. You can learn more about the authenticity of the information we present in our editorial policy.
Food Safety Risks for Pregnant Women.
https://www.eatright.org/health/pregnancy/prenatal-wellness/food-safety-risks-for-pregnant-women
Foods to avoid when pregnant.
https://www.pregnancybirthbaby.org.au/foods-to-avoid-when-pregnant
Foods to avoid in pregnancy.
https://www.nhs.uk/pregnancy/keeping-well/foods-to-avoid/
Listeria During Pregnancy.
https://americanpregnancy.org/healthy-pregnancy/pregnancy-concerns/listeria-during-pregnancy/
The following two tabs change content below.
Ria is a techie-turned-writer and writes articles on health, with special emphasis on nutrition. She did her B.Tech from West Bengal University of Technology and was previously associated with IBM as SAP ABAP technical consultant. She moved into freelance content writing in 2013 and worked for various websites including MomJunction, Brainpulse Technologies, and Emarketz India.
Shivani Sikri is the chief nutritionist and co-founder of Nutri4Verve. After completing her Masters, Shivani Sikri did a postgraduate in nutrition and health education, a postgraduate diploma in public health and nutrition (PGDPHN), and a postgraduate diploma in nutrition and clinical dietetics. She has also completed her certification in Nutrigenomics from the US.   Shivani recommends a well-balanced, holistic lifestyle... more
to eat or avoid? • Musanews
Home first news Psyche and seduction Boiled ham during pregnancy: eat or avoid?
- Advertisement -
You found out that you are pregnant and the first problem is that is power.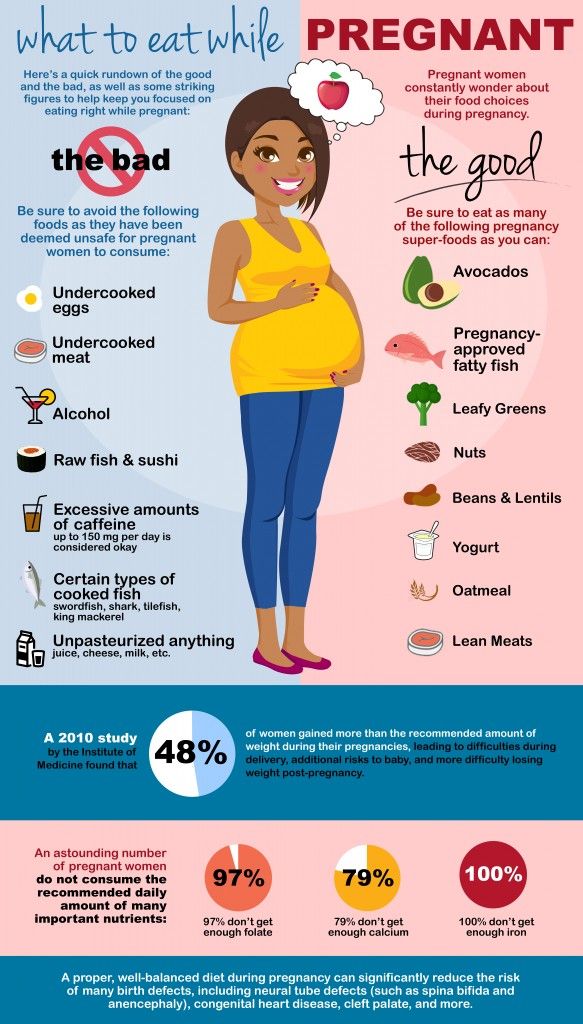 What can I eat and what should I avoid during the 9 months before delivery? It's true, some foods can be harmful to mother and baby so it's best to avoid them or halve the dose. Let's see what to do with consumption of boiled ham. We also leave you a video with all products that you should pay attention to during pregnancy.
Is it possible to eat boiled ham during pregnancy?
La pregnancy is a magical period for the expectant mother, even if, as we well know, a lot of precautions to be taken . Pay attention to your diet by choosing the right foods, fresh and light combinations will help do not gain excess weight and come to birth calmly. Dried meat is the first major concern that every woman experiences after she finds out she's pregnant. We have good news: boiled ham is one of the safest cured meats during pregnancy so it can be consumed without problems.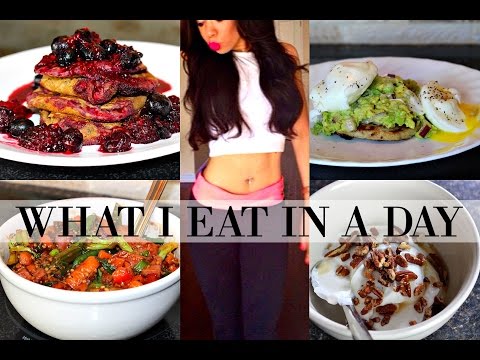 But beware of choose quality and accompany it with a source of fiber and a small portion of carbohydrates to make a complete meal. The answer leaves no doubt, with a bit of foresight, you can eat a good ham sandwich even during 9 months of pregnancy.

© GettyImages
Cooked Ham Calories and Nutritional Information
The number one rule that applies even if you're not pregnant is to always vary your power supply as much as possible to provide all the nutrients your body needs. A varied and nutritious diet is always the best choice, so that the development of the fetus does not face any problems and even the mother does not gain too much weight and risk being unable to return to her ideal weight after delivery. As expected, cooked ham during pregnancy is not forbidden is indeed recommended, but always in the right portions and without exaggeration. How much is calories in boiled ham and what is your nutritional value?
If we take 100 g of boiled ham, we will have calorie content is about 220 kcal.
Proteins will be equal to 15.7 g, carbohydrates - 1.7 g, finally, fats - 7.6 g. salt. But be careful, unlike boiled ham, it is prohibited during pregnancy due to the risk of toxoplasmosis But let's get down to order.

- Advertisement -

© GettyImages
Pregnancy Ham: What You Need to Know
Train keep calories at bay during pregnancy it's a great secret to get back in shape immediately after 9 months. The basic rule of is to eat a little of everything , but with absolute portion control. But then boiled ham during pregnancy in what quantity can it be consumed? Boiled ham can it hurt? Is raw ham cooked better or better? We know that these are the most frequently asked questions on the topic. cooked ham during pregnancy , so we will try to answer in detail.
For sliced ​​ and meat in general during pregnancy it is better to prefer them cooked ; this is because exposure to high temperatures helps eliminate bacteria that may be harmful to the baby.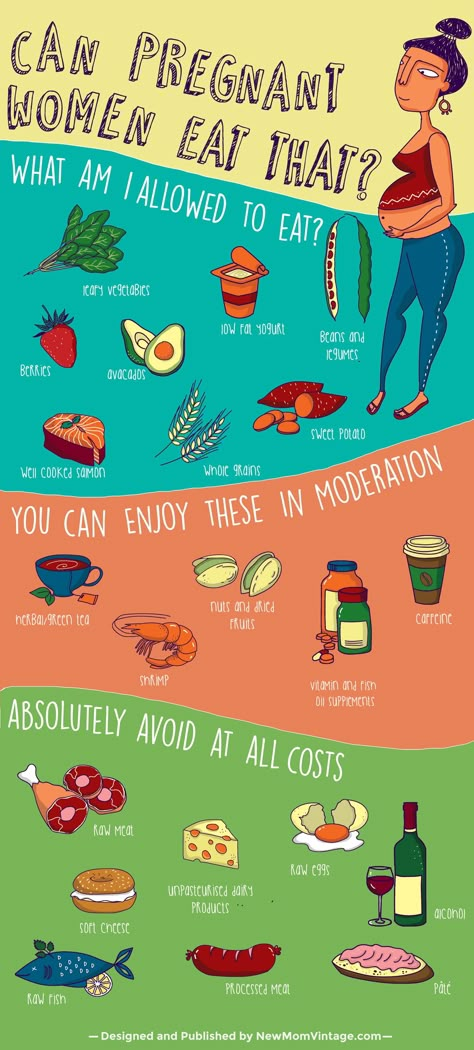 What can we add to eating boiled ham during pregnancy ? Of course, this affects the quality of the selected salami: Meglio cut fresh at the deli counter in the supermarket instead of relying on jerky whose origin and provenance is unknown.
The ideal would be to have one reliable store and refer and prefer the product cut on the spot e not packaged in trays. Last insight applicable to all boiled and raw sausages always consume them with On moderation , alternating them with other dishes to cover the daily calorie requirement.

- Advertisement -


© GettyImages
Risks associated with eating sausages during pregnancy
Cravings are very common during pregnancy don't worry it's normal months will pass in which you'll want to try all the foods you've never tried . The problem arises when exactly here the desire for food, which is better not to eat during gestation.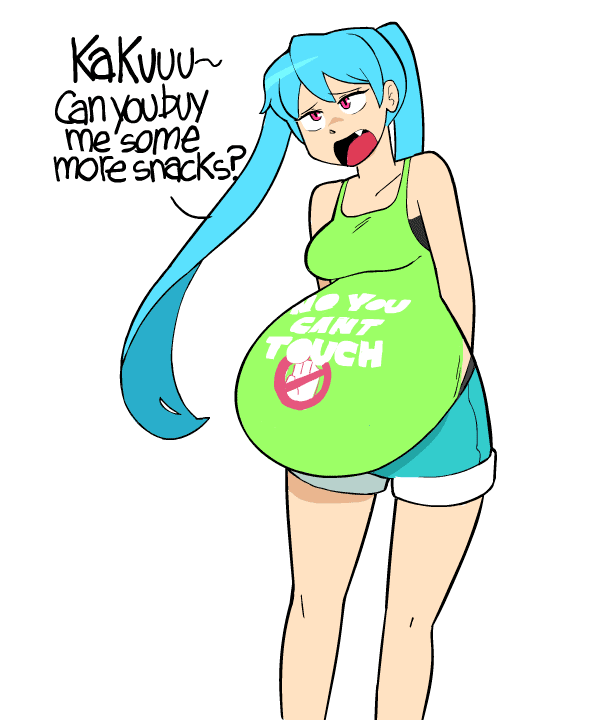 Again, this can be fixed by simply choosing such a thing to the one you want, as in the case of cooked ham is preferred to raw ham. And then think that this is a renunciation that only needs to be done for 9 months, it is worth it and will not put pressure on you.
What is meat prohibited during pregnancy? Everything is very simple, everything is raw. Here is the list.
salami
ham
sausage
capocollo
bresaola
The risk of eating these sausages is that infection with toxoplasmosis disease due to bacteria present in meat and jerky. It can be a lot of dangerous for the development of the child and generally cause malformations, so in any case, even if you have passed the toxo test, it is better not endanger your own health and the health of the fetus.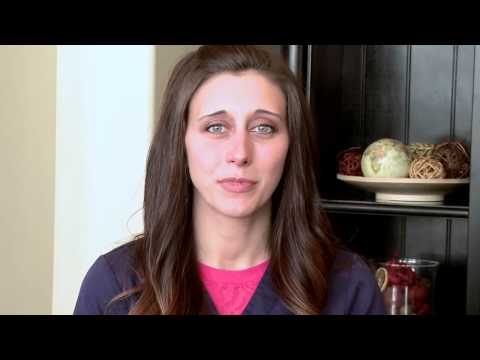 © GettyImages
Best Dried Meat
Instead, green light means consumption of cold cuts such as mortadella , roast turkey or boiled ham during pregnancy.
Let's reveal a secret: if you can't give up your favorite salami , you can always cook it. Here is an example. Pizza with salami cooked in the oven at high temperatures is a sin of gluttony that you can satisfy without regret.
The advice we want to give you, which always applies, especially when you are pregnant, is reduce consumption of industrial foods : additives, preservatives, acidifiers - substances that are best avoided during pregnancy. Yes al fresco, Italian and sliced ​​at the moment.
- Advertisement -
Previous article20 most beautiful poems about friendship!
Next articleTarte Cosmetics Shape Tape Hydrating Foundation Review | video
Loris Valentine
I believe in the power of reason, positivity and, above all, in God.
I know universal laws. I make my knowledge available to meet your "I" on the path of change. Researcher of the causes of negativity and bad behavior underlying human failure. Explorer and discoverer of lives that are positive examples and masters of personal, spiritual and mental growth.
Can you eat ham when she is pregnant?
by Eat Pregnant
We have already talked about vegetables, fruits and fish during pregnancy in other articles. However, how about meat ? Can you eat endive ham while pregnant? You are lost and do not understand what you can or cannot eat during pregnancy. What is advised and what is prohibited. We will talk with you about whether you can eat endive ham during pregnancy, the potential problems and benefits of eating meat during pregnancy.
Is it allowed to eat ham when she is pregnant?
The question of whether it is possible to eat meat during pregnancy often arises.
So can we eat ham when we are pregnant? The answer will be YES. However, it will be necessary to take various precautions so that one can eat them without any risk.
What are the problems with eating ham during pregnancy and what measures can be taken?
What are the problems with ham during pregnancy?
The two main risks associated with eating meat during pregnancy are toxoplasmosis and listeriosis.
Toxoplasmosis will be a pathology associated with a parasite present in soil and meat. Some pregnant women will be protected, others will not. You will know about this from the very beginning of pregnancy, with the help of a blood test that your doctor will prescribe for you. If you are immune, you do not need to protect yourself from toxoplasmosis, and therefore you do not have to worry about the following recommendations. If you don't have antibodies, then you have to follow different rules. First of all, in order to be able to eat endive ham during pregnancy, you need to make sure that the meat is well-done.
Do not eat raw, dried, smoked or pickled meat. Toxoplasmosis parasites are not killed during food preparation. Eat meat during pregnancy , it must be fully cooked. This pathology can also be transmitted by cats, fruits or vegetables through soil residues.
Listeriosis will be caused by a bacterium commonly found in cheese and meat. When the mother ingests these bacteria, it can be passed on to the baby. The symptoms seem to be fever, which usually goes unnoticed. The risk is spontaneous abortion, meningitis, or a bacterial infection in the baby. To protect yourself from listeriosis, buy pasteurized dairy products, cook your meat thoroughly, and don't eat raw seafood or shellfish.
What precautions should be taken before eating ham during pregnancy?
After touching hazardous products, you must wash your hands, avoid rubbing your eyes, and rinse utensils thoroughly. Separate raw, cooked and ready-to-eat foods in your refrigerator.