When can you stop sterilizing bottles for baby
Still Sterilizing Your Baby Bottles? You Might Be Wasting Your Time
As a new parent, there are a lot of things out of your control, and in most cases, you're operating with more exhaustion and less sleep than usual. One way parents reduce their worries is by keeping their newborn's environment as hygienic as possible, from excellent baths to clean linens. Sterilizing baby bottles is just one way to keep a baby's immune system out of harm's way. 
However, it's also important to recognize when sterilizing is a valuable addition and when it may actually just be taking your attention away from the many other tasks that you need to accomplish. We'll look at different methods of sterilizing, what the experts say about how sterilization of bottles can keep harmful bacteria at bay, and when not to bother with bottle sterilizing, according to the Centers for Disease Control and Prevention.
Plus, here's what to do if you're running low on baby formula, a list of our favorite breast pumps, and some baby registry must-haves (including some bottles we love).
You can also check out our picks for the best diapers, best baby monitors, best car seats and best baby clothes.
Read More: How Many Baby Bottles Do You Really Need?
Why is it important to sterilize your baby's bottle? 
Babies under 3 months old are still developing their immune system, and many infections that would be more mild or moderate at older ages can be severe in these months. While cleaning bottles thoroughly and immediately using them is usually enough to remove harmful bacteria, viruses and other contaminants, for the first three months of a baby's life, sterilizing bottles daily or more often is another recommended level of protection. 

ImageSource/ImageSource/Getty Images
When should you sterilize and clean your baby's bottle? 
Be aware that cleaning involves soap and hot water and the removal of any residues on the inside or outside of the bottle and its associated parts.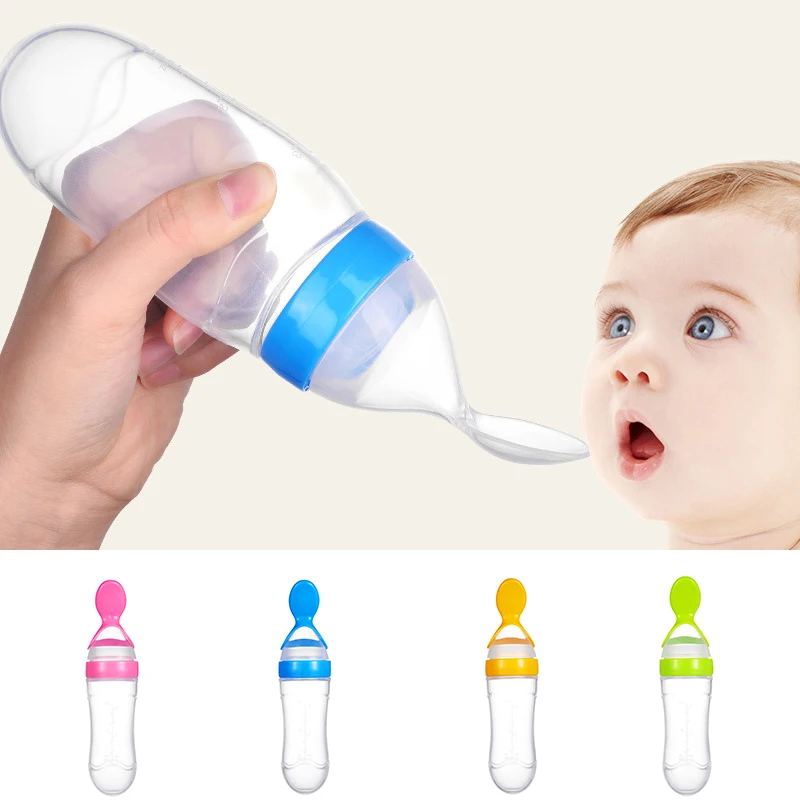 Sterilizing, on the other hand, is specifically about using either heat or chemicals on the bottle and any associated parts to further kill any remaining microscopic bacteria that might have escaped the cleaning process.
You should clean bottles when you buy them, as well as after each use and before reuse if it's been some time since the clean bottle was used. Ideally, bottles should also be sanitized when you buy them and between uses. 
Read more: Best Baby Food Delivery Services and Subscriptions for 2022
How often should you sterilize baby bottles?
Bottles are used many times a day, and depending on how many you have, you may only need to sanitize a batch of bottles once a day before every use. However, many of the resources from pediatricians are less focused on sanitizing than ever before, leaving sterilizing frequency up to parents in many cases. Many dishwashers have a sanitizing setting, which quickly does the job for you if your bottles are kept in the top rack of the dishwasher.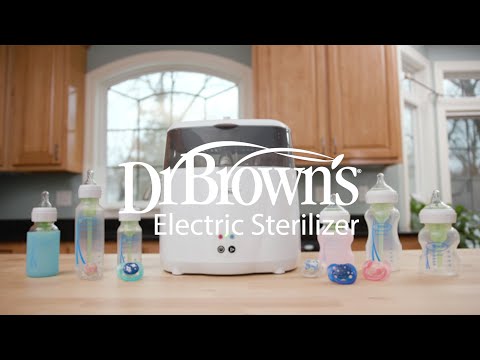 When to stop sterilizing baby bottles, according to the CDC
The CDC recommends sanitizing at least daily until the baby is 3 months or older and for longer if they're immunocompromised. Otherwise, it's not as big of a priority, but you may still want to sanitize your older baby's bottles if: 
You know the bottle had milk sit in it for many hours or even a day

Your baby has been sick or is on a medication that weakens their immune system
Your water supply has been critiqued for some kind of contamination
You're on well water (which can be fine, but you also might have less information on the water's overall quality) 
You have a way to do it quickly and safely and without inconveniencing yourself or the baby's other caregivers
Morten Falch Sortland/Moment/Getty Images
How to clean and sterilize baby bottles
There are dedicated sterilizers designed for particular kinds of baby bottles and sterilizing settings on dishwashers.
When these are used correctly, they don't require additional sterilization. If you don't have these options, there are three other ways to sterilize your bottles. 
Sterilizing baby bottles with boiling water
1. Thoroughly wash all baby bottles and parts. Leave them disassembled.
2. Put all items in a clean pot and fill the pot with water to where all of the bottle parts are submerged.
3. Bring to a boil and keep at a full boil for 5 minutes.
4. Use clean tongs to remove the bottle parts and place them on a clean towel or paper towel to fully dry. 
Sterilizing baby bottles with steam
1. Thoroughly wash all baby bottles and parts. Leave them disassembled.
2. Read the instructions on your particular steam-in-bag sterilization system, such as the Medela bag system.
3. Place the required amount of water and only as many parts as fit the bag, allowing it to close.

4. Follow the instructions on how long to sanitize in the microwave.
5. Remove using a clean pair of tongs once the bag isn't too hot to open. Place on a clean towel or paper towel to fully dry.
Sterilizing baby bottles with an antibacterial chemical
1. If boiling and steaming aren't possible, using a dilute solution of bleach (2 teaspoons of unscented bleach per gallon of water) in a clean basin is an alternative method mentioned by the CDC.
2. Thoroughly clean all baby bottles and parts and leave them disassembled.
3. Place all parts in the solution carefully, adjusting them to make sure no air bubbles prevent part of a surface from being touched by the solution.
4. Leave all items fully immersed for 2 minutes.
5. Use clean hands or clean tongs to take the items out and place them on an unused towel or paper towel. 
6.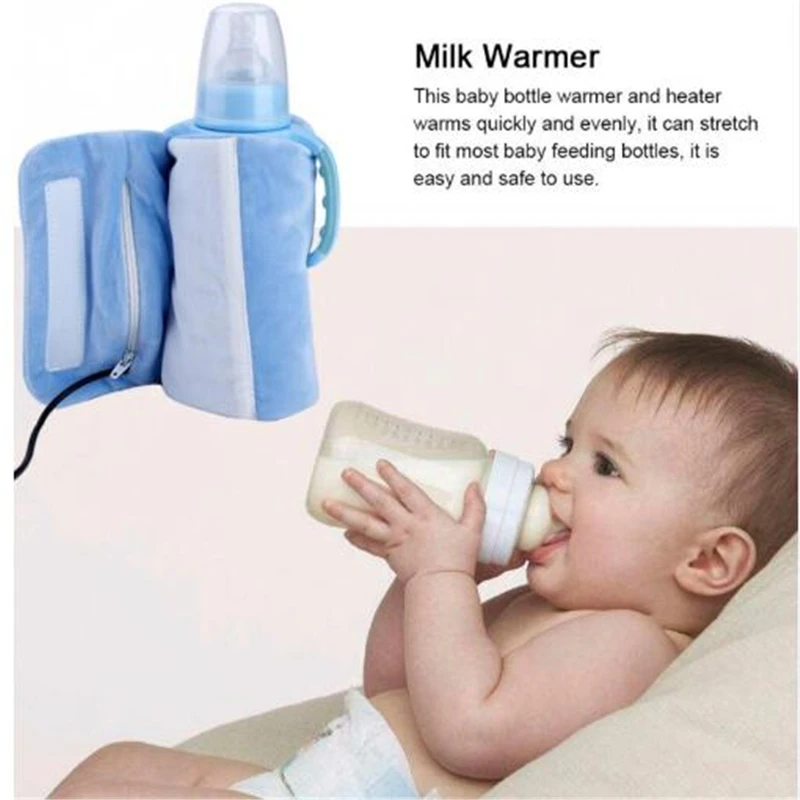 No need for rinsing as long as the items are fully dry before they're used again. Rinsing reintroduces trace microorganisms that were destroyed by the bleach.
How to store baby bottles after sanitizing
Once your baby bottle parts have dried completely, you can assemble the bottles for easy use when you next need them. Closed kitchen cabinets are good places to store the bottles, where they won't interact with as much air as they would on a kitchen counter, and they should only be stored with other clean items. 
If any step in your drying or storage process traps moisture on the bottles, it can make germ growth more likely. Drying racks that sometimes lead to some trapped moisture, so sanitize the rack itself every few days if that's your preferred method.
Sanitizing bottles is no longer a universal recommendation for all of the time that babies drink from bottles. However, if you can fit it into your schedule or you have a circumstance that makes it a good fit for your family, it can provide just one more layer of protection for the new addition to your family.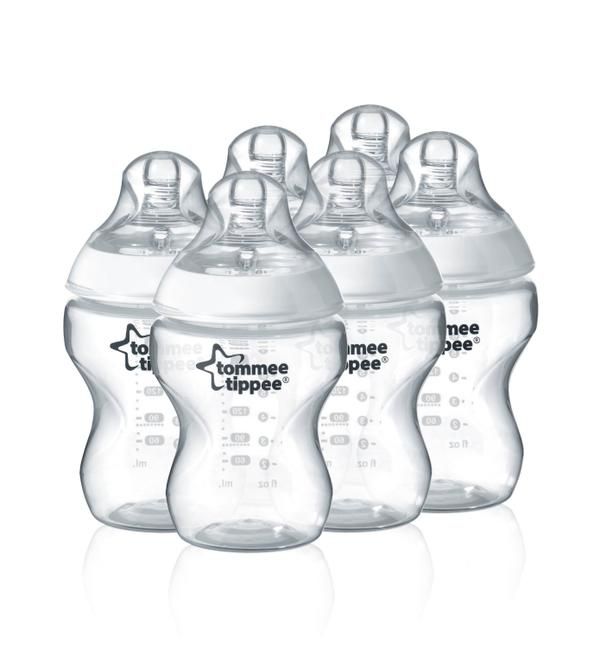 The information contained in this article is for educational and informational purposes only and is not intended as health or medical advice. Always consult a physician or other qualified health provider regarding any questions you may have about a medical condition or health objectives.
When Can You Stop Sterilizing Baby Bottles?
Sterilizing is particularly important for the first three months of a baby's life, especially if they were born prematurely or have a weakened immune system.
Sterilizing their bottles, teats, milk storage containers and soothers – which we know always end up on the floor! – using UV light, steam or specially designed sterilizing tablets is crucial. This means that they're free from harmful bacteria and germs that could be passed onto your baby when they feed, and potentially cause tummy upsets and infections.
Read on to learn about when you can stop sterilizing your baby's feeding equipment.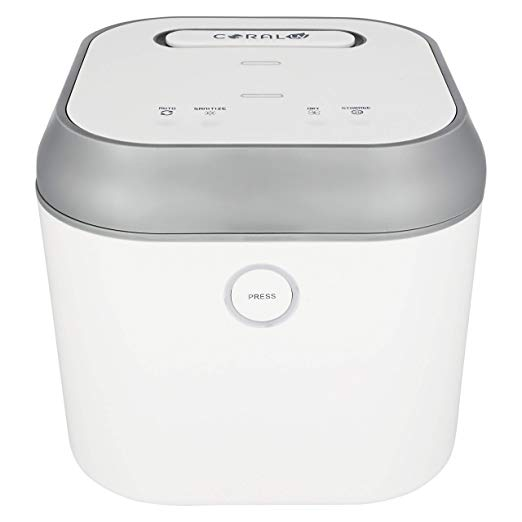 When can you stop sterilizing baby bottles?
As your baby grows, their immune system gets stronger, and eventually, you'll no longer need to sterilize their feeding equipment.
It's recommended that you wait until your baby is at least 12 months old before you phase out sterilizing. It's important to keep using your sterilizer until they're one year old to protect them from illnesses like sickness and diarrhoea caused by bacteria that can form in lingering breastmilk or formula.
Can I put baby bottles in the dishwasher to sterilize them?
No, a dishwasher may clean your baby's teats and bottles, but it won't sterilize them. During their first year, it's very important that you thoroughly sterilize your baby's feeding equipment after initially cleaning them by hand or in the dishwasher.
What happens if you don't sterilize bottles?
If you stop sterilizing your baby's bottles before their first birthday, there's the potential for bacteria to develop on any un-sterilized feeding equipment.

This will put them at an increased risk of falling ill and catching an infection like diarrhoea and vomiting. This is because their immune system may not be strong enough to fight off these illnesses.
Do I need to sterilize my baby's cups or beakers?
From six months old, you may want to encourage your little one to drink water from a cup or beaker. These don't need to be sterilized, because they're easier to clean with fewer nooks and crannies than baby bottles (which should be sterilized until your baby is one year old).
Simply wash all cups well using warm soapy water or place them on the top shelf of the dishwasher and then dry them with a clean tea towel.
When weaning from six months onwards, your baby's bowls, bibs and cutlery don't need to be sterilized either. They – like cups used to serve water – can be washed using warm soapy water.
More Stories
Our Top Tips for Baby Bottle Acceptance

Whether you're moving on from solely breastfeeding to bottle or combination feeding, or your baby just seems to be going through a fussy phase, it can be pretty frustrating if they refuse their bottle

Read Story

All About UV Sterilizing

UV light is a fuss-free way for you to sterilize your baby's feeding equipment.

Read Story

A Step-by-Step Guide to Introducing Baby to Bottle Feeding

We've created a handy step-by-step bottle feeding guide to help you get started.

Read Story
How to sterilize baby dishes | Agu-baby.by
How to sterilize baby dishes
You can argue about the need to sterilize baby dishes, pacifiers and nipples for newborns. Some mothers say that an extra microbe in the body will not hurt, because very soon the baby will have to face bacteria in reality, outside the home.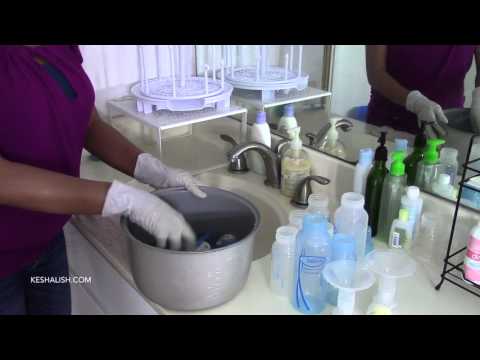 Others believe that cleanliness is above all and carefully process all objects that have fallen on the floor.
To sterilize or not to sterilize?
We are for the golden mean. While the body of a newborn is weak, it is very easy to catch an intestinal infection from a poorly washed bottle, stomatitis or a number of other diseases, and getting sick with these diseases in infancy is much more dangerous than, say, in a year. Therefore, at first, you should protect the child.
There are also circumstances when sterilization is indispensable:
immediately after purchasing a new bottle or pacifier;

after an illness of a child;

if the mixture remains sour. Bacteria multiply very quickly in a dairy environment, so it is impossible to store the finished mixture for a long time. Wash dishes immediately after feeding!
Until what age is sterilization necessary?
Pediatricians consider - up to 4-6 months.
Then the decision is made by the parents themselves. Most mothers extend the sterilization procedure up to 1.5 years, gradually reducing it to rinsing a dropped nipple in soapy water or pouring boiling water over a bottle.
How and with what to sterilize?
It is necessary to sterilize clean dishes, so you must first wash it with baby, laundry soap or soda.
Put bottles and pacifiers in a pot of water, cover, boil for 4-10 minutes. Glass bottles can be boiled for up to 10 minutes. On modern plastic products, manufacturers themselves indicate the temperature and method of disinfection.
Then drain the water and wait for the items to cool down.
There is a drawback in this method: not all accessories can withstand boiling. For example, low-quality plastic bottles can be deformed. Quickly become unusable and nipples. Latex and silicone are processed for only 4 minutes, but they are somehow deformed and cracked.
More wear-resistant are rubber tips (they can be boiled for 10 minutes).
In a double boiler, the destruction of microbes occurs under the influence of hot steam. Putting the bottles upside down, it is enough to process them for 5 - 15 minutes. For this purpose, turn on the multicooker in the "Steamer" or "Cooking" mode.
Put the items for feeding in a regular microwave bowl, pour water and turn on for 7 minutes. You can use bags for sterilization, in which the bottles are folded and sent to the oven. And finally, you can buy a special microwave sterilizer.
In pharmacies, you can buy special tablets, from which it is easy to prepare a solution for disinfecting dishes (treatment 30 minutes). Such tablets are convenient to use on the road.
And, finally, the most reliable method of sterilization is with the help of steam and electrical appliances.
They are easy to use and guarantee a high quality of disinfection - objects remain sterile for several hours. Multiple bottles can be sterilized at the same time. Processing dishes in steam machines completely destroys unwanted odors.
Holding time - 10 minutes.
Dear mothers! Choose the methods and methods of sterilization that are most suitable for you, but do not forget that excessive sterility leads to weak immunity in a child.
How to sterilize baby bottles and up to what age
We tell you how it is right, why and up to what age this procedure should be carried out, we share known and available methods and life hacks, as well as various opinions of doctors on this issue.
unsplash.
com
New parents often have many questions related to the baby and its feeding. One of them is how to sterilize bottles for newborns - we will analyze today and tell you what it is for and how to properly carry out this procedure at home.
General rules
The body of a newborn baby and, in particular, the baby's digestive system in the first months of life is not yet ready to cope with additional microbes from the external environment, which is why many young mothers try not only to wash, but also to sterilize baby dishes in various home ways.
Until what age should bottles be sterilized? If breastfeeding is the main food of the child, in fact, only the drinking bowl for water should be sterilized for the first six months. It is worth doing this at least once a week. If the child eats mixtures, the dishes are sterilized for the first six months of the baby's life (at the choice of the parents) daily or every 3-5 days.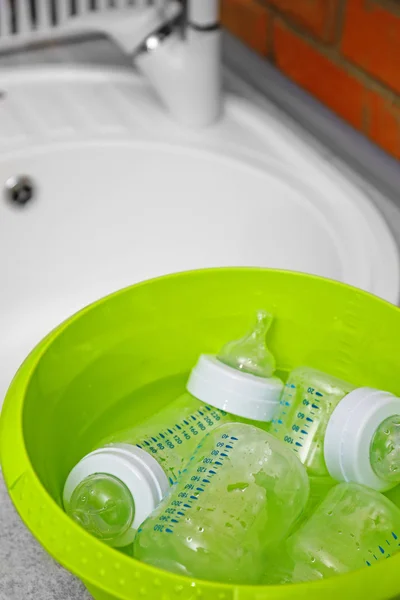 unsplash.com
Sterilization is absolutely necessary during the first six months of life, after which many modern doctors recommend abandoning this procedure, and some advise continuing it for up to a year or even up to a year and a half.
As a minimum, this procedure should be carried out immediately after purchase, as well as after the baby's illness, if the bottle has not been used for a long time, and vice versa, periodically after prolonged use of the same glassware.
Don't miss out
What baby items need to be sterilized? In addition to the main "milk" container, it is also necessary to disinfect the water bottle and additional vessels, if any. In addition to them, many mothers are advised to sterilize, including spoons and cups, tubes, nipples, a breast pump, tooth rings and toys that a child gnaws (if, of course, they are resistant to high temperatures and boiling), a baby toothbrush.
pixabay.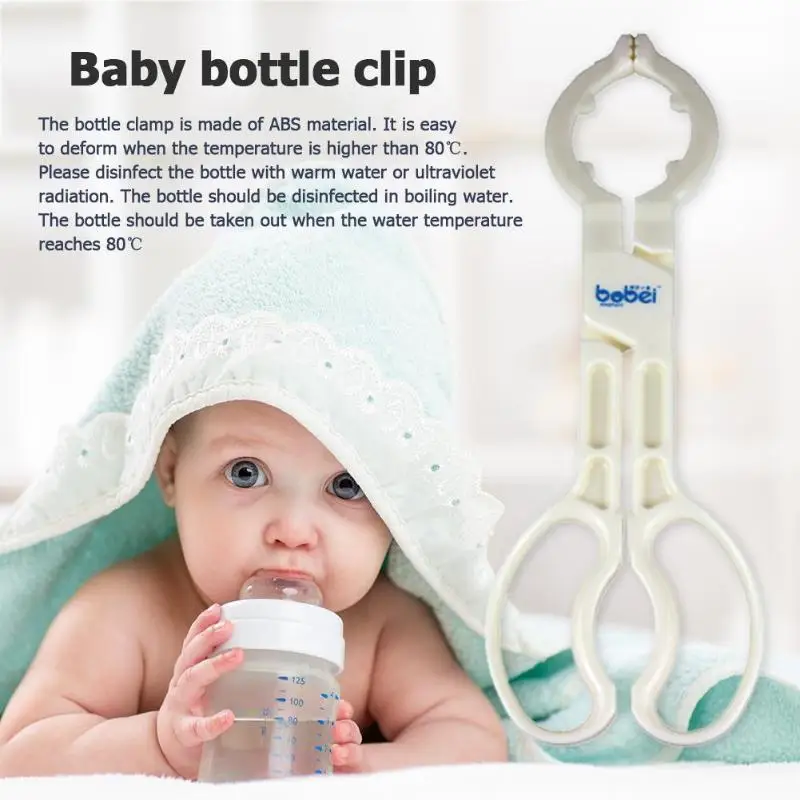 com
When exactly is this procedure necessary? Doctors advise using this method of cleaning germs in the following cases:
The baby was born prematurely;
Baby born underweight;
If there is an immunodeficiency and it is necessary to protect the newborn from the influence of pathogenic bacteria;
In case the utensil is also used for direct long-term storage of food.
Before proceeding with the actual sterilization procedure, the dishes must be thoroughly washed. As a rule, this can be done with a brush or a new toothbrush, which perfectly penetrates into hard-to-reach places. It should be borne in mind that children's utensils should not be washed with harsh chemicals and mixed in the sink with dishes from other family members. Bottles need to be washed separately, and for cleaning, many housewives use ordinary baking soda or mustard, or purchase a special product for washing children's dishes.
Don't miss
Detailed steps for washing baby utensils:
First, unscrew the lid and separate the teat;
Then remove food residues and rinse with cold water to remove organic residues from the walls;
Next, wash with hot water using a brush, and remove residues in hard-to-reach places - corners and in the area under the lid, nipple - remove with a fine brush;
Rinse washed dishes first with hot and then with cold water;
Let the remaining water drain completely by placing it upside down on a paper towel.
Store already sterilized items in a clean, airtight container, such as a large plastic container with a tight-fitting lid.
Don't miss it
Available methods and life hacks
The easiest way - boiling - can be used by any housewife. All that is required for it is a large saucepan in which you can put all the necessary utensils. At the bottom of it is placed gauze, folded in several layers, and then pre-washed bottles and all their additional parts. Water is poured so that it covers all objects for several centimeters. The pan is put on fire, and after boiling, the procedure should be continued for 15-20 minutes. Ready!
Don't miss
Sterilized utensils are carefully removed and allowed to cool and dry on a paper towel, and then stored as described in the paragraph above. At an older age of the baby (after three months of life), some mothers prefer to simply pour boiling water over the vessels, rather than boil them for a long time.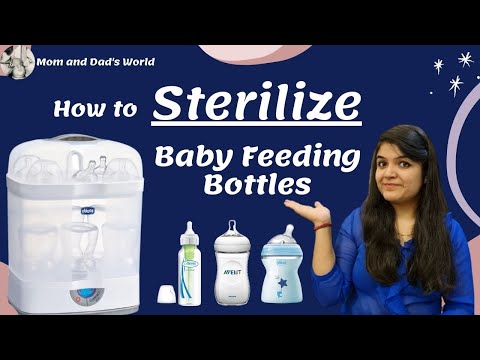 pexels.com
However, it must be understood that only glass bottles are absolutely suitable for boiling. Cheap plastic can warp with this method of getting rid of germs. But some modern manufacturers are now producing plastic and silicone utensils that can withstand sterilization in this way. In this case, this information can be found on the packaging.
To sterilize the necessary utensils, many housewives use a double boiler or slow cooker. These assistants are in most families, as opposed to special devices.
Do not miss
Do not miss

5 ways not to infect a child if the family is sick
In order to sterilize a bottle and other baby utensils in a steamer, 1 - 1.2 liters of water is poured into the container of this equipment.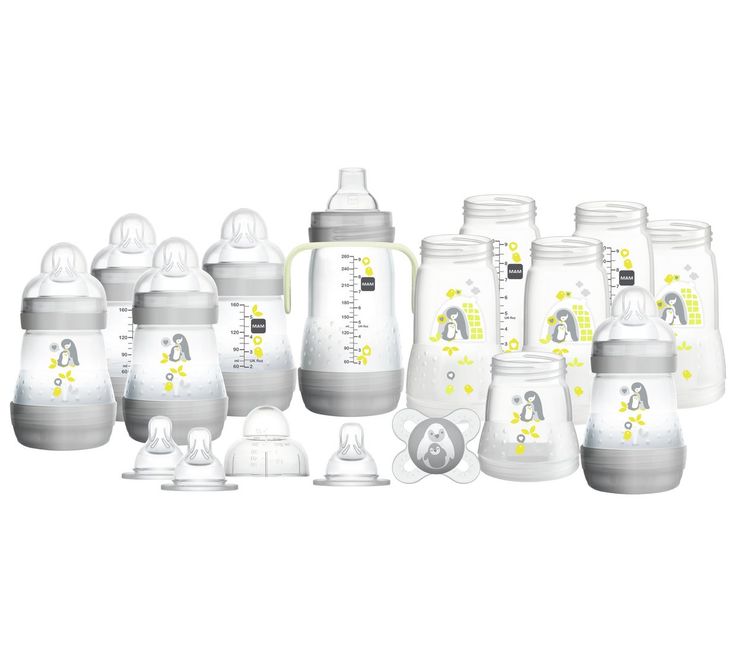 Children's utensils are placed on the grate upside down or sideways and sterilized in time from a quarter of an hour to half an hour. In this case, silicone nipples should be placed higher on the grate so that they do not deform from too hot steam.
Pour at least one liter of water into the multicooker bowl. Next, install the grate at the top and put the dishes upside down or sideways, if it doesn't fit in another way. Set the "Steam" mode and put the device to work for a period of 20 to 45 minutes (depending on the power of the device).
There are also special sterilizers for baby dishes, which should be used in accordance with the instructions for a particular model.
And for "camping" conditions, sterilization tablets become a lifesaver, which you just need to add to cold water and dissolve. Keep the bottle in it for about half an hour, or act in accordance with the instructions and method of use on the package.
Both plastic and silicone utensils and glassware can be disinfected using the methods described above.
Don't miss it
How to sterilize baby bottles in the microwave
To do this, take a large glass container and place the bottles and other baby utensils inside it. You can also pour water into the container, or you can sterilize it without it. All this is placed in a microwave oven and disinfected at medium or high power for three to five minutes.
In some cases, special sterilization bags are used, in which vessels and containers are placed and a small amount of cold water is also poured (on average, one glass).
Don't miss out
The only major disadvantage of this method is that the various rubber parts of the drinkers, such as teats and some others, can be deformed by high temperatures, so they must be treated separately. In addition, it should be remembered that metal objects should not be placed in the microwave oven.
In conclusion, we can say that the issue of sterilizing bottles for newborns causes a lot of controversy to this day.