What to expect each week of pregnancy
Pregnancy Week-by-Week
Pregnancy is an adventure! Let us help you—find pregnancy week-by-week info on baby's development, pregnancy symptoms week-by-week, and weekly tasks.
First Trimester Weeks
Congrats! During the first trimester, you're getting used to the idea of being pregnant, and pregnancy symptoms week by week can vary big time! Learn how to deal with morning sickness and exhaustion during this early pregnancy phase.
Not sure if you are pregnant? See early signs
1 Week Pregnant
Surprise! One week pregnant is actually not pregnant at all. Say what?!
2 Weeks Pregnant
Think you're 2 weeks pregnant? You might not be—here's why.
3 Weeks Pregnant
Sperm met egg last week, and voila—you've made a baby! It's so early that when you're 3 weeks pregnant, you may have no idea that you're actually pregnant. Conception just happened a few days ago, and there probably hasn't been time for you to miss a period yet at week 3 of pregnancy.
4 Weeks Pregnant
Congratulations! If you know you're 4 weeks pregnant, you found out the news earlier than a lot of women do (because you took a test as soon as you missed your period, or even a few days before, instead of waiting a bit). You might be totally excited, or you might be getting used to the idea of having a baby. Either way, you may not be feeling any different (for now, at least), since early pregnancy symptoms don't always kick in right away. Definitely celebrate this amazing news with your partner, but you may not want to tell the whole world just yet. Your first call at week 4 of pregnancy should be to your doctor to schedule your first prenatal visit, where they will confirm your pregnancy with a urine or blood test.
5 Weeks Pregnant
You've just been initiated to the pregnancy club! Week 5 is a common time for moms-to-be to find out they're pregnant. That's because by now you've probably realized you've missed your period and then thought, whoa—maybe I should take a test! Plus, at 5 weeks pregnant, heightened hormone levels may be giving you symptoms that are tough to ignore, like sore breasts, nausea and fatigue.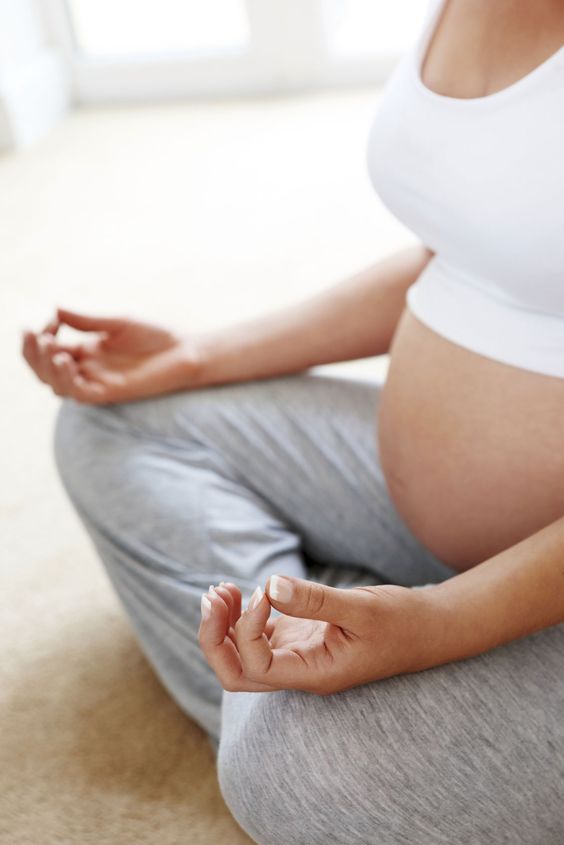 (Those same hormones are the ones your pregnancy test detected to give you a positive result.) Okay, so the "club" might not be so fun right now, but you'll eventually be so glad you were a member.
6 Weeks Pregnant
Has the news sunk in yet? At week six, pregnancy is still new to you, so it's normal to feel a little emotional. Add to that some pretty uncomfortable early pregnancy symptoms (which include hormone fluctuations that can feel like PMS—on steroids!), and it's understandable to feel downright miserable. Did we mention nervous and uncertain? That's probably part of why you have 40 weeks to adjust to pregnancy. Of course, it's also because baby needs all that time to get all their working parts in order.
ADVERTISEMENT
7 Weeks Pregnant
You're keeping the best kind of secret, aren't you? Now that you're 7 weeks pregnant, you're going about your day knowing you're expecting—but no one else can see it. That can give you a surreal feeling! And at week 7 of pregnancy, you're probably wondering what things will be like once it's obvious to everyone that you've got a baby growing in there.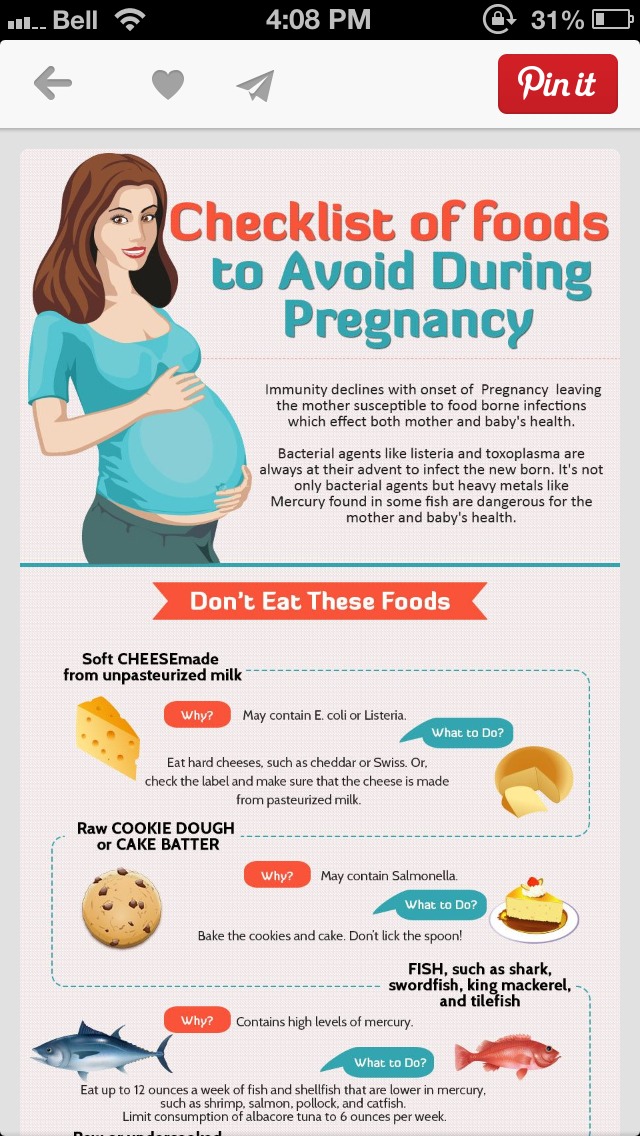 For now, enjoy your little secret.
8 Weeks Pregnant
While you may not be showing yet at 8 weeks pregnant, being pregnant is probably finally starting to feel real to you; like most women, you may have your first prenatal appointment right around now. At this visit, an ultrasound may be performed to determine how far along you are. You may even hear—and see—baby's heartbeat. How cool is that?
9 Weeks Pregnant
Let's get serious for a second. Now that you're 9 weeks pregnant, you're probably starting to think about how life will change when baby is in the picture. That's why around week 9 of pregnancy, you might want to start looking for ways you and your partner can budget so you have extra cash when baby arrives. You should also consider checking out your company's handbook to see how maternity leave is typically handled. That way, when you break the news to your boss, you'll be prepared to discuss your expectations—and begin a potential maternity leave plan.
10 Weeks Pregnant
Hello baby bump! Now that you've reached 10 weeks pregnant, you may stop wondering when you'll start to actually look pregnant, because it's probably right around now! That's why week 10 is a good time for a little retail therapy.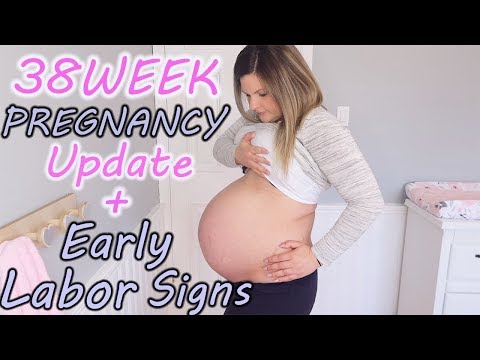 While you shop, stock up on some new, looser clothes—and maybe your first round of maternity wear. Don't go too crazy at the store though. As your body continues to change, you'll want to pick up some more essentials along the way. Remember, you've still got many more weeks of body changes ahead.
11 Weeks Pregnant
Get on Airbnb and Tripadvisor, stat! Pregnancy week 11 is a great time to start planning a babymoon: a romantic getaway with your partner. We recommend you go on this trip in the second trimester, since that's when you'll feel most energized, and we doubt you'll want to do a lot of traveling once you hit the third trimester. A babymoon isn't just a cool way to celebrate your pregnancy; it's a chance to bond with your partner before baby starts taking up a ton of your time and attention. Hey, maybe you'll get to relax a little too! So at 11 weeks pregnant, take your mind off your queasiness and start scouting some babymoon destinations now. (And yes, staycations totally count!) If you need another diversion, imagine your growing baby at 11 weeks, doing just fine in there, becoming more developed every day.
12 Weeks Pregnant
Things are changing fast at 12 weeks pregnant. You're reaching the home stretch of the first trimester (we know, finally!), which means your hormones are likely to tone things down a bit—hopefully making you feel fewer early pregnancy symptoms. It also means you may be ready to share your pregnancy news with family and friends. So exciting!
13 Weeks Pregnant
Congrats! The end of week 13 is the end of the first trimester! We're not just talking about getting through those work meetings without falling asleep (or puking), we're talking about how you're now 1/3rd of the way through your pregnancy! At 13 weeks pregnant, you've grown a fetus that has vocal cords, teeth and even fingerprints (wow!), and you've probably kept this incredible news (mostly) secret while wishing you could shout it from the rooftops—or, at the very least, use it as an excuse for getting to work late.
ADVERTISEMENT
Second Trimester Weeks
Hello baby bump! In the second trimester, you'll really start to show.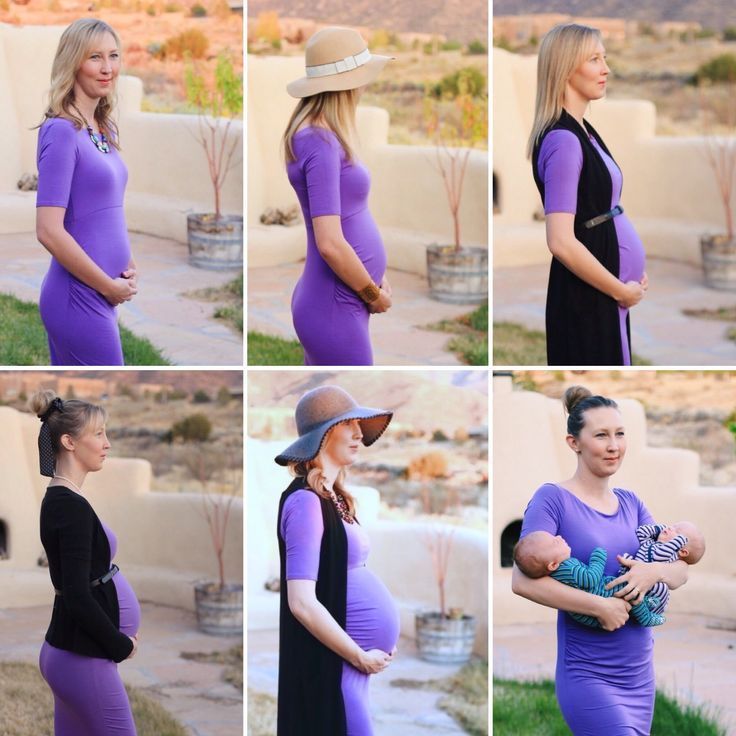 Learn what's normal--or not--with pregnancy weight gain by week, and what's happening in your pregnancy week-by-week.
14 Weeks Pregnant
Welcome to the second trimester! 14 weeks pregnant marks a lot of changes—you might be feeling less nauseated, hungrier and more energetic. That's because you're embarking on what's known as the "honeymoon phase" of pregnancy. Starting with pregnancy week 14, the second trimester is the time to get some exercise, get some to-do's done and have some fun. Enjoy!
15 Weeks Pregnant
Feeling sexy? Now that you're 15 weeks pregnant, you're probably feeling high energy, and that may mean high libido, too. Your partner isn't feeling nearly as frisky at week 15 pregnancy? That's normal, too. Let's face it, the thought of baby being so close while you two are doing the deed can freak them out. Remind your partner that baby has no idea what's going on and—as long as your OB hasn't given you any activity restrictions—sex won't hurt baby or threaten your pregnancy.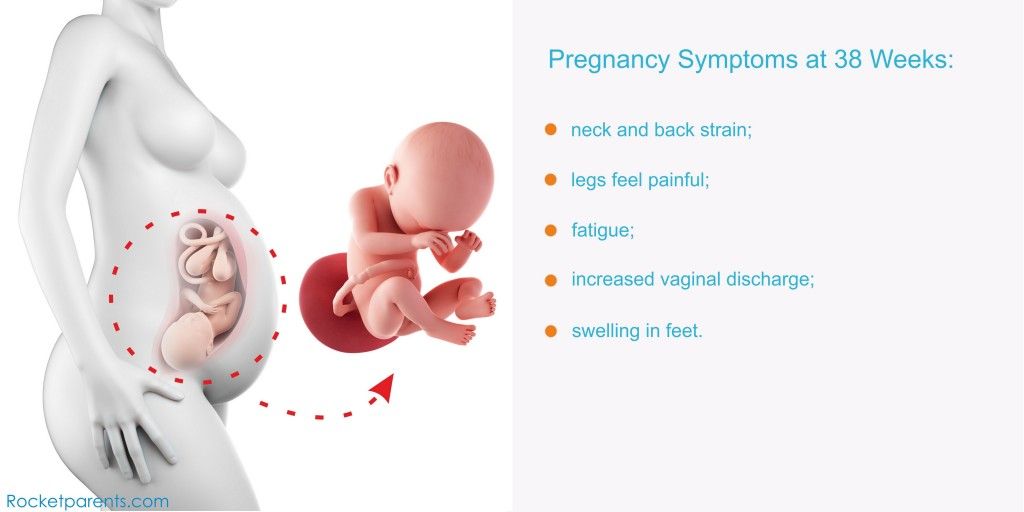 16 Weeks Pregnant
Now that you're 16 weeks pregnant, things are getting pretty exciting. You may have another prenatal visit this week, where you will get to hear baby's heartbeat again. Even more thrilling will be feeling baby kick, which could happen starting this week, so pay attention to those subtle feelings in your 16 weeks pregnant belly. Another cool fact? Baby is starting to be able to hear your voice—and they'll recognize it at birth—so feel free to chat baby up any chance you get.
17 Weeks Pregnant
Decisions, decisions. Now that you're 17 weeks pregnant, start making firm plans, like whether or not you're going to find out baby's sex via ultrasound (if you didn't already through first trimester prenatal testing), and what kind of childbirth class you'd like to take. As you start making these decisions, the pregnancy will feel even more real, which is super exciting, but part of you is probably feeling a little anxious, too. After all, you're at week 17 of your pregnancy; that's almost halfway through, and there's so much to do, it can be overwhelming.
Our best advice? Don't try to do it all yourself—ask for help. And whatever doesn't get done? You'll find it's not that important anyhow.
18 Weeks Pregnant
Time to switch things up. Starting around 18 weeks pregnant, you should begin to sleep on your side instead of your back. That's because baby (and your uterus) is getting big enough to press against large veins in the back of your abdomen, which can reduce the amount of blood going to your heart, making you feel lightheaded—or worse, lowering your blood pressure. Sounds scary, but it's totally preventable by simply sleeping on your side. Of course, your veins aren't the only things that are prone to pressure—you are, too! At pregnancy week 18, there's a lot going on. Be sure, in your hectic schedule, that you plan some time to take breaks and unwind.
19 Weeks Pregnant
So what do you think: Is it a boy or a girl? At 19 weeks pregnant, you're probably getting psyched for your mid-pregnancy ultrasound. Most parents-to-be think of this test as the chance to find out baby's sex (if you didn't already in the first trimester through prenatal testing), but you will actually see a lot more than baby's boy or girl parts.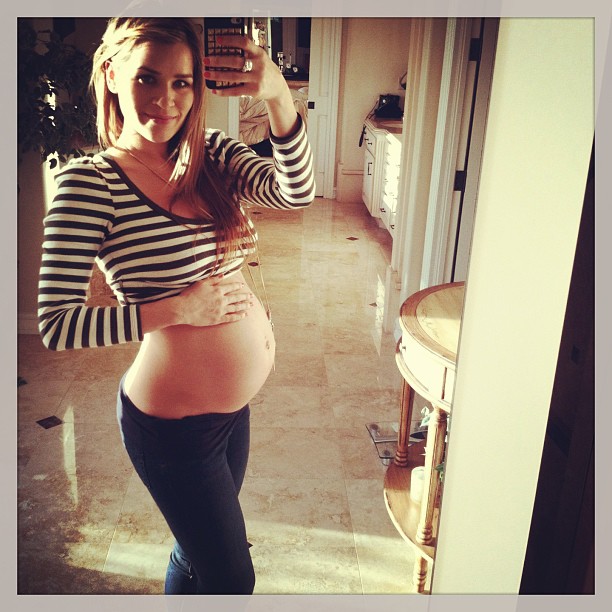 You'll see all of baby's body—inside and out—and you'll be amazed at all the development going on at week 19 of pregnancy. That's exciting!
ADVERTISEMENT
20 Weeks Pregnant
Congrats! During week 20 of pregnancy, you're at the halfway point. If you've recently found out baby's sex, you're in a completely new mindset—are we right? Now, those baby names you're throwing out are more likely to end up as baby's actual name. When you find yourself in a baby store, you can start to picture those adorable outfits on your little boy or girl—so 20 weeks pregnant may be the time when you're ready to start finalizing your baby registry too. Happy shopping!
21 Weeks Pregnant
Pressure's on! Have you found the perfect baby name yet? It seems like parents-to-be either come up with baby's name quickly and easily, or agonize over it all the way up until the birth. If you haven't picked that perfect name yet, check out The Bump's extensive lists of baby names of all sorts; cool names, beautiful names, hipster names and much more.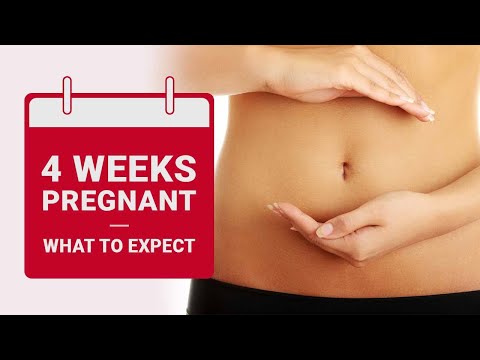 Whatever name you choose, you'll probably think it's even more perfect once you get to know (and fall in love with) your future little bundle of joy. At 21 weeks pregnant, you're not just choosing a name, you're hard at work getting your home ready too. Of course, things like baby bouncers and changing table pads can be tough to choose, but try not to stress about it at week 21 of pregnancy. Trust us, baby won't care if you pick out a Pack 'n Play that clashes with the area rug!
22 Weeks Pregnant
It's getting crowded in there! Now that you're 22 weeks pregnant, your rapidly growing baby is invading your space—to say the least. That's why it might be tough to catch your breath and why your back might be killing you. Hey, as baby grows, they may be expanding your belly so much (so fast) at week 22 of pregnancy that you might start to get some stretch marks (sorry)—and you might even have a newfound "outie" belly button! While you might not love all these side effects, you'll probably want to capture your pregnant belly in some professional photos.
Twenty-two weeks is a good time to start planning for a maternity portrait session. You'll want to aim for a third trimester sesh to capture that big, beautiful belly, but it shouldn't be so late that you risk going into labor before your appointment.
23 Weeks Pregnant
At 23 weeks pregnant, baby is getting ready for their big debut by listening in on what's going on in the outside world. We know you're getting ready too. Just remember: While having the nursery painted and stocked with diapers is important, there are some less fun to-dos you should have on your radar—namely, financials. Week 23 of pregnancy is a good time to call your health insurance company to see how you're currently covered and decide what adjustments you'll need to make for baby. Consider writing a will if you don't have one, or updating your current one. And how's baby's savings account going? If you're like, "what savings account?" now is a good time to start one. Even making small deposits will help once you factor in the time value of money—the earlier you start saving, the faster your money will compound.
One study found that kids who have their own savings account are more likely to go to college, and another one estimated the average cost of raising a baby until age 18 to be over $226,000. Whoa!
24 Weeks Pregnant
Consider this a preview of motherhood: Baby is doing just fine—and you're, well, kind of a mess. Your week 24 baby is working on being ready to survive (and thrive!) in the outside world. You, on the other hand, are probably experiencing some of the late-pregnancy discomforts at 24 weeks pregnant—leg cramps, backaches and swollen feet. Hang in there, mama-to-be!
25 Weeks Pregnant
You're 25 weeks pregnant, and it's probably dawned on you that soon you'll actually have to deliver this baby. That might be a little scary, but it's also exciting! What's cool is that most hospitals will let you pre-register for delivery, which means you can fill out your admissions paperwork early so you don't have to stand around filling out a bunch of forms while in the throes of labor.
26 Weeks Pregnant
You haven't met baby yet, but they're taking over your life! They're interfering with your sleep, messing with your memory and even giving you a stress headache or two at 26 weeks pregnant. (They'll do all those things after birth too!) When they say moms-to-be have 40 weeks to get ready for baby, they don't just mean growing the baby and buying a car seat and bouncer. You also need to mentally prepare for a newborn to become the center of your attention. And already, at week 26 of pregnancy, baby is giving you some practice in that department.
27 Weeks Pregnant
Raise your sparkling water glass and say goodbye to the second trimester! Next week you'll officially enter your third trimester.
ADVERTISEMENT
Third Trimester Weeks
Headin' down the home stretch! As you prepare for delivery in the late weeks of pregnancy, you'll want to ready your body, brain, and home for a newborn. See more pregnancy week-by- week pictures and know when to head to the hospital to meet baby!
28 Weeks Pregnant
Welcome to the third trimester! Moms-to-be who are 28 weeks pregnant and beyond are known for their lack of sleep.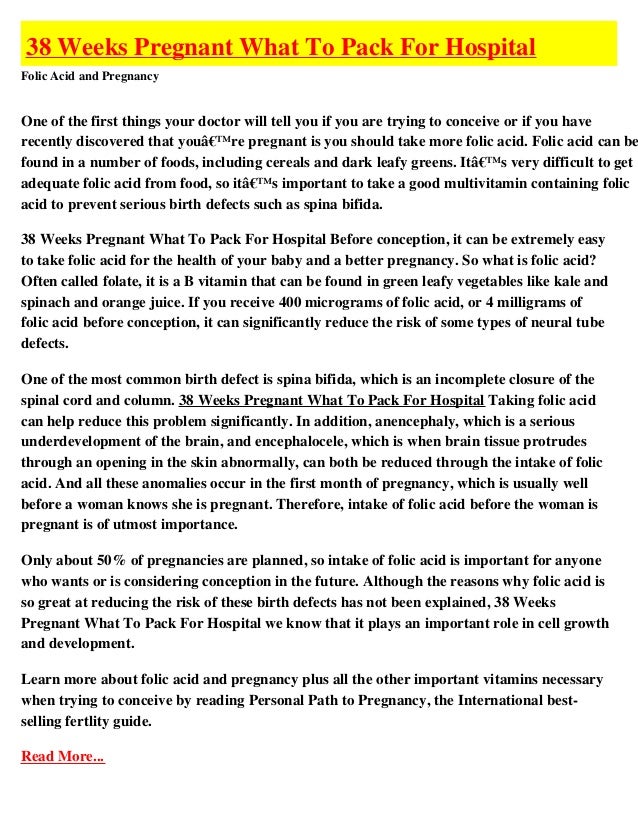 If you find yourself up in the middle of the night, do something relaxing. This is not the time to vacuum the house from top to bottom—even though you might feel the urge to do that at some point. (It's called nesting. You've probably heard of it.) Instead, read a book, drink chamomile tea or listen to soothing music. Then get back to bed and try to get some rest!
29 Weeks Pregnant
Hey you! You're probably getting a preview of baby's personality by feeling them move. By those playful kicks and jabs, you may realize you've got a gentle dancer or an active ninja! Week 29 of pregnancy is a good time to start finalizing details, like stocking the nursery with baby care essentials, taking an in-person (if your hospital allows it) or virtual tour of your hospital's labor and delivery ward, selecting a pediatrician and checking out a few potential daycares. (Depending on where you live, you may encounter a long wait list!) You'll also want to start packing a bag with the things you know you'll want with you at the hospital for baby's birth.
Leave it by the door, so you can add items you think of along the way—and so you can grab it at a moment's notice.
30 Weeks Pregnant
Starting to feel like a walking belly? Your 30 weeks pregnant belly is doing more than just making it tough to find a comfortable sleeping position—it's made itself a conversation piece. Everywhere you go, someone seems to have a comment about how you look, which isn't always so fun. And no doubt you've encountered one or two people who don't think before they speak and say something embarrassing or hurtful (what's up with that?). Try not to take those comments seriously, but know which ones should be taken to heart—like when someone tells you you're glowing, believe them. You are!!
31 Weeks Pregnant
Can you believe all five of baby's senses are fully developed at 31 weeks pregnant? Baby is also getting smarter! In the meantime, you might actually feel a little… dumb. You're not! It's just that many moms-to-be find themselves acting absentmindedly during the third trimester.
Some say that "pregnancy brain" isn't a real thing, but can you honestly think of another time in your life when you've had as much on your mind as now? We're guessing no. That right there is enough of a reason to be so forgetful at week 31 of pregnancy.
32 Weeks Pregnant
Ready or not?! At 32 weeks pregnant, baby's birth still seems far into the future, but you and baby are getting ready in a lot of ways… just in case there's an early arrival. You're probably dealing with some end-of-pregnancy to-dos, like telling your health insurance there'll be a new arrival soon, and figuring out how the heck to install an infant car seat. Your 32-week fetus has probably turned into the head-down position (or will turn soon), so they're poised for the trip down the birth canal. Don't worry: You still have a little more time to mentally prepare for that!
33 Weeks Pregnant
We'd tell you to take a deep breath and relax, but it's probably tough to do either of those at 33 weeks pregnant.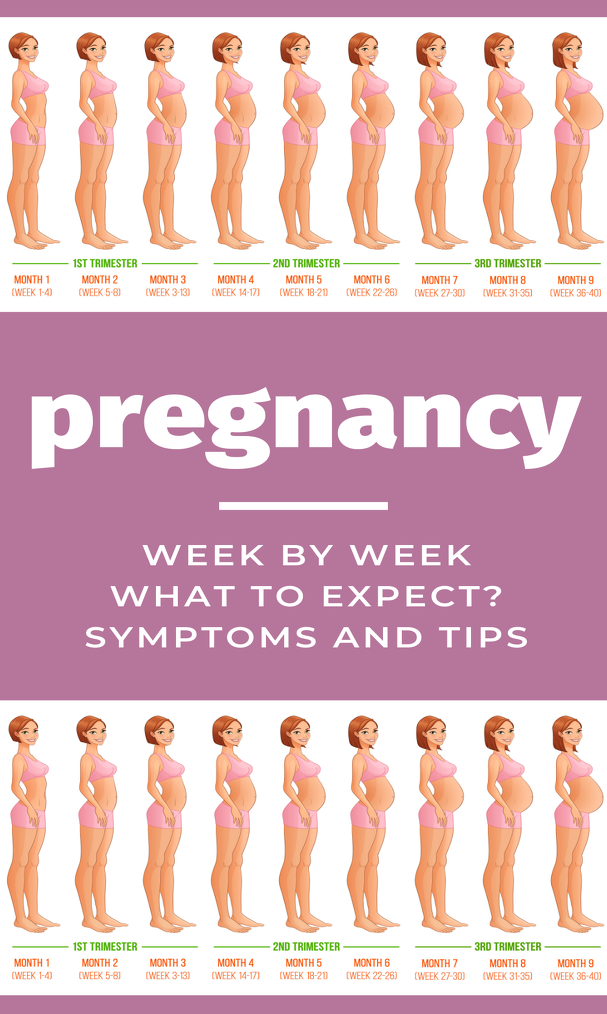 In fact, it's probably hard to get comfortable at all, since you might be feeling overheated on top of your other symptoms too. But you're probably getting super excited to meet baby, and we can't blame you. Week 33 of pregnancy is a good time to start packing your hospital bag. You might also want to read up on postpartum care and stock your medicine cabinet with some essential new mom care supplies. (The hospital will have plenty as well, so no need to worry if you overlook something.) Sure, you might not see baby for another month or so, but if you have an early surprise arrival, at least you won't have to think about which shirt to pack or whether or not you have hemorrhoid cream at home. (About that…sorry.)
ADVERTISEMENT
34 Weeks Pregnant
Watch what you say! Your curious baby can hear your voice and is listening in on your conversations at 34 weeks pregnant. In fact, baby might enjoy a lullaby or two—so go ahead and sing to them. Some experts say that, after birth, babies can recognize songs mom sang while pregnant; they may even be more easily soothed by those familiar tunes once they're "on the outside.
" And no, baby won't care if you're singing a bit off-key.
35 Weeks Pregnant
Ready as you'll ever be! At 35 weeks, some moms-to-be feel like they have a ton of stuff left to do before baby's arrival. Others can barely wait for baby to make their debut. Either way, try not to stress; baby will show up when they're ready and won't care if you haven't checked every little detail off your list. As long as you've got a safe place for baby to sleep, some diapers and an infant car seat for the ride home, you've already got a bunch of baby's basic needs taken care of.
36 Weeks Pregnant
It's month nine already? Time is flying! Since baby really could decide to arrive any day now, try to put in your final prep work at 36 weeks pregnant. For example, if you took a childbirth class a few months ago, reread the materials you were given and practice the breathing techniques you learned with your partner. Go over your plan for getting to the hospital and all the what-ifs. Update your boss and colleagues on the status of all your work projects so they know where to take over if you're suddenly out of the office.
Week 36 of pregnancy is also a good time to enjoy a date with your partner.
37 Weeks Pregnant
Time for some good clean fun? Around week 37 of pregnancy, many moms-to-be find themselves organizing cupboards and scrubbing floors. That's the phenomenon people lovingly refer to as "nesting." It may be instinctual—your body senses baby will be here really soon. After all, you're 37 weeks pregnant, which is considered "early term," meaning baby is almost ready. Nesting can also be your brain's way of trying to make sure you're prepared for, well, as much as you can be prepared for. Having a baby-friendly pad definitely gives you an edge on this whole new parent thing. At least that's one thing you can control!
38 Weeks Pregnant
Yow! If you feel a lightning bolt-like sensation running up and down your legs (and in your vagina!), don't freak out. At 38 weeks pregnant, baby is probably sitting pretty low in your pelvis, which means they're bumping into all kinds of nerves down there—including some super-sensitive ones you might not know you had.
While you're dealing with that new discomfort, be on the lookout for signs of labor at week 38 of pregnancy, including contractions that come on stronger and at more regular intervals, and, of course, the " bloody show." The big event could happen any day now—or it might not be for a few weeks. Until then, try to chill.
39 Weeks Pregnant
Yay! Baby has finally reached full term! You're probably feeling like you want to get this baby OUT. We're not sure, but the impatience and discomfort moms-to-be feel around 39 weeks pregnant (and beyond!) might be nature's way of getting you mentally prepared for delivery. Remember how freaked out you used to be about childbirth? Now, at week 39 of pregnancy, you don't care what it takes, you just don't want to be pregnant anymore!
40 Weeks Pregnant
Happy due date! Since 40 weeks pregnant is baby's official deadline, you've already made up the bassinet, installed baby's car seat, packed your hospital bag and set it by the door.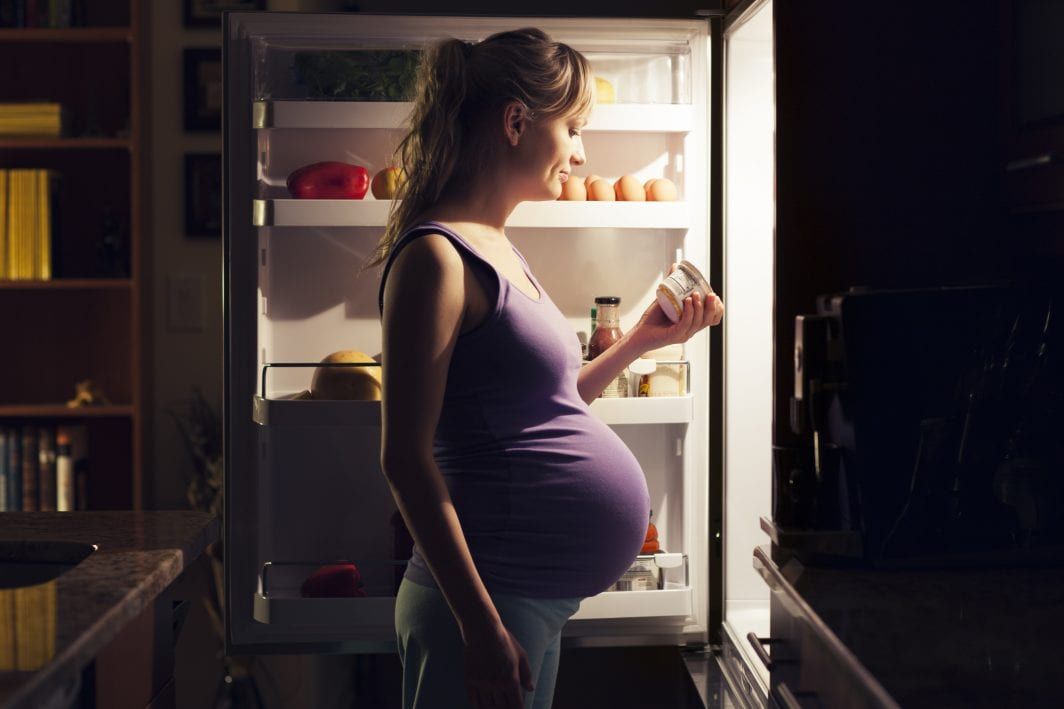 Now, take care of some easy last-minute things, like making sure your cell phone is fully charged before you go to bed.
41 Weeks Pregnant
Bet you never envisioned being 41 weeks pregnant. But here you are! Because of baby's extra time in the womb, they'll likely be heavier and more alert at birth than a baby born earlier would be. At week 41 of pregnancy, the anticipation might feel like it's killing you, but rest assured that plenty of moms-to-be go past their due date and everything turns out just fine. You might actually be thankful to have had this extra time before dirty diapers and newborn feedings rule your world. Due to 41 weeks pregnancy risks, your doctor will want to monitor baby extra closely. A 41 weeks pregnant ultrasound, a non stress test and a biophysical profile will be given to ensure baby is still moving and breathing well, has plenty of aminotic fluid, and a healthy heart rate. Pay close attention to fetal movement, doing daily kick counts. If you notice a decrease in the way baby moves, call your heathcare provider immediately.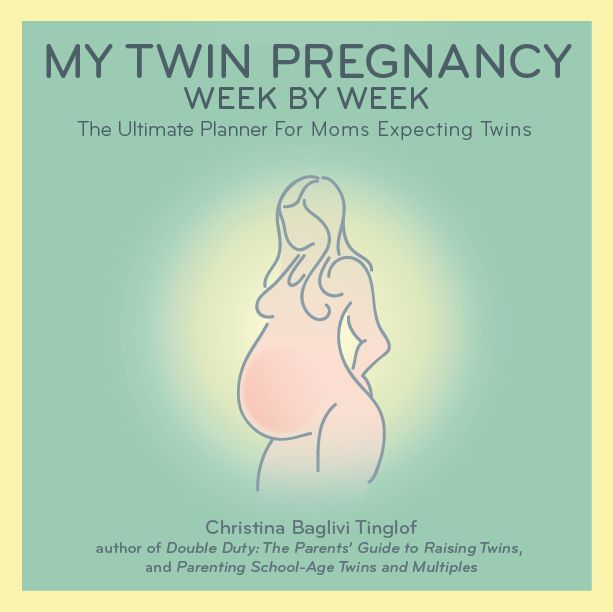 42 Weeks Pregnant
Welcome to a "post-term" pregnancy. If you're reading this, you're one of the rare moms-to-be who makes it to 42 weeks pregnant. Don't let all those people asking you where baby is and why you haven't been induced make you feel like something's wrong. Every mom-to-be and baby is different, and your due date is just an estimate—and sometimes due dates are miscalculated too! So there's absolutely nothing wrong with making it to week 42 of pregnancy. Just keep following your doctors orders and paying close attention to fetal movement. If you notice a decrease in the way baby moves, call your heathcare provider immediately. And while you might feel like you're going a little crazy with anxiety, remember: 98 percent of babies emerge by the end of week 42 (if your pregnancy dating is accurate!). So you'll get to meet baby really soon—we promise!
ADVERTISEMENT
Baby Development, Symptoms and Tips
Key Takeaways at 4 Weeks Pregnant
You probably don't know you're pregnant yet. Of course, if you're the test-every-day type, then maybe you do! Some home pregnancy tests can detect human chorionic gonadotropin (hCG) in your urine before a missed period.
Baby isn't technically even an embryo quite yet; rather, they're a blastocyst, a teeny-tiny, nearly invisible clump of cells burrowed in the uterus.
You probably don't have pregnancy symptoms yet, but they may kick into high gear in the next week or so as hCG rapidly increases in your body.
If you got a positive pregnancy test, it's time to find yourself an ob-gyn or midwife and make that all-important first appointment. You'll have to be patient, some practices won't schedule you to come in for another two to four weeks.
If you know you're 4 weeks pregnant, you found out the news earlier than a lot of women do (because you took a test as soon as you missed your period, or even a few days before, instead of waiting a bit). Your first call at week 4 of pregnancy should be to your doctor to schedule your first prenatal visit, where they'll confirm your pregnancy with a urine or blood test.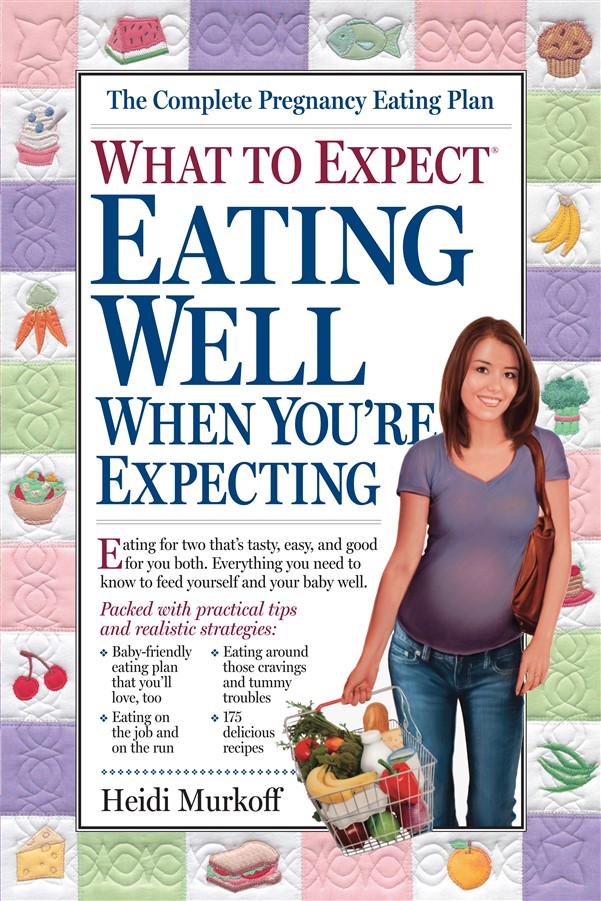 For updates on what's happening with you and baby throughout your pregnancy, sign up for The Bump pregnancy week-by-week newsletter emails.
Baby at Week 4
During week 4 of pregnancy, the ball of cells is splitting into the embryo (your future child) and placenta. Baby's neural tube, the building block of the spine, brain and backbone, is already formed. The amniotic sac and fluid are forming into protective cushioning for baby.
How big is baby at 4 weeks?
At 4 weeks pregnant, baby is smaller than a poppy seed—practically microscopic. Baby is now known as a blastocyst, a teeny ball of cells, and is busy settling into their new home (your uterus), prepping for all the crucial development that will happen over the next six weeks.
Is there a heartbeat at 4 weeks pregnant?
At 4 weeks pregnant, your little blastocyst doesn't have a heartbeat quite yet. A blood vessel has begun to form, which will become the heart and circulatory system in the next several weeks.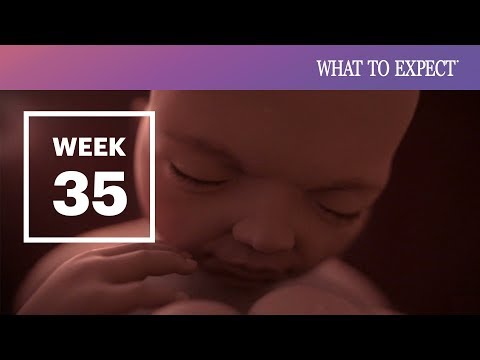 The heart will continue to develop until the 10th week but will begin to beat in the 5th or 6th week.
4 week ultrasound
A 4 weeks pregnant ultrasound would essentially look like a tiny dot, called the gestational sac. Chances are, though, you won't have an ultrasound at 4 weeks. When you call the OB to tell them you're 4 weeks pregnant, they might share congratulations and then have you make your first prenatal appointment for about a month from now.
We know it seems like an eternity to wait. But if you have a clean bill of health and no risk of pregnancy complications, there simply isn't a need to be seen by a doctor just yet. There will be much more for the OB to see (including a heartbeat!) around week 8 or 9. In the meantime, eat well, drink lots of water, avoid unhealthy habits like drinking and smoking and try to relax.
3D Views: My Baby, My Body
See their progress for yourself with our 3D interactive tool.
See My Baby in 3D
See My Body in 3D
Pregnancy Symptoms at Week 4
The same pregnancy hormones that gave you that positive pregnancy test can also cause some of the more typical 4-week pregnancy symptoms.
These hormone levels increase pretty quickly, so while it's normal to be 4 weeks pregnant with no symptoms, brace yourself: nausea and vomiting may be in your near future. Here's a bit of what to expect at 4 weeks pregnant:
Bloating
You may be a little puffed up thanks to the pregnancy hormone progesterone. Break out the comfy pants!
Mild cramping
At 4 weeks pregnant, cramping might worry you, but it actually may be a sign that baby has properly implanted in the lining of your uterus. However, any severe cramping or pain at 4 weeks pregnant is something you should definitely tell your doctor about right away, since they'll want to examine you to rule out any problems.
Spotting
Light bleeding can also occur during week 4 as a result of implantation. Don't worry—this is totally normal too. But the same advice goes: If it's a lot of blood, like a period or heavier, lasts for more than a couple days, or if you're concerned in any way, see the doctor.
Mood swings
It's not your imagination. Your mood is going haywire mostly because of your fluctuating hormones. (But maybe also because of stress and because your mind is racing.) Pregnancy mood swings are most drastic during the first 12 weeks. After that, the hormones will level out a bit, making you less likely to cry at every life insurance commercial you see.
Morning sickness
Experts say that about 50 to 90 percent of pregnant women get some form of morning sickness (aka nausea and sometimes vomiting too). So even if you haven't had an upset stomach yet, you probably will at some point. Morning sickness is usually at its worst around nine weeks and then slowly gets better, typically disappearing completely in the second trimester.
Fatigue
One of the most common 4 weeks pregnant symptoms is total exhaustion, as your body is working hard to grow that teeny ball of cells into an embryo.
Sore breasts
Yowch! Your breasts are swollen and tender because of those surging hormones telling your body, "There's a baby coming.
Better start prepping those milk ducts!"
Is it normal to be really tired at 4 weeks pregnant?
It's totally normal to be completely worn out and feel like you need a nap after tying your shoes at 4 weeks pregnant. Fatigue is one of the main symptoms of early pregnancy, and it's no wonder—you're growing a brand new person inside your body! Get in the habit of going to bed early and napping when you can.
Your Pregnant Belly at 4 Weeks
A 4 weeks pregnant belly might be a little bloated, but you almost certainly don't look pregnant yet. Still, you need to start acting like a mom-to-be—and that means giving TLC to yourself and your tiny baby-to-be.
Baby is already undergoing important development at week 4 of pregnancy, so start taking a prenatal vitamin if you're not already. Look for one with at least 400 micrograms of folic acid and remember to take it daily. We know you've got a lot on your mind, but since folic acid is proven to help prevent birth defects, this is super-important!
As your skinny jeans get more difficult to button, don't shy away from looser clothing styles.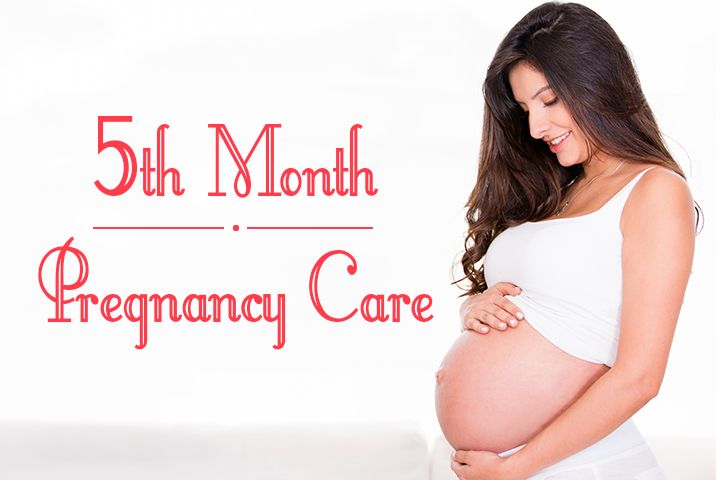 Think: stretchy pants, leggings, drapey shirts and waterfall cardigans. There are a ton of loose-fitting clothing options that will help you look stylish and stay comfy.
"Your mind may be spinning with a lot of what if's: What if I am a high-risk pregnancy? What if I have a lot of nausea and vomiting and can't drink or eat? What if I am bleeding? What if this pregnancy does not carry to term? Welcome to pregnancy which is just the beginning of 'what if's' as a parent… What I recommend to my patients is to be kind to yourself, be in the present and recognize that at this moment in time, you have a positive pregnancy test—get ready for an adventure! Who you choose to involve this early is up to you. I recommend that whoever you share this news with is a confidant you can trust to get you through the highs and lows in life." - Christine Greves, MD, an ob-gyn at the Winnie Palmer Hospital for Women & Babies in Orlando, Florida.
Tips for 4 Weeks Pregnant
Below, words of wisdom to help you take on this early stage of pregnancy.
Get around a queasy tummy
Around 4 weeks pregnant, you may be just starting to feel nauseous and experience aversions to certain foods, smells and textures. If that's the case, start eating a snack first thing in the morning and consider asking your partner to prepare food for you so you don't feel sick before it's even time to eat.
Switch when you take your vitamin
Continuing to take your prenatal is important, particularly if you're having trouble consistently eating well because of nausea. Unfortunately, some people find that taking their prenatal vitamin in the morning or during the day can send an already queasy tummy over the edge. If your prenatal is making your morning sickness (or all day sickness) worse, try taking it with a small snack before bed, or split your dose so you take half in the morning and half at night.
Get your vitamin D
Both you and baby need vitamin D to support calcium absorption and help build (or maintain!) healthy teeth and bones.
Try getting at least 15 minutes of sun everyday to start, then look to your diet. Fortified milk products, eggs, sardines and salmon are all excellent sources of vitamin D. Fortified breakfast cereal can also be a good source (especially when you eat it with milk).
Sneak healthy foods into yummy snacks
Still having trouble stomaching the wholesome foods you need for a healthy pregnancy and baby? Hide 'em! Try sneaking dark, leafy greens into fruit smoothie with blueberries, mango and banana. Ground or finely chopped meat can be hidden in saucy dishes. Tofu can be blended into a multitude of recipes. Get creative with incorporating healthy ingredients in sneaky ways, and you just might be able to get the nutrients you need without even noticing.
ADVERTISEMENT
Pregnancy Checklist at 4 Weeks Pregnant
Reminders for the week:
Study plan during pregnancy
What tests should be done when you are expecting a baby? Ultrasound, screenings, tests and other studies - hand over on time.
Any future mother wants her baby to be born on time and be healthy. Previously, one had to rely only on the wisdom of nature and anxiously await the birth of a child. But now, almost all the changes that occur with the baby in the womb can be tracked with the help of mandatory tests and studies that are prescribed in the antenatal clinic.
Why is this necessary?
The right way
How to eat properly for a future mother, what myths about pregnancy should not be believed, and how to quickly get ready for the maternity hospital, experts say.
Getting up early and taking tests on an empty stomach, sitting in queues, ultrasounds, examinations and measurements seem to many women to be useless procedures that take too much time and effort. If the state of health is normal, some expectant mothers try to avoid even planned studies . But all the data that is collected during pregnancy is needed by the doctor for only one purpose - so that your pregnancy goes well and you give birth to a healthy baby.
Including without genetic anomalies. Take your trips to the antenatal clinic not as a severe necessity, but as a manifestation of your concern for the unborn baby, which begins even before his birth. After all, many hidden problems with your or his health can only be detected by the results of the tests.
First trimester
The first visit to the antenatal clinic takes place at 7-8 weeks of pregnancy. It is around this time that most expectant mothers find out that they are pregnant. The obstetrician-gynecologist will measure the weight, height, pressure and size of the pelvis. You can also consult with your doctor about taking vitamin and mineral supplements. But you will leave the antenatal clinic for a reason, but with a whole bunch of referrals for analyzes and consultations of specialists. In two weeks you will have to submit: - Urinalysis . The morning portion of urine is collected on an empty stomach.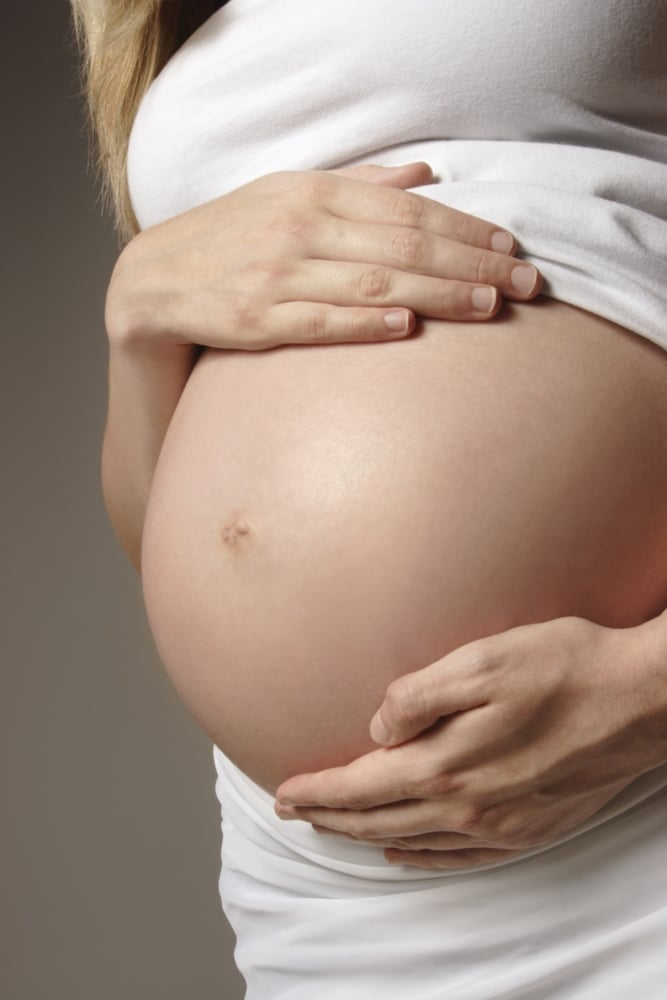 Based on the results of this analysis, the work of the kidneys and the bacterial "population" of the bladder are evaluated. - Vaginal swab for microscopic examination. It will show if there are inflammatory processes in the genitals, obvious and latent infections. - Complete blood count . Rented in the morning and on an empty stomach. It shows the composition of the blood and allows you to track its change in dynamics. For example, such an important factor as the level of hemoglobin in the blood. This substance is the only transporter of oxygen in the blood, and the oxygen supply of the fetus depends on its quantity. - Analysis for blood group and Rh factor . Even if these indicators are tattooed on your forearm, the doctor in charge of your pregnancy is obliged to check them. Moreover, if your Rh factor is negative, the father of the unborn child will also be sent for analysis to find out if you will have a Rh conflict (Rh factor incompatibility). - Blood test for HIV, hepatitis B and C and syphilis .
Even if you are completely confident in yourself and your partner, you should consider the need to check up again as an additional guarantee that everything is in order with you. - Blood test for TORCH infection . These include toxoplasma, mycoplasma, cytomegalovirus and herpes virus. They can stay in a woman's body for years and not cause her any inconvenience, but lead to malformations in the unborn child. If the analysis is positive, the doctor selects a special treatment for the woman. - Blood test for sugar . Pregnancy creates an increased load on all organs of a woman. Including the pancreas. This analysis allows you to determine how effectively it works and foresee all the risks associated with the risk of developing diabetes during pregnancy. - Blood test for clotting , or coagulogram. This study allows you to determine how blood coagulates - whether there is a tendency to clot or bleeding. During the same two weeks, it is necessary to visit a general practitioner, endocrinologist, ophthalmologist and otolaryngologist and make an electrocardiogram.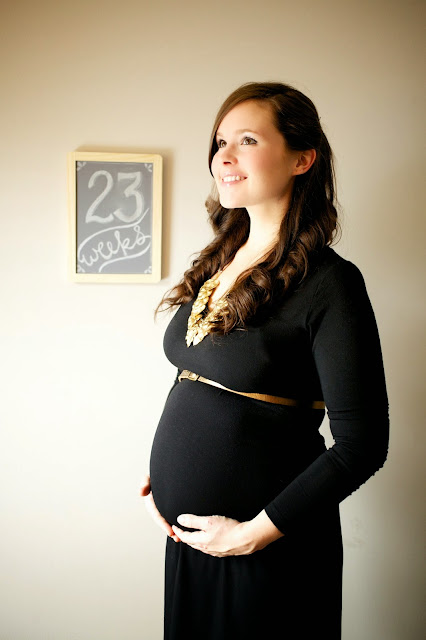 The second visit to the doctor is expected in 10 weeks . You again take a urine test and prepare for the fact that before each visit to the doctor, until the very birth, you will begin to come with a characteristic jar. At this meeting, the doctor will look at the results of your tests and the appointments of other specialists and draw a conclusion about your state of health. On term 12 weeks you must complete the so-called first screening . It consists of a blood test that detects deviations in the development of the child, and an ultrasound examination (ultrasound), which, according to certain parameters, shows the degree of risk of genetic abnormalities in the baby, for example, Down syndrome.
Second trimester
From week 16 the doctor can clearly hear the fetal heartbeat with an obstetric stethoscope. At this time, the height of the position of the fundus of the uterus and the volume of the abdomen will be measured to determine whether the development of the child is proceeding correctly.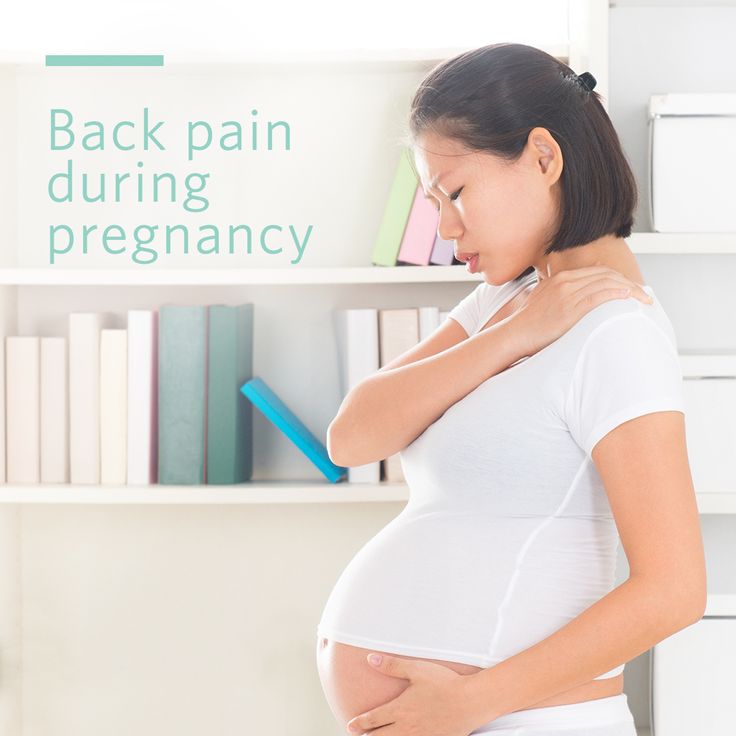 Now these parameters will be measured at each visit. AT 18 weeks undergoes the second screening , which reveals the risks of chromosomal abnormalities and congenital malformations of the fetus by examining the level of certain blood proteins: alpha-fetoprotein and human chorionic gonadotropin. This study is possible only for a month - from 16 to 20 weeks. In other periods, the level of these proteins is not informative. In addition, at the 18th week, blood test for sugar is given - the work of the pancreas is checked again. The next visit to the doctor is only in a month - at 22 weeks pregnant. In addition to the traditional examination, a mandatory ultrasound is waiting for you, which will show how the baby's organs, the placenta, and how much amniotic fluid is contained in the uterus. At this time, it is already possible to determine the sex of the unborn child . In addition to ultrasound, Doppler studies of the blood flow, uterus, placenta and umbilical cord are done to find out how well the baby is supplied with oxygen and nutrients.
At 26 weeks , the meeting with the doctor in charge of the pregnancy will not take much time - only an examination awaits you.
Third trimester
By 30 weeks of pregnancy, a detailed blood test, which you did at the very beginning of pregnancy, must be repeated. Its results are necessary to fill out exchange card - the main document of a pregnant woman, without which she can only go to a specialized maternity hospital in case of sudden birth. At the same time, the position of the child in the uterus is determined, and the long-awaited maternity leave is issued. At 33 weeks the doctor conducts the third screening - using ultrasound, it determines the features of the baby's development, reveals some malformations that are visible only in the later stages. The next visit to the doctor is at week 35 . At this time, cardiotocography is performed - a study of the child's heart and its motor activity.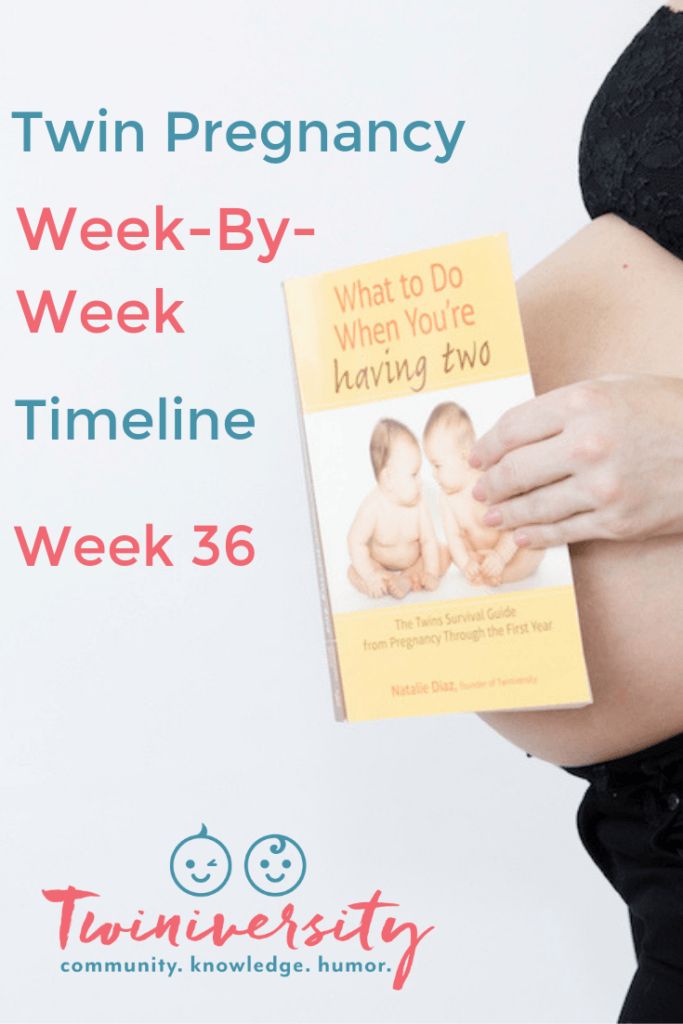 With this method, the doctor can determine how well the baby feels. From Week 37 , which is scheduled only, you will meet with your pregnancy doctor every week. At week 38, , you will additionally take a blood test for syphilis again - you need a fresh one at the maternity hospital. And at 39-40 weeks you will have another ultrasound to determine the position of the baby, the umbilical cord and the condition of the placenta. Throughout the pregnancy, the doctor may prescribe additional tests or send you for a consultation with other specialists - it all depends on the characteristics of the course of the pregnancy.
To leave a comment - you must be an authorized user
15th week of pregnancy, baby weight, photo, pregnancy calendar | Mamovedia
Week 15 falls on the fourth month of pregnancy, time inevitably passes quickly, so enjoy every day and moment of unique emotions, feelings and experiences.
Very soon you will begin to feel your baby's kicks! Oh, you are waiting for incredible sensations and an explosion of emotions, a new perception of life, seething under your heart... But it will be a little later, and now we will find out what awaits you and your baby in the 15th week.
What's going on?
At the 13th week of his life, which is exactly how much the baby will be this week, the child weighs from 50 to 60 g, its height from the head to the coccyx is 9.3 - 10.4 cm . By its size, the baby is already the same as a mango :)
The baby's hair continues to develop. The first fluff of hairs appears on the head, eyebrows are barely visible, eyelashes grow. Since the hair color has already been laid down, now the baby's follicles begin to produce a special pigment that will be responsible for the dark shade of the hair.
The features of the face are becoming more and more like those with which the baby will be born.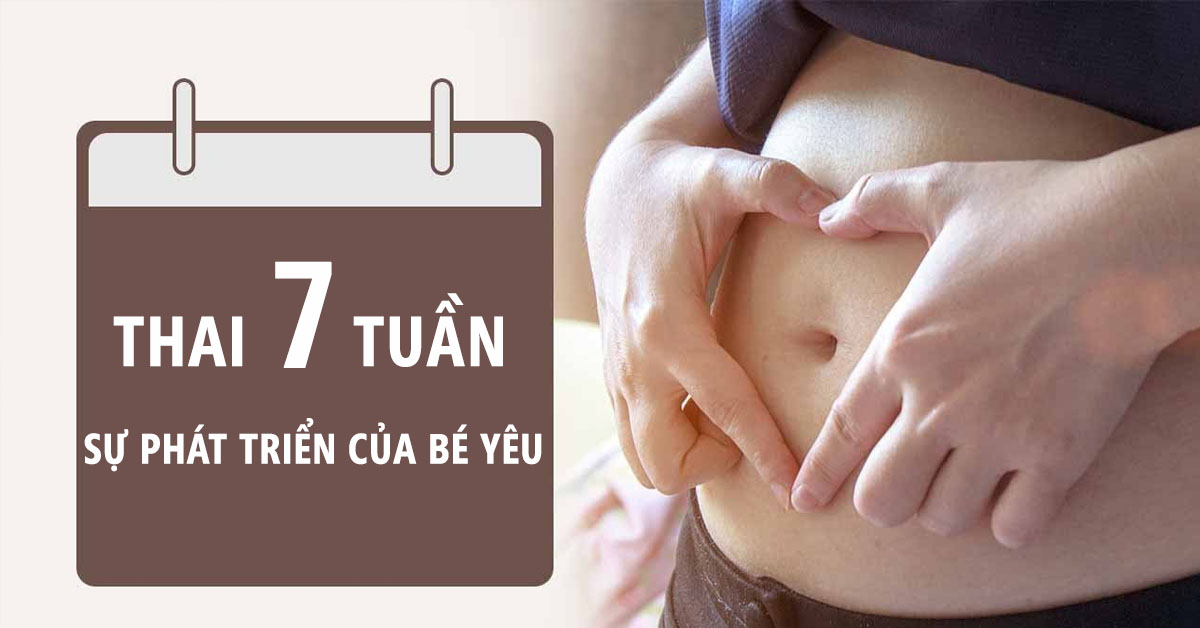 The auricles continue to develop and are already taking on the appearance of a regular ear . The baby's skin remains very thin, its color is still closer to red. Blood vessels are clearly visible through the skin.

The baby loves to move very much, he becomes quite flexible. The skeleton is actively developing, bones are formed . The accumulation of calcium contributes to the strengthening of bones. The baby's legs have already stretched out and become longer than the arms. The child already knows how to compress the fist, as well as bend his arms at the elbows and wrists.
The gallbladder begins to secrete bile, enters the intestines
The first discharge from the intestines that appears after birth is called meconium. It is bile that affects their color - black-green, which sometimes scares inexperienced mothers.
The baby's bladder is already performing its function, and therefore its emptying, in the form of urine, replenishes the amniotic fluid .
However, the main component of amniotic fluid is produced by cells in the amniotic sac. Updates of the fluid in which your baby is located occurs 8-10 times a day. Thus, constant sterility is maintained at the required ratio of minerals, organic substances and water.
It is difficult to overestimate the importance of the fetal bladder and amniotic fluid
This is protection, comfort and development. This is such a small universe for your child, his home and space. The kid happily explores his first habitat, bathes and basks in weightlessness. Due to the fact that amniotic fluid conducts sound well, the baby can already hear your voice, the beating of your heart and the "rumbling" of the stomach . All sounds coming to the baby from the external environment become muffled and have a pleasant sound, the lighting also does not interfere with the baby, since it is not bright. All this contributes to the full development of a healthy baby, and also makes his stay in the mother's tummy one of the most pleasant periods of life, although the memories of this period of life are hidden somewhere deep in our subconscious.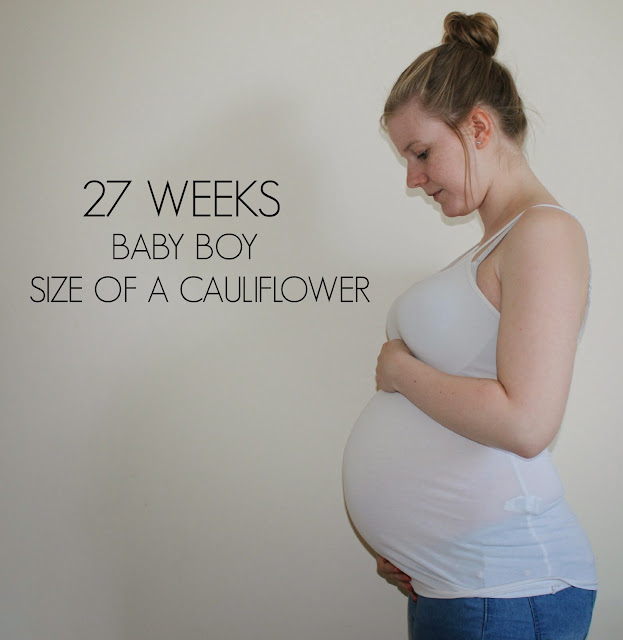 What does it feel like?
The feeling of future motherhood grows stronger with every passing week. Share your emotions with dad. If he will experience moments of joy, anxiety, happiness together with you, will be closer to his child, then the feeling of future fatherhood will also captivate his soul. Shared emotions bring together and strengthen relationships. And what emotions can be stronger than those that rage all 9 months of hope.
At the 15th week of pregnancy, the formation of the placenta is almost completed. Between the baby and the placenta there is a strong inextricable link. The placenta is now the baby's provisional organ . In addition to feeding the baby, delivering oxygen and removing processed products, she begins to supply him with the necessary hormones and proteins. The function of synthesizing steroid hormones (progesterone and estrogen) is jointly performed by the placenta and glands of the baby, thus forming a single hormonal system well-coordinated in its work.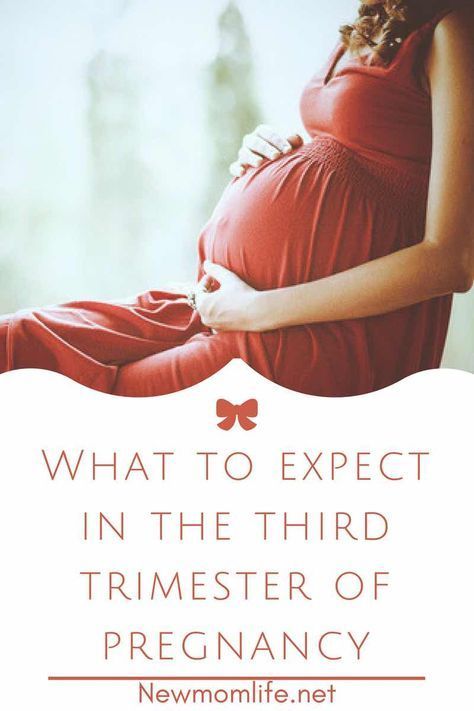 The uterus is constantly growing, its upper edge is already about 7.5 cm below the navel.
A brown line may have appeared in the middle of your abdomen that extends down from the navel. Under the action of hormones, a pigment substance is deposited - melanin, which painted your tummy. The line will disappear after childbirth on its own, just as it appeared.
Your blood volume has increased by almost 20%, which is reflected in the size of your heart - it has also increased . It is possible to reduce the level of hemoglobin due to the "dilution" of the blood. You may experience tinnitus and shortness of breath. Due to the increase in the size of the uterus, the ventilation of the lungs increased by 50%.
Make good use of your free time - good health contributes to planning important decisions right now . From the 27th week, as a rule, the tummy is already rounded enough that it will interfere with you to feel fast, agile and energetic.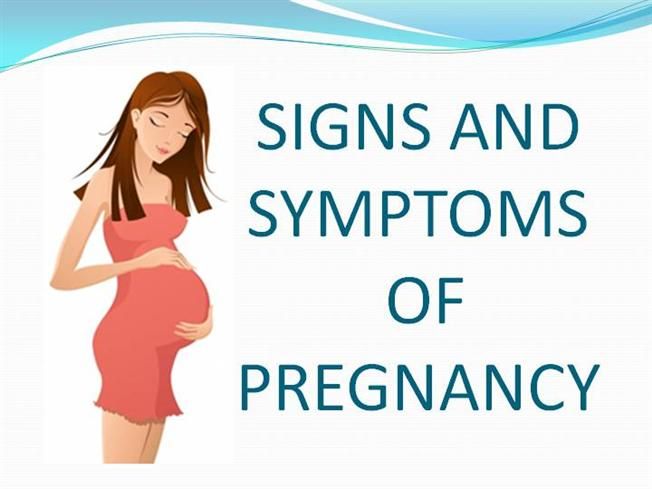 Nutrition of the expectant mother
The recommendations of the previous weeks remain relevant in the nutrition of the expectant mother. At the 15th week, attention should be paid to foods rich in iron, calcium and magnesium . Your body will signal about their insufficiency (see Risk Factors). However, it is better not to wait for the signal, but to act ahead.
Risk factors for mother and child
At the 15th week of pregnancy, the baby enjoys swimming in the amniotic fluid, which already contains the products of his life. Therefore, conducting a study of amniotic fluid can show the condition of the child. This analysis is recommended for women who are at risk of having a child with malformations.
Amnioncentesis (a procedure in which the required amount of amniotic fluid is taken through the wall of the uterus for analysis with a needle) determines the level of AFP protein - alpha-fetoprotein. Exceeding its level indicates a defect of the central nervous system, less than the level indicates the suspicion of the development of Down syndrome .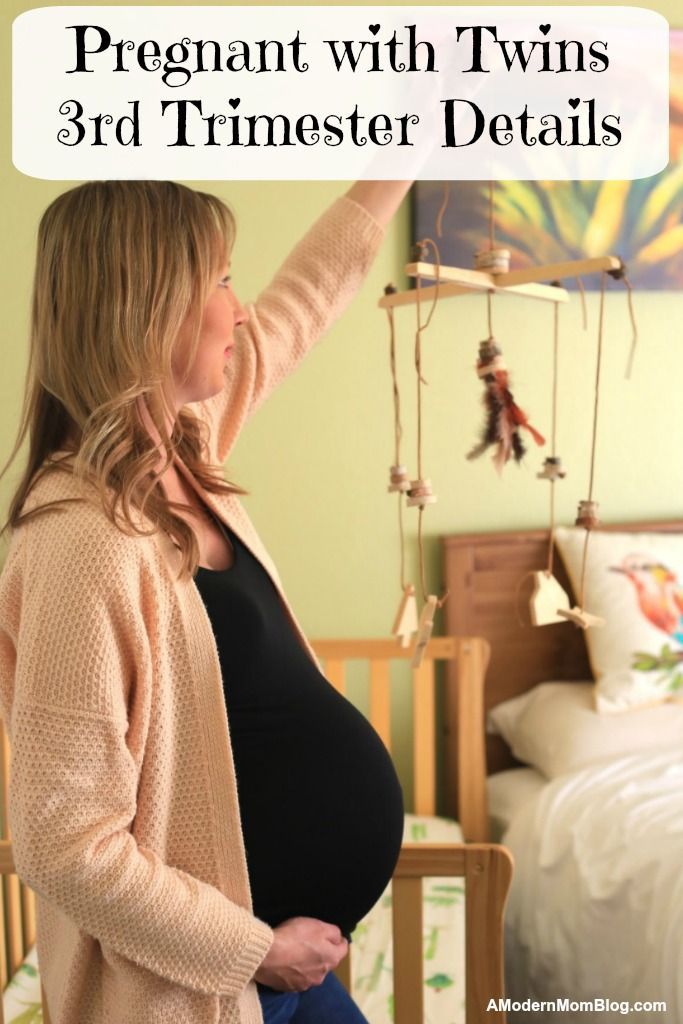 In addition, by analyzing the amniotic fluid, you can find out gender, blood type, the level of proteins, hormones, bilirubin. All these indicators will help the doctor to more accurately diagnose, assess the condition and development of the child with various types of pathology.
Insufficient amounts of elements such as calcium, magnesium and potassium in a woman's body or due to a decrease in blood sugar levels may cause leg cramps
The hormone estrogen affects the increase in mucus and can provoke swelling of the nasal tissues . In this regard, a pregnant woman may feel nasal congestion, itching in the nose, and the like. This position is not harmful to the baby, although it can pester the mother.
Due to the increase in blood volume, which occurs to a greater extent due to the accumulation of plasma, anemia of pregnancy may develop. A low level of hemoglobin can affect your well-being - weakness, dizziness, and can also lead to oxygen starvation of the baby and impaired development.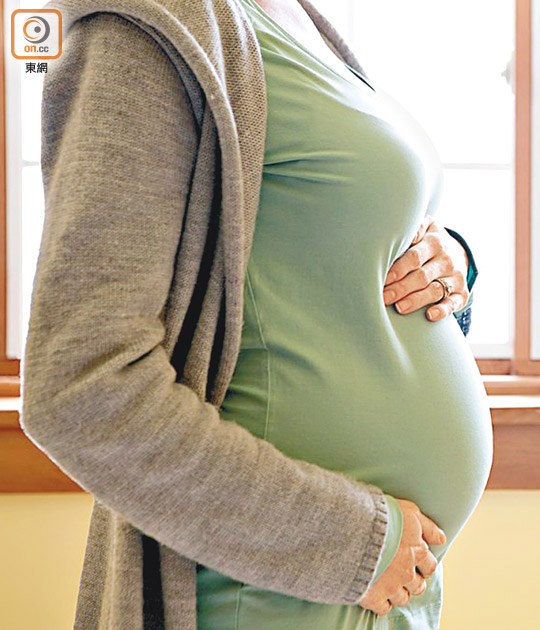 Make sure you get your iron in the form of food or medication. If you feel unwell, consult a doctor and take a blood test to check your hemoglobin level.
Important!
There are no planned analyzes and examinations on the 15th week. Tests may be ordered by the attending physician. See your doctor according to the appointment schedule he gives you. Do not miss an appointment without a good reason and follow all his instructions and recommendations.
Protect your nervous system from unnecessary worries and stress. Do not react to trifles, smile and enjoy every new day!
Communicate with the baby, especially since he already hears your voice and recognizes it among thousands of others, just like your heartbeat
For relaxation, you can listen to classical music, but choose the one that you really like.
Hormones can make you feel a little distracted and forgetful. In order not to be annoyed by this state of affairs, get yourself a notebook or diary .