Hungry all the time pregnant
Pregnant and hungry: Why you may feel hungry all the time
Just had breakfast, and you're already hungry for lunch? You're not alone. It's not uncommon to feel hungry all the time in pregnancy. Here's why – and how you can harness your hunger to have a healthy pregnancy.
Always hungry while pregnant? Here's why
If you feel like you're always hungry during pregnancy, it's for good reason: Your body is working hard to support your baby, and that requires plenty of energy. As well as nourishing your growing baby, your meals are fueling your body's pregnancy changes – which include a much higher blood volume, your growing breasts and uterus, and increased fat stores. No wonder you're famished!
Beginning in the second trimester, most healthy pregnant women need to eat around 300 to 350 more calories per day than before conceiving. In the third trimester, that requirement increases to 450 additional calories every day. Try your best to stick to pregnancy weight gain guidelines, which vary based on your starting weight before pregnancy.
When pregnancy hunger starts and peaks
You can expect pregnancy hunger to both start and peak in the second trimester.
During the first trimester, nausea and vomiting (morning sickness) may keep you from feeling like eating much of anything at all. That's fine: your baby is tiny at this point, and you don't need to eat any extra calories. It's typical to gain about 3 to 5 pounds in the first trimester (and it's okay if you don't gain any weight at all).
After week 14 of pregnancy, or the start of the second trimester, you'll usually begin to feel welcome relief from morning sickness – and your appetite may come roaring back. From here on out, your baby's growing fast and needs nutrients to create bone, muscle, and other tissues.
In the third trimester, pregnancy hunger tends to taper off as your baby crowds your internal organs, including your stomach. You'll still need to eat more calories than you did before pregnancy, which means you'll likely want to eat smaller, more frequent meals to satisfy your nutritional needs.
How to handle increased appetite in pregnancy
Pregnancy hunger is a perfectly normal and healthy response to making a baby. The goal is to satisfy yourself and provide the right amount of nutrients for your developing baby.  
You just don't want an increased appetite during pregnancy to lead to filling up on foods that have little nutritional value or gaining too much weight.
Here are some tips to help manage pregnancy hunger:
Eat often. Have something to eat every three hours or so, which should keep you from getting so hungry you overdo it at any one meal. Try six smaller meals throughout the day instead of three large ones (which may also help tackle any heartburn you're experiencing).
Focus on protein, fiber, and healthy (unsaturated) fat. Include foods that have a mix of all three nutrients in every meal. They'll keep your blood sugar on an even keel and hunger at bay.
Cut back or eliminate nutritionally empty foods. Drinks with added sugar as well as fast foods and highly processed packaged foods (such as cookies, white bread, chips, and soda) add calories without benefitting you or your baby.
Drink enough water. Aim for about eight to twelve 8-ounce cups of water per day. Water aids with digestion and helps nutrients disperse throughout the body, among other benefits
Rule out other causes of hunger. Sometimes you might confuse thirst, stress, or boredom for hunger.
Prioritize sleep as much as possible. Ideally aim for 7 to 9 hours per night. Being very tired can impact your hunger hormones and make you feel ravenous.
Eat slowly and avoid distractions while you eat. Eating quickly while watching TV or scrolling on your phone can make you less likely to notice signals from your brain that you're feeling full.
Satisfying your pregnancy hunger
To ensure that you're getting important nutrients while satisfying your hunger, choose nutrient-dense foods with multiple benefits.
Focus on:
vegetables and fruits, which will ideally make up half your plate at mealtime
whole grains, such as whole grain bread and pasta, oats, quinoa, barley, brown rice, and bulgur
low-fat dairy, including yogurt, milk, and cheese
protein foods, especially beans, legumes, fish, eggs, and lean poultry and meat
Use these tips to pack more nutrition into your meals and snacks:
Use ripe avocado as a spread on sandwiches instead of mayonnaise and on bagels instead of cream cheese.
Dice fruit, like mangos, and have it with yogurt or on top of a green salad.
Cook quinoa and use it as a side dish or hot cereal. You can even add it to muffins and quiches.
Double the veggies called for in any stir-fry recipe to give it extra flavor and bulk with minimal calories.
Replace ground turkey or lentils for beef in tacos and meat sauces.
Give salads crunch by adding roasted chickpeas instead of croutons.
These healthy snack ideas can also help you get the nutrients you need:
Mix 1 cup low-fat Greek yogurt with 1 ounce of nuts (about the amount that fits in your palm).
Combine a handful of walnuts with tart dried cherries for an on-the-go snack.
Spread 2 tablespoons of peanut butter on apple slices.
Top an English muffin with a scrambled egg and spinach.
Eat a fruit and nut bar (check the ingredients and skip those that contain lots of added sugar).
Have 3/4 cup whole grain cereal or oatmeal with low-fat milk.
Blend a smoothie with 1 cup frozen berries, 1/2 cup low-fat yogurt, and 1/2 cup low-fat milk.
Top 1/2 cup low-fat cottage cheese with sliced melon.
Munch on 1/2 cup edamame.
Hard boil an egg and have it with a serving of your favorite fruit.
Have a handful of whole-wheat crackers with 1 ounce of cheddar cheese.
advertisement | page continues below
Why It Happens and How to Manage It
Pregnancy cravings are the stuff of legend. Expectant mamas have reported jonesing for everything from pickles and ice cream to peanut butter on hot dogs.
But it's not just hunger for off-the-wall food combos that can increase during pregnancy. Throughout your 9 months of baby-growing, you may find you're simply hungrier in general — for anything, all the time.
Clearly, your body is working overtime to make a fully formed human, so it's not a bad thing if your appetite prompts you to eat more right now. In fact, it's totally natural!
However, if you feel like a grumbling tummy is driving you to eat for a crowd instead of eating for two — which is not even technically the advice you want to follow — it can be frustrating.
And since it's important to stay within a healthy range of weight gain during pregnancy, you may wonder how to keep cravings under control.
Here's a look at how to handle increased hunger during pregnancy.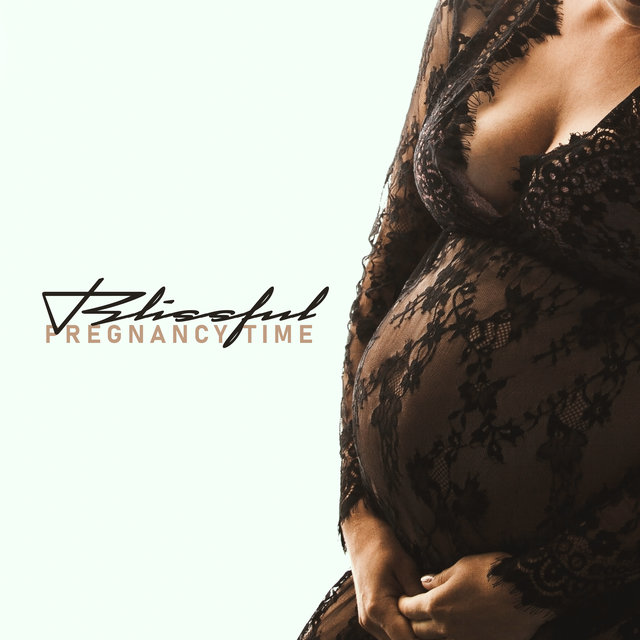 It doesn't take a medical degree to understand that building a tiny human requires a lot of work — and therefore, extra energy from food.
During pregnancy, your body is performing a veritable three-ring circus of activity, increasing your blood volume by as much as 100 (but typically closer to 45) percent, growing your uterus from the size of a pear to the size of a basketball, and knitting together a 6- to 10-pound infant.
Even though you may not be aware of all the amazing functions happening inside you, you're using up extra calories, which naturally increases your hunger.
Changing hormones can also affect your hunger levels. According to research, fluctuations in estrogen and progesterone drive increased appetite, adding to the pregnancy munchies package.
Can increased appetite be an early sign of pregnancy?
Tender breasts, nausea, and (of course) a missed period are all classic signs of early pregnancy. Can you add a hankering for a four-course meal to that list? Possibly.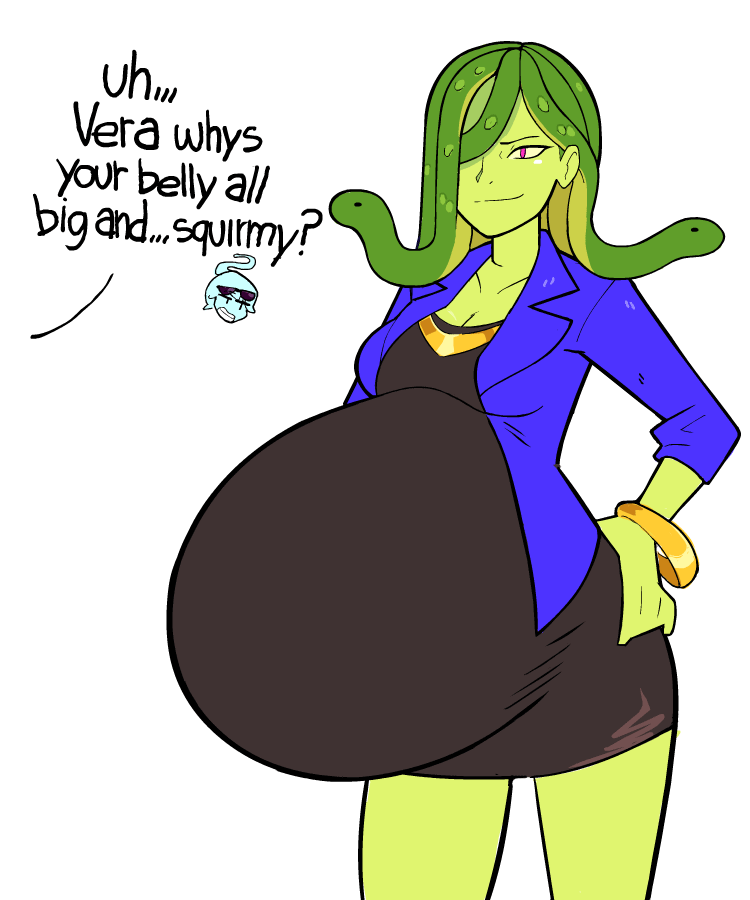 While feeling ravenous may be an early indicator of pregnancy, it's unlikely for this to be your only symptom. In fact, many women find their appetite actually decreases in the first trimester, as morning sickness makes the sight and smell of food unappealing.
It's important to remember, too, that feeing hungry could also be a symptom of PMS. Just like hormone spikes affect your appetite in pregnancy, they can do the same before or during your period.
If morning sickness had you queasy during your first trimester, your appetite may see a major turnaround upon entering your second trimester.
"I've found that this varies greatly from woman to woman, but on average I would say the majority of my clients begin to notice a marked increase in their hunger around the halfway mark or 20 weeks," says dietitian and lactation consultant Meghan McMillan, MS, RDN, CSP, IBCLC, of Mama and Sweet Pea Nutrition. "There are, however, many women who experience it right off the bat.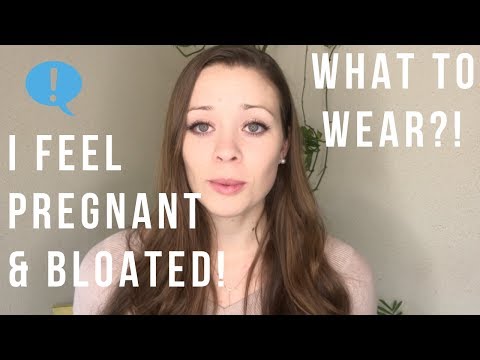 "
Though some expectant moms feel extra hungry right up until delivery, it's not uncommon for increased appetite to drop off at the tail end of pregnancy. As your growing uterus crowds out your organs, including your stomach, eating to fullness can feel uncomfortable.
Plus, third trimester heartburn may put a damper on your interest in food, especially spicy or acidic options.
Based on your circumstances, such as your weight status when you got pregnant and whether you're having a single baby or multiples, your doctor or dietitian can guide you on how many extra calories to take in per trimester.
But — surprise! — for most people, an increase in calorie needs doesn't come until later in pregnancy.
"We often hear the term 'eating for two,' but this is really misleading," says McMillan. "In actuality, the increase in calorie needs is much less than many women think. The guidelines tell us that there are no increased calorie needs during the first trimester.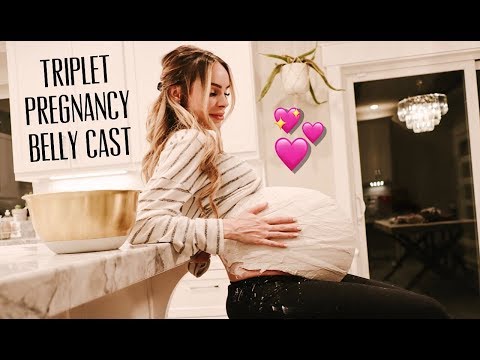 It's not until the second trimester that the energy requirements increase by around 300 calories per day during the second trimester and then increases to around 400 calories per day in the third trimester for a singleton pregnancy. This increase then remains the same through the rest of the pregnancy."
Remember, too, that 300 calories can get used up pretty quickly. Your daily extra allotment isn't carte blanche to load up on unwholesome extras like ice cream and potato chips.
A 300-calorie increase might look like a fruit and yogurt smoothie ora quarter-cup of hummus and a dozen whole wheat pita chips.
Feel like you can't stop snacking? An insatiable hunger can be a serious challenge during pregnancy — but there are ways to keep cravings at bay.
First, focus on planning filling meals. "To help manage their hunger, I encourage [clients] to make meals that are satisfying and filling," says McMillan. "To do this, they should focus on including three key nutrients at each meal: protein, fiber, and healthy fats.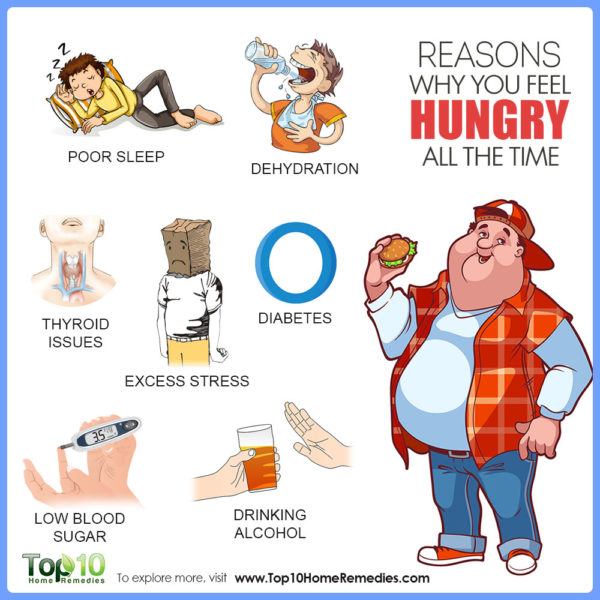 "
Opt for lean protein choices like chicken, turkey, fish, eggs, beans, and soy foods. To boost fiber, include whole grains, fruits, and veggies. And to get more healthy fats, reach for olive oil, avocado, yogurt, and nuts.
It's okay — even smart! — to work in some snacks throughout the day, as long as you're making nourishing choices. "Listen to your body when it comes to snacking," says McMillan. "Many pregnant women do need to incorporate a snack or two into their day."
With snacks, McMillan again emphasizes keeping macronutrients in mind. "I help my clients keep their hunger at bay by encouraging them to include a protein or healthy fat, in addition to a carbohydrate, with every snack. Some examples include an apple with peanut butter, full-fat plain Greek yogurt with blueberries, or tuna salad with whole grain crackers. Not only are they tasty, but they will help keep them feeling fuller for longer."
Finally, don't forget to stay hydrated! Dehydration can show up as hunger, so keep your water bottle handy and sip often.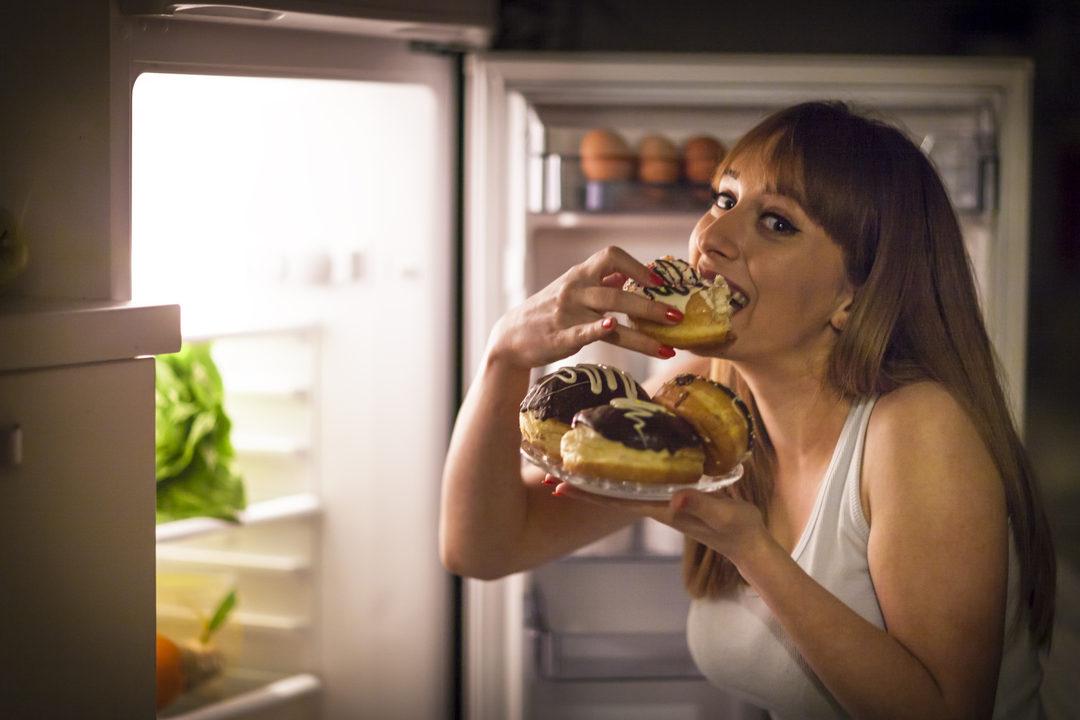 (Bonus: extra fluid can help prevent the dreaded pregnancy constipation.)
Related: Your guide to a healthy diet and good nutrition during pregnancy
As tempting as it may be to reach for empty calories when you're hungry, it's important to use your extra allotment of food wisely while pregnant. Give these healthy suggestions a try.
| Instead of… | Try… |
| --- | --- |
| Soda, energy drinks, sweetened coffee drinks | Sparkling water with a splash of juice |
| Chips, pretzels, and other salty snacks | Popcorn, whole wheat pita chips dipped in guacamole, salty roasted chickpeas |
| Sweetened cereal | Oatmeal, homemade granola |
| Ice cream | Yogurt with fresh berries and honey, chia pudding |
| Cookies and pastries | Dark chocolate, fresh fruit with peanut butter |
| White pasta | Whole wheat or chickpea pasta, grains like quinoa and farro |
| Processed meats like pepperoni and deli meat | Chicken, salmon, tuna (be sure to thoroughly cook fish) |
Your body is performing some pretty monumental tasks over the 9 months of pregnancy.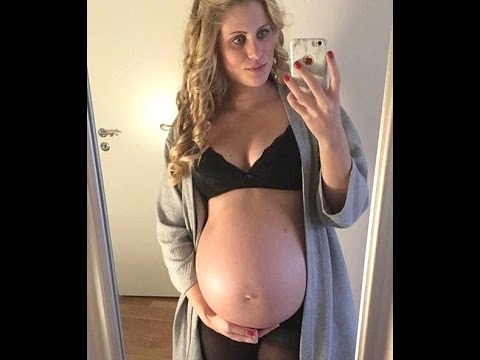 Hunger can serve as a reminder of all it's working to accomplish, as well as a hint that your job is to nourish it well.
Even if a constant appetite feels frustrating, remember that it's not forever. In this relatively brief window of life, staying mindful of your food choices, planning ahead for meals and snacks, and keeping up with your hydration can help you stay satisfied and healthy.
Feeling of hunger | Prima Medica
Periodically appearing feeling of hunger is known to everyone. Girls who are "sitting" on a diet are sometimes afraid of hunger, and people who love delicious food sometimes don't even wait for it to appear.
It is mild, constant, debilitating, haunting, sucking, true and false, occurring before or even after eating. What kind of feeling is this, and do we know everything about it?
Causes of hunger
What are the causes of hunger? Is it just one factor or several? Of course, there are many reasons, and even more than that, it is unlikely that all of them are known.
Surely you can name only a few reasons that provoke hunger.
The true feeling of hunger is caused by the following factors:
peristalsis of an empty stomach, which contributes to the appearance of "rumbling" in the abdomen and is accompanied by irritation of mechanical receptors in the gastric walls;
a decrease in blood glucose levels, at the same time as glucoreceptors located in the brain, digestive system and liver, send signals to the brain about the need for food;
decrease in ambient temperature - it has been experimentally proven that an increase or decrease in heat production in the body affects heat receptors that affect the feeling of hunger. That is, the colder the environment, the more energy we need, and the more we want to eat, and vice versa;
Long-term consumption of a large amount of high-calorie food causes a more frequent feeling of hunger, as the stomach "gets used" to a constant load and continues to "demand" it further.
However, there is also the concept of a false feeling of hunger, when the body does not experience a shortage of energy, but it seems to a person that he wants to eat. This condition has several other causes than the true feeling of hunger.
Hunger symptoms
The feeling of hunger is a natural sensation that can manifest itself in various symptoms.
Hunger during pregnancy
During pregnancy, women experience inexplicable problems with digestion: the appetite becomes either "wolfish" or completely strange - you want not just to eat, but "something like that." And the notorious pickles are not the limit! Many during this period demand strawberries in the middle of winter, ice cream at 3 am, and jam spread on a sausage sandwich.
The reason for all this is considered to be a sharp and almost daily change in the level of hormones in the body, especially in the first trimester. The female body is a very delicate and complex mechanism, which, however, can think through everything to the smallest detail.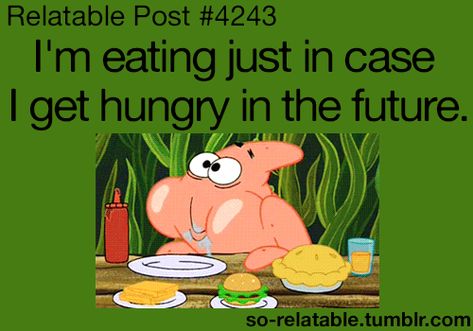 When pregnancy occurs, he understands that now it is necessary to do everything possible to maintain and develop this condition. And so that there are enough nutrients for the growth of the baby under any conditions, the body begins to stock them up. Hence the frequent bouts of hunger during pregnancy. Such accumulation is regulated strictly at the hormonal level.
Sometimes the feeling of hunger during pregnancy indicates a deficiency of a vitamin or element in the diet. Hence the unbridled desire to eat meat in vegetarian women, as well as attempts to gnaw plaster or eat inedible. Such conditions cannot be ignored: consult your doctor, you may need to drink a course of vitamin and mineral supplements, and also review your diet.
Hunger test
Before you start fighting the pathological feeling of hunger, you need to figure out why it occurs. Analyze your lifestyle and diet, listen to your body: perhaps the cause of increased hunger lies on the surface?
If you have psychological problems (eating disorders, problem eating, frequent stress and nervous tension), then you should seek the help of a psychotherapist.
If you are following a diet on the way to a slim body, but at the same time you are constantly tormented by the feeling of hunger, then you have not properly distributed food, or your diet is unbalanced. Seek help from a qualified dietitian.
If you have a normal or even elevated blood glucose concentration, but you still feel constantly hungry, then you may not be producing enough insulin, or your cells are insensitive to it. In such a situation, you should contact an endocrinologist: this condition is observed in diabetes mellitus and metabolic syndrome.
If your feeling of hunger is aimed at any specific product, that is, you want not just to eat, but to eat something specific, then you need to be examined for a lack of vitamins, minerals, amino acids or other necessary elements in your body.
If you have an increased constant feeling of hunger, although you eat "for two" and do not gain weight, you may have intestinal parasites. They absorb all the nutrients that you eat with food, and constantly require supplementation. Donate feces for helminth eggs and consult a parasitologist.
With hyperthyroidism and violations of the monthly cycle, the hormonal level in the body fails, which leads to an increase in appetite and a constant feeling of hunger. Tip: contact an endocrinologist, or a gynecologist-endocrinologist, he will prescribe all the necessary examinations.
If you have hyperacidity of the gastric juice or a lack of enzymatic activity of the stomach, consult a gastroenterologist or general practitioner for further investigations.
Take blood tests for biochemistry, blood sugar and hemoglobin levels. Remember that only a competent adequate specialist will help you to accurately establish the diagnosis.
Hunger treatment
Hunger is a vital feeling that we do not need to treat. Hunger tells us that we need to refuel our body with beneficial nutrients to enable it to function normally. If you stubbornly ignore or "kill" the feeling of hunger in yourself, then sooner or later irreversible changes may occur both in the digestive organs, and in metabolism and in the brain centers.
Correcting such a pathology will be very, very difficult.
All nutritionists unanimously advise to approach diets wisely, without bringing the body to exhaustion. You should respect the needs of your body and understand them.
How can you influence the pathological feeling of hunger?
Take tests for the concentration of trace elements in the blood, in particular, chromium, calcium and zinc, and then, if necessary, correct the deficiency of any of the elements.
Treat helminthic invasion - the causes of not only an increased feeling of hunger, but also the same vitamin deficiency in the body, intoxication and digestive disorders.
In case of elevated blood sugar, consult an endocrinologist: if diabetes mellitus is detected, the doctor will prescribe a special treatment.
In diseases of the stomach or intestines, their complex treatment should be carried out: whether it is gastritis with high or low acidity, gallbladder pathology, dysbacteriosis or irritable bowel syndrome.
It is necessary to adjust your diet, do not give up meals, do not limit the number of calories below 1400-1500 per day. It is necessary to take food in small portions so as not to overeat, but eat often - up to 5-6 times. Such a diet will allow you to monitor the feeling of hunger.
You should limit your intake of simple sugars because they cause a spike and a crash in blood glucose, which makes you feel more hungry and requires you to eat more frequently.
Sleep and rest should be monitored. Good sleep is one way to normalize the failure of the centers of hunger and satiety. It has been proven that a person suffering from sleep deprivation eats much more than those who get at least 7-8 hours of quality sleep.
Hunger prevention
An important element of proper nutrition and the prevention of hunger is a calm environment in which food is eaten: you should eat slowly, always at the dinner table, preferably at the same time.
If you are going to work or school, or just for a long walk, it will not be superfluous to take a healthy snack with you so that you do not stop your attention later on hot dogs, hamburgers, chips and cookies.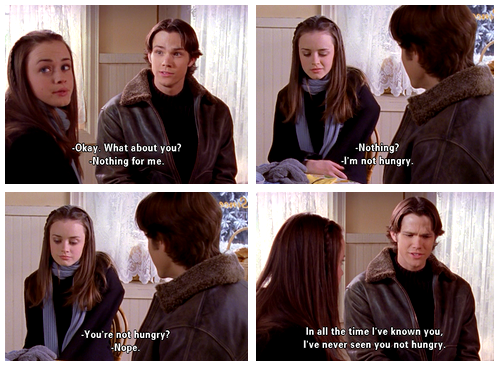 Take an apple, banana, a handful of nuts or dried fruit with you. If you will be absent for a long time, then take a side dish and stewed vegetables in a tray.
Another reminder that you should eat often, but in small portions. Better to undereat than overeat.
Do not sit too long at the dinner table: eat - get up, otherwise lunch runs the risk of "smoothly turning into dinner."
By the way, scientists have provided convincing evidence that the prevention of hunger should be carried out in the womb. The eating habits and lifestyle of a pregnant woman directly affect the eating behavior of her unborn child. And bad habits in the diet of a woman can be reflected in the future on the appearance of a baby who is born dependent on food.
For example, excessive eating of sweet and fatty foods during pregnancy can provoke an increased appetite in the child in the future.
Older children should also be prevented from feeling hungry. Experts have found that those children who often watched TV from an early age (more than 20 hours per week) are more likely to suffer from hunger and look fuller than those children who watched TV less often.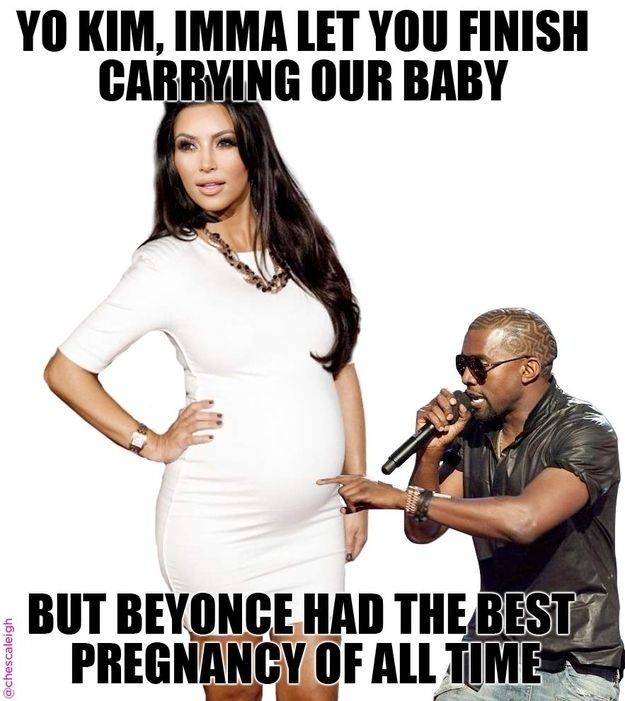 In addition, it is no secret that food eaten while watching TV or playing computer games is digested much worse and can eventually cause diseases of the digestive tract. In order to instill in a child a good habit of eating only in the kitchen or dining room, then, first of all, adults should set an example.
Forecast
It is difficult to talk about the forecast of feelings of hunger without knowing its cause. Of course, if you act on the original cause of hunger, that is, cure a provoking disease or eradicate a bad habit, then the prognosis of hunger can be called positive.
Bad and good habits are common to all of us. However, not everyone takes them seriously, although our well-being and health depend on many habits.
Try not to overeat, moreover, you should get up from the table without eating a little.
Eat slowly, enjoying every bite of food.
If you are losing weight, but could not resist and ate something forbidden, never blame yourself for it.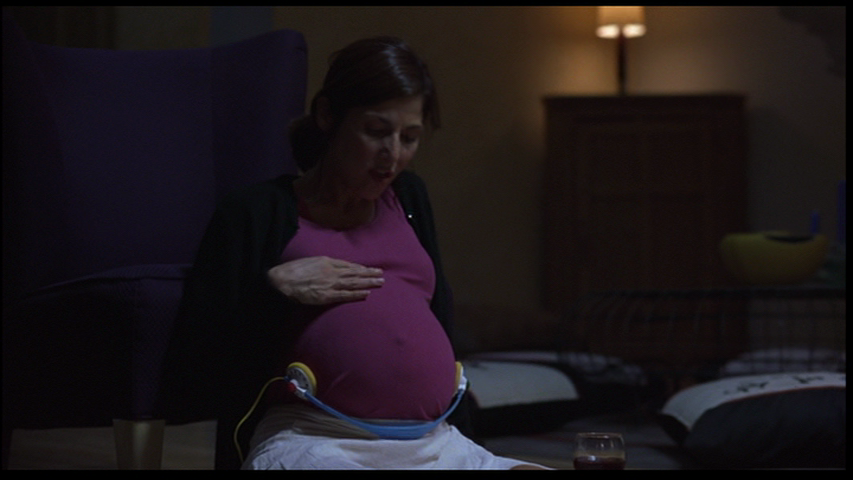 In fact, by and large, nutritionists are allowed to eat almost everything. You just need to keep track of the amount.
When compiling a menu, do not forget about vegetables and herbs: as statistics show, for some reason, such useful products are remembered last.
Losing weight should not be the only and main goal in life. Sooner or later you will realize that a slender, toned body is wonderful, but even better if it belongs to a person with impeccable health.
Of course, it is impossible to correct the feeling of hunger in one day. The foundations and habits that we have cherished in ourselves for years cannot be eradicated in an instant. Restoring health and giving up bad habits is often associated with long hard work and willpower. Don't try to change everything all at once - replace bad habits with good ones gradually, for example, one habit a week or a month. The main thing is not to give up and move forward.
Increased feeling of hunger
I confirm More
INVITRO
Library
Symptoms
Increased feeling...
Diabetes mellitus
Thyrotoxicosis
Bulimia
Pregnancy
Obesity
68170 25-th of August
IMPORTANT!
The information in this section should not be used for self-diagnosis or self-treatment. In case of pain or other exacerbation of the disease, only the attending physician should prescribe diagnostic tests.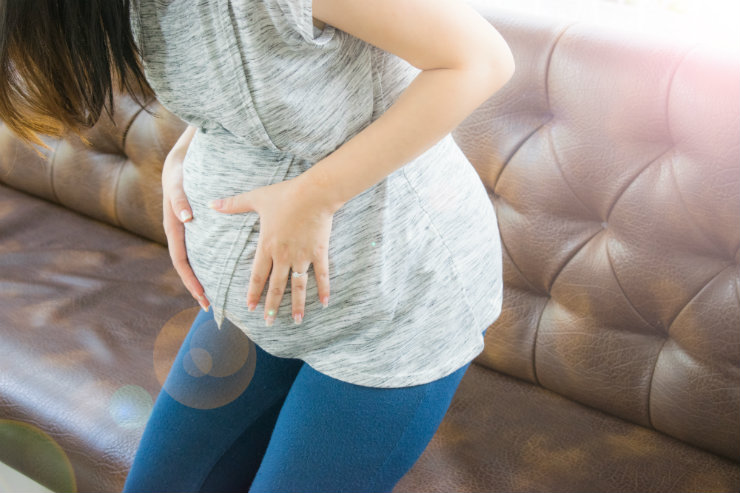 For diagnosis and proper treatment, you should contact your doctor.
The feeling of hunger is an expression of the body's need for nutrients. The formation of a feeling of hunger occurs due to the mechanisms of hormonal and neuro-reflex regulation. The food center is a complex complex, the central link of which is the nuclei of the hypothalamus, located in the diencephalon. When these nuclei are irritated, a feeling of hunger arises, and when they are destroyed, food is refused.
Varieties of increased feeling of hunger
An increased feeling of hunger may occur for natural reasons, or may not correspond to objective satiety indicators.
Hunger, like any feeling, is subjective. True hunger is caused by a lack of nutrients (glucose, amino acids, fats) and occurs with prolonged emotional stress, increased sports. However, modern man suffers much more often from a false, psychological hunger .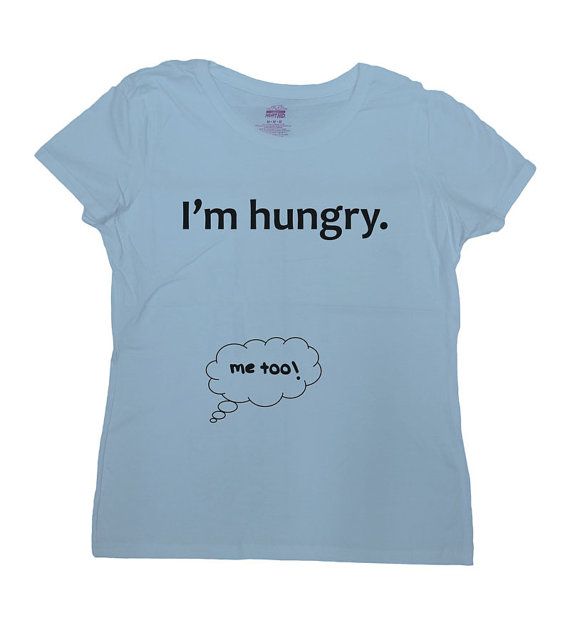 Psychological hunger has as many varieties as human habits. For example, having become accustomed to eating at a certain time, a person consumes food regardless of the presence or absence of true hunger. The same applies to the habit of eating while watching TV or reading. The need for rest after hard work sometimes makes a person think about food. Boredom or, conversely, the desire to arrange a holiday for yourself - all this is realized through a feeling of hunger. However, there are also constant pathological hunger caused by an imbalance of hormones or a violation of the neuro-reflex regulation due to certain diseases.
Possible causes of increased feeling of hunger
The reasons for the constant feeling of hunger may be due to the absence of substances in the blood that have an inhibitory effect on the food center, for example, glucose. With diabetes mellitus due to a lack of insulin or tissue resistance to this hormone, glucose cannot enter the cells.
Lack of glucose in cells causes excitation in the food center and a feeling of hunger. However, the intake of a new portion of food when insulin levels are low does not lead to satiety.
At the same time, obesity develops, which contributes to an increase in insulin resistance and exacerbates the disease.
With thyrotoxicosis, increased metabolic processes lead to muscle atrophy, causing weakness and increased sweating.
Trying to satisfy their increased appetite, patients with thyrotoxicosis eat a lot, but at the same time they do not gain weight, but, on the contrary, lose weight.
Due to the activation of peristalsis, defecation becomes more frequent. Hormonal shift leads to the development of neurasthenia and irritability. A characteristic symptom of thyrotoxicosis is the tremor of the extremities, which manifests itself at rest and during movement.
Another example of increased hunger due to hormonal changes is increased appetite during pregnancy .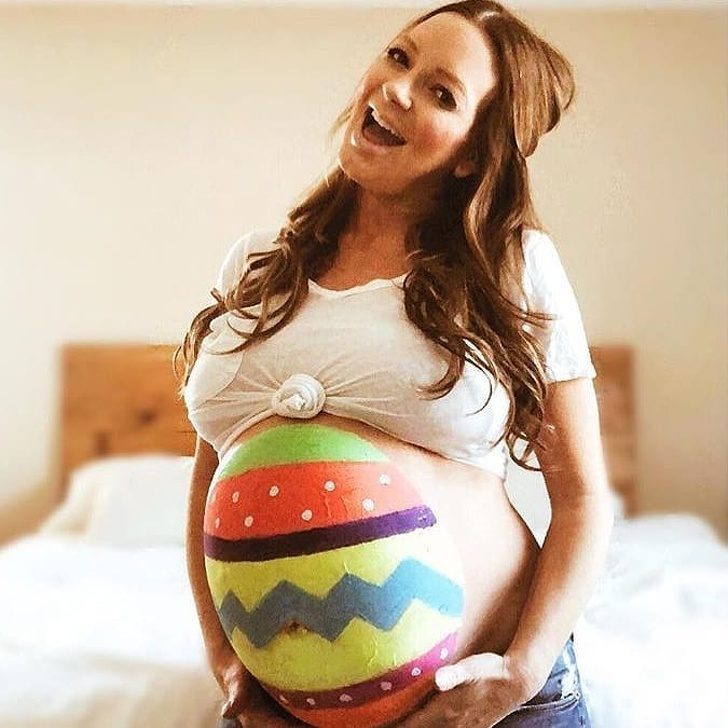 Pregnancy causes an increase in the concentration of estrogen in the blood, which, reaching the pituitary gland, triggers the production of prolactin.

This hormone promotes an increase in appetite and leads to the replacement of adipose tissue of the mammary glands with glandular.
After childbirth, prolactin interferes with the secretion of progesterone, which prevents a new pregnancy. Increased secretion of prolactin occurs with growth prolactinoma - a benign tumor of the pituitary gland, as well as in response to taking neuroleptics, antiemetics, hormonal contraceptives .
Another hunger-inducing hormone is ghrelin , which is produced by ghrelin-producing cells in the stomach. Entering the bloodstream, it affects the food center of the brain, stimulating hunger. Also, this hormone has a stimulating effect on the motility and peristalsis of the stomach. With a decrease in body weight, ghrelin secretion increases.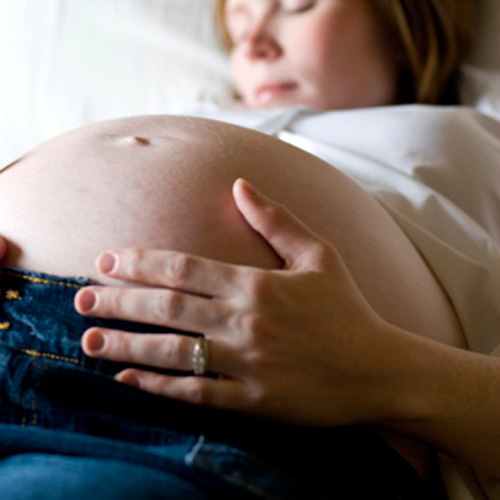 Stretching the walls of the stomach after eating leads to a decrease in the secretion of ghrelin. This hormone has an antagonist - leptin, which affects the metabolism of fats and suppresses appetite. With a low level of leptin, morbid obesity develops in the presence of a number of genetic diseases.
Obese patients are characterized by a high concentration of leptin in the blood. But the cells become resistant to this hormone, and the feeling of hunger does not go away.
At night, leptin secretion increases, which allows a person to sleep without feeling hungry.
Increased acidity of the gastric juice can trigger the feeling of hunger. An acidic environment is necessary for the denaturation of large protein molecules, ensuring the functioning of gastric juice enzymes, neutralizing pathogenic microorganisms that enter the body with food. However, when the acid is exposed to the esophagus, the fornix of the stomach and the anterior wall of the duodenum, where there should be a neutral environment, heartburn and a feeling of hunger occur.
Eating drowns out this state, but after a while the discomfort resumes. With prolonged exposure to hydrochloric acid on the gastric mucosa, erosions first form, which, if left untreated, turn into an ulcer.
With increased acidity of the stomach, the patient experiences, in addition to heartburn, aching pain in the epigastric region and sour belching.
In addition to hormonal and secretory causes, increased hunger is caused by neuropsychiatric diseases. For example, patients with Parkinson's disease lack control of food intake. Often they eat at night, while absorbing much more than their needs.
Among adolescents and young girls, bulimia is a common eating disorder. It is caused by a pathological fear of obesity and is accompanied by constant thoughts about food.
Bulimic patients cannot stop themselves from overeating and consume excessive amounts of food.
After a bout of overeating, they either induce vomiting or take laxatives and diuretics.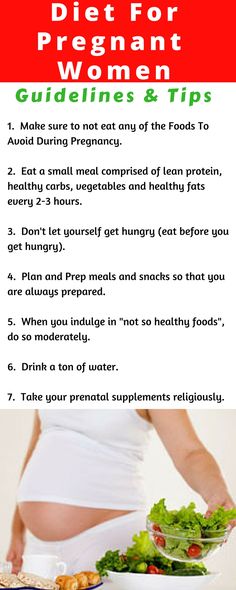 Causes of increased hunger include the effects of low-energy diets . Lack of food is accompanied by a decrease in blood glucose levels, which causes a feeling of hunger.
With a rational and long-term rejection of high-carbohydrate foods, the body changes metabolic processes, switching to energy sources such as fats and hard-to-digest carbohydrates. With periodic diets, the body experiences metabolic stress. There is an accumulation of nutrients for the future, and in the absence of a diet, the body requires more calories than necessary, which is accompanied by a constant feeling of hunger.
Which doctors should I contact?
If hunger occurs shortly after eating, it is necessary to find out its cause. First you should visit therapist to make a diagnosis. In case of hormonal failures, pregnancy, the therapist will refer the patient to endocrinologist or gynecologist-endocrinologist. If you suspect a gastrointestinal disorder, contact gastroenterologist.
If psychological or neurological problems are identified, consultation with a neuropsychiatrist or neurologist. Hunger, as a diet companion, is almost inevitable. However, it is desirable to regulate body weight based on the recommendations of a nutritionist.
Diagnosis and examinations
An increased and constant feeling of hunger can be a symptom of diseases. Therefore, it is imperative to pass a general analysis of urine and blood.
General urinalysis (Urine analysis with sediment microscopy)
Method of determination Determination of physical and chemical parameters is carried out on an automatic analyzer using the "dry chemistry" method. Hardware microscope...
Up to 1 business day
Available with house call
410 RUB
Add to cart
Clinical blood test: general analysis, leukoformula, ESR (with microscopy of a blood smear in the presence of pathological changes)
Synonyms: Complete blood count, UAC.
Full blood count, FBC, Complete blood count (CBC) with differential white blood cell count (CBC with diff), Hemogram. Brief description of the study Clinical blood test: general ...
Up to 1 business day
Available with house call
RUB 810
Add to cart
If signs of diabetes mellitus are detected, a blood test for glucose and glycated hemoglobin is necessary.
Glucose (in the blood) (Glucose)
Research material Serum or blood plasma. If it is not possible to centrifuge the sample 30 minutes after collection for serum/plasma separation...
Up to 1 business day
Available with house call
335 RUB
Add to cart
Glycated hemoglobin (HbA1С, Glycated Hemoglobin)
Synonyms: Blood test for glycated hemoglobin.
Glycohemoglobin; HbA1c; Hemoglobin A1c; A1c; HgbA1c; Hb1c. Brief characteristics of the analyte Glycated hemo...
Up to 1 business day
Available with house call
820 RUB
Add to cart
If the therapist has noticed the clinical symptoms of hyperthyroidism, tests for thyroid-stimulating hormones and ultrasound of the thyroid gland are necessary.
Thyroid: screening
Up to 1 business day
Available with house call
RUB 1,860
Add to cart
Ultrasound of the thyroid gland, parathyroid glands and regional lymph nodes
Examination of the thyroid and parathyroid glands, which allows to assess their structure, as well as to detect pathological changes in these organs and regional lymph nodes.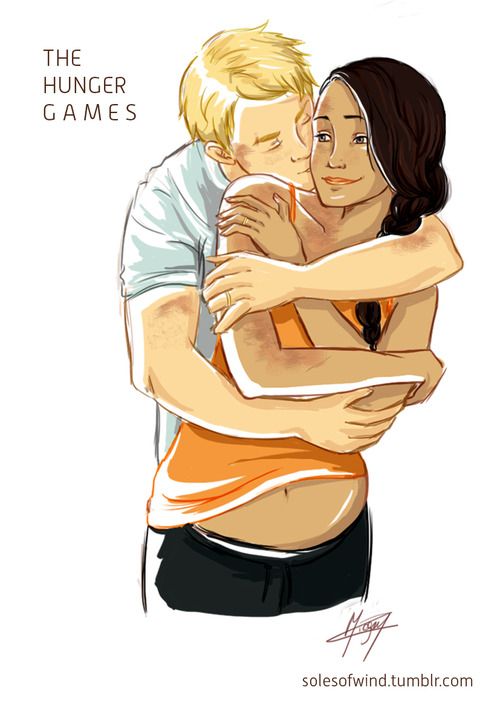 ..
RUB 2,040 Sign up
The symptoms accompanying the increased acidity of gastric juice give reason to the gastroenterologist to prescribe gastroduodenal sounding to determine the pH environment in different parts of the stomach and gastroscopy to examine the mucous membrane of the stomach and duodenum.
Gastroscopy
Examination of the mucosa of the upper gastrointestinal tract with the possibility of biopsy or endoscopic removal of small pathological ...
RUB 4,440 Sign up
It is much more difficult to determine the neurological and psycho-neurological etiology of increased hunger. If Parkinson's disease is suspected, the main attention is paid to clinical symptoms detected during an external examination of the patient (hand trembling, impaired speech, posture, gait, slowness of movement).
To confirm this diagnosis, MRI, ultrasound, single photon emission computed tomography, or positron emission tomography (PET) are performed.
MRI of the brain
Safe and informative scanning of brain structures for the diagnosis of its pathologies.
RUB 5,140 Sign up
Psychogenic disorders, accompanied by an increased feeling of hunger, the doctor reveals when questioning and examining the patient.
Treatment
The feeling of hunger may be natural, in which case it does not require correction. However, with various diseases, increased hunger is a symptom that is worth paying attention to. Depending on the cause of increased appetite, treatment will be prescribed.
What to do with an increased feeling of hunger?

It should be remembered that hunger can be a normal signal of a healthy body and appear as a result of physical activity, short-term hormonal or physiological changes.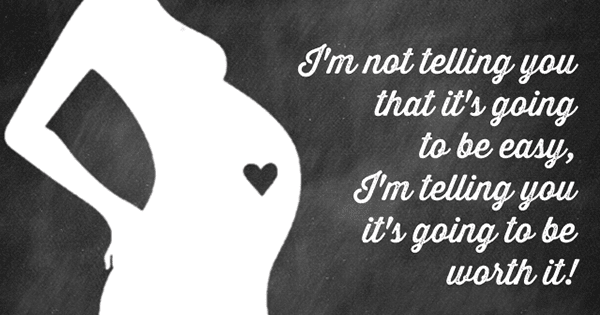 However, if the feeling of hunger is accompanied by other symptoms - fever, sweating, weakness, pain in the epigastric region - you should consult a doctor.
This is all the more necessary if the body weight changes, both in the direction of increase and decrease. If hunger appears in response to various diets, you should evaluate the calorie content of the foods consumed and balance the diet.
Sources:
Bolotova N.V., Raygorodsky Yu.M., Posokhova N.V. Transcerebral physical techniques in the treatment of obesity in children. Physiotherapy, balneology and rehabilitation. 2016; 15(2): 75-81. DOI: 10.18821/1681-3456-2016-15-2-75-81
The use of unloading dietary therapy (RDT) in restorative medicine. A guide for doctors. Ministry of Health of the Russian Federation. 2005.
Tikhonenko E.V., Tsoy U.A., Vasilyeva E.Yu., Babenko A.Yu. Eating behavior characteristics and appetite-regulating hormone levels in patients with type 2 diabetes mellitus and a body mass index greater than 35. Obesity and metabolism. 2018;15(1):30-38 doi:10.14341/OMET2018130-38
IMPORTANT!
The information in this section should not be used for self-diagnosis or self-treatment. In case of pain or other exacerbation of the disease, only the attending physician should prescribe diagnostic tests. For diagnosis and proper treatment, you should contact your doctor.
Recommendations
Gastrointestinal bleeding

455 29September

Intestinal colic

4329 28 September

Exanthema

4334 12-th of September
Show more
Colds
Iron deficiency
Thyrotoxicosis
Stroke
Tearfulness
Crying is a natural human emotional response to stress.
More
Atherosclerosis
Diabetes mellitus
Vitreous destruction
Retinal detachment
Retinopathy
Flies before the eyes
Flashing flies before the eyes: the causes of the appearance, in what diseases it occurs, diagnosis and methods of treatment.
More
Fungus
Diabetes mellitus
Thickening of the nails
Thickening of the nails: causes, diagnosis and treatment.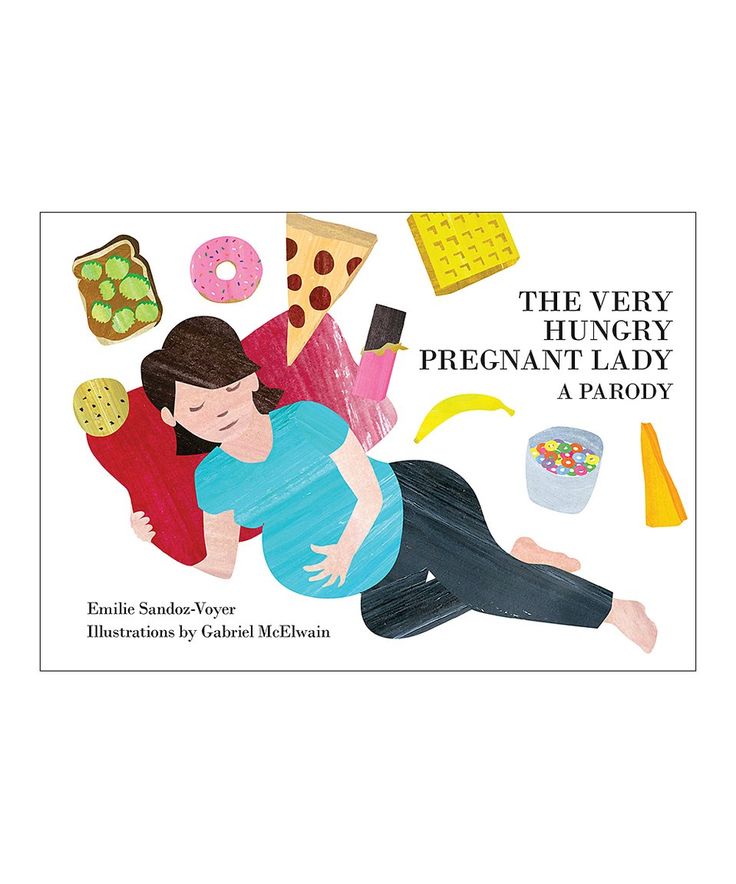 More
Diabetes mellitus
Acne (acne)
PCOS
Obesity
Cirrhosis
Adenoma
Hyperthyroidism
Increased estrogens
Excess estrogens: causes, in what diseases it occurs, diagnosis and methods of treatment.
More
Diabetes mellitus
Diabetic foot
Vasculitis
Varicose veins
Lymphostasis
Ischemia
Frostbite
Burn
Furuncle
Pyoderma
Trophic ulcer
Trophic ulcer: causes of occurrence, in what diseases it occurs, diagnosis and methods of treatment.