What are the chances of getting pregnant at 45
Getting pregnant after 40: Fertility, drawbacks, and more
About 1 in 10 women will conceive naturally after 40, while many other women in their 40s get pregnant with the help of assisted reproductive technology (ART). Like at every stage of life, deciding to try to get pregnant after 40 is a personal decision that has its own set of advantages and drawbacks: You may feel more ready and financially secure, for example, but at the same time, your chances of miscarriage, gestational diabetes, preterm birth, and other complications increase. If you're having trouble conceiving spontaneously, a fertility specialist may be able to help.
If you're thinking about having a baby at 40, there's no denying your odds of getting pregnant are significantly lower now than they were just a few years ago – about 1 in 10 women will conceive spontaneously around age 40, according to the American College of Obstetricians and Gynecologists. (After 45, experts say, it's very unlikely you'll get pregnant using your own eggs.
)
Many 40-plus women do get pregnant, some using fertility treatments and some not. Data from the Centers for Disease Control and Prevention actually showed that the birth rate for moms aged 40-44 rose continuously between 1985 and 2019, at an average of around 3 percent per year.
Pregnancy at any age has its advantages and disadvantages, but here's a picture of what to expect if you're planning to try to get pregnant at 40 or beyond.
What are my chances of pregnancy after 40?
It's possible, but almost half of women over 40 experience fertility issues, according to the CDC. Women over 40 have about a 5 percent chance of getting pregnant in any single ovulation cycle. (That's compared to a 25 percent chance for women in their 20s and early 30s.)
At 40, your chances of getting pregnant within a year are about 40 to 50 percent. To compare, a woman in her mid-30s has about a 75 percent chance. And by age 43, a woman's chance of getting pregnant within a year drops significantly to only 1 or 2 percent.
Why the steep drop-off? It's all about the eggs. When you reach puberty, your eggs number between 300,000 and 500,000, and after that you lose about 13,000 of them a year. Over the years, this steady drop in egg supply leaves you with about 25,000 eggs by age 37 – the age that also coincides with a precipitous drop in fertility. By age 43, your egg supply is near its end. Your risk of pregnancy complications, such as high blood pressure and gestational diabetes, increases after 35 as well, and continues to rise into your 40s.
Miscarriage rates begin to skyrocket in your 40s as well. At 40, the average chance of a miscarriage is about 40 percent, and that rises to around 80 percent by age 45. The same underlying mechanism that causes miscarriage (an increased risk of extra or missing chromosomes in the embryo) also increases the risk of Down syndrome: At 40, your chance of conceiving a child with Down syndrome is one in 100; at 45, it's one in 30.
Because the increased risk for abnormal chromosome numbers increases with maternal age, experts recommend that pregnant women in their 40s be offered detailed screenings for these abnormalities.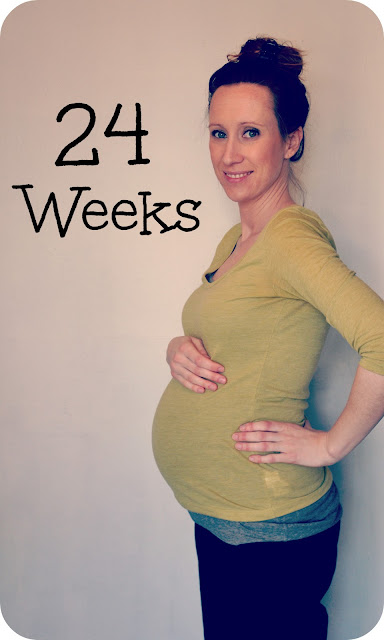 This includes non-invasive tests such as cell-free fetal DNA blood testing and advanced ultrasound. Invasive tests, such as amniocentesis or chorionic villus sampling (CVS), are also available if needed. Genetic testing is always a choice, and your OB or midwife can give you a thorough explanation of your testing options, their implications, and their costs.
Mothers over 40 also have a nearly 50 percent chance of having a c-section as a result of delivery complications. Incidents of low-birth-weight and stillborn babies are higher as well.
One very positive fact on your side: Given the range of new assisted reproductive technology (ART) methods now available, there's no better time in history to try to get pregnant in your 40s. Although in vitro fertilization (IVF) success rates fall significantly when women use their own eggs after age 35, the chance of success using donor eggs remains high with a pregnancy rate of about 50 percent for women through their late 40s.
For women in their 40s who use eggs from a woman in her 20s or 30s, the risk of miscarriage and chromosomal abnormalities is consistent with the age of the egg donor.
Advantages of getting pregnant after 40
Every woman has her own (very good!) reasons for her family-planning timing. There may be more reasons that are personal to you that explain why you've decided to try to get pregnant now, but these are a few of the potential benefits of waiting to become a parent (or adding another child to your family) when you're older:
You're more experienced. Probably the greatest advantage of waiting to have children is that you've had time to grow. You may be more secure financially and more comfortable in your career. It's possible that you and your partner, if you have one, have had the chance to get to know each other in a variety of circumstances, which can be a solid foundation for raising a family.
Some studies have also asserted that older mothers are, in general, better educated than young mothers and make wiser parenting decisions. Mothers over 30 are also slightly more likely to breastfeed, according to the CDC.
You may be more financially secure. Waiting to have children might also have financial benefits, possibly as a result of being more established in your career. One study found that women who had children in their 40s were subject to less of a motherhood "wage penalty" than those moms who had children in their 20s and 30s.
Drawbacks of getting pregnant after 40
While conception, pregnancy, and labor and delivery complications may arise at any age, having a baby at 40 and beyond can increase the risks of some of those complications.
You may have a hard time getting pregnant. The biggest downside to putting off pregnancy until your 40s is significant: It's harder to get pregnant the longer you wait. That's because your egg supply decreases significantly as you age, and older eggs are more likely to have chromosomal problems, raising the risk of miscarriage and birth defects.
In one study, researchers found that 40-year-old women treated for infertility had a 25 percent chance of getting pregnant using their own eggs.
By age 43, that number dropped to 10 percent, and by 44 it had sunk to 1.6 percent. Among women who did get pregnant, the miscarriage rate was 24 percent for 40-year-olds, 38 percent for 43-year-olds, and 54 percent for 44-year-olds. (Using donor eggs boosts the odds of getting pregnant considerably.)
You're more likely to have a difficult pregnancy. Pregnancy complications are another concern. In your 40s you're far more likely to develop problems like high blood pressure and diabetes during pregnancy as well as placental problems and birth complications.
You're at higher risk of a small or preterm baby. Women older than 40 are more likely to deliver a low-birth-weight or preterm baby. Stillbirth rates are also higher, and studies have shown that children born to older mothers may be at slightly increased risk of type 1 diabetes.
Your partner's sperm may be older, too. Although men are physically capable of fathering children in their 60s and even into their 70s, sperm quality deteriorates with age.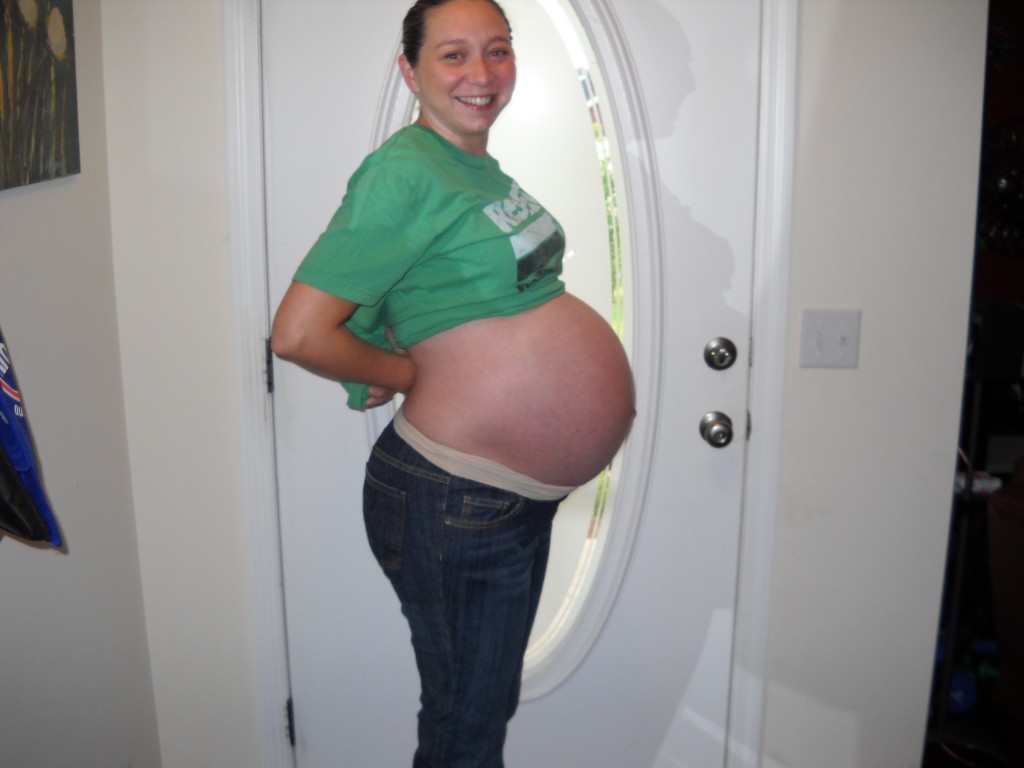 Older men's sperm has a higher rate of genetic defects than younger men's sperm. Studies have suggested links between the father's age and genetically related conditions such as schizophrenia and autism spectrum disorder.
You could strain your finances. There are financial advantages to waiting to have children, but there may be liabilities as well. If you wait, you may to have to continue working to an older age to afford childcare, or you may end up setting aside less for retirement because you have other expenses. Additionally, fertility treatments can be pricey.
How to get pregnant at 40
To give yourself the best chance for a normal pregnancy and a healthy baby, consider taking a few important steps before trying to conceive. Read these tips to help you prepare for pregnancy.
If you're in your early 40s, your healthcare provider will likely refer you to a fertility specialist if you don't get pregnant after having frequent (about two or three times a week) unprotected sex for up to six months.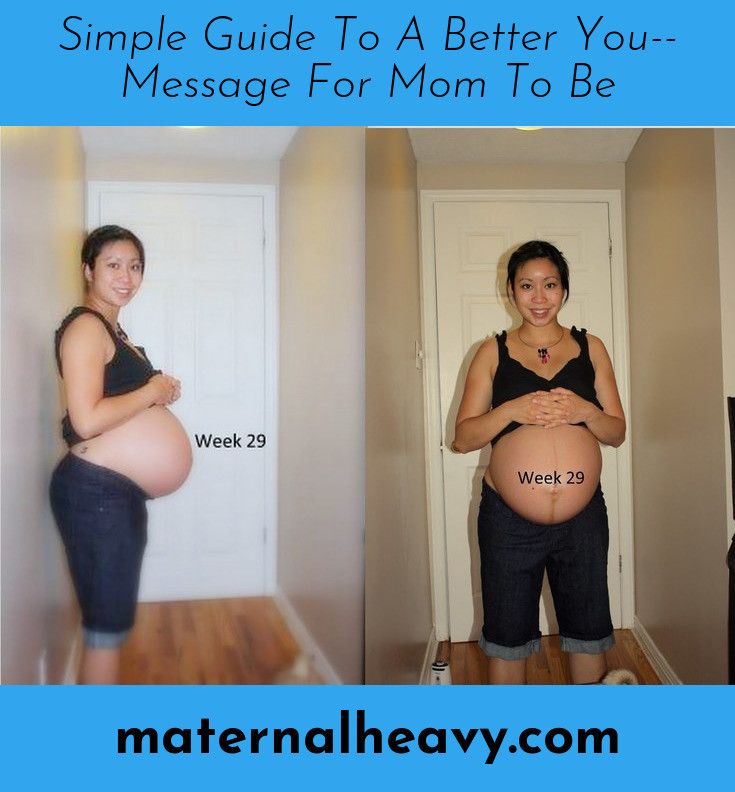 Others may advise that you see a reproductive specialist right away – especially if there are specific reasons you may have trouble getting pregnant, such as irregular or missed periods, ovulation difficulties, or problems with your partner's sperm.
Most specialists start by doing tests to determine if there's a problem with the way your ovaries function. Then they'll check for problems with your fallopian tubes or your partner's sperm. If no such problems are found, then it's likely your infertility is from age and declining egg quality. Your provider will advise you about your options depending on your individual circumstances.
Read more:
Eggs, fertility, and age: How it works
Getting pregnant in your 40s: Two women tell all
Fertility treatment: Your options at a glance
Fertility in women after age forty-five
. 1979;24(4):289-90.
D H Kushner
D H Kushner.
Int J Fertil. 1979.
. 1979;24(4):289-90.
Author
D H Kushner
Abstract
Pregnancy after age 45 years is infrequent and the mother and baby should be considered as a high risk. There is a greater incidence of spontaneous abortion, gestational trophoblastic disease and chromosomal abnormalities in the fetus. Birth control practices should be discontinued after 49 years of age in the best interest of the woman's sexuality if abortion is acceptable to her. The patient should be completely informed of the risks and, in the event of pregnancy, abortion should be advised.
PIP: Data relating to pregnancies at age 45 years and older at Columbia Hospital for Women in Washington, D.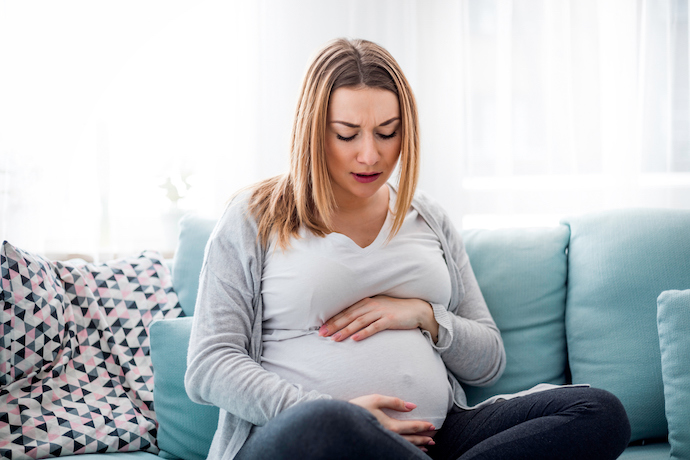 C. during the 1967-1977 period are presented. The data were obtained from the individual medical records of 72,005 pregnant women selected on review of computerized summary reports of the annual admissions of private and staff obstetrical patients to the hospital. 105 charts of private patients 48-55 years were reviewed in relation to pregnancy and menstrual abnormalities. On the basis of age and obstetrical history, the patients were selected for inclusion in this study. They were contrasted according to age, gravidity, parity, abortions, outcome of pregnancy, complications, and birth control practices. There were 10 patients who menstruated to age 55 with an occasional missed period, 63 patients menstruated regularly to age 50, and the remainder had irregular menses before complete cessation of menstruation. None of these patients after age 49 years used contraception or hormone replacement therapy. 25 of this group had endometrial biopsies as an office procedure or hospital dilatation and curettage for irregular bleeding.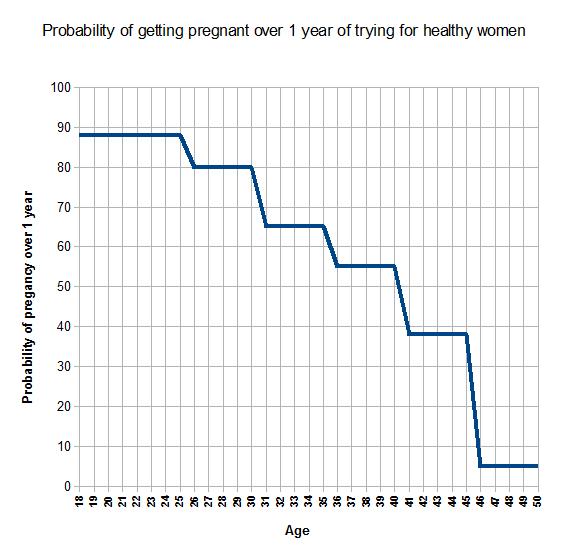 8 of the 25 demonstrated secretory endometrium with evidence of ovulation. There were no pregnancies in this group of women. There were 82 pregnancies that occurred in women 45 years of age and older. The oldest in this group delivered 6 days after her 49th birthday and 1 week beyond her expected date of confinement. This was her 10th pregnancy. There were 24,779 abortions in the study period. The total number of induced abortions during the period was 17,869 with 31 patients 45-51 years of age. There were 4 patients 48-49 years of age and 1 patient 51 years. The data collected reconfirm that pregnancies in older women are infrequent and must be considered as high risk. The gynecologist should counsel the patient realistically as to her chances of becoming pregnant after age 48. The risk of pregnancy in the older woman relative to the risk of various birth control practices must be carefully weighed.
Similar articles
Patterns of reproduction among the Fang of Nsork (Equatorial Guinea): pregnancies, abortions and child spacing.

Sainz de la Maza Kaufmann M, González-Kirchner JP. Sainz de la Maza Kaufmann M, et al. Rev Biol Trop. 1994 Apr-Aug;42(1-2):315-8. Rev Biol Trop. 1994. PMID: 7480939

Evaluating the role of incidental diagnostic dilation and curettage in young women undergoing elective laparoscopic sterilization.

Varaklis K, Stubblefield PG. Varaklis K, et al. J Reprod Med. 1995 Jun;40(6):415-7. J Reprod Med. 1995. PMID: 7650651

Prophylactic Oophorectomy: Reducing the U.S. Death Rate from Epithelial Ovarian Cancer. A Continuing Debate.

Piver MS. Piver MS. Oncologist. 1996;1(5):326-330. Oncologist. 1996. PMID: 10388011

Impact of vacuum aspiration abortion on future childbearing: a review.

Hogue CJ, Cates W Jr, Tietze C. Hogue CJ, et al. Fam Plann Perspect. 1983 May-Jun;15(3):119-26. Fam Plann Perspect. 1983. PMID: 6347709 Review.

The effect of aging on fertility.

Speroff L. Speroff L. Curr Opin Obstet Gynecol. 1994 Apr;6(2):115-20. Curr Opin Obstet Gynecol. 1994. PMID: 8193249 Review.
See all similar articles
Cited by
Women's knowledge, attitudes and views of preconception health and intervention delivery methods: a cross-sectional survey.

Daly MP, White J, Sanders J, Kipping RR. Daly MP, et al. BMC Pregnancy Childbirth. 2022 Sep 24;22(1):729. doi: 10.1186/s12884-022-05058-3. BMC Pregnancy Childbirth. 2022. PMID: 36151510 Free PMC article.

Association of Preeclampsia With Incident Stroke in Later Life Among Women in the Framingham Heart Study.

de Havenon A, Delic A, Stulberg E, Sheibani N, Stoddard G, Hanson H, Theilen L. de Havenon A, et al. JAMA Netw Open. 2021 Apr 1;4(4):e215077. doi: 10.1001/jamanetworkopen.2021.5077. JAMA Netw Open. 2021. PMID: 33900402 Free PMC article.
MeSH terms
Pregnancy after 45 years
Rating of Articles:
Font size:
Date of publication:
06OKT2019
Date of editing:
15YUL2022
Views:
4775
Reading:
4 minutes
The so-called late pregnancy in the modern world is already considered the norm; an increasing number of women are in no hurry to have a baby, but doctors warn that during pregnancy after 40-45 years, the development of pathologies in the child is more likely, and the chances of getting pregnant are also reduced.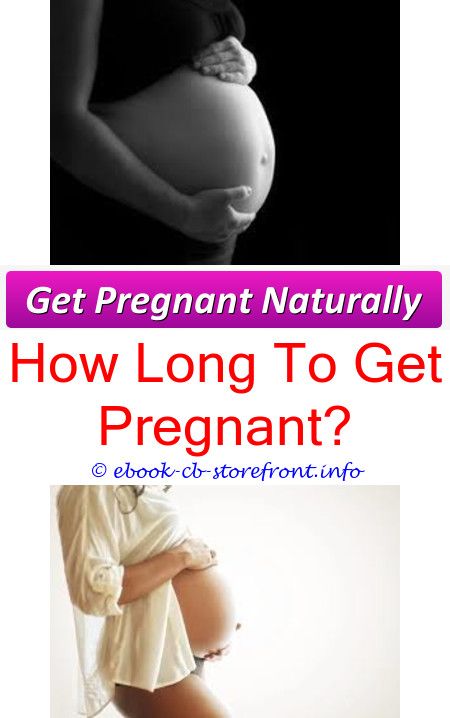 A lot of research has been done; both scientists and psychologists talk about the "ideal age" for motherhood, but a woman ultimately decides for herself when she is ready to have a baby.
Some choose between career and family; some families are already ready to have children, some are in no hurry and plan to do this after 30-35 years. A woman should regularly visit a good gynecologist in Strogino - everyone knows this, especially if there are diseases or pathologies. Even young couples cannot have children for several years. The probability of pregnancy decreases with age: statistics show that at the age of 30, only 80% of women become pregnant, and after 40 years - in 45% of cases; this is due to the fact that after the age of 40, the egg is poorly fertilized, and even with IVF, the success rate may decrease.
Risks of late pregnancy.
Problems that almost any woman after 45 years old can face:
1. Risk of miscarriage. Pregnancy loss can reach 25% of cases in women after 35 years, and in women after 45 years, the risk of pregnancy loss reaches 90%.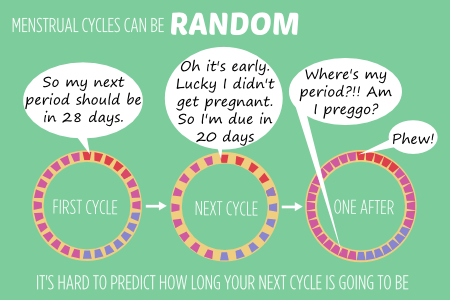 If you, nevertheless, want to endure a healthy baby, then observation by a good gynecologist at the NATALIE-MED medical center is simply necessary.
2. Ectopic pregnancy. In women after 35 years, ectopic pregnancy is 4 to 8 times more likely; symptoms are: internal bleeding, abdominal pain. At the first signs, you should definitely be examined by a good gynecologist at the NATALIE-MED medical center.
3. Multiple pregnancy. With age, the possibility of conceiving twins and even triplets increases, and this is an increased risk of various problems, both in the mother and in the child; in this case, the woman should regularly visit a gynecologist and undergo examinations.
Health problems that may occur during pregnancy after 40 years.
Gestational diabetes. This is diabetes that develops during pregnancy, and in women after 40 years it occurs 3-6 times more often - this is about 7-12%; in women aged 30 to 29years, the risk of developing gestational diabetes is 3%.
Hypertension. High blood pressure is more common in women who decide to become pregnant after 40-45 years, this leads to preeclampsia - the so-called complication of pregnancy with high blood pressure. The lack of treatment of this pathology is extremely dangerous, both for the mother and for the baby.
Complication of chronic diseases. During pregnancy, concomitant diseases can be complicated: diabetes, hypertension, heart disease. If before pregnancy some diseases did not need observation or treatment, then pregnancy can significantly worsen the state of health, of course, it is better to be examined comprehensively at a multidisciplinary medical center in Strogino.
What pathologies can develop in a child:
In addition to the risk for the mother, late pregnancy also has risks for the child.
1. Chromosomal disorders. The child has an increased risk of developing Down syndrome: if at the age of 30 the mother's risk of developing Down syndrome is 1 to 950, then at the age of 45 the expectant mother's child has a risk of developing Down syndrome is 1 to 30.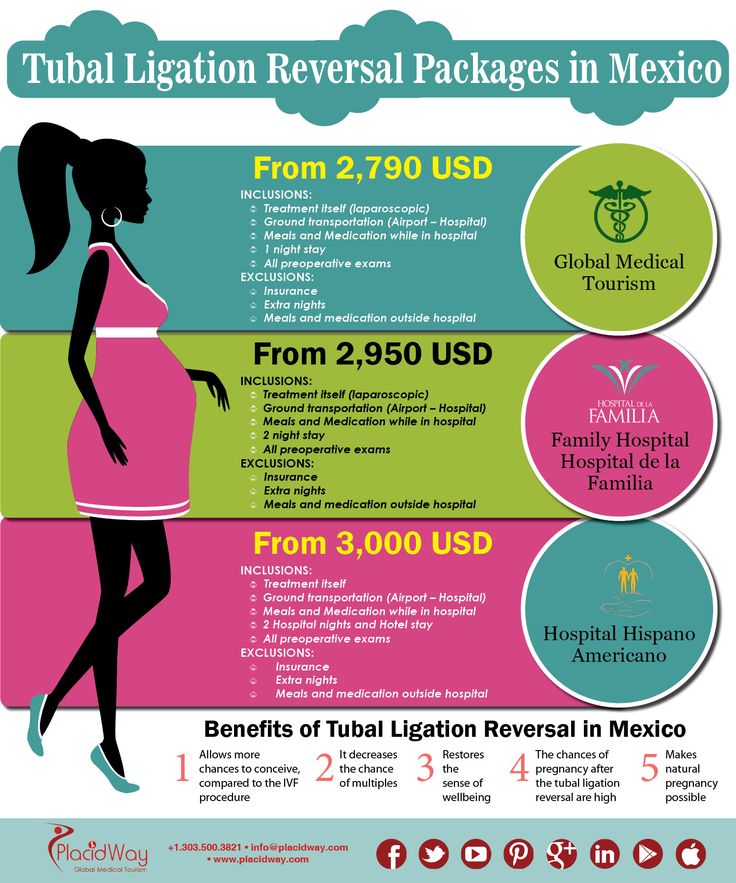 2. Non-chromosomal disorders. The risk of having a child with a heart defect increases.
3. Stillbirth.
4. Premature birth and the development of such diseases in the child as a result: problems with hearing and vision, cerebral palsy, susceptibility to infections, bleeding in the brain, impaired glucose levels and other serious problems.
Despite the risks, many mothers have children at a later age, and this also has its pluses: emotional and financial stability of the family, such babies receive more attention, love, patience and devotion from their parents, parents are more conscious about their upbringing.
Gynecologists at the NATALIE-MED medical center advise women to eat right, exercise, lead a healthy lifestyle, maintain normal weight, take vitamins and minerals, folic acid, and follow all the recommendations of a good gynecologist in Strogino, to properly prepare for pregnancy and bear a healthy baby.
Until what age can you get pregnant - the likelihood of conception, infertility
What do you know about your reproductive health? It turns out that there is a big difference between what most people say about this and the actual biological facts.
This conclusion was made by researchers from the Reproductive Medicine Associates of New Jersey (RMANJ) after a survey of 1,000 Americans aged 18 to 40 years, conducted in March 2016.
Thus, 57% of respondents said that a woman's "biological clock" "stops" at the age of 44. This is partly true: only some 44-year-old women can become pregnant naturally. But in fact, fertility declines over the course of 20 years, almost throughout adulthood, especially after 35 years.
If before the age of 31, three-quarters of women can become pregnant within a year, after 35 years, only half. At 44, this figure drops to 1-5%, and only in 2% of cases the child will receive completely normal chromosomes from the mother.
"Biological clock" that stops "ticking" is not quite a correct comparison, but, indeed, the fact is that the chances of pregnancy in women after 40 years of age are greatly reduced.

Other similar surveys have been conducted in the past. For example, researchers at the Royal College of Obstetricians and Gynaecologists in the UK asked 1,000 young men and women aged 16 to 24 about fertility.
More than 80% of respondents claimed that female reproductive function begins to decline only after the age of 35, which, as we have already noted, is actually not the case: the decline begins much earlier, it just increases strongly by the age of 35. Among young people, 25% said that female fertility decreases only after the age of 40; among girls, 16% gave a similar answer.
Another 2016 survey by the Fertility Centers of Illinois found that among women aged 25-45 who had never given birth, less than half (48%) understood that the chances of having a child decreased with age, the risk increased abortion and chromosomal abnormalities.
If we turn to the results of earlier studies, we will see that over the past few years, people's opinion about the effect of age on the state of reproductive function has changed little.
In 2011, experts from the biopharmaceutical company EMD Serono assessed the fertility knowledge of 1,010 women aged 25 to 35 who had never planned or become pregnant before.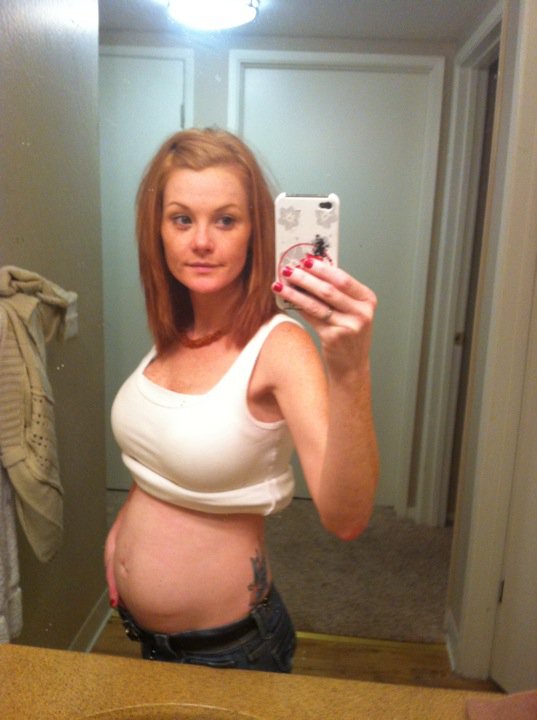 Many of them wanted to have a child after 30, and 73% of those surveyed rated their chances as higher than is the case in reality. At the age of 35-44, every fourth woman experiences problems with conception, while up to 30 years - only every tenth.
Researchers from EMD Serono noted that only a third of the respondents correctly indicated age as an important factor influencing fertility. Many hoped that as soon as they want to have a baby, it will happen in the first month with a probability of 10-40%. In fact, this figure is only 10%.
In addition, the respondents strongly overestimated the possibilities of in vitro fertilization. They said that after IVF, pregnancy will occur with a probability of 50-59%, although in reality the effectiveness of the method ranges from 20 to 29%. Many respondents did not know that the "age" of the egg also plays an important role. 54% of women were confident that IVF would help them get pregnant, regardless of the age at which their eggs were retrieved.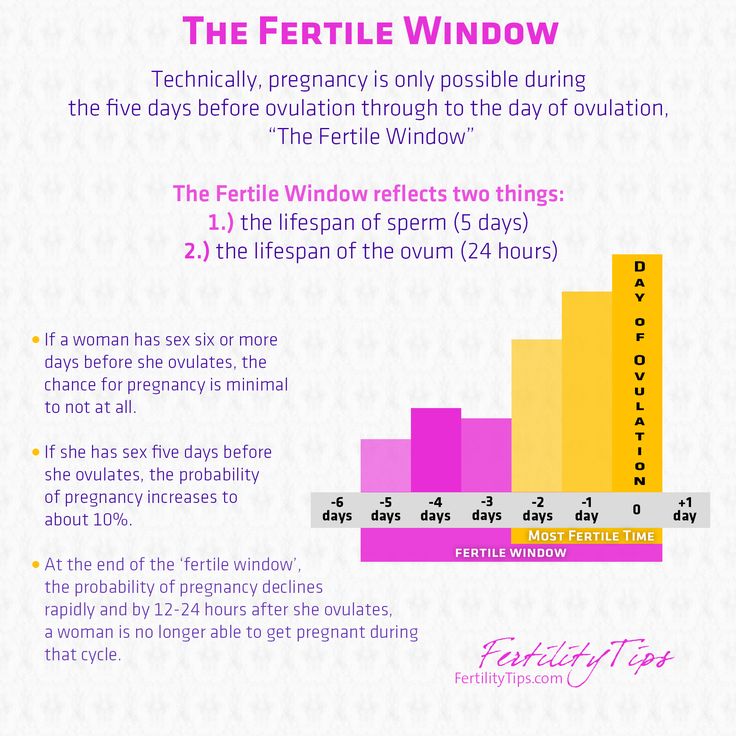 Where do women get such erroneous knowledge about their reproductive health? How many discuss these issues with gynecologists? It turns out that not all.
In the RMANJ survey, only 26% of women said they had talked to their gynecologists about the effect of age on fertility. Nearly half (42%) of the women who experienced infertility reported that gynecologists had never talked to them about fertility.
Researchers at EMD Serono got similar results. 52% of women did not have conversations with gynecologists about their plans for pregnancy in the future, 78% - about age as a factor affecting fertility, 89-96% - about infertility treatment methods.
And this is not because women themselves do not want such conversations. In a survey by the Illinois Fertility Center, 89% of respondents agreed that gynecologists should talk to patients about reproductive health and infertility, 52% of women 35 and older said they would change their pregnancy plans if they knew that with age, the chances on its offensive are reduced.
Why don't gynecologists talk about this with their patients?
Experts note that doctors often simply do not have time, but this is not the only reason. The topic of fertility and infertility is highly stigmatized. Many doctors are uncomfortable discussing this with their patients. And the woman herself often cannot ask the right questions, because she does not have the necessary information.
Some modern experts believe that fertility issues should be discussed with girls starting in high school. For example, the chairman of the British Fertility Society (British Fertility Society) Adam Balen openly advocates the concept of "choice, not chance." He notes:
Our goal is for sex education courses to cover not only contraception and protection against sexually transmitted diseases, but also fertility, planning the optimal time to start a family. We want young people to make informed choices about pregnancy planning.
Many topics related to fertility and infertility are taboo in today's society.