Preparing for fatherhood during pregnancy
Dad's To-Do List: Getting Ready for Baby
Written by Joanne Barker
In this Article
The Birth
Home and Car
Work and Finances
Baby Care and Bonding
Life With Your Partner
Your partner may be getting most of the attention right now, but when your new baby arrives, both of you will have your hands full. Use these lists to make sure you're prepared.
Also, ask your doctor -- or your partner's doctor -- what else you can do to support a healthy pregnancy. For example, if you're a smoker, do everything in your power to quit. Chemicals in secondhand smoke can hurt your baby, before and after birth.
The Birth
Thinking about your baby's delivery can be a bit intimidating. But there's a lot you can do to help it go more smoothly.
Learn the basics at a childbirth class.
Talk to your partner about pain management during delivery.
Learn massage to help your partner through delivery.
Take a tour of the facility where birth is planned.
Map the best route to the facility.
Preprogram important numbers into your phone.
If you have other children, arrange for childcare during the birth.
Make a list of family and friends to notify when baby is born.
Most likely, your partner will want you with them for support. Then you should decide together how active you will be. Consider both of your personalities, how you relate to each other, and your expectations for labor and delivery as a couple. Ideally, they should receive the support they need and you should help out at a level that's comfortable for you.
Here are some roles for dads these days. Any one of them is OK, as long as it works for both of you.
Be a coach. This is the most hands-on role. You'll help your partner relax and push, cheer them on, and be their advocate with the hospital staff. In some cases, you may get to lift the baby out and put it on their tummy.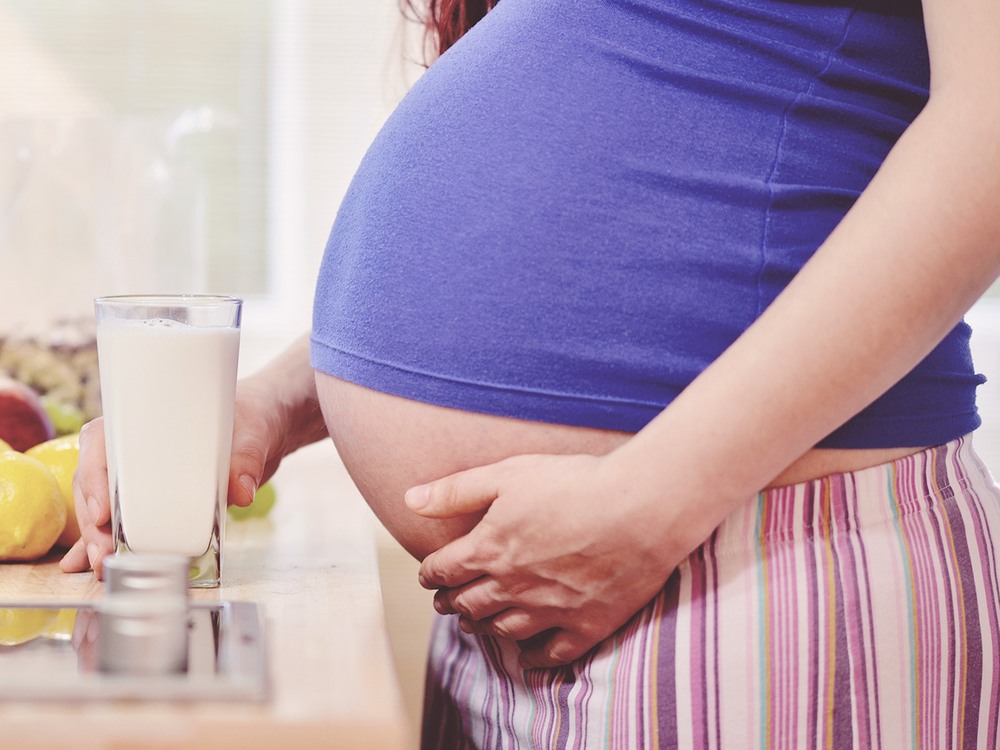 At childbirth classes, you'll learn about each stage of labor, how your partner may feel or act during them, and how to guide them through breathing and relaxation exercises. No matter how involved you decide to be, childbirth classes can help you know what to expect and ease your mind about childbirth.
Share the coaching. Labor can be a long, hard haul -- for both of you. You may want to have a friend or family member there to assist. This person can help with the coaching and stay with your partner when you need to eat or take breaks. An extra person can provide emotional and physical support for both of you.
Be a teammate. If you want to be in the game but don't want to quarterback, you may like this role. You provide encouragement and help out when your partner asks, but you're content to let them or the nurses tell you what and how much to do.
In this case, you may want to hire a doula, an experienced labor "caregiver." Doulas usually act as patient advocates and hands-on coaches.
A doula stays with you when the nurse needs to disappear for long periods of time. Having a doula can free you up to focus on your partner and the birth.
Cheer from the sidelines. Many couples choose this option. You're there to hold your partner's hand and rub their back. You may snap pictures or take videos of your baby's birth. You may even cut the umbilical cord. But you're happy to let others do the hands-on work.
Wait outside. In some cases, a woman doesn't want their baby's father there. If you haven't been involved in the pregnancy or are estranged from them, there's a good chance they won't. Whatever the reason, if your presence in the room makes it stressful for them, it can make labor and delivery more difficult. Then it's better for you to be elsewhere.
For most dads, though, being with their partner is a good choice. In one study of how new fathers viewed the experience, 81% said it was rewarding and enjoyable. Regardless of how involved you choose to be, witnessing that final push that sends your child into the world can be an experience like no other.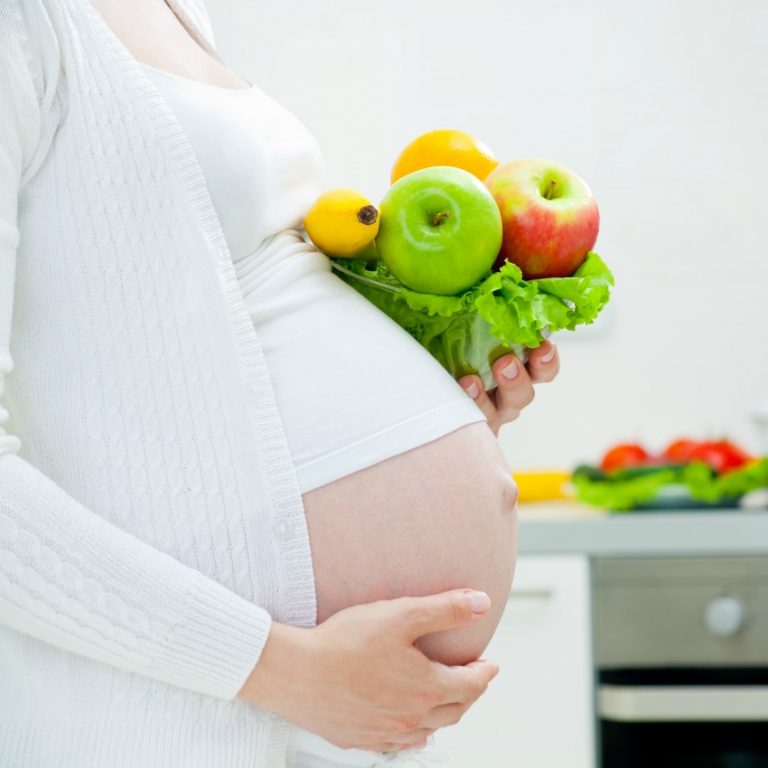 Home and Car
Your partner may be lower on energy these days. You can be a big help by getting the house and car ready for your baby.
Set up the nursery.
Baby-proof the house.
Cook some meals and stock the freezer.
Install the car seat for your baby.
Look into childcare or housekeeping help, if needed.
Work and Finances
You can set your mind at ease by putting your financial ducks in a row. It's ever too early to start planning for the future.
Look into paternity leave.
Line up family health insurance coverage.
Consider talking with a financial planner.
Start a college or special fund if you can.
Baby Care and Bonding
Your baby will be lucky to have the two of you. Now is a great time to learn what you can about this brave new world of parenting.
Attend parenting classes with your partner.
Learn how holding and feeding helps with bonding.
Learn to change diapers so your partner can rest.
Pick up your favorite childhood books to read to the baby.
Ask about well-baby visits.
Read up on child development for the years ahead.
Life With Your Partner
Your partner probably feels a bit fragile after the rigors of childbirth. Whether they gave birth by C-section or vaginally, they will be sore and  may have some bleeding and vaginal discharge for several weeks. They may have painful urination or involuntary leakage of urine, called urinary incontinence. On top of all that, they may have problems with constipation or hemorrhoids from the strain of delivery. If they delivered vaginally, bleeding could last longer if they had a vaginal tear. Recovery from a C-section requires that they limit their activity for a few weeks. It's enough to shorten anyone's fuse.
What you can do:
Pitch in as much as possible.
Help out by doing the household heavy lifting: grocery shopping, laundry, and meals.
Be patient, especially when it comes to physical contact. It may take anywhere from 4 to 6 weeks for them to heal completely, and even then they may not be ready for sex. Let them take the lead, and show affection with your hugs and kisses. They also may appreciate the occasional foot rub.
Breastfeedingmay not be a breeze. While it seems like it should come naturally, breastfeeding isn't easy for all moms and babies. Your partner may get frustrated if your baby has trouble feeding. They may have sore nipples at first while your baby learns to latch on properly. Some women get clogged milk ducts, which can be a painful problem. And because the baby needs to eat every 2 to 3 hours, mom isn't getting a lot of sleep either.
What you can do:
Encourage them to sleep when the baby sleeps.
Make it your job to handle nighttime diaper changes.
If they are using a pump, learn how to clean it.
Emotional changes.
Some new moms have bouts of sadness and anxiety, known as the "baby blues." Feeling sad, anxious, or down can be a normal part of adjusting to motherhood. However, if these feelings get worse, are severe, or last more than a couple of weeks, they may have postpartum depression, and they should talk about it with their doctor.
What you can do:
If you notice they're been a bit down, ask them how they're feeling. Just talking with you may help a lot.
Encourage them to take breaks and get out of the house while you watch the baby, even for just a short time.
If you notice that they have symptoms of postpartum depression, encourage them to get help. They may not realize that they're depressed.
Remember that this is temporary. Before you know it, your partner will feel more like their old self again, your baby will start sleeping more than 2 hours at a time, and you'll all settle into a comfortable routine as a new family.
16 Ways to Get Ready
Whether you're still dealing with the shock or you've been waiting for this moment for years, finding out you're going to be a father is a life-defining moment. It's normal to have a mixture of feelings, from pure joy to outright terror — even if this is something you've always wanted.
In all honesty, it's hard to ever feel completely prepared to become a father. However, we've got some ideas for you as you await your little one's birth and also to put into place in the exciting-yet-tiring, exhilarating-yet-exhausting months to follow!
You may not be the one who is physically carrying the baby, but that doesn't mean you're not a part of the pregnancy and birth experience. The same can go for those who are using a surrogate or adopting — there are definitely ways to feel involved.
Plenty of books out there are written for expectant fathers, but you don't have to limit yourself to those. Join some online groups or sign up for a pregnancy newsletter.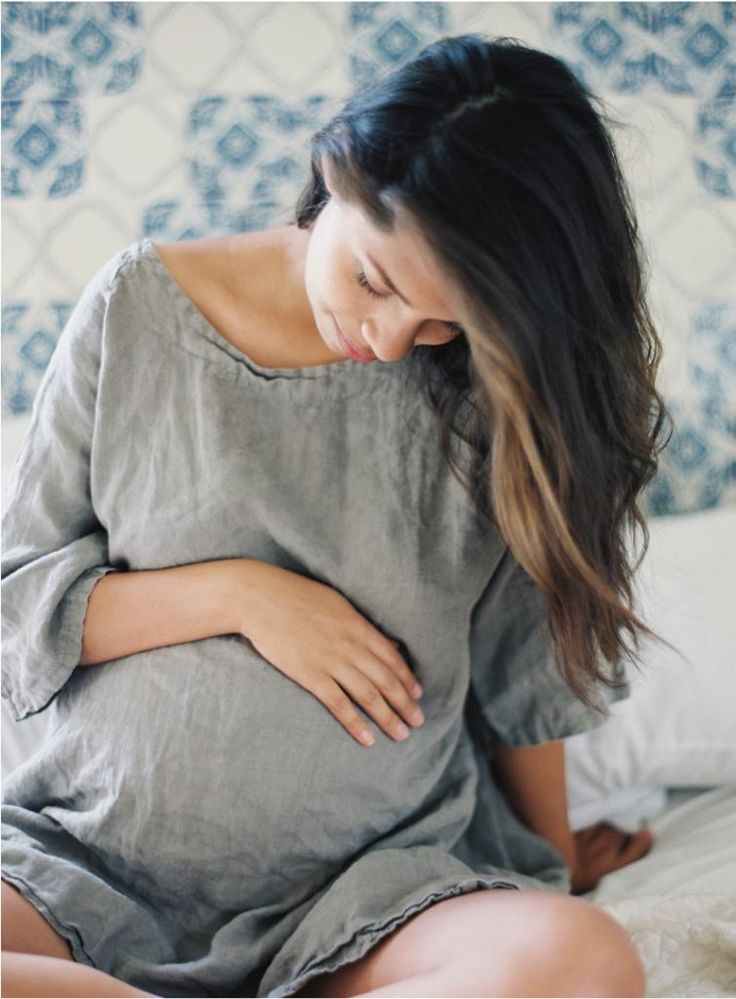 If your partner is experiencing pregnancy symptoms, from morning sickness to heartburn, do some research. Understanding what they're feeling can help you to better support them as they carry your child.
When the time for labor, birth, and caring for a newborn arrives, knowing what to expect can make the entire thing a much better experience. Read about vaginal and cesarean deliveries, breastfeeding, diaper changing, and more.
Before your baby arrives is a great time to focus on your own health. If you smoke, try to quit. Exposure to smoke during pregnancy has been shown to increase the risk of congenital heart defects in newborns.
How are your eating habits? Eating well now will help fuel your long days (and nights!) of new parenthood. If your diet could benefit from some small changes, consider these healthy swaps. Or add some fiber-rich and immune-boosting foods to your meals.
If it's been a while, schedule an annual physical with your family doctor or internist.
And find out if you're up to date on all your vaccinations, like whooping cough.
Now is a great time to start discussions about the kind of parents you plan to be. Are both of you all-in on breastfeeding? (Support from the father is critical to breastfeeding success!) Do you want the baby to sleep in a crib in their own room as soon as you get home? Will both of you be working? What are your plans for childcare?
Remember that these things are still theoretical for both of you. Once the baby arrives your feelings may change. Breastfeeding might be more challenging than you had hoped or you may want to rethink your feelings about cloth diapering.
There are also discussions that won't be relevant just yet, but they are important nonetheless. Discussing discipline, including things like spanking, should happen before your child becomes a feisty toddler. Beginning the discussion now opens those lines of communication and helps you to get on the same parenting page.
Speaking of being on the same page, now is the time to start thinking of yourselves as a team.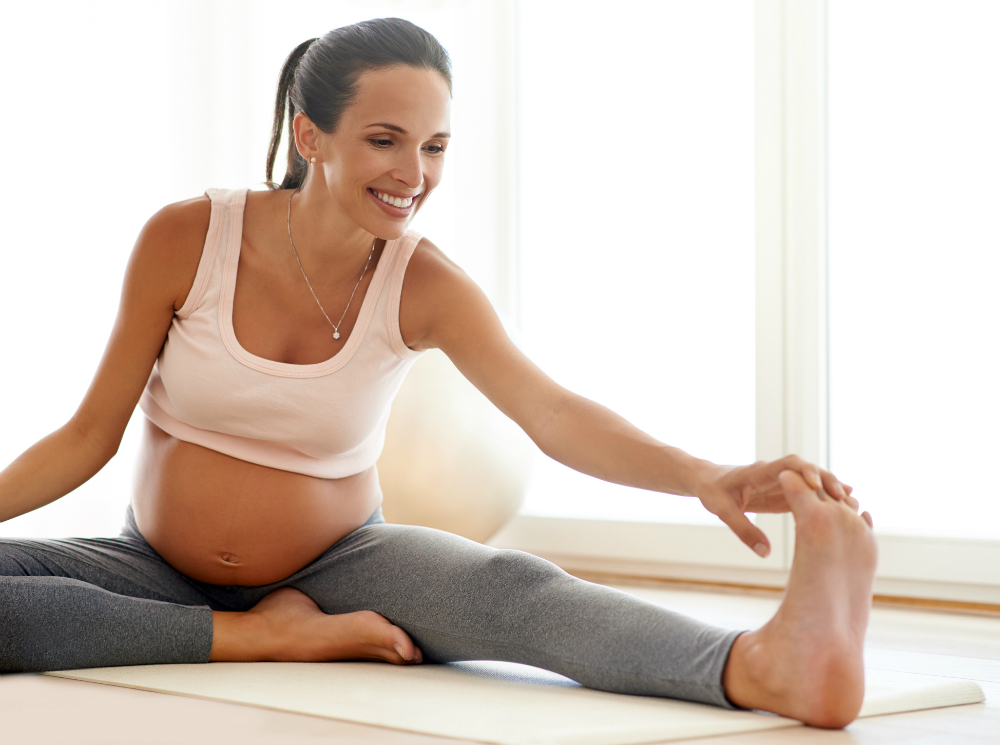 You, your co-parent, and your baby are linked for life, even if your romantic relationship with your co-parent doesn't continue. It's a good idea to start viewing everything through that lens and letting go of keeping score as if you're in a competition.
If the person carrying your child is feeling exhausted and dealing with morning sickness, helping them out is also helping you and your baby. Feeding them what they are able to eat, picking up the slack on housekeeping, or making sure to check in on them every day are some ways you can support your common purpose — caring for your family.
Not everyone has a great relationship with their own father. If you're lucky enough to have a great dad of your own, you may want to be just like him — and that's wonderful.
If your own dad left a lot to be desired you may feel nervous about your own role as a father. The great news is that you get to decide how you approach parenthood.
Find your own fatherhood role models. You're creating this role from scratch and it's up to you to decide how you want it to look.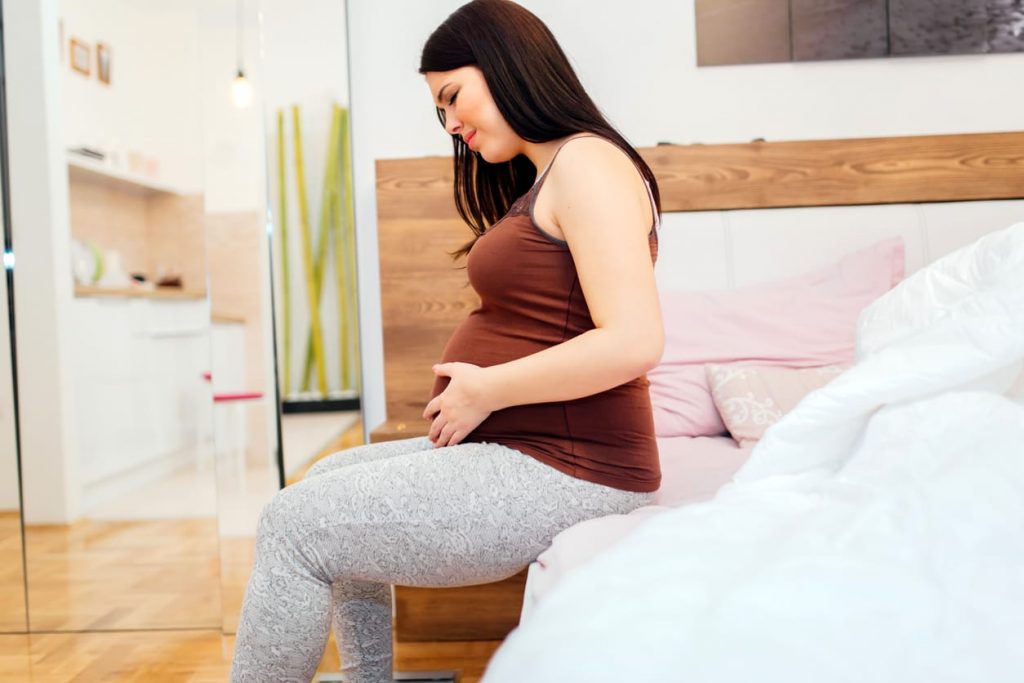 On that note, it's great to find some other fathers for your friend group. Having someone familiar with the challenges of parenthood gives you an outlet and a place to ask questions, vent, or commiserate about the experience of becoming a dad.
There are online groups, church groups, and groups you can find through your doctor or hospital.
Prenatal appointments are a great way to get excited about the pregnancy. Of course there is the experience of seeing your baby-to-be on ultrasound, but even the other routine checks can help you to connect with the pregnancy and learn more about what to expect.
You have an opportunity to ask your own questions, find out what your partner is experiencing, and learn more about your baby's development.
While work schedules and other challenges may prevent you from attending every appointment, talk to your co-parent about creating a schedule that allows you to be there as much as possible. This can continue when the baby is the one scheduled for newborn checkups.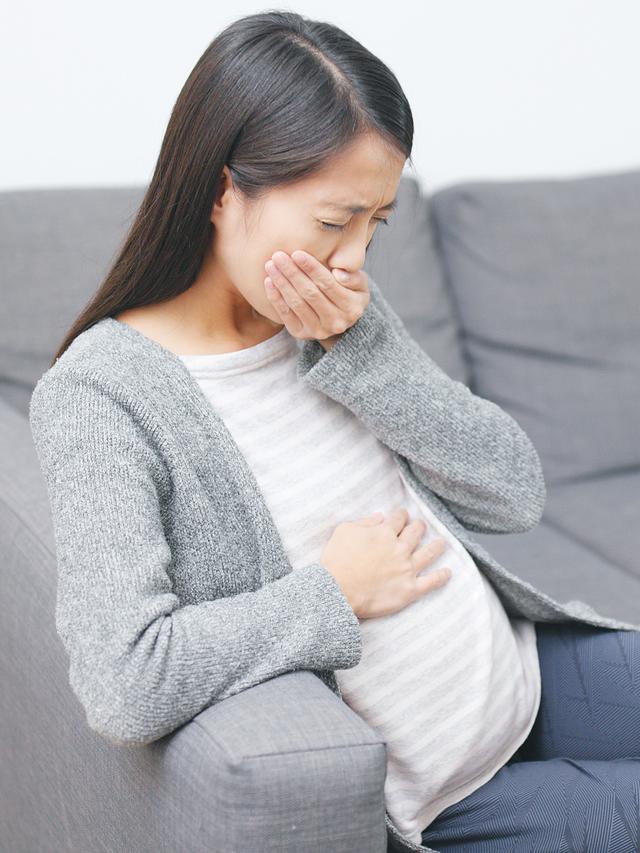 Becoming a parent can definitely have an effect on your sex life. From the first moment you learn your partner is expecting you might feel a range of emotions — intensely connected to them and craving the intimacy of sex, nervous about doing anything that may affect the pregnancy, or simply… confused. This is another place where open communication is key.
You'll hear many jokes about how your sex life is over, or about the changes that happen to the body during pregnancy. These comments aren't helpful and ignore the emotional complexity of sex and parenthood.
The reality is that sex after pregnancy will take time — and we're not just talking the 6-week recovery that is suggested for physical healing after labor and delivery.
It's important to be sensitive to all the changes you're both going through — lack of sleep, breastfeeding, the emotional impact of having a newborn — and to communicate with your partner about their needs and your own when it comes to intimacy and sex.
But sex after a baby can be even better. You're connected in ways you never have been and the shared experience of becoming parents can bring many couples even closer.
Often the progress of pregnancy and the celebrations like baby showers are focused on the pregnant person, but you are part of this too.
Consider hosting a co-ed shower so that you can be part of the fun. Go shopping with your partner to choose items for your baby. Keep a journal about how you're feeling. Take lots of pictures of you throughout the pregnancy as well. Documenting these life changes is just as important for you!
There's a lot to do to prepare for a new arrival. It's definitely not just about carrying the baby. Creating a registry, preparing a space, saving money, researching child care, and so many more items will need to be tackled to prepare for your newborn.
You may find that you enjoy being part of all the tasks or that you're better suited to handling only certain aspects.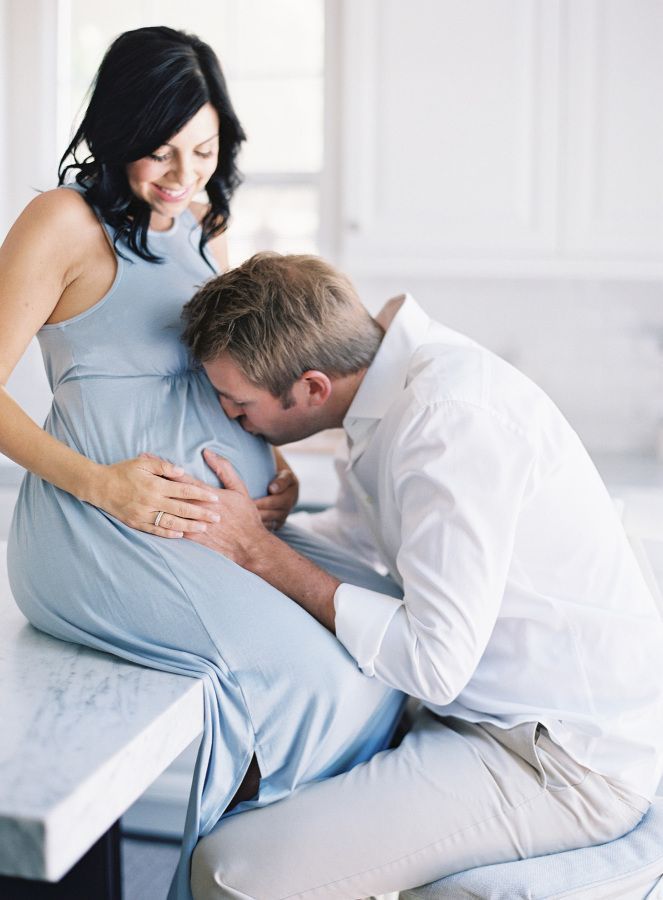 Look for many ways to be involved in getting ready for your new arrival.
A few suggestions:
learn how to install and use the car seat (and volunteer to teach others)
make phone calls about childcare or insurance
put together furniture or paint the room
research the best baby carriers or formula
take a class on birth or breastfeeding with your partner
talk to your employer about your leave options
pack the hospital bag
A new baby can bring about the best — and worst — in people. Remember that talk about your team? It's you, your co-parent, and your new baby.
It's up to your team to decide on things like who attends the birth, how soon you welcome guests, and a million other decisions you'll make together. If family or friends question your choices it's important that you speak up.
Remember that it's healthy and normal to set boundaries. If you want to celebrate the birth by inviting everyone you know to your home in the days after your baby's arrival that is great.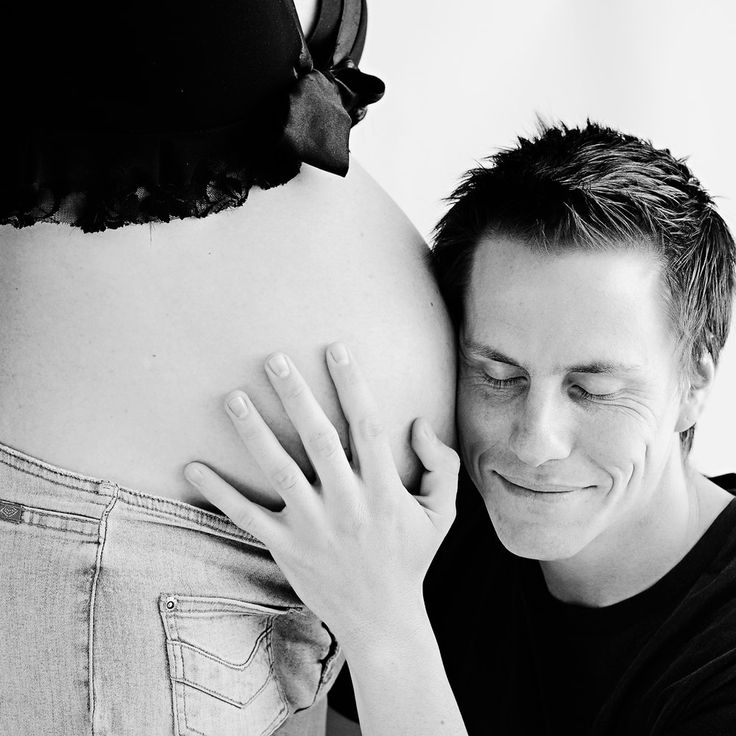 But if you want to limit visitors and spend some time alone as a family that is equally great. You can be the one to let others know what you will — and won't — be doing as a family.
Not just in family situations. This may mean speaking up to ask questions at appointments or during labor. This could mean doing what you can to support them in their decision to return to work — or their decision to stay at home.
This may also mean looking for signs of postpartum depression and helping them to get the right professional help. You're a powerful force in supporting their health. And having two healthy parents is good for your baby.
We talked about this through pregnancy, but make sure that you continue to stay involved when the baby arrives. It is easy for fathers to feel left out in the early days, especially if the other parent is breastfeeding. You may feel like your role isn't as important — but it is.
Ways to care for your newborn:
change diapers — not just during the day, but at middle of the night wakings
give baths
spend time skin-to-skin to help establish a secure attachment
read to your baby
choose a special song to sing at bedtime
bottle feed (or if baby is exclusively breastfed, be the burper or care for them pre- and post-mealtime)
bring your co-parent drinks and snacks
take on chores like dishes and laundry; you can baby wear while you do many things around the house!
Parenting is messy.
It's hard and complicated and exhausting. But it's also fun and exciting and rewarding. The key to getting through the moments — both the good and the bad — is being able to laugh. When you haven't slept enough and every diaper seems to be a blowout and you accidentally pour breast milk into your coffee your ability to laugh will carry you through the challenges.
Your partner needs sleep. You need sleep. Your baby needs sleep.
There are many approaches to sleep and it may take some trial and error to find the right way for your family. What is important is that everyone is getting sleep. You may have to work tomorrow, but so does your co-parent.
Sleep in shifts, take naps whenever you can, divide and conquer to take care of chores and responsibilities that need to get done so the other person can get a break. Whatever you do, make sure that everyone in the house has a chance to sleep.
There will be many phases of your little one's life. Sometimes you may feel disconnected or less important.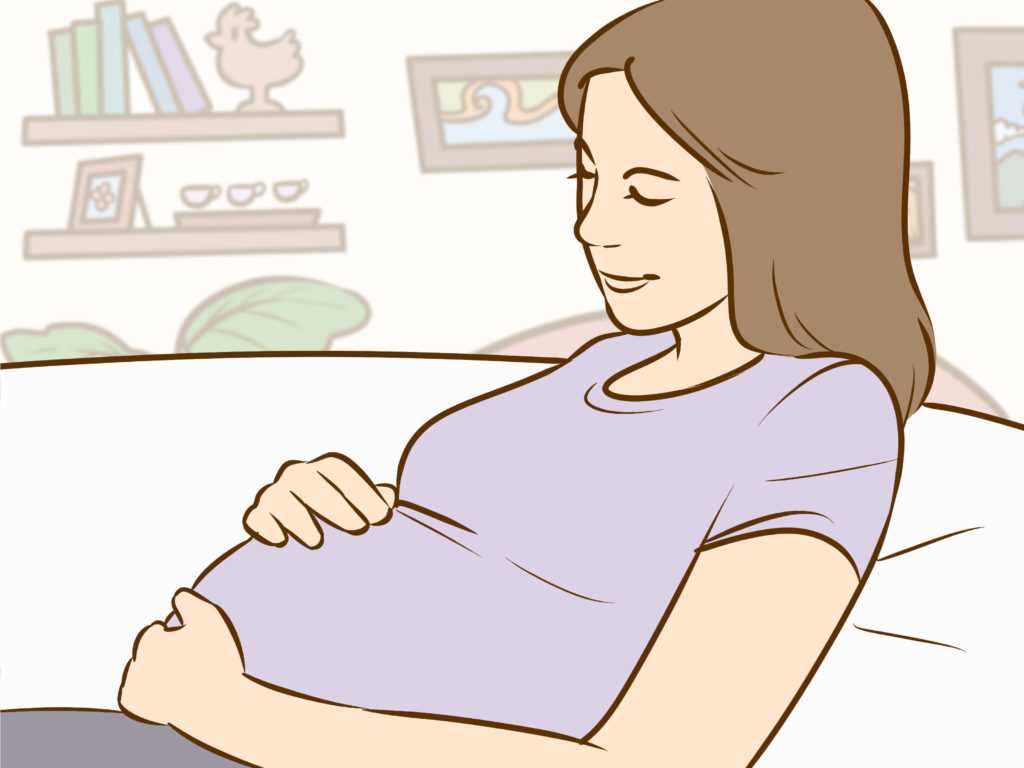 It can be difficult to return to work or to feel like the secondary caregiver. But working outside the house for work doesn't make you a bad father — you're providing for your family.
Trust us, you'll definitely have moments to shine, for example, when your little one says "dada" or holds your finger the first time. Or when you're the only person they want to tuck them in or sing their special song.
Fatherhood is about being in it for the long haul. Your presence in their life is a gift you give them — and yourself — every day.
What tests should a man take when planning a pregnancy
An important part of the pregnancy planning process is checking future parents for possible diseases and pathologies - passing various types of tests and examinations. This will help to avoid complications during the period of gestation.
List of tests and their brief description
Men's reproductive health is just as important as women's, so there are a number of pregnancy tests for men:
For genital infections
Spermogram
For TORCH infection
Prostate secretion test
A range of blood and urine tests
Initially, the male future father needs to make an appointment with a urologist who will conduct a qualified examination, interview the patient, and also refer him to the necessary tests and studies.
Sexual infectious diseases
Screening for sexually transmitted infections uses the following types of tests:
Urethral scraping for polymerase chain reaction (PCR) evaluation
This sample is also examined for signs of the presence of pathogens such as: trichomonas, toxoplasma, gardnerella, chlamydia, ureaplasma, HPV, herpes virus, Epstein-Barr, gonococci, cytomegalovirus, papillomavirus, etc.
If the causative agents of such diseases are detected, the patient, as well as his partner, is prescribed a course of treatment, which must be completed simultaneously and before the conception of a child.
TORCH infections
Male pregnancy tests include screening for TORCH infections :
Herpes
Rubella
Cytomegalovirus
Toxoplasmosis
These diseases are extremely dangerous for the unborn child.
In this study, the content of lgM and lgG immunoglobulin antibodies in the blood of a man is assessed:
The presence of antibodies of the lgM group indicates that the patient is currently infected, therefore, treatment is necessary
If lgG is present in the blood, this means that the patient has already had the disease and his body has the necessary immunity
Spermogram
Spermogram is an analysis of a man's seminal fluid for fertility.
Long-term preparation is needed before it:
For several months, the patient must adhere to a healthy lifestyle and avoid bad habits
For 4 weeks, it is necessary to give up visiting the sauna and bath
In 2 weeks, you should stop playing sports and experience heavy physical exertion
During the week prior to the analysis, it is necessary to refrain from any kind of sexual contact in order to avoid ejaculation
To donate seminal fluid, the patient retires to a separate room and, using any convenient method, collects material for examination in a special container.
Evaluation of prostate secretion
Prostate secretion is released during prostate massage. As a result of such an analysis, it is possible to determine the following pathologies:
Prostate adenoma
Malignant neoplasm
Inflammation
You must also abstain from sexual intercourse for 5-7 days before this test.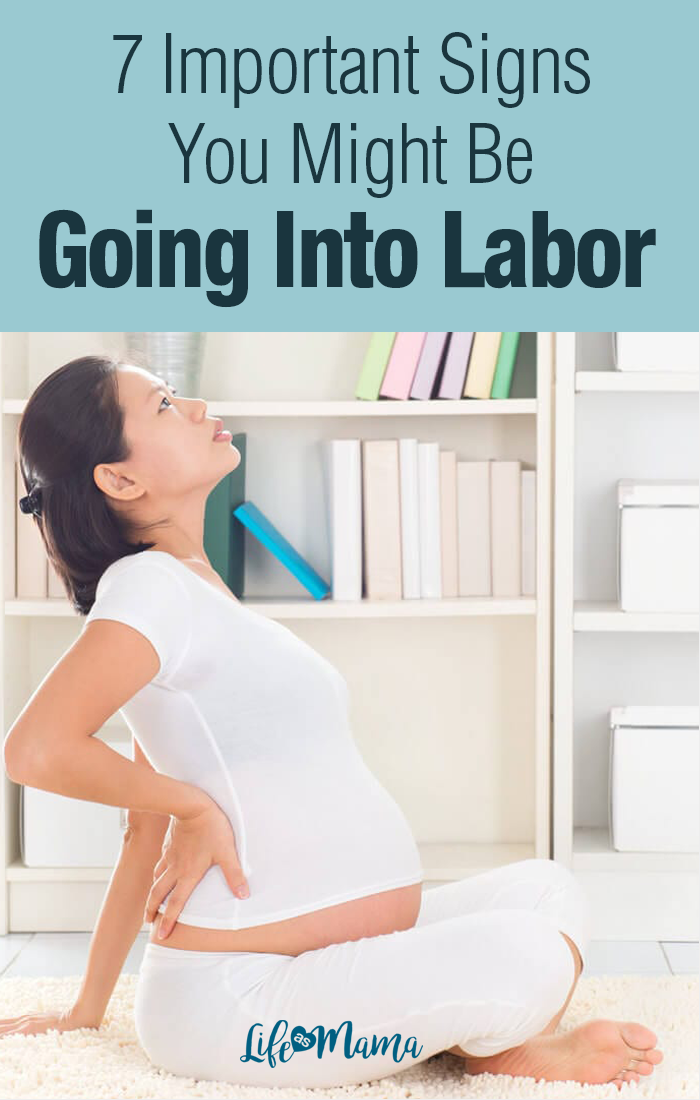 Urinalysis
Test data shows urine parameters such as:
Color
Presence of proteins
Presence of blood cells
Salt components
If the result is not normal, the doctor sends the patient for further examination.
Blood tests
Several types of blood tests are required before the proposed conception:
General analysis - shows the presence of inflammation, anemia and other pathologies, as well as the presence of chronic diseases
Biochemical - shows a lack of vitamins, the presence of chronic pathologies, malfunctions of various organs
Hormone test:

Testosterone
Follicle-stimulating hormone (FSH) - affects the correct functioning of the gonads
Estradiol hormone - responsible for many processes, but its normal content in the male body is lower than in the female
Chorionic gonadotropin (hCG) - normally absent in the male body
Luteinizing hormone - regulates the functioning of the sex glands, and also ensures the production of testosterone
Prolactin

Tests for a number of diseases:
Test to determine the group and Rh factor (if not previously determined)
Pregnancy tests for men may also include additional tests such as:
Ultrasound
Magnetic resonance imaging
Computed tomography and others
These tests may be ordered by a physician to clarify the diagnosis if abnormalities have been found in the patient's laboratory tests.
In the event that the patient or his spouse suffers from hereditary genetic diseases, it is recommended to be examined by a geneticist to determine the risk of developing such diseases in the unborn child.
Advantages of the procedure at MEDSI
Appointments are conducted by experienced urologists, gynecologists, andrologists and reproductologists who will develop an individual examination program before pregnancy planning for both women and men
Availability of own laboratory allows research to be carried out as soon as possible
A wide range of diagnostic equipment from leading manufacturing countries (USA, Japan, Germany, etc.) provides accurate results of ultrasound, CT, MRI and other types of examinations
To sign up for a consultation with a highly qualified specialist, call 8 (495) 7-800-500 (works around the clock)
Clinic specialists develop comprehensive pregnancy planning and management programs, as well as training courses for expectant parents
Do not delay your treatment, see your doctor now:
Pregnancy planning and management
Spermogram
Fertility consultation
Pre-gravid preparation is the key to the health of mother and child
Main page / Current interviews
Views: 38562
Caring for the health of the child should begin long before his birth.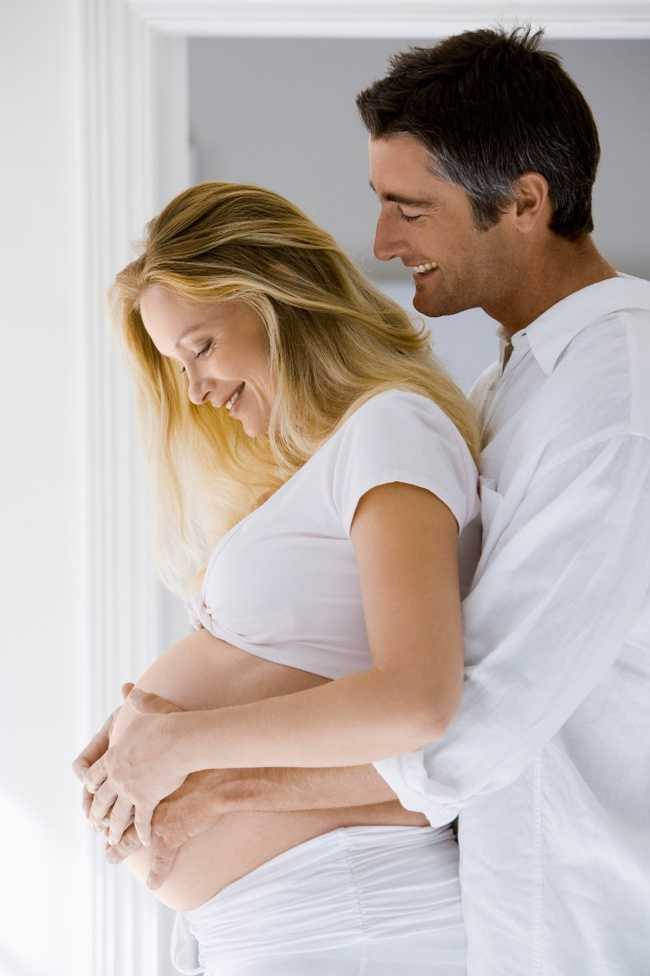 Motherhood or fatherhood requires a huge amount of time, energy and money, and most importantly, love and the desire to take responsibility for the life of a child. What is preconception preparation and why is it important to plan a pregnancy...
- What is pregravid preparation and what is it for?
- What pregravid preparation is a complex of diagnostic, preventive and therapeutic measures, the result of which is the preparation of the body for the full conception, bearing and birth of a healthy child. The need for pre-gravid preparation is determined by the current medical and demographic situation that exists at the moment. It is well known that human health is formed starting from the prenatal period, and largely depends on the health of the mother and the course of pregnancy.
- What does it include?
- Preparation for pregnancy must be read not a month or two before conception, but at least six months or better a year before the expected moment of conception.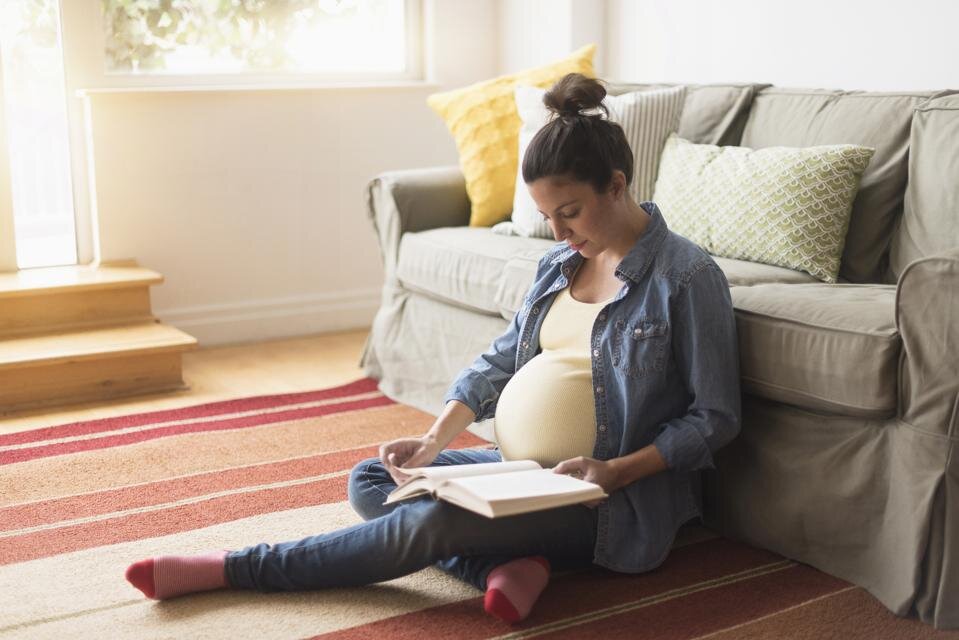 Preconception preparation includes determining the health status of future parents, preparing the body of each parent for conception and the woman for pregnancy, as well as determining the optimal days for conception.
- How should I start preparing for pregnancy?
- You should start with a consultation with a gynecologist, therapist and geneticist. A gynecologist will need to pass an analysis for sexually transmitted infections, and both parents pass this analysis. You will also have to pass tests for intrauterine infections - toxoplasmosis, rubella, cytomegalovirus infection and herpes. A smear should be done for atypical cells, colposcopy and ultrasound diagnostics of the pelvic organs, mammary glands, thyroid gland in a woman. According to the indications, the hormonal profile of the future mother is determined, if necessary, then treatment with hormonal drugs is carried out.
The therapist will refer you to an ECG, fluorography and consultations of narrow specialists, including a dentist, an ENT doctor to identify and sanitize chronic foci of infections.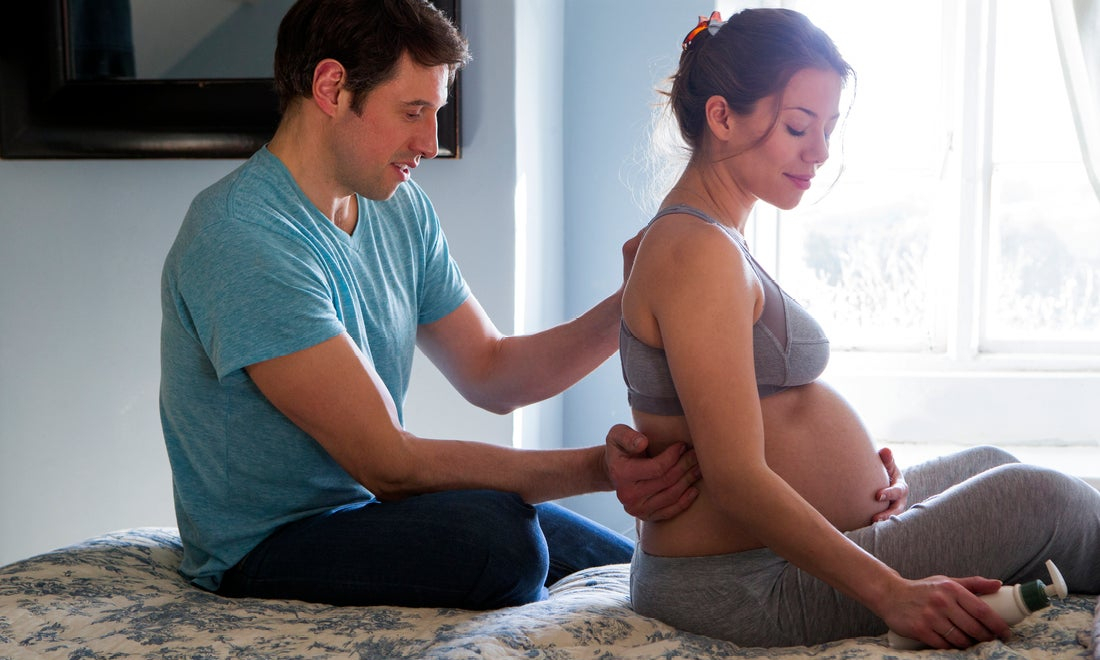 This specialist must identify diseases in spouses that can lead to remission, as well as give a referral for all the necessary tests: general and biochemical blood tests, urine and determination of the blood group and Rh factor of future parents, as well as a blood test for RW , HIV, hepatitis B and C
As for the consultation of a geneticist, here the doctor must know the smallest details of your life according to indications in order to determine the sex of the child. This is of fundamental importance for some hereditary diseases in parents. Particular attention is paid to information about whether a child was already born with genetic abnormalities, whether there are hereditary diseases or malformations in the family, whether the marriage is consanguineous, or whether a woman is over 35 years old or a man is over 50 years old, whether there have been spontaneous miscarriages in the past, non-developing pregnancy and more. Thanks to this information, the specialist will be able to predict the condition of the unborn child and reduce the risk of complications in the future.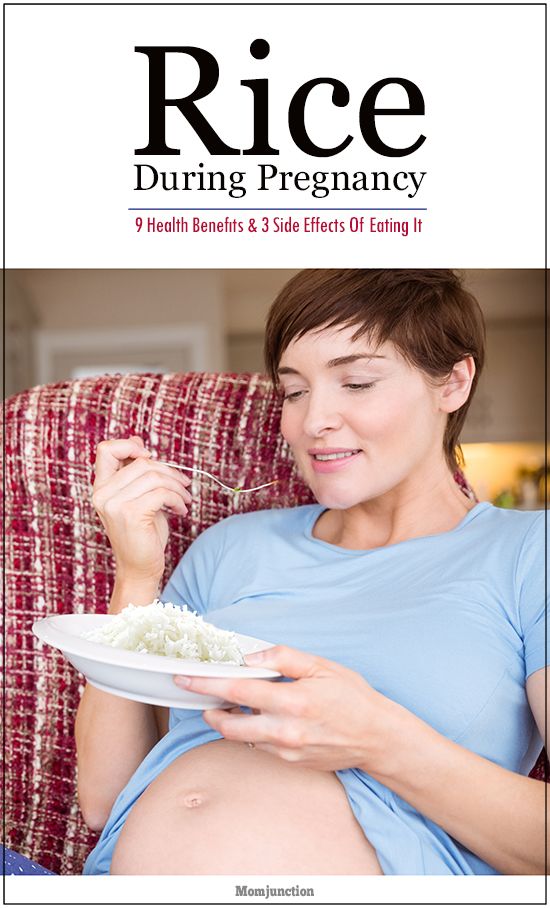 - Why should you pay special attention to the diet when planning and carrying a pregnancy?
- Nutritional deficiencies increase the risk of pregnancy complications, prematurity, physical and mental developmental disorders in children. As for iodine deficiency, here at the beginning of pregnancy, an imbalance of thyroid hormones negatively affects the process of implantation of the fetal egg, which leads to the formation of primary placental insufficiency. In the early embryonic period, it leads to intrauterine death and spontaneous miscarriage. In later periods, it can lead to the formation of malformations of the central nervous system and sensory organs, chronic intrauterine fetal hypoxia and congenital hypothyroidism. According to experts from the World Health Organization, iodine deficiency is the most common cause of mental retardation in children. Studies conducted around the world have shown that the average indicator of mental development in regions with severe iodine deficiency is 15–20% lower than without it.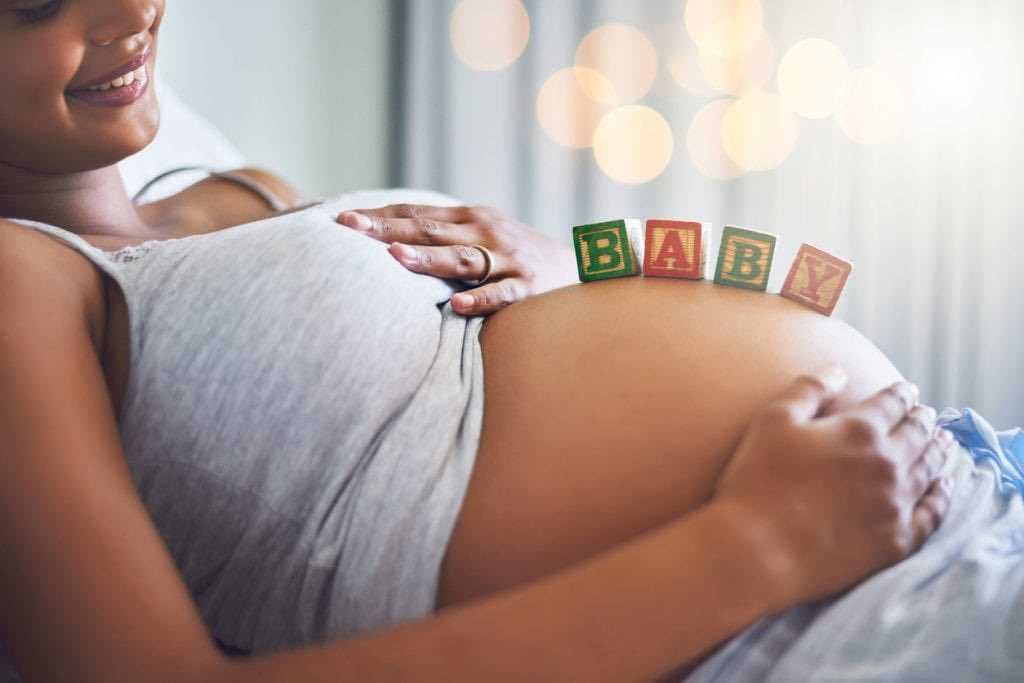 Consequently, the more women suffer from iodine deficiency, especially in the first trimester of pregnancy, the more children will not be able to reach the genetically inherent level of intellectual development.
- How to avoid nutrient deficiencies?
- The easiest way is prevention. It is necessary to take as a rule a balanced diet with plenty of protein, vegetables and fruits. In addition, it is necessary for three months continuously during breakfast to include vitamins in your diet and your partner's diet: folic acid - 400 - 800 mcg, vitamin E - 200 mcg, Vitamin C - 0.25 mg, Iodomarin - 200- 250mcg.
- What else is important for a woman who is planning a pregnancy to know?
- A woman planning a pregnancy should stop using alcohol, drugs and tobacco smoking, including passive smoking. The only sure way to give birth to a healthy child and preserve the reproductive health of a woman is to plan pregnancy correctly and professionally.