Prepare to be a dad
16 Ways to Get Ready
Whether you're still dealing with the shock or you've been waiting for this moment for years, finding out you're going to be a father is a life-defining moment. It's normal to have a mixture of feelings, from pure joy to outright terror — even if this is something you've always wanted.
In all honesty, it's hard to ever feel completely prepared to become a father. However, we've got some ideas for you as you await your little one's birth and also to put into place in the exciting-yet-tiring, exhilarating-yet-exhausting months to follow!
You may not be the one who is physically carrying the baby, but that doesn't mean you're not a part of the pregnancy and birth experience. The same can go for those who are using a surrogate or adopting — there are definitely ways to feel involved.
Plenty of books out there are written for expectant fathers, but you don't have to limit yourself to those. Join some online groups or sign up for a pregnancy newsletter.
If your partner is experiencing pregnancy symptoms, from morning sickness to heartburn, do some research. Understanding what they're feeling can help you to better support them as they carry your child.
When the time for labor, birth, and caring for a newborn arrives, knowing what to expect can make the entire thing a much better experience. Read about vaginal and cesarean deliveries, breastfeeding, diaper changing, and more.
Before your baby arrives is a great time to focus on your own health. If you smoke, try to quit. Exposure to smoke during pregnancy has been shown to increase the risk of congenital heart defects in newborns.
How are your eating habits? Eating well now will help fuel your long days (and nights!) of new parenthood. If your diet could benefit from some small changes, consider these healthy swaps. Or add some fiber-rich and immune-boosting foods to your meals.
If it's been a while, schedule an annual physical with your family doctor or internist.
And find out if you're up to date on all your vaccinations, like whooping cough.
Now is a great time to start discussions about the kind of parents you plan to be. Are both of you all-in on breastfeeding? (Support from the father is critical to breastfeeding success!) Do you want the baby to sleep in a crib in their own room as soon as you get home? Will both of you be working? What are your plans for childcare?
Remember that these things are still theoretical for both of you. Once the baby arrives your feelings may change. Breastfeeding might be more challenging than you had hoped or you may want to rethink your feelings about cloth diapering.
There are also discussions that won't be relevant just yet, but they are important nonetheless. Discussing discipline, including things like spanking, should happen before your child becomes a feisty toddler. Beginning the discussion now opens those lines of communication and helps you to get on the same parenting page.
Speaking of being on the same page, now is the time to start thinking of yourselves as a team.
You, your co-parent, and your baby are linked for life, even if your romantic relationship with your co-parent doesn't continue. It's a good idea to start viewing everything through that lens and letting go of keeping score as if you're in a competition.
If the person carrying your child is feeling exhausted and dealing with morning sickness, helping them out is also helping you and your baby. Feeding them what they are able to eat, picking up the slack on housekeeping, or making sure to check in on them every day are some ways you can support your common purpose — caring for your family.
Not everyone has a great relationship with their own father. If you're lucky enough to have a great dad of your own, you may want to be just like him — and that's wonderful.
If your own dad left a lot to be desired you may feel nervous about your own role as a father. The great news is that you get to decide how you approach parenthood.
Find your own fatherhood role models. You're creating this role from scratch and it's up to you to decide how you want it to look.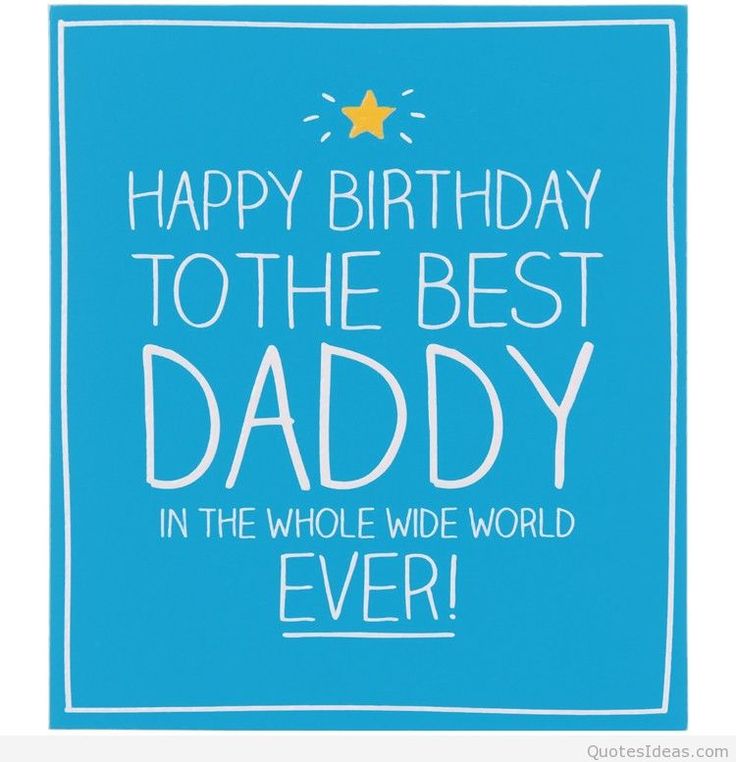 On that note, it's great to find some other fathers for your friend group. Having someone familiar with the challenges of parenthood gives you an outlet and a place to ask questions, vent, or commiserate about the experience of becoming a dad.
There are online groups, church groups, and groups you can find through your doctor or hospital.
Prenatal appointments are a great way to get excited about the pregnancy. Of course there is the experience of seeing your baby-to-be on ultrasound, but even the other routine checks can help you to connect with the pregnancy and learn more about what to expect.
You have an opportunity to ask your own questions, find out what your partner is experiencing, and learn more about your baby's development.
While work schedules and other challenges may prevent you from attending every appointment, talk to your co-parent about creating a schedule that allows you to be there as much as possible. This can continue when the baby is the one scheduled for newborn checkups.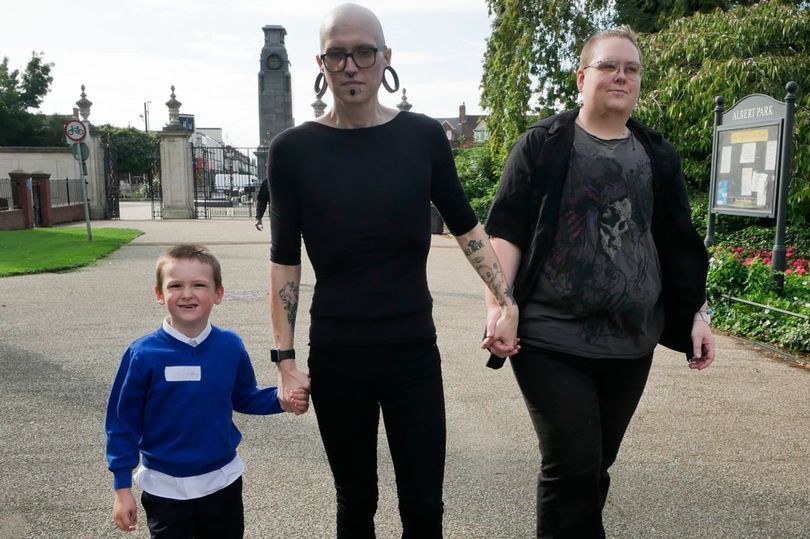 Becoming a parent can definitely have an effect on your sex life. From the first moment you learn your partner is expecting you might feel a range of emotions — intensely connected to them and craving the intimacy of sex, nervous about doing anything that may affect the pregnancy, or simply… confused. This is another place where open communication is key.
You'll hear many jokes about how your sex life is over, or about the changes that happen to the body during pregnancy. These comments aren't helpful and ignore the emotional complexity of sex and parenthood.
The reality is that sex after pregnancy will take time — and we're not just talking the 6-week recovery that is suggested for physical healing after labor and delivery.
It's important to be sensitive to all the changes you're both going through — lack of sleep, breastfeeding, the emotional impact of having a newborn — and to communicate with your partner about their needs and your own when it comes to intimacy and sex.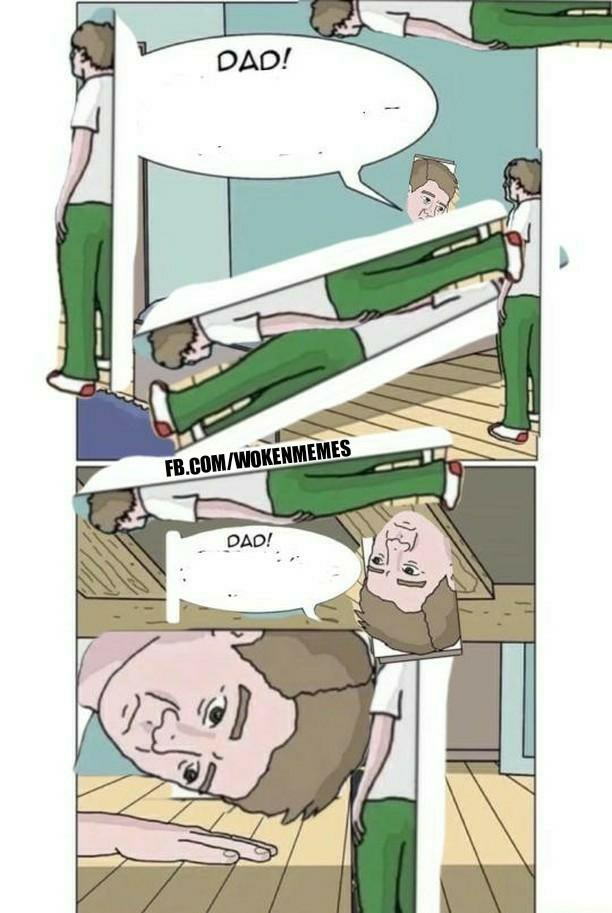 But sex after a baby can be even better. You're connected in ways you never have been and the shared experience of becoming parents can bring many couples even closer.
Often the progress of pregnancy and the celebrations like baby showers are focused on the pregnant person, but you are part of this too.
Consider hosting a co-ed shower so that you can be part of the fun. Go shopping with your partner to choose items for your baby. Keep a journal about how you're feeling. Take lots of pictures of you throughout the pregnancy as well. Documenting these life changes is just as important for you!
There's a lot to do to prepare for a new arrival. It's definitely not just about carrying the baby. Creating a registry, preparing a space, saving money, researching child care, and so many more items will need to be tackled to prepare for your newborn.
You may find that you enjoy being part of all the tasks or that you're better suited to handling only certain aspects.
Look for many ways to be involved in getting ready for your new arrival.
A few suggestions:
learn how to install and use the car seat (and volunteer to teach others)
make phone calls about childcare or insurance
put together furniture or paint the room
research the best baby carriers or formula
take a class on birth or breastfeeding with your partner
talk to your employer about your leave options
pack the hospital bag
A new baby can bring about the best — and worst — in people. Remember that talk about your team? It's you, your co-parent, and your new baby.
It's up to your team to decide on things like who attends the birth, how soon you welcome guests, and a million other decisions you'll make together. If family or friends question your choices it's important that you speak up.
Remember that it's healthy and normal to set boundaries. If you want to celebrate the birth by inviting everyone you know to your home in the days after your baby's arrival that is great.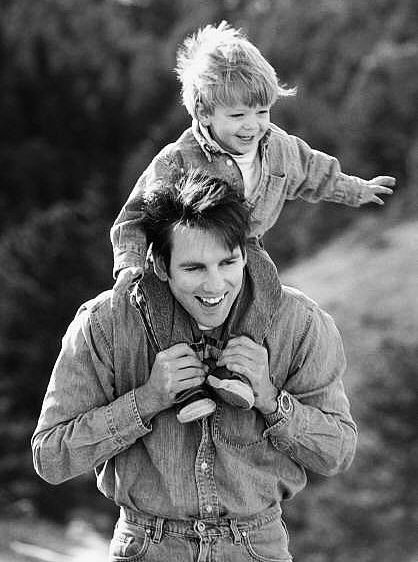 But if you want to limit visitors and spend some time alone as a family that is equally great. You can be the one to let others know what you will — and won't — be doing as a family.
Not just in family situations. This may mean speaking up to ask questions at appointments or during labor. This could mean doing what you can to support them in their decision to return to work — or their decision to stay at home.
This may also mean looking for signs of postpartum depression and helping them to get the right professional help. You're a powerful force in supporting their health. And having two healthy parents is good for your baby.
We talked about this through pregnancy, but make sure that you continue to stay involved when the baby arrives. It is easy for fathers to feel left out in the early days, especially if the other parent is breastfeeding. You may feel like your role isn't as important — but it is.
Ways to care for your newborn:
change diapers — not just during the day, but at middle of the night wakings
give baths
spend time skin-to-skin to help establish a secure attachment
read to your baby
choose a special song to sing at bedtime
bottle feed (or if baby is exclusively breastfed, be the burper or care for them pre- and post-mealtime)
bring your co-parent drinks and snacks
take on chores like dishes and laundry; you can baby wear while you do many things around the house!
Parenting is messy.
It's hard and complicated and exhausting. But it's also fun and exciting and rewarding. The key to getting through the moments — both the good and the bad — is being able to laugh. When you haven't slept enough and every diaper seems to be a blowout and you accidentally pour breast milk into your coffee your ability to laugh will carry you through the challenges.
Your partner needs sleep. You need sleep. Your baby needs sleep.
There are many approaches to sleep and it may take some trial and error to find the right way for your family. What is important is that everyone is getting sleep. You may have to work tomorrow, but so does your co-parent.
Sleep in shifts, take naps whenever you can, divide and conquer to take care of chores and responsibilities that need to get done so the other person can get a break. Whatever you do, make sure that everyone in the house has a chance to sleep.
There will be many phases of your little one's life. Sometimes you may feel disconnected or less important.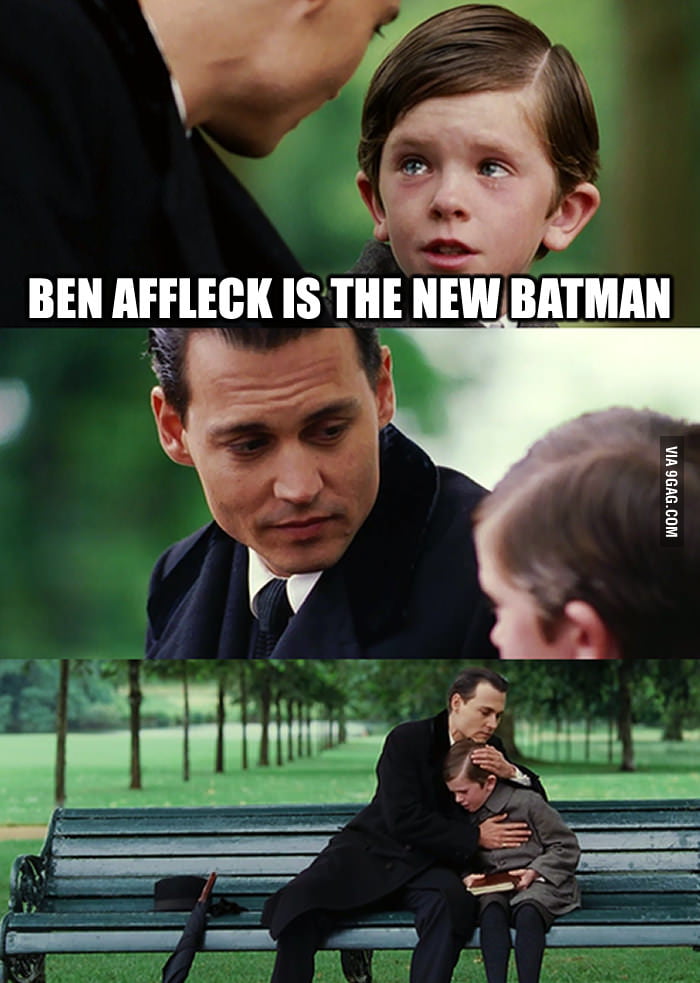 It can be difficult to return to work or to feel like the secondary caregiver. But working outside the house for work doesn't make you a bad father — you're providing for your family.
Trust us, you'll definitely have moments to shine, for example, when your little one says "dada" or holds your finger the first time. Or when you're the only person they want to tuck them in or sing their special song.
Fatherhood is about being in it for the long haul. Your presence in their life is a gift you give them — and yourself — every day.
Preparing For Fatherhood: 21 Ways To Get Ready Mentally
"Being a father is an incredibly special role. You are the first and most important man in your child's life," Shadravan tells mbg. A bit of forethought on all things parenting, both big and small, can help men prepare—physically, mentally, and emotionally—to become first-time parents.
Here are a few ways to start preparing for fatherhood, according to parenting experts and fathers themselves:
1.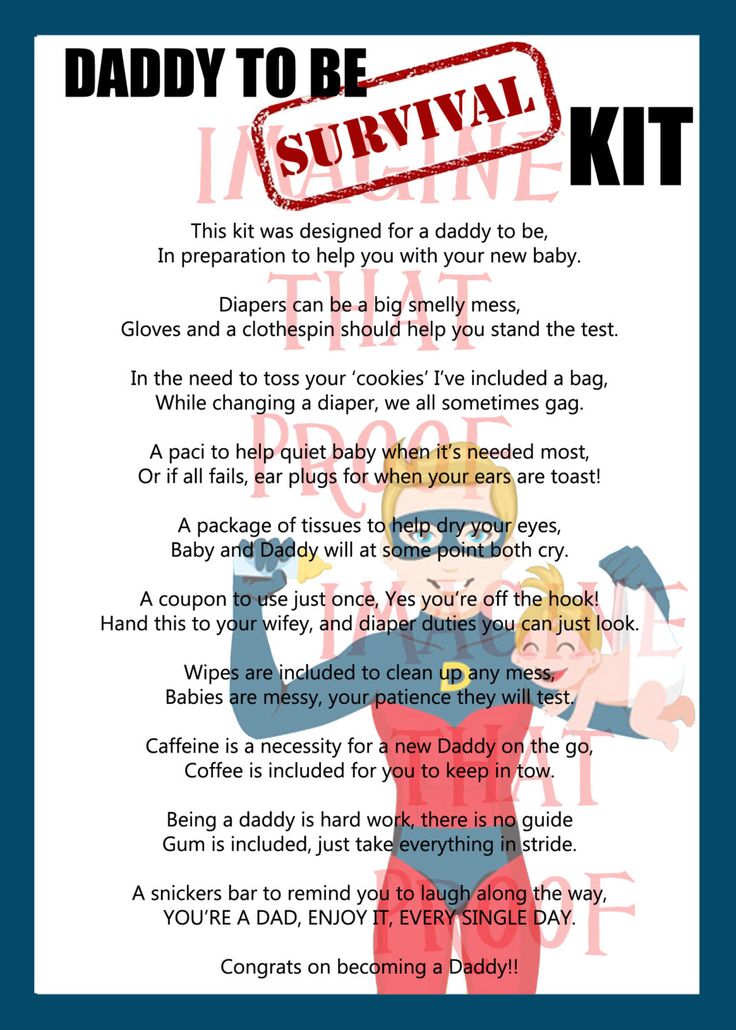 Read and research.
Until recently, the wealth of pregnancy and early parenting books out there spoke more to the woman's experience, but nowadays dad books are becoming more common.
Here are a few to consider:
The Expectant Father
Caring for Your Baby and Young Child
The Ultimate Stay-at-Home Dad
We're Pregnant! The First-Time Dad's Pregnancy Handbook
Talk With Her: A Dad's Essential Guide to Raising Healthy, Confident, and Capable Daughters
Advertisement
This ad is displayed using third party content and we do not control its accessibility features.
(Here's mbg's roundup of the best parenting books, too.)
Of course, there's no need to limit yourself to books. There are also podcasts, Facebook groups, blogs, websites, and YouTube channels chock-full of information. Pick the ones that don't make you feel overwhelmed or guilty. You can also attend prenatal and antenatal classes or work with a parenting coach to get more hands-on education.
2.
Be actively engaged in the pregnancy.
Immerse yourself in the pregnancy journey, Shadravan advises. "Invest time and interest in the pregnancy, be curious about the process, and engage with your partner. The early days are important and set the tone for how interested and engaged you will be when your baby arrives. Each developmental stage is full of wonderment and tremendous growth. Be present, observe, engage, and nurture."
Try to go to all doctor's appointments, especially the visit when you get to hear the baby's heartbeat for the first time. Ask questions about your baby's development and the pregnancy stages. Discuss delivery options and birth plans, help pack the hospital bag, and learn how to hold a newborn. Enjoy the process—use it to bond with your partner and your soon-to-be-born child.
Advertisement
This ad is displayed using third party content and we do not control its accessibility features.
3.
Considering working with a therapist or coach.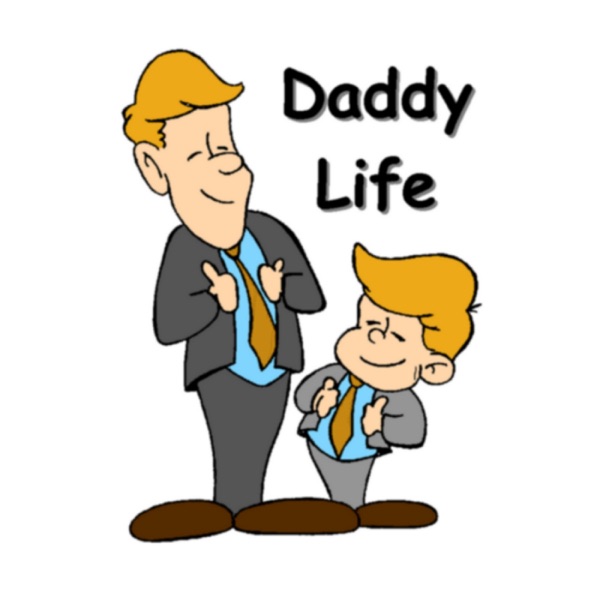 Whether you had a great relationship with your dad or there was room for improvement, your own childhood will likely affect the way you show up as a father. "Fatherhood is a mirror, like any relationship, so your personal baggage will be brought to light," says La Guardia Cross, a popular fatherhood-focused YouTuber and father of two young girls. "Don't be scared—you can work through it as you go. Some baggage you won't even know you're carrying until you become a father, but that's OK. Fatherhood gives you the opportunity to grow."
If your childhood was traumatic or complicated, or if the thought of parenting just makes you anxious, know that you are not alone in having an emotional reaction to the prospect of parenting. Before the baby comes is a great time to recognize and work through these feelings. It can be helpful to work with a therapist who can help you unpack your experiences (past and present) and learn healthy ways to manage the stress and difficulties that inevitably come with parenthood.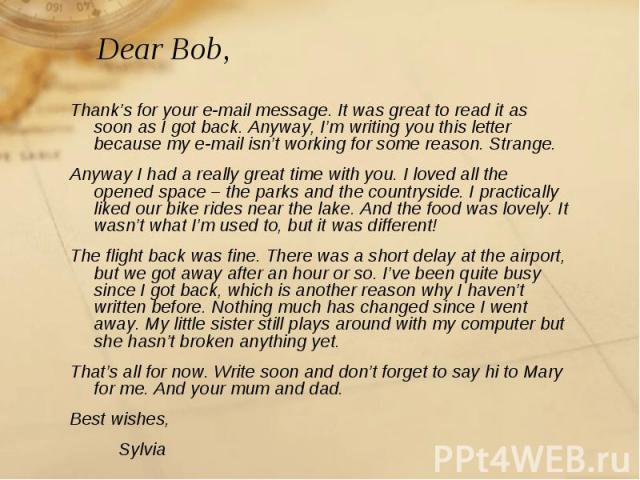 4.
Visualize being the dad you want to be.
It can be easy to think that you'll never be as good a dad as your role model or the sitcom dad on your favorite show. Take some time to reassure yourself that you'll be a fantastic dad, in your own personalized way. Visualize what that would look like for you. What kinds of activities are you doing? Where do you and the kid(s) hang out? What are the moments you never want to miss?
If those prompts aren't working, try to picture your child as an adult. What would you want them to say about you? Focus on the lessons you want to impart, the guidance and love that you want to give. Think of your role in relation to your partner's and how can you complement each other.
It can help to research the various parenting styles that exist and decide what resonates most with you.
Advertisement
This ad is displayed using third party content and we do not control its accessibility features.
5.
Figure out your finances.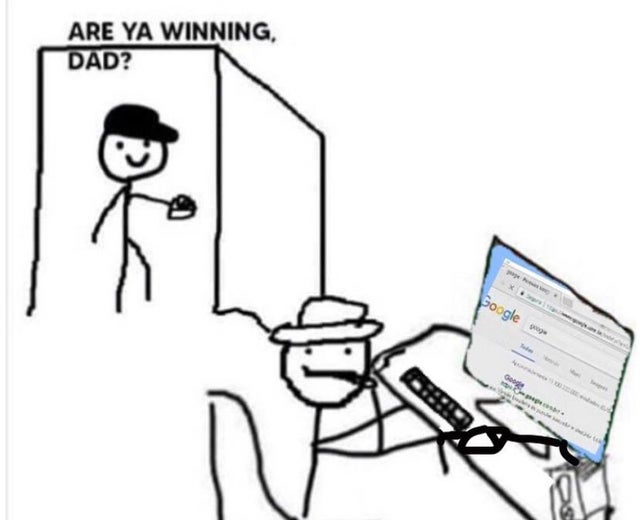 The early months of pregnancy are a great time to re-evaluate spending. The birthing partner might be looking at losing income, staring down medical bills, and contemplating paid or unpaid parental leave options. Dads can help anchor the family finances by planning ahead.
Get your finances in order, set bill payments to automatic, pay any outstanding bills, and get ahead a few months if you can. How? This might mean consolidating debt, applying for loan forgiveness programs, or proactively inquiring about employee benefits that could be particularly useful. Do everything you can to make your financial situation less stressful, as parenthood brings with it a slew of new expenses.
6.
Make a family budget.
Together with your partner, think about the cost of parenting and create a family budget. Over-assume the price of everything from child care to lactation consultants to a safety-compliant crib. While all these things fall in a price range, your budget should accommodate items at the high end so that splurging on specialized support when you need to won't break the bank.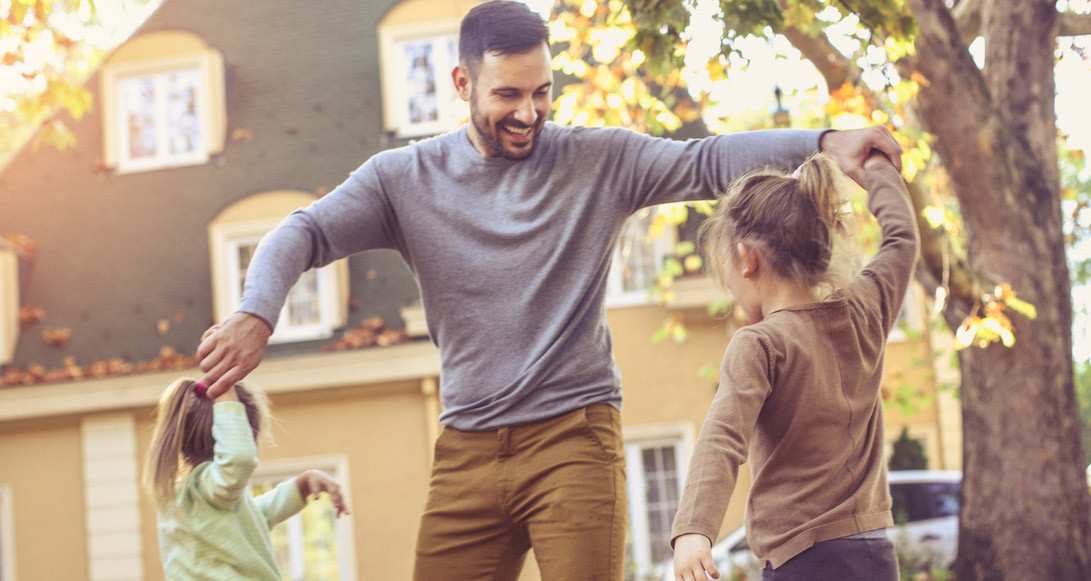 Whatever remains in excess can go toward saving for inevitable future costs like dental care, college or trade school, family vacations, and more.
Advertisement
This ad is displayed using third party content and we do not control its accessibility features.
7.
Meal prep. 
Pro tip: Make and freeze as much food as possible so that, in the exhausting days after the birth, no one will have to worry about cooking. If you're into making your own food, gather recipe books like The First Forty Days so you can prepare highly nutritious meals for your family (especially for the nursing parent). When family and friends ask how they can help, ask for a home-cooked meal or two. Collect the healthiest delivery choices and keep them somewhere safe for easy access. Even better, program them into your phone for speed dial.
8.
Buy a car seat.
A car seat may be your most important after-birth item, as you will not be allowed to leave the hospital without a suitable infant car seat installed.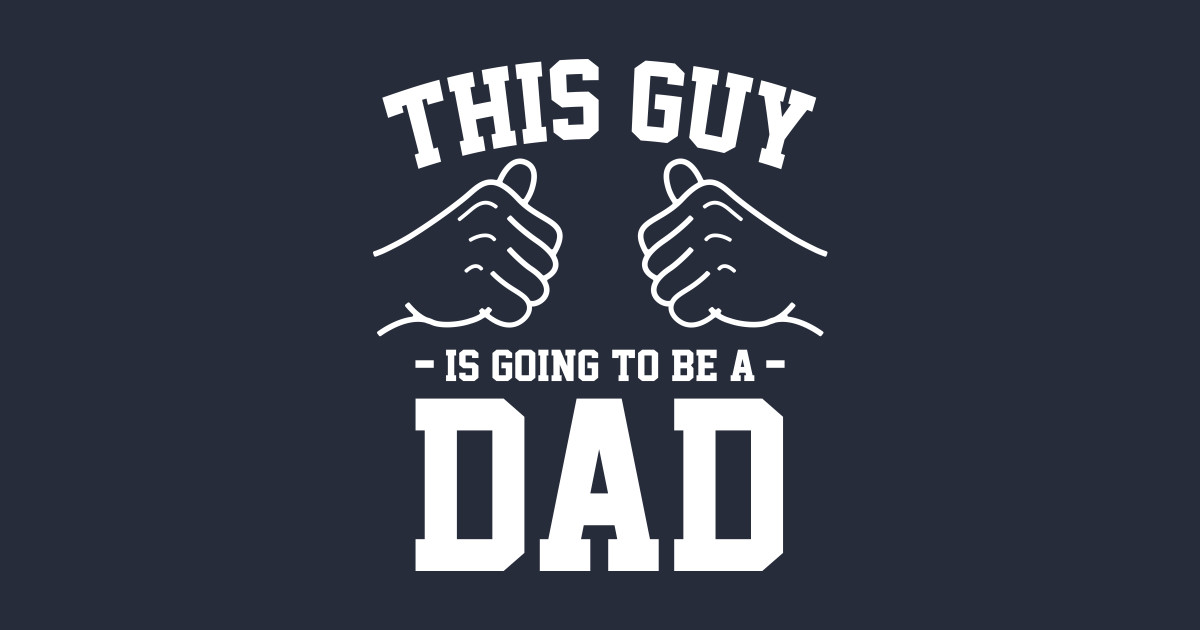 Don't wait until you need to use it to figure out how it works and how the bucket seat snaps into the base. Some are secured by hooks between the seats, and others use your normal seat belt. Either way, installing a car seat is always harder than it seems. Read all the instructions beforehand and put it in the car with ample time to spare.
9.
Prep the baby's room.
Choosing nursery furniture can feel overwhelming because it is all so adorable. Pick something, even if you think you will change it later. If you intend to paint the walls, don't leave it to the last minute. The room should be free of paint fumes before baby arrives. Build or buy all the necessary furniture, such as the crib, changing table, or dresser. When you are blurry-eyed and sleep-deprived, you do not want to handle screws or a hammer. Although you will have a few months after birth to baby-proof the house, anything that can be done before the baby's arrival is always worthwhile to tackle early.
10.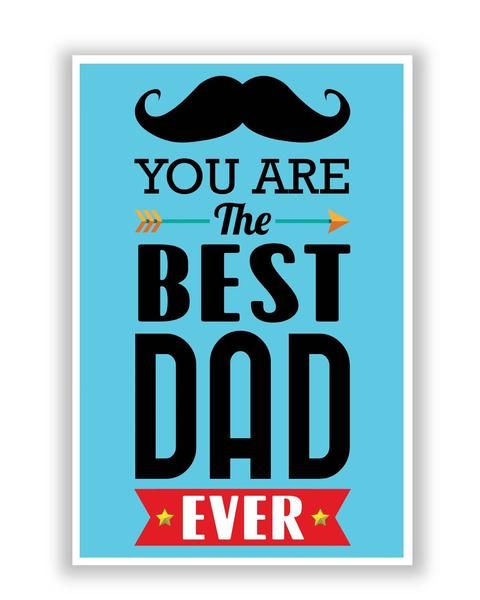 Finish any major projects.
Similarly, wrap up any pending projects—including major ones at work. Try to finish them or transition them to others who can carry them forward without you. Parental guilt is real. It is the feeling that you should be with your kids whenever you're off doing something else that is seemingly important, like going to work, nursing pet projects with friends, or developing personal hobbies that predate the baby. To avert guilt, try to find closure on the projects that are optional, or give everyone advanced notice that you'll be taking a break. Lowering expectations will also lower stress levels when your partner and baby need time and attention that used to be allocated elsewhere.
11.
Develop a solid self-care routine.
Kimberly Wolf, M.Ed., a health educator and author of Talk With Her: A Dad's Essential Guide to Raising Healthy, Confident, and Capable Daughters, recommends prioritizing self-care as you embark on the journey of parenthood.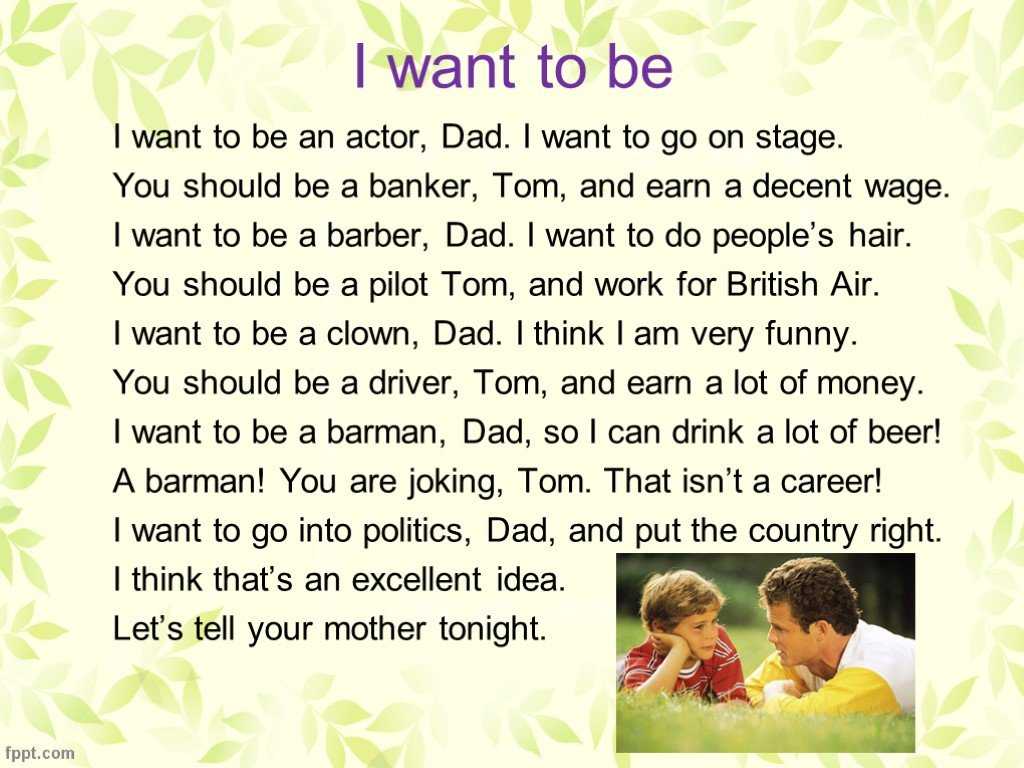 "Self-care in the early days of parenthood facilitates your ability to be there most fully for your child and your partner," she tells mbg. "But that doesn't make it easy to fit in. In the first days and weeks that families settle in with newborns, parents are on call 24/7 (even if others are around to help), making it hard to remember to drink water, eat a whole meal, shower, or leave the house for a walk."
Stay in good physical health, get a doctor's checkup, eat healthy and balanced meals, and get sufficient sleep. If you can't care for your own well-being, it will be hard to help your family do the same.
"Many new parents struggle with exhaustion, anxiety, depression, and burnout," Wolf adds—so having practices in place to proactively care for your mental health will help a lot when the rubber hits the road.
12.
Build your support team.
Dads often consider themselves as part of a mom's support team, but dads need their own, too. This could mean therapists, personal trainers, nutritionists, family members, and even a good group of friends who remind you when you need a break. "When it comes to raising children, we've all heard that 'it takes a village,'" Wolf reminds. Chances are, there are family members and friends who are your village; you've just never had to call on them so regularly before. Think of people who can help care for the baby, especially people who have had kids recently, family who can be available for last-minute babysitting, and anyone who you can call about health issues. For the latter, you'll have a pediatrician who can answer many pressing questions, but sometimes you just need someone to remind you to use diaper rash cream.
13.
Make friends with other dads.
Other dads are a wonderful source of support, guidance, and information. Tap into your "dad" resources, whether it's your own old man, neighborhood dads, or family and friends. Use them to calm your nerves and get reassurance that everything will be OK in the end. Soak in their knowledge, learn from their mistakes, and get a sense of different parenting approaches and techniques.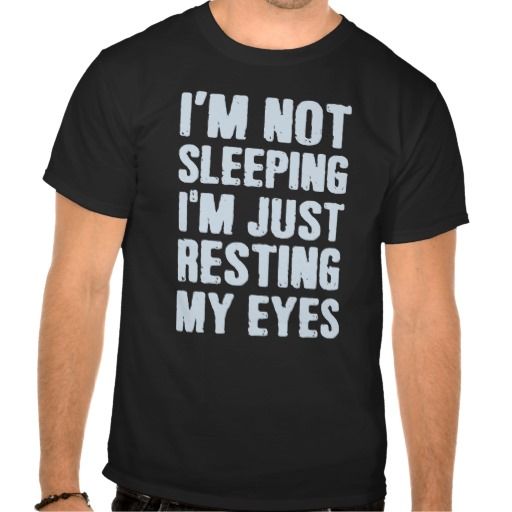 Take what you want, and leave the rest.
14.
Adapt to relationship changes.
It's common knowledge that having children will shift a couple's love life. This isn't just because of the sleepless nights or a mom's new relationship with her body—parents can also struggle to prioritize each other, as well as to adjust expectations around sex and romance. While scheduling date nights can be helpful for some, they can also sometimes add more pressure on new parents to pretend they can handle it all without missing a beat. On the flip side, experiencing repeated rejection from a partner can lead to feelings of isolation or emotional distance.
Remember, this tough initial phase is temporary and common. Think ahead about how you'll adapt—schedule flower deliveries months ahead, book babysitters in advance, and explore ways to show affection without sex. 
"Maintaining relational health for the long haul requires consistent attention," says Wolf. "Be sure to vocalize your love, support, and gratitude for your partner on an ongoing basis, even when you don't feel like you are getting a lot in return.
You will not only be letting your partner know how you feel, but you'll also be contributing to a positive, productive tone in your interactions at times when emotions can run high and conflict comes more easily."
It's important to find ways to continue nurturing your romantic relationship—for yourselves and for your child. "Putting your relationship first and staying close to each other models a healthy, intimate partnership," licensed couples' counselor and sex therapist Jessa Zimmerman writes at mbg. "It creates a stable bond that can be the foundation of the household. The kids find security in knowing that their parents are happy and connected." (Here's her full guide to navigating sex as parents, too.)
15.
Agree on how to divide and share parenting tasks.
Many an argument has been had about who should change the dirty diapers or who will sterilize the bottles. Avert flare-ups by talking about tasks before the baby comes. Consider sleeping arrangements, bottle feedings, baths, diaper changes, and all the details, so that each person knows their roles.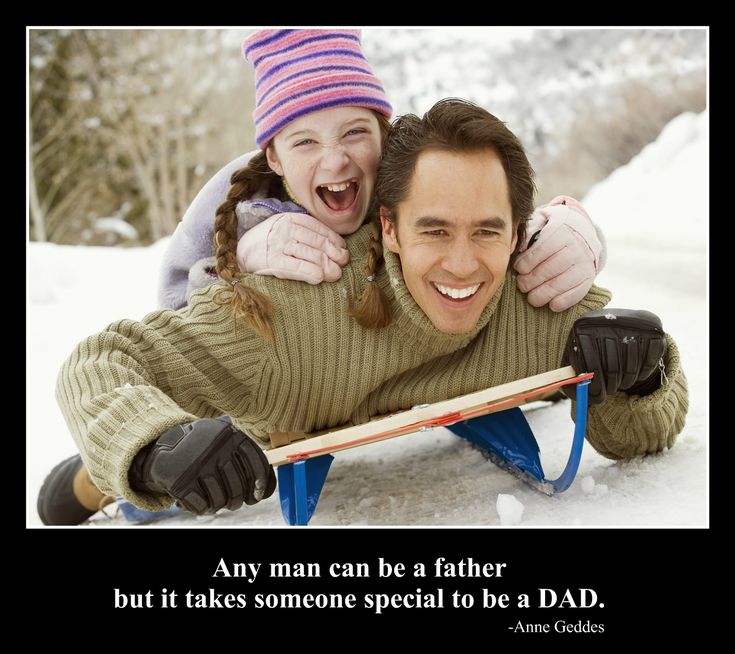 Then, consider routine household tasks like cooking, cleaning, washing the car, and mowing the lawn. If you can afford to outsource some of these, do. You'll also want to consider how to share the mental load of managing all these tasks as well. (For more of the nitty-gritty, here's an in-depth guide on how to split the child care fairly.)
Also assume that—even if you agree on your role—there will be chore slippage. Have a backup plan to cover for the inevitable. If resources allow, consider a postpartum doula visit every few days, a babysitter every few weeks, and a cleaning company every month or two. These professional backups are easy to schedule in advance and simple to cancel if you don't need them. They are much harder to book when you're in a pinch or already playing catchup.
If you and your partner don't live together or aren't romantically involved, you'll still want to set up sturdy co-parenting ground rules. 
16.
Don't compare yourself to your partner.
"There's nothing like new fatherhood to make you feel, at least some of the time, like you have no idea what you are doing or that your co-parent is more skilled or important than you are in the equation," Wolf says.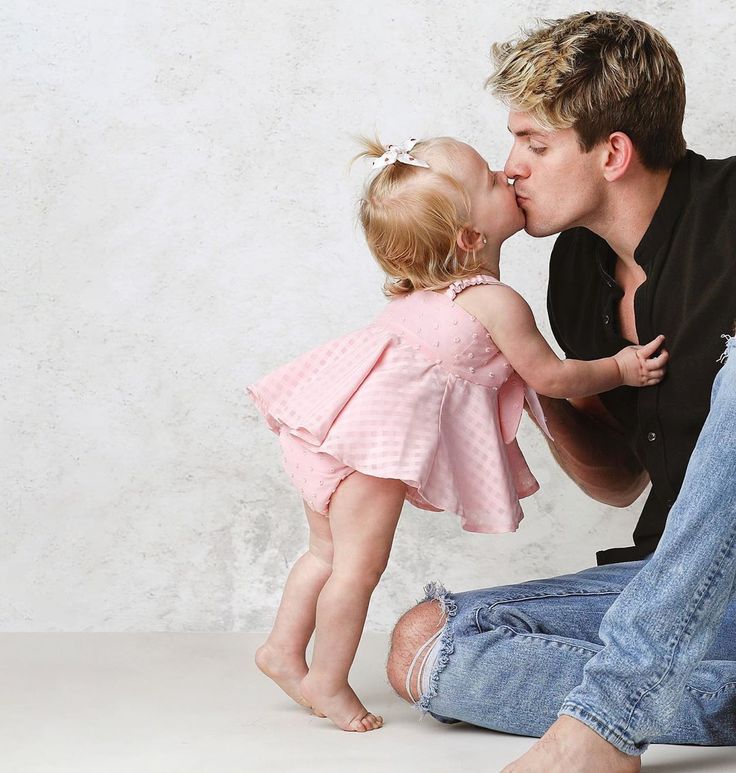 "But that doesn't mean you don't have an important and dynamic role to play. The presence of engaged and loving fathers is tied to children's overall health and well-being and even long-term achievement."
Remember, you and your co-parent are a team. You're not in competition, so there's no need to compare. Find ways to complement each other, and don't defer or delay your parenting opportunities because you think your partner does it better or has natural instincts that you don't.
17.
Redefine friends and family time.
It may seem like the baby will become the center of your world, and while that may be true for a while, you will eventually crave adult companionship again. Chances are, though, by the time that happens, you may have already turned down a few invitations, and friends might assume you're no longer interested in hanging out.
Remember that if you neglect key relationships now, they may be harder to kick-start later. You may need to redefine what hanging out means so that seeing friends and family after the baby comes still feels good for the soul.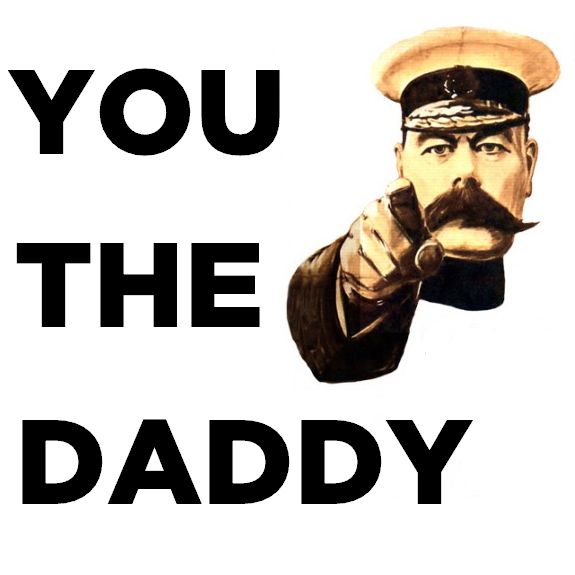 Reset expectations with your friends while still showing that you care about them, and spend quality time together in ways that don't drain you. Bar hopping and Sunday brunches might be off the table for now, but watching the game or going for a hike might be exactly what the doctor ordered.
18.
Set ground rules for visitors.
Your partner will thank you for not allowing a deluge of people in your personal space immediately after childbirth. Parents healing from childbirth, in particular, aren't sure how to manage the swell of demands to see the newborn baby. These hosting responsibilities can be overwhelming, especially when visitors don't lend a helping hand.
Even before the baby comes, lead this conversation with your partner: How do you want to schedule visits with immediate family and friends? Do you prefer to introduce them to your newborn on Zoom or WhatsApp video chat instead of in person? Consider all your options and set ground rules before the baby comes.
Your partner and those who love you will appreciate this early expectation-setting.
19.
Establish family rituals.
Sometimes we don't know what we hold dear until a new member of the family joins. Is Sunday football a tradition in your household? Is it important to eat dinner together every night? Chances are these small things go unspoken, but they mean a lot. When a new baby comes, having these regular touchstones could fall by the wayside, but it can hurt when they're missed. After all, these are natural times to introduce the baby to the extended family and for new parents to have adult time.
Here's where expecting dads can really help. Shadravan says they can "establish family rituals and celebrate every little win." Whether it is a standing barbecue or a commitment to honor an ancestor on the same day every year, dads can initiate these conversations and hold everyone to them.
20.
Talk to the baby.
"When your child is a newborn, you'll often wish that they could fully communicate with you.
You'll dream of hearing them say your name or 'I love you too,'" Cross says. He jokes that dads will soon regret those wishes when kids are finally able to communicate. After all, once kids are verbal, it is hard to get them to stop—talking, singing, crying, and more.
Kidding aside, take the time to talk to your future child even while they're growing in the belly. Research shows that a fetus can start to hear1 around 16 to 18 weeks in utero, and by 27 to 30 weeks, they can respond to voices. Curl up next to the baby bump and read stories, sing, or just introduce yourself. Shortly after the baby is born, you won't be able to get a word in edgewise. Take advantage of the time now.
21.
Cut yourself some slack.
At the end of the day, it is also important to just cut yourself some slack, says Cross.
"Who gets everything right in their first 90 days at a new job? Now imagine that job being in a career you have no experience or schooling in," he says. "Don't be too hard on yourself.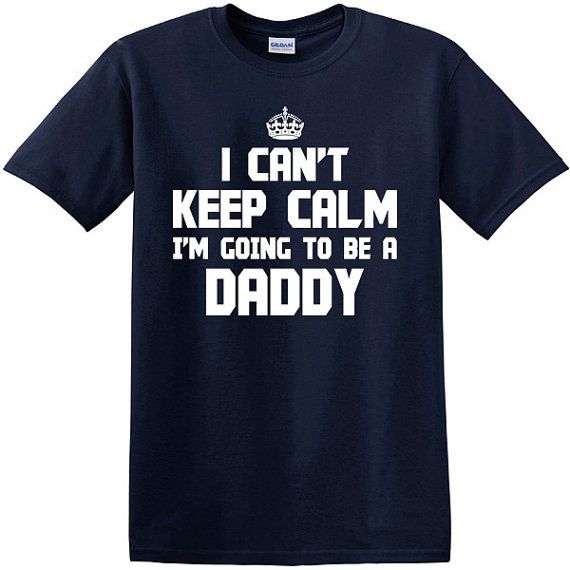 Learn as you go, be humble, admit your mistakes, and fail forward." 
1 Sources
1.
https://journals.plos.org/plosone/article?id=10.1371/journal.pone.0129118
Congratulations on becoming a dad

In verse and prose

Happy Birthday
with an anniversary
for each year
for holidays
Love
for corporate
for a child
on postcards
by names
in a wedding
Voice
with a good morning
Good nights
Poles for gifts
Toasts in verse

Texts

Scenarios
What to present
How to congratulate
Various poems
Contests and games
Holiday stories


By name

Cool

popular

From Ravshan

From Ivleeva

From Malakhov

From Slepakov

Mame

Girlfriend

Son in law

Mothers-in-law

Child

Son

Daughter

Sister

Brother

Colleague

Man

Beloved

Happy Anniversary

1

You were always gentle and bold,
You managed to charm me,
I believed you right away,
And now, as ordered,
I want to tell you, my dear,
That soon we will be with you
Babysitting! Congratulations!
You will become a dad, just know!

2

Let's talk to you,
You know I love you!
Maybe we are in a hurry,
But I want to say loving -
Dear, get ready to become a father!
And don't faint.
And don't sit with that face.
A child is a reward for love!

3

I congratulate you dear,
After all, soon you will become a dad!
You'll be a good dad, I know,
Hurrah! Dreams will come true!
After all, for so long, my dear one wanted
You are a baby. And now
A stork has come to visit us,
Let's meet him soon!

4

There is no need to hide, I am happy, my love!
On this day, I learned that
That the moment has come unique,
And that you will soon become a father!
Congratulations, dear, and I believe sacredly,
That you will be a wonderful dad,
Our life will be rich in happiness,
And cherished dreams will come true!

5

Honey, sit next to me,
And let's talk to you.
Something I need to tell you...
What others don't need to know yet.
You know, very soon in our life,
There will be changes, just know,
You will soon become, dear, dad!
So get ready, come on!

6

I will surprise you with good news,
But I want to tell you about it as soon as possible,
The baby will be born soon with us,
A wonderful boy, as ordered.
You will soon become a dad, congratulations,
You will be caring, I know for sure,
Our child will not need anything,
With such a reliable and loving father.

7

I am in seventh heaven with happiness,
You will be the first to know about good news,
My dear, good, I congratulate you,
Our dreams have finally come true.
Our baby will be born soon,
You will become a loving father,
And we, loving you, will argue a little,
How we will name the child.

8

Don't worry, dear, don't get lost,
Take everything as it is, take it seriously,
Try to be restrained,
Soon you will become a father.
Congratulations on the wonderful news,
I wish you to be the best dad,
Promise that you will help me in everything,
To raise our baby perfectly.

9

You are a little surprised, I understand,
I share our joy with you,
Soon our baby will be born,
You will become a wonderful dad.
Congratulations on your new status,
I wish you to always be in excellent shape,
Now get rid of bad habits,
Get ready to become a worthy father.

10

You will soon become a dad, congratulations,
Joy and happiness to you, dear, I wish you,
You will be a worthy father, I am sure,
Your attitude towards children on the godson was checked.
We will wait impatiently,
The birth of the long-awaited baby,
But for now it is a secret for everyone,
After all, we have been waiting for this event for several years.

11

Our future child is the fruit of love,
You and I know about it,
I will be a mother, you will become a father,
Congratulations, dear, from the bottom of my heart.
You and I will survive the sleepless nights,
We will raise the baby perfectly together,
I need your help and support so much,
And it is very important for our child.


***

Congratulations on the unborn child:
Girl, guy | With pregnancy | Girlfriend in position | With the departure of the decree
Soon you will become a mother | Future dad

Congratulations to a pregnant woman on her birthday:
To a girl | Woman | Expectant mother

***

For holidays: Congratulations | Contests | Scenarios | Statuses | History

***

Voice greetings on the holiday
Wash more often and other advice for a man who is preparing to become a father
Read Ukrainian

Pregnancy

Diana Andrusenko

Expecting a child changes the life of not only a woman, but also a future father.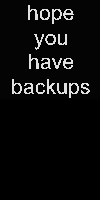 To keep this life happy, follow these tips.
Wash more often
Do you only shower once a day? Too little. You need at least two. Deodorant is now your best friend. Only that the smell is not strong and not sharp. And in general, all perfumery is now in the hands of his wife.
Do you think these are some senseless whims of pregnant women? Not at all. It's just that the sense of smell during pregnancy is very aggravated, and even light and pleasant smells can cause almost a gag reflex. And watch your shoes and socks. And you never know, suddenly the next time you see them in a trash can near the house.
Be an active participant
Spend as much time as possible with your wife, support her. Relax together, go to the beach and picnics, watch good movies, sign up for a pool or dance together (check with your doctor, of course, but usually activities for pregnant women are very beneficial).
Go with your wife to the doctor and ultrasound.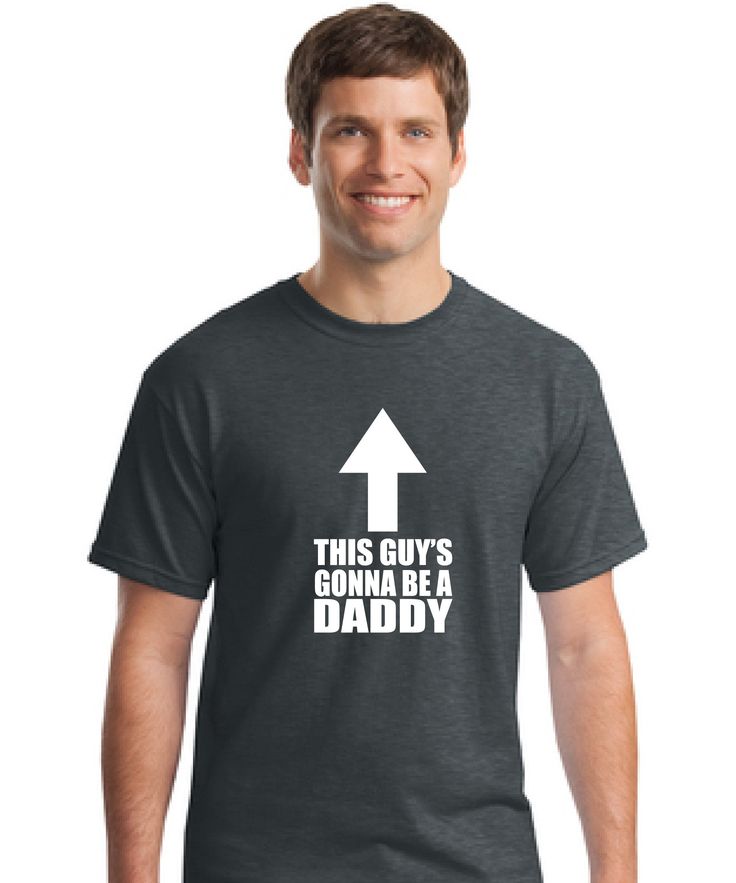 After all, inside it is a part of you. Together you created a new life. It's amazing! In addition, the child already seems to be eating, but does not cry, does not interfere with your sleep and does not require changing his diaper.
Tips for a dad-to-be
Sleep
Sleep and make your wife sleep. The time will come, and you will regret that you can not get enough sleep for the future. Sleep should not be underestimated. A year later, you will hate yourself that you could sleep peacefully all night (and even a little during the day), but you didn't.
Learn to smile with a stone face
This will come in handy when you and your wife will listen to numerous advice from relatives, neighbors, passers-by, strangers in line. After all, they know how to name a child, what lifestyle to lead during pregnancy, and why "partner birth is not a man's way."
Dad by temperament type: who is best to give birth to children
Help when the wife is nesting
Nesting, that is, a sharp accumulation of an infinite number of things and throwing away unnecessary ones, is not a myth.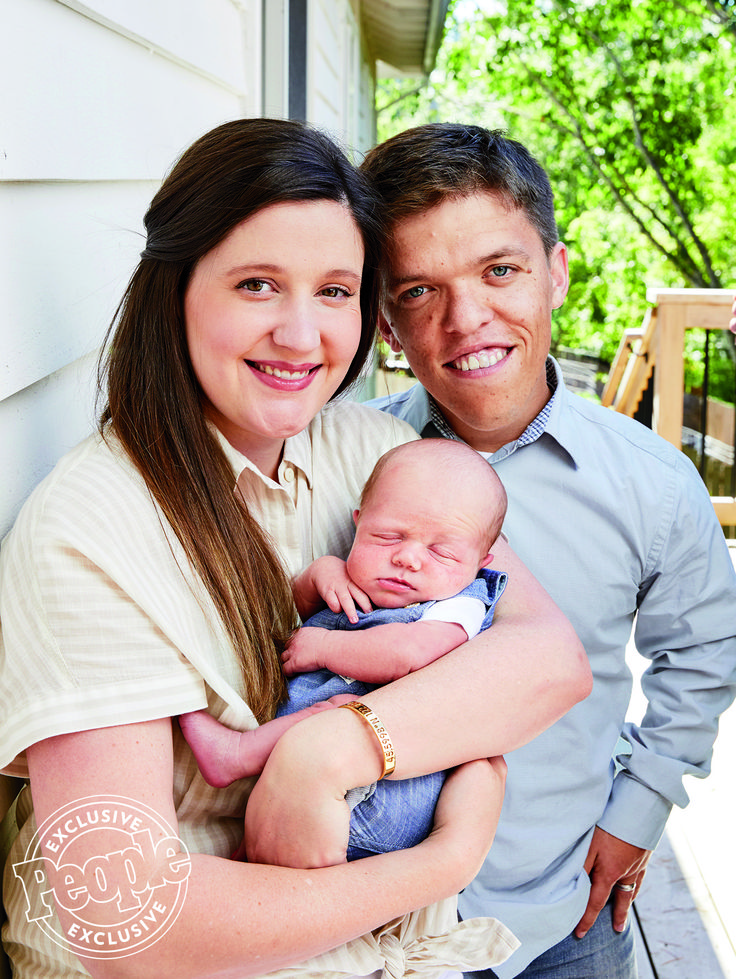 Believe me, your wife will not be spared either. Therefore, no "Yes, why do you need this?", "Throw it away" and "Go to bed, it's 3 o'clock in the morning." If she wants to take things apart in the closets, let her take them apart. Offer your help, and it's better to put your things away and fold them neatly in advance. Otherwise, you may miss out later.
Get ready to become a parent
Since you have conceived a child, it is already yours, even if it lives in the wife's stomach for now. But she must feel that this is your child too, that you care about her and him, think about the future. Therefore, learn everything, read literature, discuss with your wife everything that interests you, think over your future life, upbringing, and so on. So you will be mentally prepared for anything and become a wonderful happy dad.
Watch a video about what dads should do immediately after childbirth: