Pregnant give birth
What happens to your body during childbirth
Childbirth is challenging and complications occur, but women's bodies are designed to give birth. The shape of the pelvis, hormones, powerful muscles and more all work together to help you bring your baby into the world - before, during and after childbirth.
How your body prepares for labour
Here are some of the ways your body will prepare both you and your baby for the birth ahead.
Braxton Hicks contractions
In the weeks or days before you start having proper contractions, you may experience Braxton Hicks contractions. This is your uterus tightening then relaxing. These contractions don't usually hurt and are thought to help your uterus and cervix get ready for labour.
Braxton Hicks contractions may become more regular as you get closer to the time of birth, but unlike labour contractions, they don't change the shape of the cervix and are sometimes referred to as 'false labour'. Your midwife can tell you if you're experiencing Braxton Hicks contractions or if you are in labour by doing a vaginal examination to look at your cervix.
Changes to the cervix
As labour gets closer, your cervix softens and becomes thinner, getting ready for the dilation (widening) that will allow the baby to enter the vagina. You may also see a 'show', which is a pinkish plug of mucus, stained with blood.
Engagement
Your baby may move further down your pelvis as the head engages, or sits in place over your cervix, ready for the birth. Some women feel they have more room to breathe after the baby has moved down. This is called 'lightening'.
Rupture of the membranes, or 'waters breaking'
Some women find the sac of amniotic fluid containing the baby breaks before labour, contractions start and the fluid runs (or gushes) out of the vagina. This is referred to as rupture of the membranes, or 'waters breaking'.
Let your maternity team know when your waters have broken and take notice of the colour of the fluid. It is usually light yellow. If it is green or red, tell your maternity team since this could mean the baby is having problems.
If your waters have broken but you have not started having regular contractions within 24 hours, you may need your labour to be induced because there is a risk of infection. Your midwife or doctor will talk to you about this.
How will you know when labour has started?
Movies often show women suddenly being struck by painful contractions and rushing to hospital. In real life, many women are not sure if they have actually started their labour.

You may feel restless, have back pain or period-like pain, or stomach disturbances such as diarrhoea.

Labour officially begins with contractions, which start working to open up the cervix. You should phone your midwife when your contractions start, although you probably won't be encouraged to come to the hospital or birthing centre until your contractions are closer together.

In preparation for labour, your baby may move further down your pelvis as the head engages, or sits in place over your cervix.
How the pelvis is designed for childbirth
Your pelvis is located between your hip bones.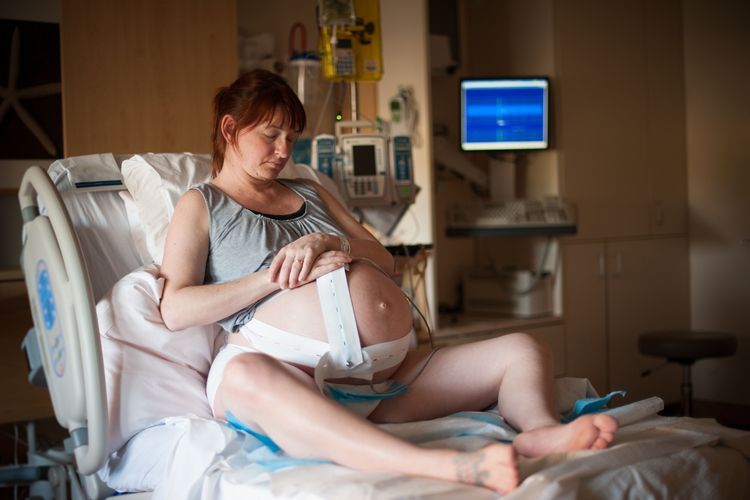 Women typically have wider, flatter pelvises than men, as well as a wider pelvic cavity (hole) to allow a baby to pass through.
The organs sitting in a woman's pelvis include the uterus, cervix and vagina, which are held together by a group of muscles. During childbirth, the muscles at the top of your uterus press down on the baby's bottom. Your baby's head then presses on your cervix which, along with the release of the hormone oxytocin (see 'How hormones help you give birth', below), brings on contractions. Your cervix should dilate so your baby can pass through it.
Your pelvis has bones and ligaments that move or stretch as the baby travels into the vagina. Your baby also has spaces between the skull bones called 'sutures', and the gaps where the sutures meet on the skull are called fontanelles. This allows for the baby's head to mould as the skull bones meet or overlap, allowing it to fit more easily as it travels through your pelvis.
How hormones help you give birth
Your body produces hormones that trigger changes in your body before, during and after childbirth.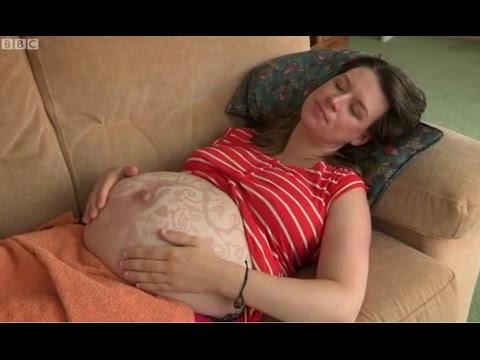 Here's how they work to help you deliver your baby.
Prostaglandin Before childbirth, a higher level of prostaglandin will help open the cervix and make your body more receptive to another important hormone, oxytocin.
Oxytocin This hormone causes contractions during labour, as well as the contractions that deliver the placenta after the baby is born. These post-birth contractions, including more that can occur during breastfeeding, help your uterus shrink back to its normal size. Oxytocin and prolactin are the two main hormones that produce and let down breast milk for your baby. Skin-to-skin contact between a mother and baby helps to release more of these hormones.
Relaxin The hormone relaxin helps soften and stretch the cervix for birth, while helping your waters break and stretching the ligaments in your pelvis to allow the baby to come through.
Beta-endorphins During childbirth, this type of endorphin helps with pain relief and can cause you to feel joyful or euphoric.
'Baby blues' After birth, your hormone balance can change again, and this is believed to cause the 'baby blues' in some women. You may feel teary, anxious and irritable and your mood can go up and down.
When childbirth doesn't go to plan
Sometimes, complications can occur before or during childbirth that mean things don't go as expected.
Sometimes, labour needs to be induced or started. There are a few ways to induce labour, including the mother being offered synthetic prostaglandin. This is inserted into the vagina to soften the cervix and start contractions.
If contractions slow down or stop during labour, the mother may be offered synthetic oxytocin from a drip to increase the contractions. In both these cases contractions can come on strongly and more pain relief may be needed. Your maternity team should explain the benefits and risks of this with you before you agree to it.
The baby could be in a posterior or breech position, not ideally placed above the cervix before the birth.
Your maternity team may need to use forceps or a vacuum to help turn the baby or help the baby travel out of the vagina. Sometimes a caesarean is needed.
In rare cases, a mother may experience cephalopelvic disproportion (CPD), which is when the baby's head is too big to fit through the pelvis. A diagnosis of CPD is usually made when labour hasn't progressed and synthetic oxytocin has not helped. A caesarean is usually the next step.
More information
If you have any questions about childbirth or pregnancy, you can call Pregnancy, Birth and Baby on 1800 882 436, 7 days a week, to speak to a maternal health nurse.
Learn more here about the development and quality assurance of healthdirect content.
Preparing for Baby: 10 Things to Do Before You Give Birth
Whether you are expecting your first child or your fourth, giving birth can be a roller coaster of emotions. Having a new baby can be pure bliss, but it can also be equally exhausting and overwhelming.
Particularly during the newborn phase, you may find once routine tasks difficult due to either lack of time, lack of energy or both. 
To help you prepare for baby, here are 10 things to do before you give birth that will help you savor those precious, fleeting newborn moments. 
1. Prepare All the Baby Gear
Before the baby arrives you should have certain things purchased, assembled, and tested to make sure they work and you know how to use them. We're firm believers in the less is more philosophy when it comes to baby gear. The most important essentials are a properly-installed car seat and a safe place for baby to sleep such as a bassinet or crib. If you plan to use other items like an infant swing or changing tables, you'll want to assemble those as well.  Some things you will not use until the baby is bigger such as an exersaucer, but if you have the storage space you may want to assemble everything you can while you have time.
This does not have to be seen as a huge chore as many people find decorating and furnishing a nursery enjoyable.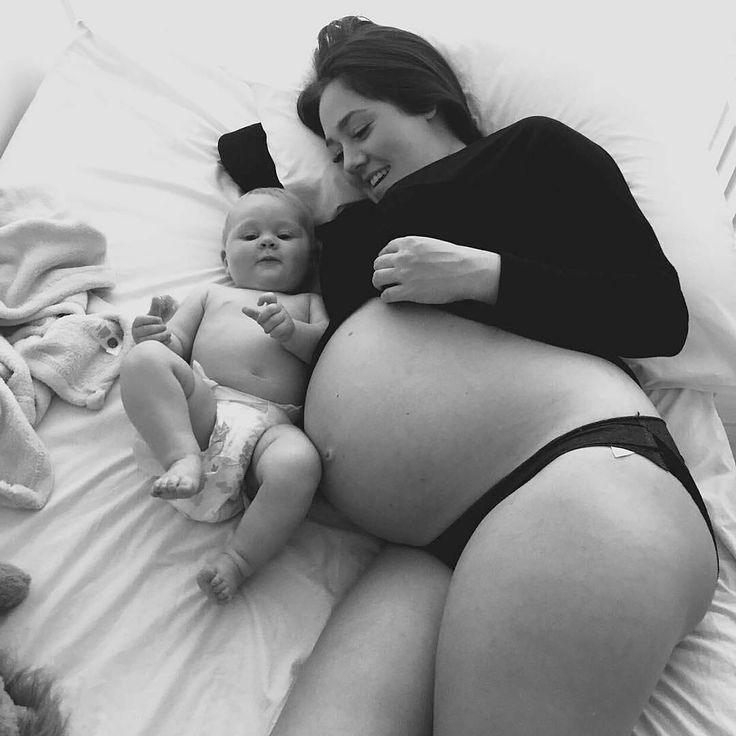 Some women have "nesting" urges while pregnant, and this is the perfect place to funnel that energy. Having a completed nursery, plenty of seasonally appropriate clothes, diapers and wipes will give you peace of mind. 
2. Make and Freeze Meals
In the weeks leading up to your due date, consider premaking and freezing meals so you are not scrambling for things to eat or relying on less healthy packaged and take-out options. Sometimes friends and family will offer to bring meals to meet the baby, but you can't always rely on that. 
There are plenty of recipes out there that are easy to make and can be frozen and reheated. An easy way to stock your freezer is by doubling the recipe for something you are already making for dinner. Enjoy half that night and freeze the other half for later. 
It's easy to get wrapped up in caring for a newborn, but it's important for parents to take care of themselves and eating a balanced, healthy diet is a big part of that.
3.
Stock Up on Household Essentials
The last thing you need when caring for your new baby on little sleep is to run out of toilet paper. Before the baby comes, stockpile things like toilet paper, paper towels, safe cleaning products, and personal care products that you use regularly such as shampoo and soap. If buying in bulk isn't your thing, use technology to your advantage and automate as many things as you can through subscription services like Amazon's Subscribe & Save. You can save by setting up regularly scheduled deliveries from monthly to every six months. And don't worry, you can modify or cancel your delivery schedule at any time. 
4. Make Provisions for Your Furry Family Members
Another thing that may not be essential for everyone, but absolutely essential for many is making sure things are in order for your pet to be properly cared for after the baby comes.
You can make sure your pet is cared for by stocking up on food, treats, toys, and any medications they may be on like monthly flea and tick prevention.
Also, arrange for someone to stay with them or take them to be boarded while you are in the hospital if necessary.
If you are worried they will suffer from lack of attention, you can ask friends and family who are offering to help to come play, walk them, or simply give them some time and attention. 
If you think your pet might have problems adjusting to the new dynamic and are worried about them developing behavioral issues, you can work with a pet care professional like your vet or a trainer to come up with a plan for everyone to safely coexist.
5. Fill Prescriptions
If you or someone in the family takes certain medications regularly, or know you will need them in the future, make sure to get prescriptions filled shortly before the baby comes so you'll have them on hand. Take inventory of your medicine cabinet and stock up on over the counter medications and first-aid essentials your family may need.
6. Make Sure You are Up to Date on Preventative Care
Leading up to the birth of your baby, it may seem like all of your healthcare has been pregnancy oriented.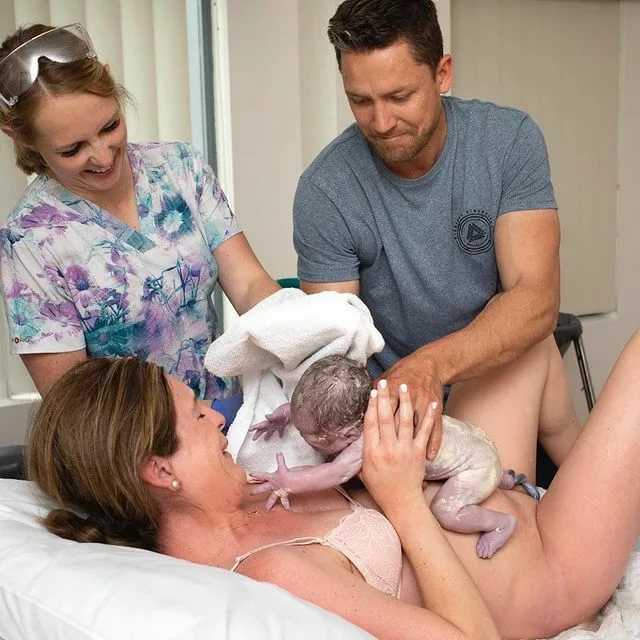 However, before the baby is born, you should take care of other routine healthcare tasks. Go to the dentist and the optometrist for preventative care. If you need dental work or new glasses or contacts, take the time to get these things done while you do not have to worry about bringing a newborn along.
7. Get a Jump Start on Baby Proofing
This won't be needed until the baby is older and mobile, but getting ideas and making lists of things you need to do can't hurt. Also, many parents say that it is worth beginning to babyproof early if you can swing it. Your baby could be mobile and trying to get into everything in the blink of an eye. Here's a helpful checklist for babyproofing the house so you do not forget anything.
We also recommend taking some time to review recommendations from The National Safety Council about important safety measures to protect your child.
8. Take Some Time for Yourself
The time before you have your baby is valuable for more than checking logistical things off a list.
Taking time out for yourself, both alone and with your partner, is important. You'll love your new baby in an all-consuming way, but you might still miss having alone time or a quiet moment with your partner. Take the opportunity to enjoy the things you love before the baby comes. 
Some people go on vacations, or "babymoons,"  before their babies are born. If you have the means, time, and energy for this type of vacation, then go for it! It will probably be the last time you'll be able to have a child-free getaway for a while. Be sure to plan it during a time in your pregnancy when it is safe to travel.
If you can't swing a full-fledged vacation, don't sweat it. Weekend staycations in your town or even just planning downtime to stay home are great ways to take time for yourself and with your partner. 
9. Get Ready for the Hospital or Birthing Center
As the due date approaches, you should prepare for your stay in the hospital. This includes knowing the best routes to the hospital and packing suitcases to have on hand in case you need to leave in a hurry.
Here is a helpful list of suggestions for what to pack in the hospital bag. Again, remember less is more. Most of the essentials will be provided for you at the hospital. 
10. Plan Birth Announcements 
Newborn photographers can book well in advance so if there is a particular one you'd like to work with, contact them now. 
If you are going to send birth announcements in the mail, go ahead and select the design ahead of time. You can finalize the birth details later. Most services have an option to sync your address book so you never have to address or stamp an envelope. You can even opt for digital birth announcements or forgo a formal birth announcement altogether. The choice is up to you, but we suggest deciding ahead of time. 
—
At Kernodle OB/GYN, we know that preparing for a baby can be both exciting and overwhelming. We want to make your experience as comfortable and stress-free as possible. So, while you take care of these tasks, we'll be here to take care of you.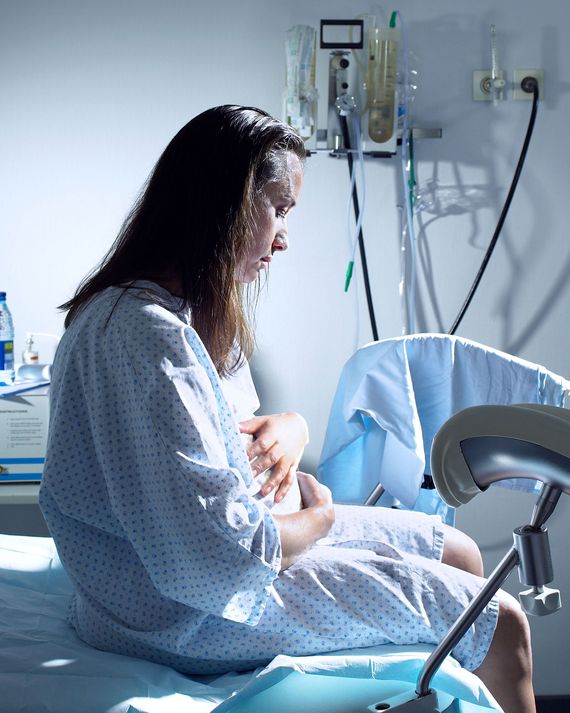 If you would like to schedule an appointment, contact us at (336) 538-2367 or schedule online. 
How many months a dog walks pregnant: signs of pregnancy in dogs
How long does pregnancy last in dogs
July 18, 2022
What you need to think about before knitting your dog
Pregnancy is a process, although it is completely natural, it is still not the easiest and easiest. Knowing nothing about zootechnics and breeding, it is better for a beginner not to take any action on their own. If the dog is pedigree, with a pedigree, then the kennel club will come to the rescue. If there is no pedigree, then think about how and where you will attach the puppies when they grow up and need food, walks, veterinary care and much more.
In the course of its history, man has bred several hundred different breeds of dogs, each of which has its own external features and working qualities that are inherited. One can only guess what kind of exterior and behavior puppies from a mother without a breed will have.
Therefore, it makes no sense to breed outbred puppies - it means spending your time and money on raising puppies that no one will want to buy later.
Also, before mating, it is necessary to check the health of your dog, because if the expectant mother has health problems, whether physical or mental, then the chances of giving birth to sick offspring increase. Yes, by nature, a dog is designed to carry and give birth to puppies, but no one can guarantee that this particular female will have an uncomplicated pregnancy and an easy birth. Quite often, the help of a veterinarian is vital. At the first birth, the presence of a veterinary obstetrician is simply mandatory.
It is necessary to prepare in advance for mating and pregnancy of a purebred dog. It is necessary to raise a healthy dog, get an assessment of the exterior at the exhibition and admission to breeding breeding, correctly select the future father and agree in advance with his owner on the conditions of mating, and do not forget about deworming and vaccination before mating.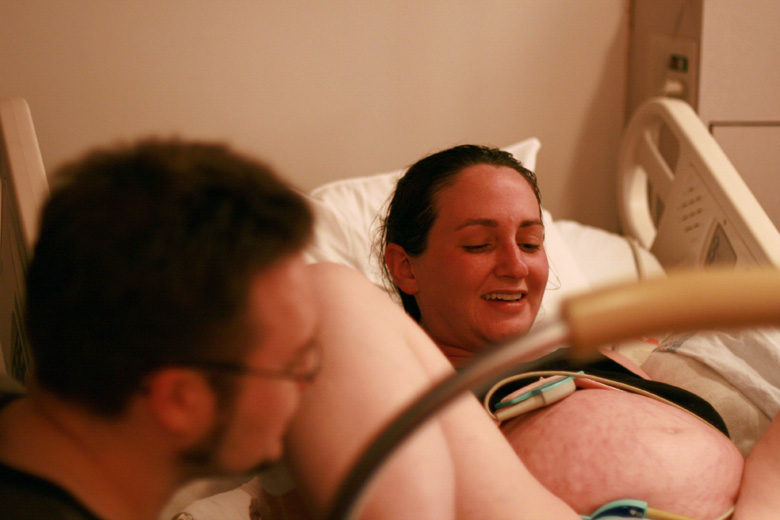 How long does a dog go pregnant on average
The pregnancy itself in these animals is short - only two months. It is important not to miss estrus, dogs can only mate during a strictly defined period of time, called "hunting". The frequency of heat depends on the size and breed of the dog. In some breeds of dogs, estrus usually occurs every six months or every four months, in others - every 10-12 months. Mating is possible only during the "hunting" period, the duration of which is individual and ranges from a day to 7-9days. If the owner did not have time to notice the beginning of estrus, incorrectly determined the day of the "hunt", you will have to wait for the onset of the next estrus.
In dogs, mating does not interrupt the "hunt" of the female, as is typical, for example, for cats. In the first weeks, it is almost impossible to understand whether a dog is pregnant or not, therefore, after a planned mating, it must be protected from accidental mating. If you let her walk without a leash, do not look after her, it is quite possible to mate with the first oncoming dog.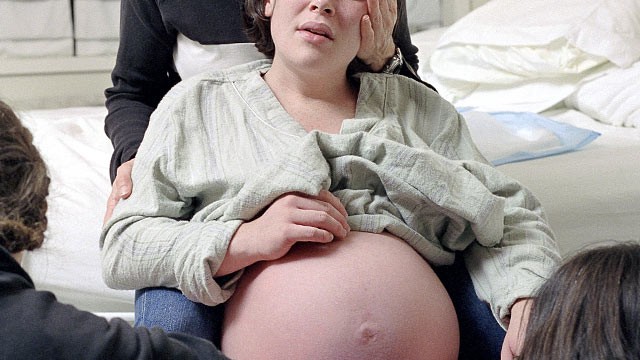 And given that dogs can give birth to more than twenty puppies, it would be a shame to receive two dozen unplanned puppies from a thoroughbred dog.
Pregnancy in dogs develops in a very specific way. First, the time of mating and the moment of fertilization are completely unrelated. The egg can be fertilized immediately after mating. If there were no mature eggs during mating, then fertilization can take from several days, up to a week. So it's completely impossible to know exactly from what day to count the beginning of pregnancy. For convenience, the first day of pregnancy is usually taken as the day of the first mating.
The duration of pregnancy in dogs is, on average, two months, more precisely depending on the size and breed:
● dwarf and medium breed dogs are pregnant for 56-65 days;
● Large breed dogs are pregnant for 57-70 days.
In the same dog, each pregnancy can last differently. In overweight dogs, pregnancy is delayed. When there are few puppies, the mother wears them for an extremely long time, with a single fetus, there is a high probability of overcarrying.
First pregnancy
Veterinarians recommend breeding a dog only when it is fully grown and formed, that is, not earlier than in the second or third estrus. Dogs, depending on the size and breed, are formed in different ways. Small dogs may be ready for their first pregnancy at a little over a year old, while large breed dogs are fully formed only by one and a half to two years. The first pregnancy is usually the longest.
False pregnancy
In dogs, a phenomenon called "false pregnancy" or "false pregnancy" is very common. It may be indicated by the manifestation without mating of all external signs characteristic of pregnancy, including an increase in the abdomen and the flow of milk. The dog becomes extremely excitable, restless. Two months after the completion of estrus, the dog builds a nest, brings toys there, especially squeaky ones, and nurses them. Attempts to pick up "puppies" lead to aggression from the dog. False pregnancy is especially unpleasant with a very high probability of developing mastitis - inflammation of the mammary glands due to milk stagnation.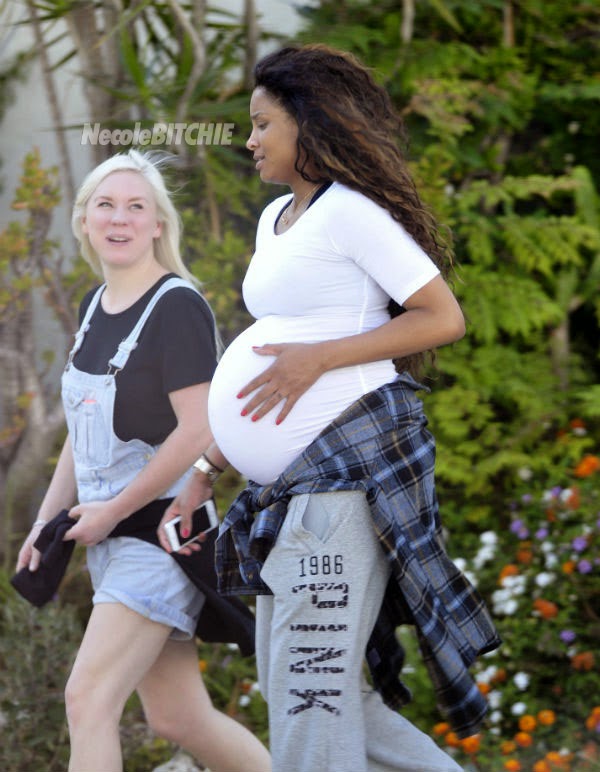 The cause of false pregnancy in the physiology of dogs. False pregnancy occurs more often in females who have already given birth and in dogs that are fed too much. Therefore, it is necessary to monitor the physical form of the pet and not overfeed.
Caring for a dog during pregnancy
It is believed that in the first month of pregnancy the body does not experience a serious load, so nothing can be changed in the life of a dog. Up to the point that official and hunting use is allowed. However, this is not entirely true, since stress, keeping in harsh conditions, heavy loads can lead to the death of embryos.
First month of pregnancy
Fetal development
Fertilized eggs float in the fluid contained in the uterus.
At the first stages of embryogenesis, the embryo is located in the uterine cavity, not attached to its wall.
By day 21, the fetus is implanted, attaching itself to the uterus via an annular placenta, providing it with nutrients and oxygen.
After the 35th day, the embryo turns into a fetus.
External changes
The dog's chest becomes cylindrical or becomes wider behind than in front due to a change in the position of the last, false ribs.
The nipples become clearly defined, in light dogs they acquire a ruby ​​color.
Light, clear mucous discharge from the loop is possible.
Behavioral changes
(may be present but not required)
The dog is careful: avoids sudden movements, does not want to walk in bad weather.
There may be attempts to attack other females or small puppies.
On the border between the first and second month, short-term toxicosis is possible.
What should and should not be done by the owner in the first half of pregnancy:
It is undesirable to attend exhibitions, competitions, hunt, etc.
Moderate exercise is required, i. e. walks of the usual duration for a dog.
Do not let a pregnant dog swim in cold water, jump over obstacles, fight.
The feeding regimen and composition of the diet should not be changed.
In case of severe toxicosis with refusal of the usual food, you can offer the dog food for puppies, which is further recommended to be used for feeding the puppy bitch.
It is strictly forbidden to use any drugs and dietary supplements without the direct instructions of a doctor.
When feeding with ready-made feeds, additional vitamin and mineral supplements should not be given.
Even the most "harmless" substances that are not part of the feed can cause malformations or even death of the fetus.
Second half of pregnancy
Processes of fetal development
A sharp increase in size and weight.
The cartilaginous tissue of the skeleton is gradually replaced by bone. The mother needs good mineral nutrition, otherwise calcium, phosphorus, magnesium are washed out of her own bone tissue.
The fetus's own heart begins to beat.
Approximately by the 50th day the fetus is practically formed, it has no hairline and the intestines are still underdeveloped. Therefore, with an excessively early caesarean section, such puppies do not survive.
External changes
The abdomen becomes more and more enlarged, with multiple pregnancy or weak muscles it can sag strongly.
Young females in excellent physical condition may not droop at all.
The mammary glands are enlarged.
The pores on the nipples are cleared, black grains and scales fall off.
A little yellowish clear liquid can be squeezed out of the nipples from time to time.
In many dogs, the hair on the mammary glands falls out.
Shortly before childbirth, long strings of viscous transparent mucus (lochia) are released from the noose.
In the last week of pregnancy, the fetuses are actively moving. With multiple pregnancies, this is clearly visible through the stretched abdominal wall.
Behavioral changes
The dog walks slowly, gets tired quickly, tries to lie on its side.
The dog sleeps a lot.
Expectant mother avoids playing with other dogs, running. If they stick to her, she snaps.
What the owner should and should not do in the second half of pregnancy:
Long walks, heavy physical exertion, work use are strictly prohibited.
Requires quiet walks on a leash at a pace of 30-40 minutes, 3-4 times a day.
The dog should be able to satisfy the natural needs when it needs it.
Skin must be kept clean. Wool, especially on the back of the thighs, in the groin, on the tail should be combed regularly.
When kept in the city, be sure to wash the mammary glands and paws with warm water without soap or shampoo after each walk. In the autumn-winter season, it is most convenient to walk the dog in overalls, regardless of its size.
It is strictly forbidden to bathe a dog in hot water, as this can provoke a miscarriage.
As for the peculiarities of feeding dogs in the second half of pregnancy. The daily ration should be given in small portions, increase the frequency of feeding against the usual one by about two times. For example, if the pet had two meals a day, now it is worth feeding three to four times a day. You should gradually increase the level of energy consumption. The more fetuses the mother bears, the higher her energy costs.
When feeding ready-made complete foods, gradually replace the maintenance formula with puppy food. You can not give additional mineral supplements.
When feeding natural food, only easily digestible, low-volume, high-protein foods should be given. On the recommendation of a veterinarian, you can add vitamin and mineral supplements.
Do not give fruits and vegetables, especially those that cause violent gas formation and increased intestinal motility, such as plums, apricots, cabbage.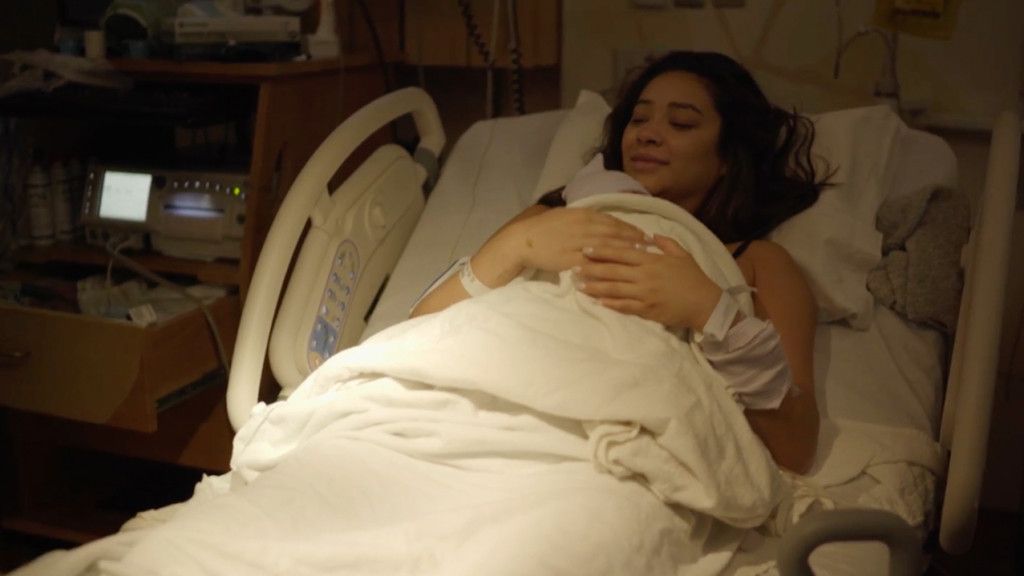 Pregnancy Diagnosis
Ultrasound is the most accurate way to tell if a dog is pregnant. It can be used no earlier than the 21st day, when the implantation of the embryos occurs. At the same time, even in the third week of pregnancy, an ultrasound examination does not always allow you to accurately determine the presence of a puppy in a dog. Doing an ultrasound at the very beginning of the first month of pregnancy does not make sense.
In dogs, not all fertilized eggs continue to develop. At any stage of development, some of the potential fruits, for unknown reasons, may stop developing and be resorbed (dissolved). This is not due to improper feeding or poor maintenance. Under the most ideal conditions, an initially multiple pregnancy may result in the birth of several puppies or the dog will not give birth at all.
Taking an impressionable young dog several times to the veterinary clinic to make sure that she is still pregnant is definitely not worth it, because every trip to the clinic is a lot of stress for the animal.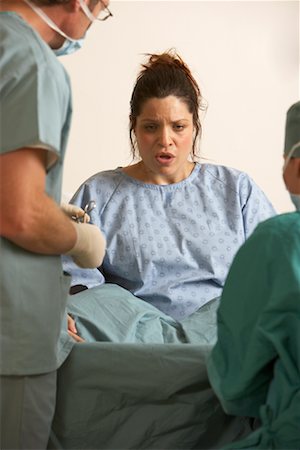 The most accurate diagnosis, including the number of puppies expected, is given by a late pregnancy test, in the last two weeks of pregnancy. If possible, it is better to call the veterinarian at home and do the study in a familiar environment for the dog.
Diagnosis by ultrasound is particularly relevant when a singleton pregnancy is suspected, as in this case the dog is more likely to move around and may need to be prepared for a caesarean section. Also, dogs of brachycephalic breeds or dwarf sizes, as a rule, give birth by caesarean section.
Harbingers of childbirth
How long until childbirth
Lochia (discharge from the uterus, consisting of blood and mucus)
10-14 days
>Fruits move actively
7-10 days
Belly dropped
3-5 days
Loop has grown and soft (hole pointing down)
1-2 days
The dog makes a nest: digs the bedding, floor, tears and pulls rags into one place
1-2 days
The dog is worried, whines, breathes fast, now and then asks to go outside "on business".
Rectal temperature drops to 37°C and below.
Current day
Primiparous females are very worried before giving birth, they do not understand what is happening to them. The owner must calm the animal, speak confidently and carefully observe the behavior. It is recommended to call a veterinarian, describe in detail to him what the dog is doing, and follow all his recommendations. You should not make a fuss around the woman in labor. The more worried people are, the more scared the dog is. The panic situation in the house can lead to the cessation of labor and very serious consequences for the mother. After just a few hours, or maybe after 5 minutes, little puppies will squeal near the mother.
Share
Related products
PRO PLAN® OPTIBALANCE® adult medium breed dogs with chicken
Medium breeds (dogs weighing between 10 and 25 kg) make up the most...
PRO PLAN® OPTIBALANCE® adult medium breed dogs with chicken
Medium breeds (dogs weighing between 10 and 25 kg) make up the most.
..
PRO PLAN® DENTAL PRO BAR for adult dogs for maintaining oral health
For maintaining oral health in dogs.
PRO PLAN® DENTAL PRO BAR for adult dogs for maintaining oral health
For maintaining oral health in dogs.
PRO PLAN® OPTIDIGEST® for medium breed adult dogs with sensitive digestion, with lamb
It is extremely important for a dog's health that nutrients not only...
PRO PLAN® OPTIDIGEST® for medium breed adult dogs with sensitive digestion, with lamb
It is extremely important for a dog's health that nutrients not only...
PRO PLAN® OPTISAVOUR® for overweight adult dogs with chicken
Complete wet food for nutritional diversity and weight control of your...
PRO PLAN® OPTISAVOUR® for overweight adult dogs with chicken
Complete wet food for nutritional diversity and weight control of your.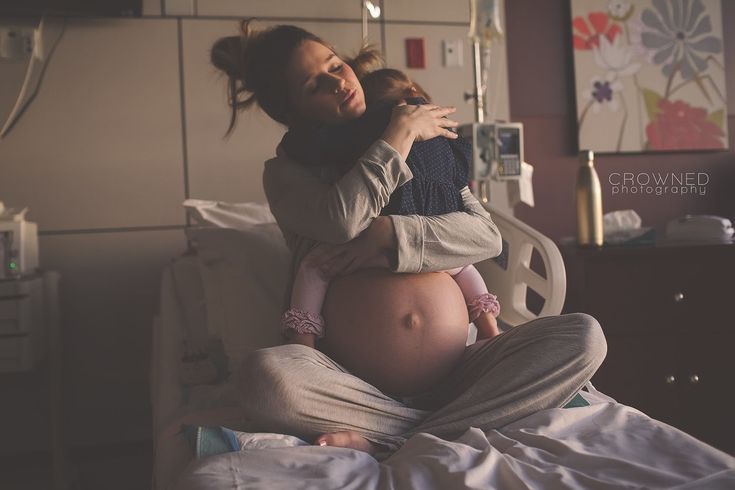 ..

90,000 Barbie pregnant gives birth in the category "goods for children"

DOFA Lucy 8049 Doll with stroller and accessories

in a warehouse in the Dnieper

Delivery in Ukraine

639 UAH

607 UAH

Buy

Internet Internet Shop TipTopToys

Defa Lucy 8009 pregnant doll with two newborns and accessories

In a warehouse in the Dnieper

Delivery in Ukraine

456 UAH

433 UAH

Buy

TipToPTOYS

Pregnant DEFA Lucy 8357

In warehouse

9000 Delivery 9000 for 999 UAH

from 2 sellers

999 UAH

Buy

Vedmedic

Pregnant doll Steffi with a cradle, Simba - Vagitna lyalka

Delivery across Ukraine

0003

to 511.5 UAH

from 2 sellers

511.50 UAH

Buy

"Teddy bear" online store

Pregnant doll with a baby

Delivery from Odessa

210 UAH

Buy

Internet store " My toy"

Pregnant doll like Barbie Defa Lucy 8049 with baby and accessories

In stock

Delivery across Ukraine

408 — 624 UAH

from 25 sellers

478 UAH

Buy

"Medvet" online store

Pregnant type Barbie DEFA 8350 with a navel- vagizna Lyalka

in warehouse

Delivery in Ukraine

266 UAH

"Medvetzhok" Internet "Internet" Internet Shop

Pregnant ANYALI doll, brown-haired

In stock

Delivery in Ukraine

219-288 UAH

from 8 sellers

219 UAH

Buy

Medvetzhok online store
003
ANLILY Doll Pregnant 99203 with accessories
Delivery from Odessa
382 UAH
Buy
online store "My toy"
doll "Anyali" Pregnant, blonde
in Ukraine
Delivery
219 — 288 UAH
from 8 sellers
219 UAH
Buy
"Teddy bear" online store
Pregnant doll analogue of Anlily barbie, in pink - vagitna lyalka
at the warehouse
Delivery in Ukraine
405 UAH
Buy
"Medveon" online store
Pregnant ONALI ONLILY doll, in Goluba
in warehouse
Delivery
405 GRN
222 Buy
"Bear cub" online store
Pregnant doll with a family like Barbie and Ken DEFA 8349 - baby doll
In stock
Delivery across Ukraine
for 588 UAH
from 2 sellers
588 UAH
Buy
"Teddy bear" online store
Barbie-type doll with a dog, a pregnant dog that "gives birth" to Newborn Pups puppies, accessories.