Newborn pushing to poop
Constipation
Is this your child's symptom?
Can't pass a stool or pain when passing a stool
Crying when passing a stool (bowel movement or BM) or
Can't pass a stool after straining or pushing longer than 10 minutes or
3 or more days without passing a stool (Exception: Breastfed and over 1 month old)
Caution: any belly pain from constipation comes and goes. Most often, it is mild. Use the Abdominal Pain (Stomach Pain) care guide if there is constant belly pain.
Causes of Constipation
High Milk Diet. Milk and cheese are the only foods that in high amounts can cause constipation. It causes hard pale stools. This is why you want your child to eat a well-balanced diet.
Low Fiber Diet. Fiber is found in vegetables, fruits and whole grains. Fiber keeps stools soft, bulky and easy to pass. A low fiber diet causes hard, small stools.
Low Fluid Intake. This can also cause stools to be dry and harder to pass. It's rarely the only cause of constipation.
Lack of Exercise. Exercise also keeps the bowel from slowing down. Not a cause in children unless they are confined to bed.
Holding Back Stools Because of Pain. If passing a stool causes pain, many children will hold back the next one. This can happen with a Strep infection around the anus. It can also occur with a bad diaper rash or anal fissure (tear).
Holding Back Stools Because of Power Struggles. This is the most common cause of recurrent constipation in children. Most often it's a battle around toilet training. If they are already trained, it may begin with the start of school. Reason: some children refuse to use public toilets. Some children postpone stools because they are too busy to sit down.
Slow passage of food through the intestines. Most often, this type runs in families. Called slow transit time.
Stools: How Often is Normal?
Normal Range: 3 per day to 1 every 2 days. Once children are on normal table foods, their stool pattern is like adults.
Kids who go every 4 or 5 days almost always have pain with passage. They also have a lot of straining.
Kids who go every 3 days often drift into longer times. Then, they also develop symptoms.
Passing a stool should be free of pain.
Any child with pain during stool passage or lots of straining needs treatment. At the very least, the child should be treated with changes in diet.
Imitators of Constipation: Normal Patterns and Stools
Breastfed and Over 1 Month Old. Stools every 4-7 days that are soft, large and pain-free can be normal. Caution: before 1 month old, not stooling enough can mean not getting enough breast milk.
Straining in Babies. Grunting or straining while pushing out a stool is normal in young babies. They are learning to relax their anus after 9 months of keeping it closed. It's also hard to pass stool lying on their back with no help from gravity. Babies also become red in the face and draw up their legs during straining. This is normal. Key: they continue to pass normal size stools every day. Just not every time they have some straining.
Brief straining under 10 minutes can occur at times at any age.
Large Stools. Size relates to the amount of food eaten. Large eaters have larger stools.
Hard or Dry Stools. Also can be normal if passed easily without too much straining. Often, this relates to poor fiber intake. Some children even have small, dry rabbit-pellet-like stools.
When to Call for Constipation
Call Doctor or Seek Care Now
Stomach pain goes on more than 1 hour (includes crying) after using care advice
Rectal pain goes on more than 1 hour (includes straining) after using care advice
Vomits 2 or more times and stomach looks more swollen than normal
Age less than 1 month old and breastfed
Age less than 12 months with recent onset of weak suck or weak muscles
Your child looks or acts very sick
You think your child needs to be seen, and the problem is urgent
Contact Doctor Within 24 Hours
Age less than 2 months. Exception: normal straining and grunting.
Bleeding from anus
Needs to pass a stool but afraid to or refuses to let it out
Child may be "blocked up"
Suppository or enema was given but did not work
You think your child needs to be seen, but the problem is not urgent
Contact Doctor During Office Hours
Leaking stool
Suppository or enema was needed to get the stool out
Infrequent stools do not get better after changes to diet. Exception: normal if breastfed infant more than 1 month old and stools are not painful.
Stool softeners are being used and have not been discussed with your doctor
Toilet training is in progress
Painful stools occur 3 or more times after changes to diet
Constipation is a frequent problem
You have other questions or concerns
Self Care at Home
Seattle Children's Urgent Care Locations
If your child's illness or injury is life-threatening, call 911.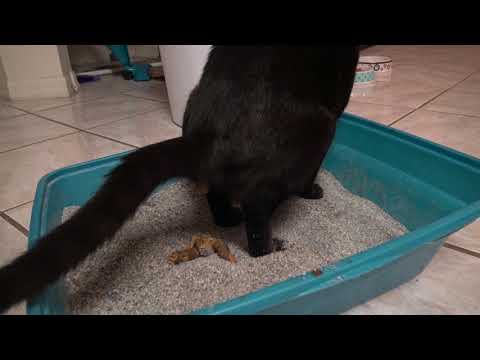 Bellevue
Everett
Federal Way
Seattle
Care Advice for Constipation
What You Should Know about Constipation:

Constipation is common in children.
Most often, it's from a change in diet. It can also be caused by waiting too long to stool.
Passing a stool should be pleasant and free of pain.
Any child with pain during stool passage or lots of straining needs treatment. At the very least, they need changes in diet.
Here is some care advice that should help.

Normal Stools:

Normal range: 3 per day to 1 every 2 days. Once children are on a regular diet, their stool pattern is like adults.
Kids who go every 3 days often drift into longer times. Then symptoms start.
Kids who go every 4 and 5 days almost always have pain with passage. They also have lots of straining.

Diet for Infants Under 1 Year Old:

Age over 1 month old only on breast milk or formula, add fruit juice.
Amount. Give 1 ounce (30 mL) per month of age per day. Limit amount to 4 ounces (120 mL).
Pear and apple juice are good choices. After 3 months, can use prune (plum) juice. Reason for fruit juice: approved for babies in treating a symptom.
Age over 4 months old, also add baby foods with high fiber. Do this twice a day. Examples are peas, beans, apricots, prunes, peaches, pears, or plums.
Age over 8 months old on finger foods, add cereals and small pieces of fresh fruit.

Diet for Children Over 1 Year Old:

Increase fruit juice (apple, pear, cherry, grape, prune). Note: citrus fruit juices are not helpful.
Add fruits and vegetables high in fiber content. Examples are peas, beans, broccoli, bananas, apricots, peaches, pears, figs, prunes, or dates. Offer these foods 3 or more times per day.
Increase whole grain foods. Examples are bran flakes or muffins, graham crackers, and oatmeal. Brown rice and whole wheat bread are also helpful. Popcorn can be used if over 4 years old.
Limit milk products (milk, ice cream, cheese, yogurt) to 3 servings per day.
Fluids. Give enough fluids to stay well-hydrated. Reason: keep the stool soft.

Stop Toilet Training:

Put your child back in diapers or pull-ups for a short time.
Tell him that the poops won't hurt when they come out.
Praise him for passing poops into a diaper.
Holding back stools is harmful. Use rewards to help your child give up this bad habit.
Avoid any pressure or punishment. Also, never force your child to sit on the potty against his will. Reason: it will cause a power struggle.
Treats and hugs always work better.

Encourage Sitting on the Toilet (if toilet trained):

Set up a normal stool routine, if your child agrees to sitting.
Have your child sit on the toilet for 5 minutes after meals.
This is especially important after breakfast.
If you see your child holding back a stool, also take to the toilet for a sit (if cooperates).
During sits, stay with your child and be a coach. Just focus on helping the poop come out.
Do not distract your child. Do not allow your child to play with video devices, games or books during sits.
Once he passes a normal size stool, he doesn't need to sit anymore that day.

Warm Water to Relax the Anus:

Warmth helps many children relax the anus and release a stool.
For straining too long, have your child sit in warm water.
You can also put a warm wet cotton ball on the anus. Vibrate it side to side for about 10 seconds to help relax the anus.

Flexed Position to Help Stool Release for Babies:

Help your baby by holding the knees against the chest. This is like squatting for your baby. This is the natural position for pushing out a stool. It's hard to have a stool lying down.
Gently pump on the lower belly with your fingers. If no stool release in a few minutes, stop.

Squatting Position to Help Stool Release for Older Children:

The squatting position gives faster stool release and less straining.
Squatting means that the knees are above the hips.
For most children who sit on the toilet, a foot stool is needed.
It is an important part of treating constipation.

Stool Softeners (Age Over 1 Year Old):

If a change in diet doesn't help, you can add a stool softener. Must be over 1 year of age.
Use a stool softener (such as Miralax). It is available without a prescription. Give 1-3 teaspoons (5-15 mL) powder each day with dinner. Mix the powder in 2 to 6 ounces (60-180 mL) of water.
Fiber products (such as Benefiber) are also helpful. Give 1 teaspoon (5 mL) twice a day. Mix it in 2 ounces (60 mL) of water or fruit juice.
Stool softeners and fiber should produce regular soft stools in 1 to 3 days.
Discuss dosage and how long to use with your doctor.

What to Expect:

Most often, changes in diet helps constipation.
After your child is better, be sure to keep him on high fiber foods.
Also, have your child sit on the toilet at the same time each day.
These tips will help to prevent the symptoms from coming back.

Call Your Doctor If:

Constipation lasts more than 1 week after making changes to diet
You think your child needs to be seen
Your child becomes worse
And remember, contact your doctor if your child develops any of the 'Call Your Doctor' symptoms.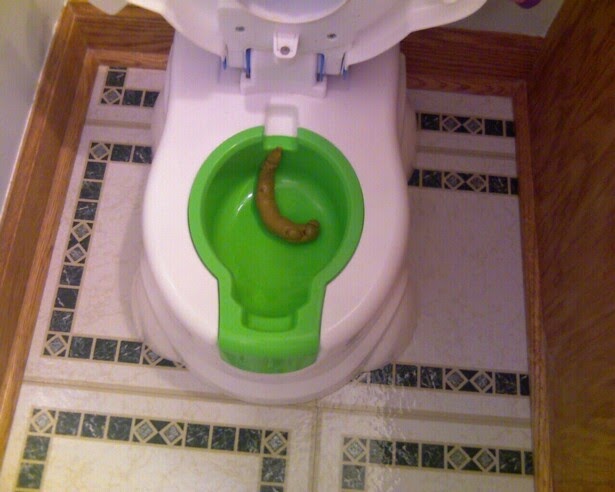 Disclaimer: this health information is for educational purposes only. You, the reader, assume full responsibility for how you choose to use it.
Last Reviewed: 10/23/2022
Last Revised: 09/18/2022
Copyright 2000-2022. Schmitt Pediatric Guidelines LLC.
Dyschezia: Types, Causes & Treatment
Overview
What is dyschezia?
Dyschezia literally means difficulty pooping. Another name for dyschezia is disordered defecation. Healthcare providers use the term "dyschezia" differently when talking about infants or adults, which can be confusing.
Dyschezia in adults is more of a description than a condition. It means that you can't poop without having some type of difficulty, straining or pain. This could be for a lot of reasons. Constipation often relates to dyschezia in adults, either as the cause of your difficulties or as a side effect.
Infant dyschezia is a specific condition. Another name for infant dyschezia is grunting baby syndrome. Infants with dyschezia appear to have difficulty pooping, but they have no signs of constipation. They might strain, grunt or cry for 10 to 30 minutes before they poop, but when the poop comes out, it's normal.
Infant dyschezia is a muscle coordination problem. It means that your baby is having trouble coordinating the different muscle groups necessary to poop. This is a learned reflex, and some babies struggle a bit more than others to learn it. They usually figure it out within a week or two.
It's upsetting for parents to watch their babies struggle, but infants with dyschezia aren't sick or suffering. Pediatricians believe these infants cry to produce the necessary abdominal pressure to poop, not because they're in pain. No treatment is necessary or recommended.
Symptoms and Causes
What symptoms are associated with adult dyschezia?
Your healthcare provider might use the term "dyschezia" to describe your condition if you experience:
Obstructed defecation.
Straining to poop.
Pain with pooping.
What symptoms are associated with infant dyschezia?
Infants with dyschezia may show symptoms such as:
Struggling to poop for at least 10 minutes.
Grunting, crying or screaming while they try to poop.
Turning red in the face with effort.
Squirming or kicking their feet.
Not succeeding in pooping every time.
Poop that looks "normal" — soft or pasty — when it comes out.
How can I tell if my baby has dyschezia vs. constipation?
Parents of babies with infant dyschezia often mistake it for constipation at first. They see their baby straining to poop, and they assume that's because the poop is too hard to pass. This is, after all, usually the reason why adults strain to poop. Adults don't remember that they once had to learn how to do it.
Straining to poop looks the same, whether they're straining against hard poop or against their own muscles.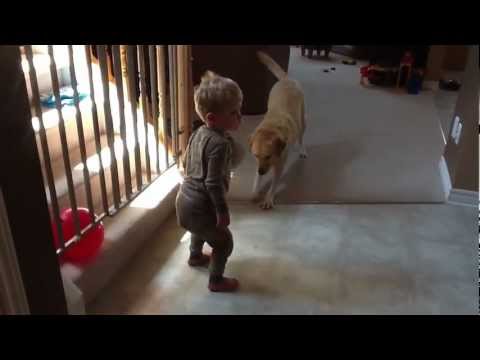 But you can tell which kind of struggle it is from the poop that comes out. If the poop is hard or bloody, that's a sign of constipation. If the poop looks normal, the poop itself isn't the problem.
How can I tell if my baby has infant dyschezia vs. colic?
Colic is another condition that causes babies to cry inconsolably for no discernible reason. Babies with colic often appear to be in gastrointestinal distress. They might arch their backs, clench their fists or pull their legs up to their tummies while crying, and sometimes they turn red in the face.
Parents and doctors alike once assumed digestive system issues such as gas, reflux, indigestion or difficulty pooping might relate to colic. But evidence of this is scarce, and parents have observed that colic episodes don't necessarily correspond with feeding cycles.
Colic is still a mystery, but some now believe that it may be, like infant dyschezia, a developmental phase — one that you just have to wait out. This doesn't stop either colic or infant dyschezia from causing parents a lot of distress.
We want to know what's going on and how to fix it.
In general, doctors diagnose colic when they can't find any other explanation for your baby's fussiness. Infant dyschezia is one possibility they might try to exclude first. If you notice that your baby is fussy before pooping in particular, and that it ends when they poop, they might have infant dyschezia.
What causes dyschezia in adults?
Several conditions can cause dyschezia in adults, including:
Anismus: This condition can cause adults to struggle with their pooping muscles, similar to the way babies with infant dyschezia do. Another name for anismus is dyssynergic defecation.
Endometriosis: People with endometriosis may have difficulty, pain or rectal bleeding during pooping if their endometriosis spreads to their lower bowel, near their rectum.
Constipation: Hard, impacted poop can be difficult and painful to pass. Prolonged constipation can also damage the muscles and nerves that control pooping, causing further problems.
Inflammatory bowel disease: Chronic conditions such as ulcerative colitis and Crohn's disease can cause chronic inflammation and bleeding in your lower large bowel (your rectum and anus).
Anorectal lesions: Temporary wounds or growths can cause pain or obstruction while pooping, including hemorrhoids, anal fissures, anal abscesses, colon polyps and tumors.
What causes infant dyschezia?
Infants and children are constantly developing, and they take their time with different skills. Pooping, believe it or not, is one of those skills. It takes a lot of coordination between the brain, nerves and different muscle groups to synchronize the act of pooping, especially without gravity on their side.
Normally, poop entering your rectum triggers your anus muscles to release and let it through. Since infants can't sit up yet, the pressure in their rectum might be weaker, and it may take more abdominal pressure to push it through.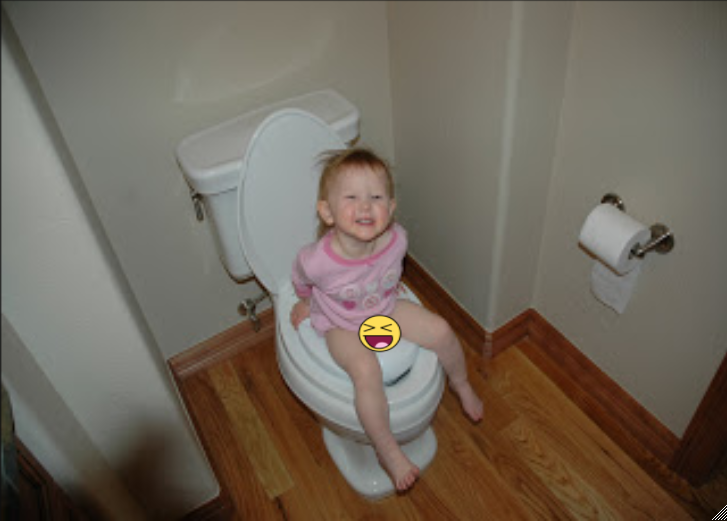 They also have to figure out how to push and release at the same time.
Infants who are trying to push poop out against a clenched anus will struggle and possibly cry with frustration until they learn to relax it. Infants may also cry because they sense that crying helps them contract their abdominal muscles. It may be part of their process of figuring out how to push poop out.
Diagnosis and Tests
How is dyschezia diagnosed in adults?
Dyschezia in adults is a symptom, and your symptoms are what you say they are. If you tell a healthcare provider that you have difficulty pooping, they'll write it down and ask you more about it. It may relate to a condition you already know that you have, or it may lead you to discover an underlying condition.
How is infant dyschezia diagnosed?
Your pediatrician will ask you about your baby's symptoms and what their poop is like. They may ask for a poop sample. They'll also give your baby a basic physical exam. If their anatomy looks normal, their poop looks normal and their symptoms only involve the act of pooping, they'll diagnose infant dyschezia.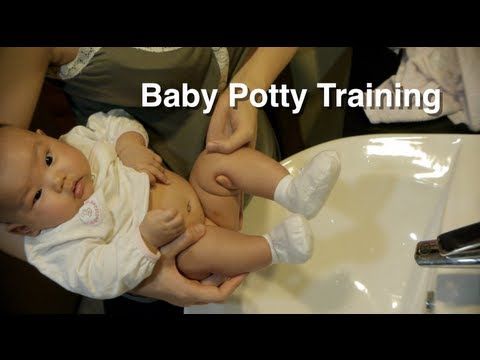 Management and Treatment
How do you relieve dyschezia in adults?
Dyschezia in adults can mean different things, and it can have many different causes. Your healthcare provider will need to isolate the cause in order to recommend the right treatment. Possible treatments for pooping difficulties include medications, physical therapy, biofeedback and sometimes surgery.
How can I help my baby with dyschezia?
There's no treatment for infant dyschezia, and pediatricians don't advise interfering. This is hard to hear for parents who want to relieve their babies' struggles. It may be tempting to try to help by stimulating their rectum. But this delays their own learning process and may make them dependent on stimulation.
There's some research to suggest that infant massage can help stimulate your baby's nervous system and their physical development. While not a direct treatment for dyschezia, regular massage may improve the brain-body coordination they need to develop in order to learn how to poop.
Outlook / Prognosis
What is the outlook for adults with dyschezia?
Some pooping problems are relatively easy to treat, and others can be more elusive, especially when they involve your brain and nervous system. In these cases, healthcare providers often take a holistic approach that combines diet and lifestyle changes with various therapies. This approach takes time.
If you have a chronic disease or a physical lesion that causes pain and difficulty pooping, surgery might have a place in your treatment plan. Surgery is usually the last resort for people with severe symptoms that don't respond to other treatments or complementary medicine. But it's often successful.
When do babies grow out of infant dyschezia?
The good news is that infant dyschezia is usually a brief problem, lasting a few days to weeks. Even this can feel like forever when you witness your baby's daily struggles. But you can rest assured that they'll overcome it. Most have outgrown dyschezia by the time they're two to three months old.
A note from Cleveland Clinic
Pooping difficulties will make you miserable, whether you're an infant, child or adult. Fortunately, infant dyschezia is short-lived and resolves on its own. Adult dyschezia can be more complicated and can take longer to resolve. If you have dyschezia, don't delay seeing a qualified healthcare provider about it.
What is constipation in a newborn
The contents of a baby diaper is one of the key topics that young mothers discuss. They pay attention to the frequency of the stool, its consistency, color and smell. One of the most common problems they complain about to doctors or to each other is constipation in babies. We figure out what the baby's chair depends on and how many days he may not go to the toilet for the most part.
Normal neonatal stool
During fetal development, nutrients are supplied to the baby through the umbilical cord. Through it, the metabolic products of the fetus are also excreted.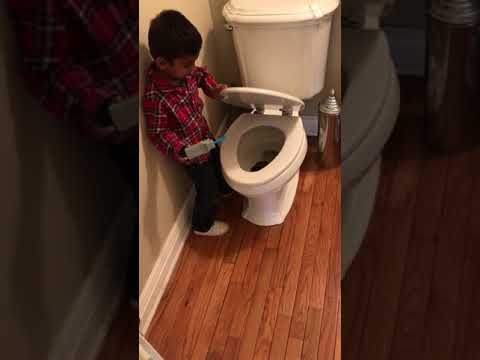 The digestive system of a newborn begins to work only after childbirth, so it is logical that the baby does not poop in utero. But this does not mean that nothing gets into it.
During this period, the child actively swallows amniotic fluid (amniotic fluid). Its excretion from the body begins after the birth of the child and the start of breastfeeding. For the first time, a newborn goes to the toilet on the second day after birth. This stool is not like a baby's usual feces. Over time, he will return to normal.
How does the baby's stool change in the first months of life?
| | |
| --- | --- |
| Age | Child's chair |
| 1–3 days after birth | The chair is dense, pasty. Usually dark, sometimes greenish in color. The passage of meconium can cause discomfort to the baby. |
| 3–5 days after birth | The chair gradually brightens, becomes mushy. Usually does not cause any inconvenience to the child. But some problems may arise due to the fact that the digestive tract of the baby "learns" to work and is colonized by bacteria. |
| 2 weeks after birth | The work of the gastrointestinal tract is normalized. If the mother feeds the baby with breast milk, the stool is creamy, yellow. On artificial feeding it can be thicker. Not always homogeneous, there may be inclusions. Due to the immaturity of the enzymatic system, it is greenish in color. |
| 1 month after birth | A month old baby can poop from one to several times a day. The chair is normalized and is both pasty and quite hard. Some children may also have stool retention. But if the separation of feces does not cause discomfort and anxiety in the baby, they should not bother the mother either. |
| 2 months after birth | The work of the intestine continues to improve. Two-month-old baby no longer goes to the toilet after every feed. The number of bowel movements is reduced to 1-2 per day. The stool is still not hard, more like slurry. It can be homogeneous and interspersed. |
Constipation is not considered that the baby cannot go to the toilet for a certain time. The main criteria at this age are not stool retention, but unpleasant sensations during defecation (the child cries before pooping), a large amount of stool and its hard consistency.
Because of what the child does not walk on large
Constipation is a reduction in the number of bowel movements relative to their normal number for this age. In addition, such a disorder of the stool is accompanied by the discharge of a large amount of dense stool. Thus, constipation is not just a decrease in the number of bowel movements, but also a change in the stool itself.
Other signs of constipation in a baby include the following:
change in stool odor;
a large amount of gases;
anxiety of the baby during washing;
restless sleep in a baby with frequent awakenings;
intense crying that cannot be stopped.
Even if the baby goes to the toilet every day, but at the same time his feces become plentiful and dry, this indicates constipation in the child. At the same time, the absence of a bowel movement for several days, which does not cause any inconvenience to the baby, and normal mushy stools, even after a break, are not considered grounds for making such a diagnosis.
Causes of impaired defecation can be both normal and pathological. The most common causes of constipation in babies are:
congenital malformations of the gastrointestinal tract;
disruption of the digestive glands;
violation of the normal colonization of the gastrointestinal tract by flora;
the predominance of the mixture over breast milk;
insufficient fluid intake;
unsuitable mixture for the baby;
allergic reactions;
Iron-deficiency anemia.
Most often, the problem lies in improperly selected nutrition or dysbacteriosis in babies.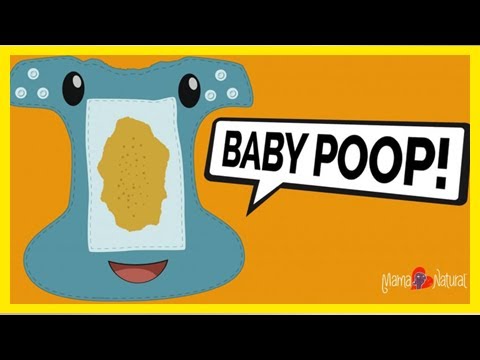 The fact is that the child's intestines are sterile, and until the flora returns to normal, constipation can develop even in a one-month-old baby. Usually this condition does not require medical intervention, but the baby needs some help anyway.
Constipation is not just a delay in stool, but also a change in its consistency. It can be difficult for a young mother to understand when the lack of bowel movements is normal, and when the child needs help. Our doctors at a remote consultation will help you understand when a child needs help, advise on how to organize a baby's diet and choose the right formula for him.
When constipation of the baby requires medical attention
Most often, problems with defecation in infants occur due to improper feeding or due to the immaturity of the gastrointestinal tract. However, in some cases, the absence of a chair requires medical intervention. It is especially dangerous if the newborn cannot go to the toilet and his meconium has not passed 2 days after birth.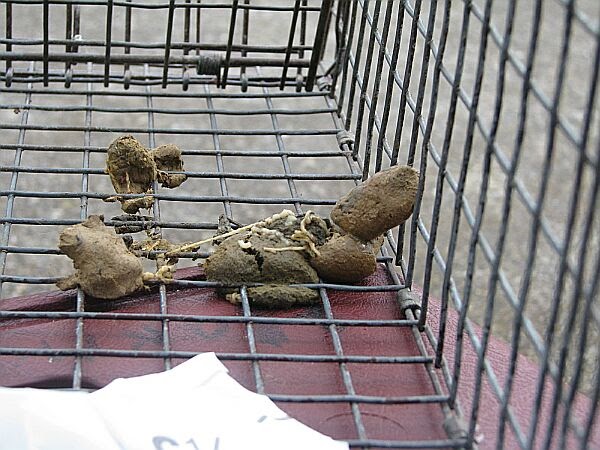 This may indicate congenital problems with the gastrointestinal tract, which require additional diagnosis and examination by a neonatologist. In addition, other symptoms may indicate them. The main ones are:
blood streaks or black blotches appear in the feces;
close relatives have diagnosed diseases of the gastrointestinal tract;
the child burps frequently and profusely;
he has vomiting with bile impurities;
the child gains little or no weight;
his stomach is very distended;
the child's stool is like a ribbon;
he refuses breast or bottle;
the child cries a lot, and the parents cannot calm him down;
his temperature rises;
there are traces of calomania on the diaper, but the feces themselves do not go away.
If such symptoms are observed in the maternity hospital, it is necessary to report them to the neonatologist on duty.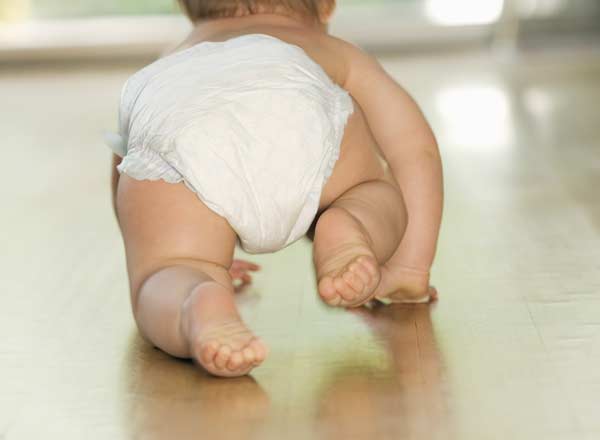 If they are found after discharge from the hospital, you need to call a pediatrician or report these symptoms during a patronage bypass. In cases where the child begins to vomit profusely and the temperature rises sharply, you need to call an ambulance.
Important! The minimum weight gain for children in the first three months of life is 150 grams per week or 600 grams per month. In the first month, the increase is calculated from the minimum weight, and not from birth weight.
How to treat stool problems in an infant
To help the baby cope with constipation, you need to understand what caused its development. The diagnosis is made on the basis of a survey of the mother and a physical examination - the doctor palpates the abdomen, examines the anus and performs a rectal examination. To determine the cause, an examination is also carried out - general tests of urine, blood and feces, ultrasound and others if necessary.
If pathologies are detected, a small patient is sent for treatment to a gastroenterologist, who will prescribe the appropriate treatment for the child.
In other cases, it is recommended to change the lifestyle of both the nursing mother and the baby:
A nursing mother is recommended a light diet without fried and fatty foods, with plenty of fresh vegetables and fruits. It is also worth reducing the amount of sugar in the diet, as it can cause fermentation in the digestive tract.
Try to keep breastfeeding or mixed feeding as long as possible. Breast milk helps the digestive tract to ripen and form the correct flora.
When transferring to artificial feeding, make sure that the mixture does not contain palm oil. It impairs the digestive processes and can cause constipation.
If these measures do not help, the child may be prescribed pro- and prebiotics, which help to normalize the intestinal flora, after which the digestive processes also normalize.
As prescribed by the doctor, the baby may be prescribed laxatives, glycerin suppositories, microenemas and gas tubes. However, you should not get carried away with these drugs, since their constant use can lead to hypotension.
Massage of the abdomen can also help the newborn - stroke the baby's tummy in a circular motion in a clockwise direction and gently press the legs to the stomach. This will improve peristalsis and help the stool pass. A warm bath can also help the baby - it will relax the muscles and make it easier to pass the stool.
If we are not talking about pathologies of the gastrointestinal tract, normalizing the nutrition of mother and child helps to fight constipation. Our doctors will help you choose the best diet, tell you when your child needs supplementary feeding, and determine when he needs medication.
FAQ
How do you know if a baby is constipated?
+
Normally, a child's stool may be absent for several days, if the baby himself is calm at the same time, and the feces after that are soft and pass without problems.
A sign of constipation is the presence of a hard plentiful stool and difficulty with the bowel movement itself.
Why is there a delay in stool in infants?
+
Stool retention can develop due to the immaturity of the gastrointestinal tract of the child, pathologies in the development of the intestines or digestive glands, dysbacteriosis, dehydration, an improperly selected mixture, or flaws in the diet of a nursing mother.
Can a newborn baby be given a laxative for constipation?
+
Do not give a newborn baby any medication without first consulting a doctor. Your doctor will assess the severity of your constipation and suggest ways to treat it with or without a laxative.
What to do if the baby has constipation? Should I force my baby to poop?
+
If the child is not bothered by anything, and the feces after the pass pass without problems, then there is no need to interfere in these processes.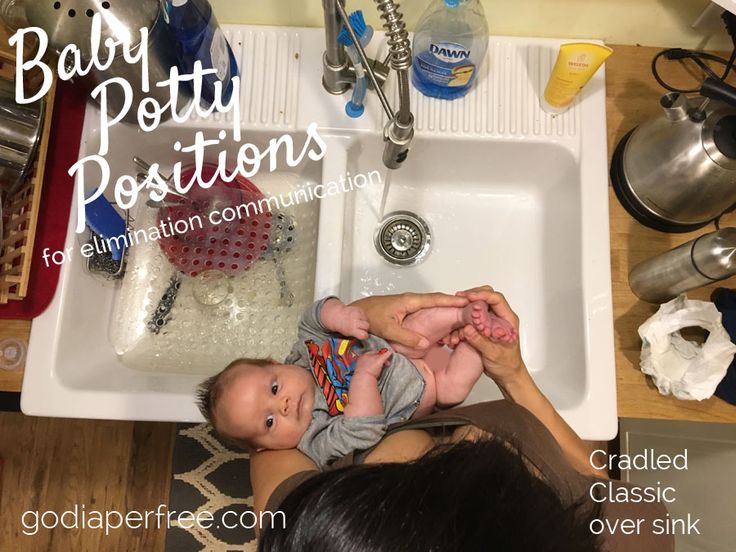 If the baby is clearly having difficulty with bowel movements, consult a doctor to find methods that facilitate this process.
Can planting help with constipation?
+
Theoretically, an upright posture can help a child cope with constipation. However, these methods are rather auxiliary and will not lead to a stable result. It is more effective to adjust the diet and make sure that the child does not have dehydration.
Expert opinion
The absence of a chair in a child does not always mean that the baby has developed constipation. It is indicated by hard plentiful stools, restlessness and a swollen belly of the baby. The cause of a violation of the stool can be both pathological processes in the gastrointestinal tract, and flaws in the diet of the mother or baby. To determine when constipation requires treatment, the doctors of our service will help. They are available at any time of the day without queues and long waiting times.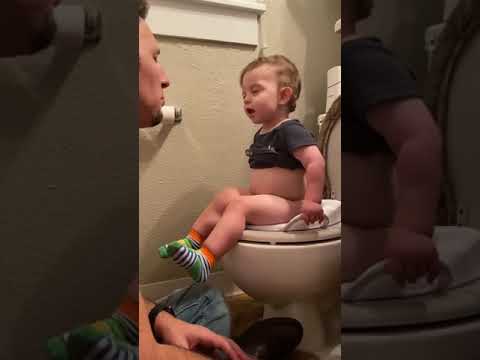 We publish only verified information
Article author
Pruzhinin Mark Yulievich pediatrician
Experience 30 years
Consultations 1572
Articles 104
An experienced pediatrician with extensive experience and clinical experience in various medical organizations, resuscitation and intensive care and neuroinfection.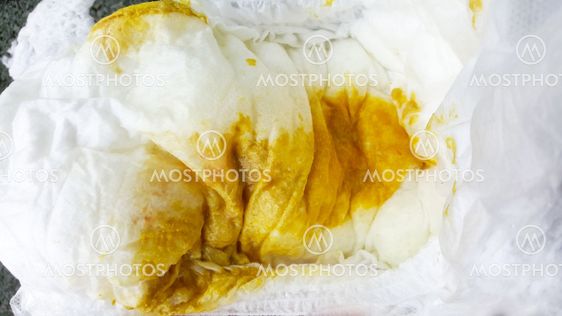 Works with leading experts, attends international and Russian conferences.
Early "planting out" of the baby - Mama Lara - professionally about the birth of a child | Pregnancy | Childbirth
The issue of "disembarking" babies has been discussed on women's websites for several years, but I have never commented on this topic before. However, now, having carefully studied the recommendations for "planting" sent by one of the readers, I wanted to argue - some things far from the truth are asserted there too categorically. Over time, the first emotions subsided and were replaced by a desire to help young women understand this problem.
Disposable diapers. Pros and cons.
So, today among mothers caring for babies, there are two polar points of view on the issue of the physiological functions of the baby.
The first categorically assert that in our time, when there is such a "miracle" as disposable diapers, it is foolish to bother with "catching" a child and holding him over a basin.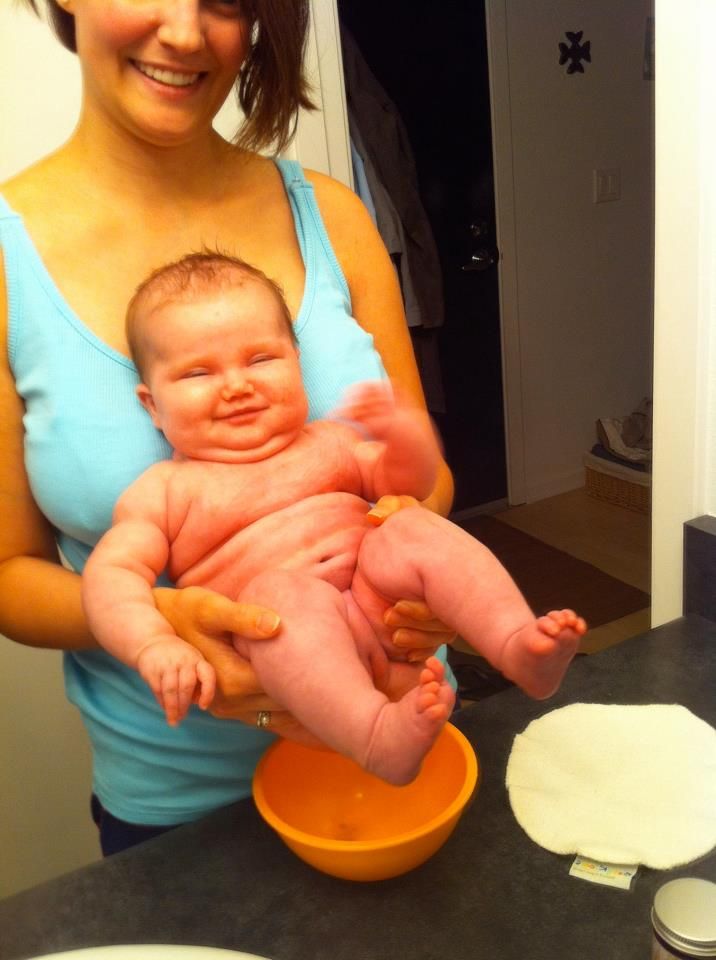 You just need to change the diaper every four hours and that's it. At night, you can not touch the baby at all, they say, on TV they advertise diapers that leave the baby's ass dry for all twelve hours. Such mothers do not worry about future potty training, because they firmly believe that the time will come and the child himself will want to grow up, i.e. pee and poop into the potty or directly into the toilet.
This position doesn't really bother me. However, I consider it important to determine what drives a woman when she chooses this style of infant care. The main thing is that deep postpartum depression, excessive fatigue or a squeamish attitude towards the baby's body are not behind this. The consequence of the above can be not only alienation between mother and child, but also the emergence of great difficulties in understanding and accepting the baby of his own body. After all, if he is always wearing a diaper, and on top of a bodysuit or overalls, then his fingers will always touch the clothes, not the body.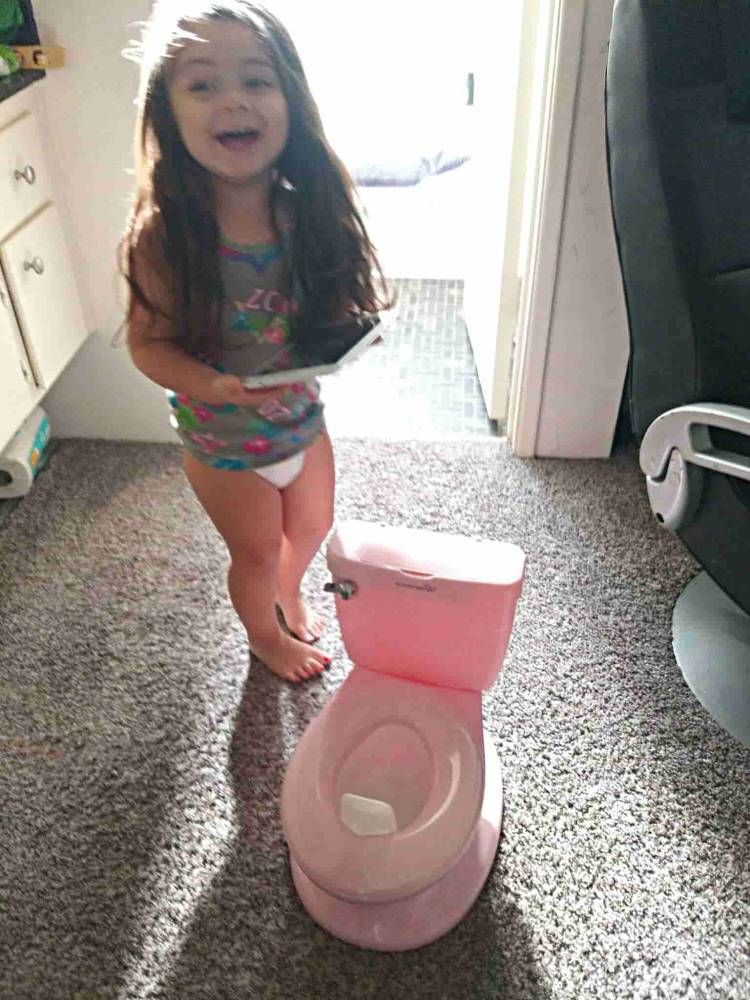 Theory of dropping off the baby
Proponents of the opposite view believe that the baby should be held twenty-four hours a day and never use disposable diapers. They are sure that every time the baby starts to worry, the mother's breast should be in his mouth. They see their mission in constant assistance and are sure that thanks to this, the child develops a sense of the mother's reliability.
In addition to peeing and pooping, the baby also needs to be helped. Let me quote the recommendations I have come across on exactly how to do this: "In case of signs of anxiety, put the baby to the chest and pat on the genitals, saying to everyone the usual "piss, piss; a-a-a." Or here are some more tips that take into account not so much children's needs as mother's convenience: "Get your baby out if you need it, for example, before a walk or after every sleep to save diapers."
A sober look at the planting theory.
In this case, I would also like to dwell on two points: what makes women follow such recommendations and what such care can lead to in the future.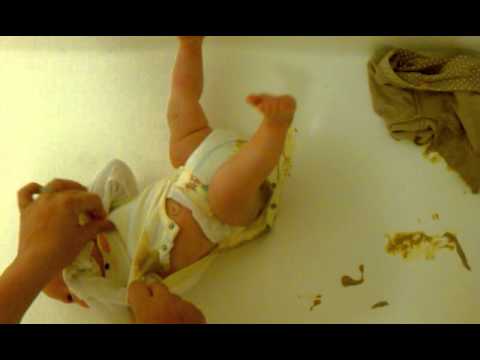 I think new moms tend to be driven by the desire to be the best mom, often heightened by uncertainty and anxiety: "Can I be one?". However, questions arise here: does a woman who practices this approach acquire greater confidence, does she receive sincere pleasure from such interaction with a child, does this idea become valuable in itself, leaving the mother in constant tension?
What happens to the baby itself? With the one whom mom does not let go of, who every time she notices his anxiety, she tries to help pee and poop? Such a child is deprived of a very important experience - the internal sensations of his own body. After all, from the very first days, a baby begins to get acquainted not only with the outside world, but also with himself.
The first new signals given to him by the body are hunger and fullness of the intestines and bladder. These sensations are very vivid, they cause excitement, anxiety and discomfort in the baby. If in the case of hunger, a mother is really needed, without her the baby cannot yet get enough, then the emptying of the intestines and bladder occurs by itself, no matter what the "care consultants" say about it.
Such an inner experience of knowing one's own physiology is extremely important, because after tension and discomfort, at the moment when the child pees or poops, relaxation and pleasure come. Later, after a few months, the baby will come to understand that the stronger the discomfort, the more tangible the pleasure that follows. And in the second year of life, he will master the functions of containment - relaxation and will be able to use the toilet on his own.
Introducing herself into a process that should become an exclusively personal experience of the child, the mother makes him dependent on herself even in that in which he could be free from her. In the future, such a grown-up baby may face (especially in stressful situations) the fact that his physiological functions will need "special conditions". For example, in order to pee, he will need the sound of water or repeated repetition of "pee-pee-pee" to himself.
What have we come to? By choosing the first of the considered extremes, you deprive the child of external contacts with his own body, the second - internal, thus impoverishing his early experience of knowing his own body.