How to become a child development specialist
Child Development Specialist | Duties, Requirements & Degrees
What is a Child Development Specialist?
A child development specialist is an expert in identifying the traits, symptoms, and patterns particular to children who suffer from various developmental and psychological disorders.
Working one-on-one to evaluate their educational needs and issues, these childcare professionals serve as invaluable advisors to parents and educators.
It is not uncommon that a child development specialist is also a licensed therapist who counsels families in need of guidance and assistance correcting unwanted behavior and implementing strategies to help their children achieve goals.
What Does a Child Development Specialist Do?
The primary duty of a child development specialist is to ensure that children who suffer with developmental and psychological disorders receive the care they need in order to overcome their unique and difficult obstacles.
Working with children to evaluate their developmental issues
Child development specialists devote most of their days to learning about children.
Observing them as they play games, solve puzzles, and make crafts, child development specialists gauge how quickly and successfully children can pick up new skills.
They also monitor and document children as they socialize in order to assess how well they get along with others, evaluate their ability to regulate emotions, and identify their communication and linguistic needs.
Developing therapy plans for parents and families
After identifying areas of difficulty, a child development specialist then creates a therapy program to overcome their developmental obstacles.
Programs typically include counseling approaches for modifying undesirable behavior, a dietary plan to help children receive the appropriate vitamins and nutrients essential for their cognitive health, educational methods for learning new skills and concepts, coping strategies to manage negative emotions, and standards of measurement to track and evaluate progress.
Educating families and parents
Once developmental issues have been identified and a therapy plan has been outlined, it is then a development specialist's duty to teach parents, educators, and other caretakers how to help their child achieve his or her goals and reach their potential.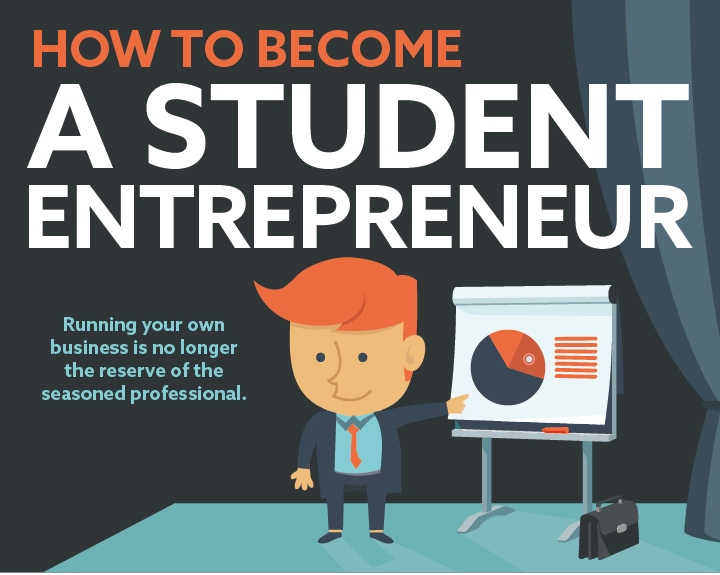 They will often hold workshops, small group counseling, and even visit the homes of clients to ensure that children are receiving everything they need in an environment that is both safe and healthy.
Organizing referrals and childcare arrangements
As most people do not possess the financial means or information to meet the many complicated needs associated with developmental disorders in children, a child specialist's duty is to help families select and obtain quality care for their children.
Child development specialists work with social services and community assistance agencies to compile resources, organize educational and childcare arrangements, and make referrals when necessary.
Records and reports keeping
Child development specialists must also fulfill various administrative duties. In addition to documenting children's developmental needs, issues, and progress, they also keep account of the social services programs and resources families utilize, and acquire children's records of immunization, physical examinations, and other necessary medical documents.
Where Does a Child Development Specialist Work?
A child development specialist works wherever childcare is provided. Those who specialize in early childhood development are typically employed by hospitals where they work in pediatric departments, daycare facilities, preschools, and programs funded by the government such as Head Start.
As some child development specialists work exclusively with children who are older than five, they are typically employed by both public and private primary schools and after-school programs.
Child development specialists can also work for community assistance organizations, government social services agencies, and as nannies in the individual homes of families who can afford such full-time services.
What Do You Learn in a Child Development Specialist Degree Program?
In addition to learning how to identify, intervene, and treat developmental and psychological disorders in children, a child development specialist degree program will also teach you how to effectively communicate with patients, educate parents, and provide counseling and resources to families.
While the following is a great start to understanding what you will learn in a child development degree program, it should be noted that this is not a complete nor comprehensive list.
Child Psychology Theories – You will study the basic principles of modern child psychology by learning Erikson's Psychosocial Developmental theory, Piaget's Cognitive Developmental theory, and Bowlby's Attachment theory amongst many others.
Typical Versus Atypical Child Development – In order to determine whether or not a child has a developmental disability, you will first learn what typical child development looks like versus atypical.
Challenges for Children and Their Families – In addition to learning about the obstacles that children with developmental disabilities face, you will also learn about the unique challenges faced by their siblings, parents, and other family members.
Family Psychology – As part of your child development degree coursework, you will learn about the various types of family dynamics and how the obstacles that families face often vary depending upon demographic factors such as race, geography, and income.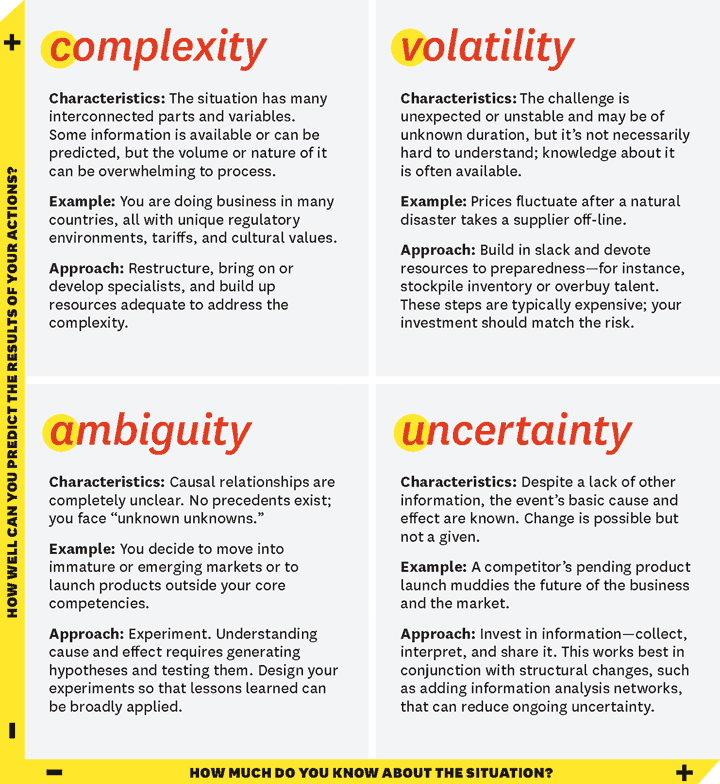 Behavioral Disorders in Children – As child developmental and behavioral disorders typically manifest together, you will learn about the spectrums and symptoms of each and how one disorder can affect another.
Child Neuropsychology – You will learn how neurological factors in a child's developing brain can affect their ability to manage emotions, socialize, speak, and acquire new skills. Additionally, you will learn how to use information collected from neuropsychological assessments to diagnose disorders and treat symptoms.
Child Neglect, Abuse, and Intervention – As a child development specialist, it will be your responsibility to recognize and intervene in the various forms of mistreatment and neglect in children who may not be capable of communicating those abuses.
Gender and Age – In addition to how gender affects early child development, you will also learn of the major role it plays throughout other important developmental stages such as preadolescence, puberty, and even post-adolescence.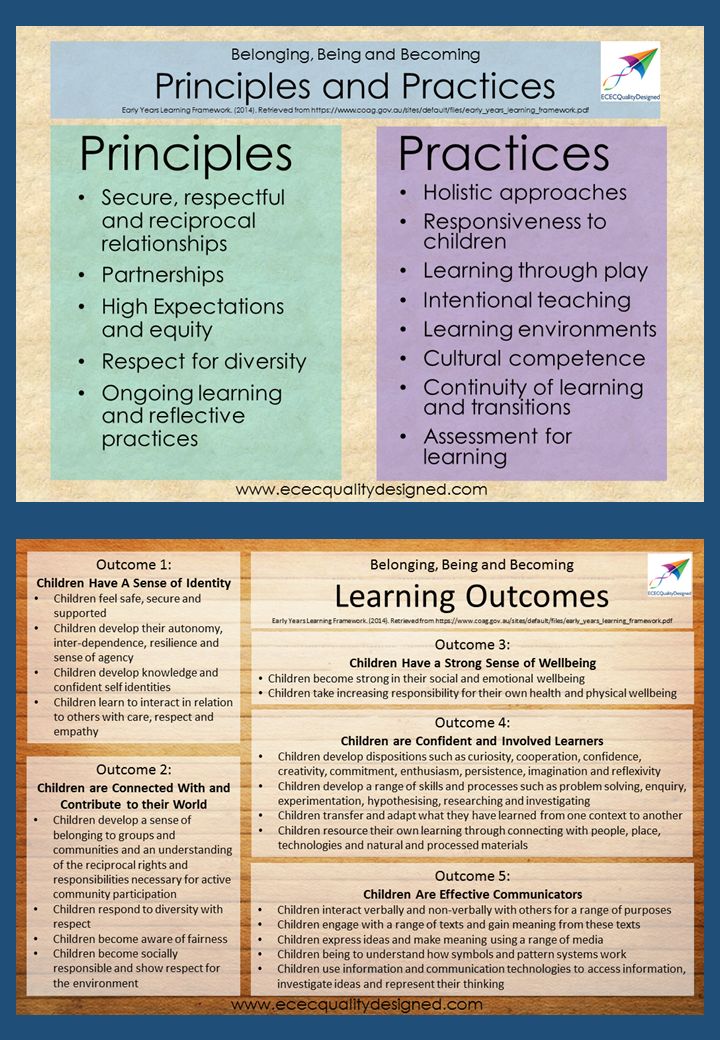 Human Anatomy and Physiology – Child development specialists also evaluate children's physical health and growth and the ways in which it can affect their developing cognition and motor skills.
What are the Requirements to Become a Child Development Specialist?
Educational Requirements
To become a child development specialist, candidates are first required to hold a high school diploma or GED. Next, candidates must attend a four-year program to earn their bachelor's degree — preferably in Applied Psychology with a concentration in Child Advocacy.
The various types of coursework for this degree may include lifespan development and psychology, political and ethical problems in child advocacy, diversity and multicultural concerns, and strategies for child rearing and education.
While many opt for a four-year degree, most employers require candidates to hold both a bachelor's and master's. To fulfill this need, universities now offer five-year programs for a master's degree fast track.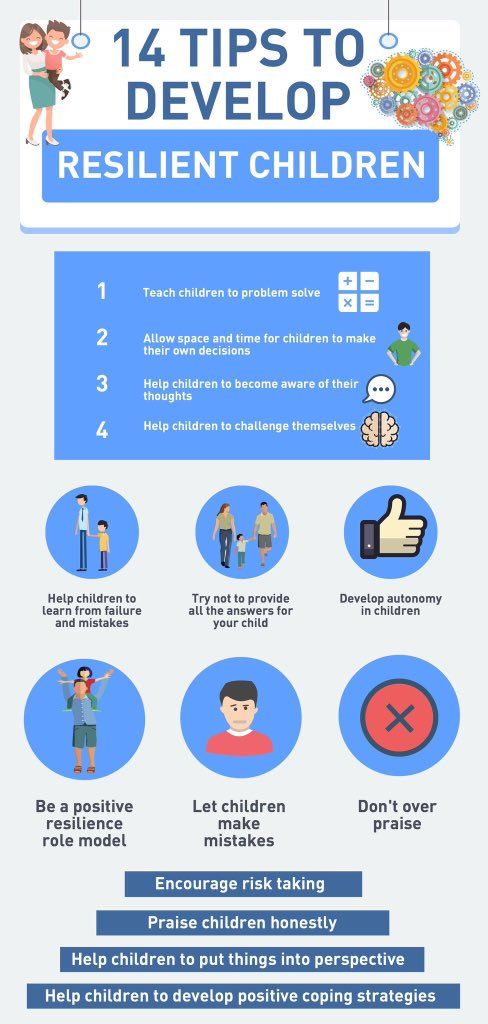 Students may choose dual majors in social work, education, child life, psychology, child growth and development, or other comparable majors.
Certification Requirements
Once a child development candidate has earned his or her degree/s, there are a number of voluntary certifications they may earn to help ensure gainful employment.
The most well-known of these is the Child Development Associate (CDA) credential, which is required of candidates by many employers before they are permitted to work with children in the early stages of development and/or under the age of five.
Credited through the Council for Professional Recognition, candidates can earn their CDA by working in one of the following four childcare settings: programs for infants and toddlers, family childcare programs, preschools, or home-visitor programs. After their specialized training, candidates are required to pass the CDA exam to finalize their certification.
While technically not a mandatory accreditation, the majority of employers require candidates who wish to work with children older than five become a Certified Child Life Specialist (CCLS) through the Child Life Council (CLC).

In order to earn this certification, candidates must have first earned a bachelor's degree, completed one or more child life or development course/s, fulfill 480 hours of hands-on and supervised clinical experience, and pass the CCLS exam.
What is an Online Child Development Specialist Degree?
An online child development specialist degree is a four-year bachelor's degree that may be earned online. Rather than having to commute to a university campus or other physical setting, an online degree allows child development specialist students to complete their coursework through a web-based program in the comfort and convenience of their own home.
This type of degree program is ideal for students who have children, a full-time job, or for any other reason/s need a wider range of scheduling flexibility. However, a child development specialist degree that is pursued online is no less recognized nor less difficult to earn than degrees pursued at on-site locations.
Additionally, web-based degree programs typically offer students a list of majors and concentrations that are far more specific than the options that are available in campus degree programs.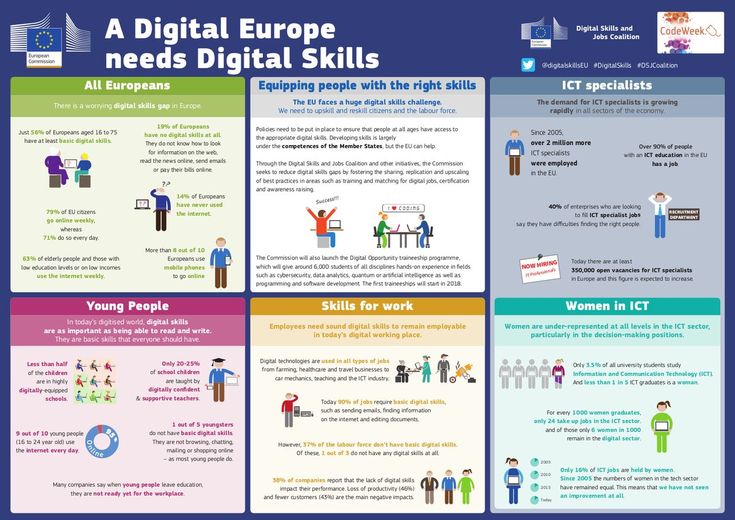 What Skills are Required to Be a Child Development Specialist?
Working with children who suffer with behavioral and developmental disorders requires child development specialists to possess a very specific set of skills.
To help decide if you have what it takes, review the following list. However, it should be noted that there are likely many more qualities and skills you may need for a future career in child development.
Teamwork and Communication Skills – As they are responsible for coordinating the roles, efforts, and multiple objectives of different childcare parties, child development specialists must possess exceptional communication skills. Additionally, they must exercise teamwork and collaboration skills in order to ensure that the concerns and goals of each parent, teacher, and doctor are understood and coordinated effectively.
Imaginative and Creative – Child development specialists must be skilled at using their imaginations to come up with lesson plans that children find fun and engaging. Furthermore, child development specialists must be able to get especially creative in order to customize their teaching strategies and methods of evaluations for each individual child and his or her unique learning style.
Patience and Understanding – Working with atypical children can be stressful, therefore it is imperative that child development specialists have the ability to practice immense patience and understanding at all times. Not only must they constantly revise their teaching and assessment strategies to best fit the needs of children with conflicting special needs, they must also be understanding of the different backgrounds, lifestyles, personalities, and parenting preferences of families.
Sensitivity and Professionalism – Counseling families and educating parents whose children suffer from developmental and psychological disabilities requires a child development specialist have the ability to speak with kindness and sensitivity while maintaining an overall tone of professionalism.
Organization and Leadership – Child development specialists must be organizational experts in order to juggle the numerous tasks for which they are responsible; such as: assessing and keeping record of children's developmental needs, documenting their progress, developing different teaching programs and curricula for each student, and helping families locate resources and arrange services. Furthermore, coordinating the efforts of educational, community, and social services programs requires child development specialists possess outstanding leadership skills.
Playfulness and Confidence – In order to connect with kids on their level and on their terms, a child development specialist must be able to access his or her own inner child, playfulness, and lightheartedness. However, this alone is not enough to earn the trust of children. They must also be able to exert themselves as a confident authoritative figure.
Physical Strength and Endurance – Child development specialists must possess enough physical strength to regularly pick up a 50-pound child and carry them at least 500 feet. Furthermore, keeping up with the energy levels of children, especially those with behavioral disorders, requires a certain level of physical endurance.
Flexibility & Spontaneity – As children are subject to their own cycles of energy, sleep, wakefulness, and concentration, child development specialists must have a special ability to be flexible, understanding, and adaptive to children's inherently spontaneous nature.
Inclined to Nurture – While most skills can be learned and improved upon, child development specialists should be somewhat instinctively nurturing individuals.
What are the Benefits of Being a Child Development Specialist?
While it is certainly a challenging career, experts say there are numerous benefits to being a child development specialist that make all the stress of the occupation worth it all at the end of the day.
It Feels Good to Make a Difference – Helping families and children with special needs overcome obstacles, achieve their goals, and improve the quality of their everyday life is a reward entirely in and of itself.
Variety in Daily Tasks – While specific responsibilities vary from setting to setting, each workday for a child development specialist holds a wide variety of different duties and tasks that prevent their job from becoming mundane and boring.
Array of Locations and Work Settings – Child development specialists have different options of locations and settings in which they can work such as preschools, primary schools, after-school programs, and pediatric hospitals.
A Large Network of Team Members – Collaborating with social services workers, special education teachers, doctors, nurses, and other childcare professionals, child development specialists develop meaningful relationships with team members across multiple different networks.
Professional Benefits and Amenities – As their job can often be a taxing one, child development specialists are compensated with well-paying salaries, healthcare benefits, flexible scheduling options, and plenty of vacation time and sick days.
Stay in Touch with Your Own Inner Child – Although they are working professionals, spending so much time engaging and playing with children is an excellent way to forever stay creative and in touch with your own inner child.
Witness the Results of Your Work – Most working professionals never get to see the results of all their hard work. Child development specialists not only regularly witness the impact they make, but they often get the satisfaction of seeing those results immediately.
How Much Does a Child Development Specialist Make?
Child development specialists fall into a category of careers that the Bureau of Labor Statistics refers to as "health educators."
As of May 2021, the top earners for health educators worked for private organizations or state hospitals and earned a median salary of $76,450. According to the same study conducted by the BLS, the lowest health education earners pulled just a little over $49,240 that same year.
Are Child Development Specialists in Demand?
According to the Bureau of Labor Statistics, demand for child development specialists is expected to increase 12% by the year 2030.
What Professions Are Similar to Child Development Specialist?
Child Social Work
Child social work is a profession dedicated to children's advocacy and abuse intervention. Job duties include following up on complaints made against adults suspected of mistreating and/or neglecting children.
Child social workers are responsible for removing children from unsafe homes, and in worst case scenarios, they work with district attorneys to proceed with criminal charges against blatant cases of child neglect and violent abuse. Once removed from a dangerous environment, social workers will then place children into approved and state-supervised foster care.
Family Support
Helping families support themselves and their children, stay safe, and thrive together, family support specialists play an important role in cities and communities throughout the United States.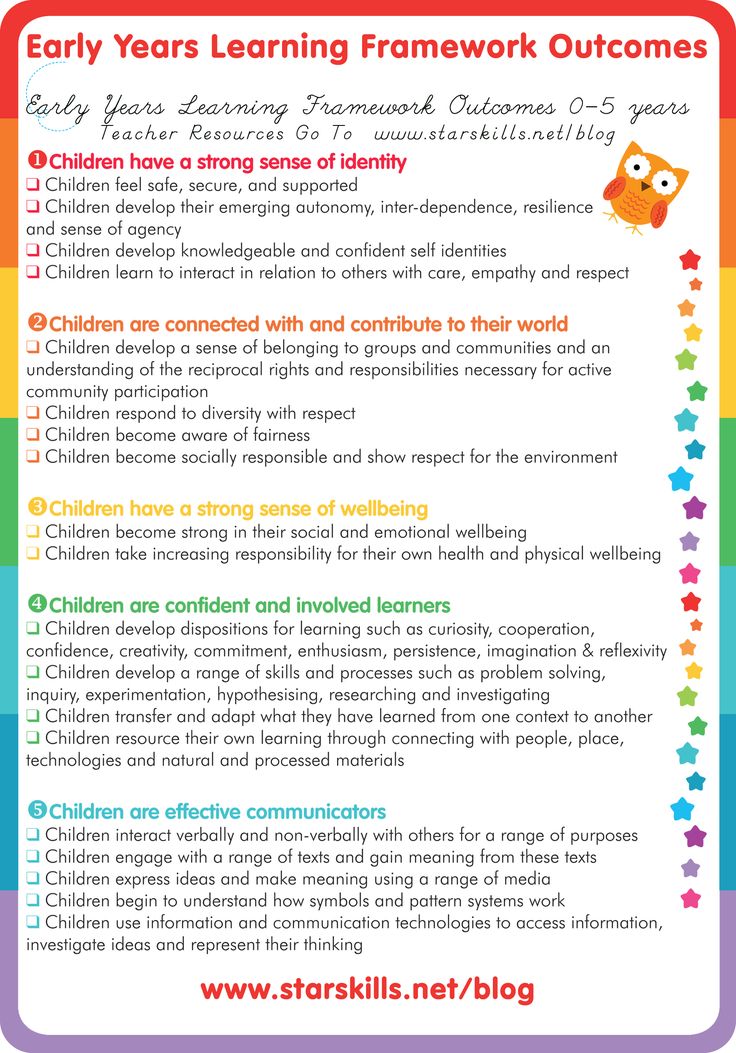 They help families who need counseling and other assistances as they cope with various types of crises such as unemployment, divorce, addiction and substance abuse, mental illness, domestic violence, and homelessness.
Family support specialists also help families locate, obtain, and afford child care services, transportation, shelter, education, job training, and healthcare.
Education Counseling
School counselors work at the lowest levels of education, such as preschool and elementary school, all the way up to undergraduate and post-graduate college levels. Their roles and responsibilities include getting to know students, learning about their needs, and helping them to achieve their educational goals.
School counselors also assist students by providing them with tutors and access to other academic resources, counseling to raise their self-confidence, intervening in social situations such as bullying, and making referrals to youth psychologists for additional mental health care.

Child Psychology
Child psychologists work with a wide variety of developmental and mental health concerns that affect children and adolescents of all ages.
Many child psychologists may choose to concentrate on one specific issue or group of issues such as treating children with cognitive impairments, diagnosing attention-deficit disorders and autism and managing their associated symptoms, counseling teens who struggle with emotional and behavioral problems that can lead to substance abuse and/or juvenile delinquency, and diagnosing and treating children with serious mental illnesses such as personality disorders.
What is A Child Development Specialist?
A child development specialist is a specialist in recognizing the qualities, indications, and examples specific to kids who experience the ill effects of different formative and mental issues. Working one-on-one to assess their instructive requirements and issues, these childcare experts fill in as significant counsels to guardians and teachers.
Child development specialists are brain science specialists who work with kids experiencing different formative and mental issues. These experts should guarantee that youngsters with formative and mental issues get the consideration they need to conquer their troublesome obstructions. They are needed to associate with these youngsters while assessing their capacity to control feelings and recognize their correspondence requirements.
Child development specialists are usually required to have a four-year college education. They make an average compensation of $36,846 each year or $17.71 per hour. Individuals on the lower end of that range, the base 10% to be precise, generally make $23,000 every year, while the top 10% make $58,000.
What Does a Child Development Specialist Do
There are certain skills that many child development specialists have in order to accomplish their responsibilities. By taking a look through resumes, we were able to narrow down the most common skills for a person in this position.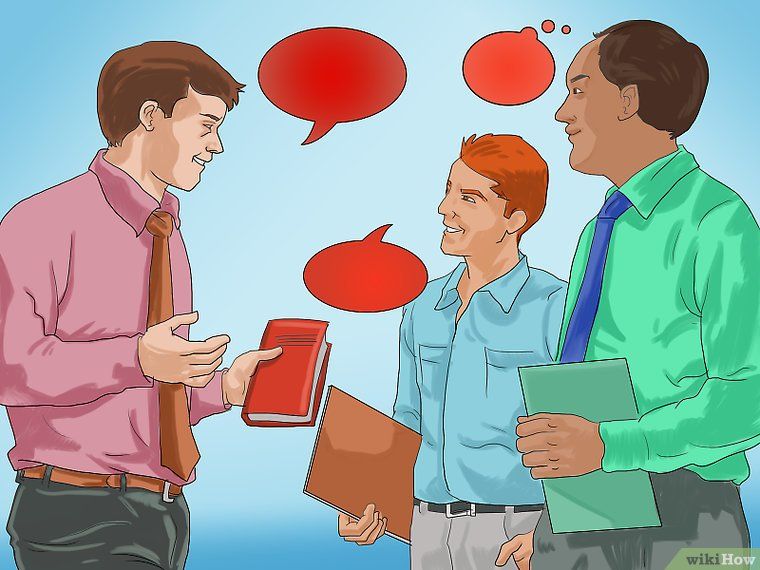 We discovered that a lot of resumes listed analytical skills, instructional skills and creativity.

Learn more about what a Child Development Specialist does
How To Become a Child Development Specialist
If you're interested in becoming a child development specialist, one of the first things to consider is how much education you need. We've determined that 66.5% of child development specialists have a bachelor's degree. In terms of higher education levels, we found that 13.2% of child development specialists have master's degrees. Even though most child development specialists have a college degree, it's possible to become one with only a high school degree or GED.

Learn More About How To Become a Child Development Specialist

Top Child Development Specialist Jobs Near You
Child Development Specialist Career Paths
In addition to switching up your job search, it might prove helpful to look at a career path for your specific job. Now, what's a career path you ask? Well, it's practically a map that shows how you might advance from one job title to another.

Our career paths are especially detailed with salary changes. So, for example, if you started out with the role of lead teacher you might progress to a role such as assistant director eventually. Later on in your career, you could end up with the title executive director.

Child Development Specialist

Lead TeacherAssistant DirectorDirector

Executive Director

10 Years

Lead TeacherAssistant Director

Center Director

7 Years

Lead TeacherManagerProject Manager

Program Manager

8 Years

CounselorTherapistCase Manager

Director Of Social Services

6 Years

CounselorInstructorConsultant

Principal

11 Years

CounselorClinicianCase Manager

Patient Care Manager

5 Years

Show More
Top Careers Before Child Development Specialist
Teacher(71,918 Jobs)
13.3 %
Internship(51,064 Jobs)
12.2 %
Cashier(456,110 Jobs)
Top Careers After Child Development Specialist
Case Manager(84,959 Jobs)
Internship(51,064 Jobs)
Teacher(71,918 Jobs)
Recent Job Searches
Account Executive Jobs

ResumeLocationAccount Executive Bottomline Technologies Jobs

Field Technician Jobs

ResumeLocationField Technician Southeastern Surveying and Mapping Jobs

Registered Nurse Jobs

ResumeLocationRegistered Nurse Lightways Jobs

Field Technician Jobs

ResumeLocationField Technician Griffin Dewatering Jobs

Tire Technician Jobs

ResumeTire Technician McHenry Savings Bank Jobs

Medical Assistant Jobs

ResumeLocationMedical Assistant Palm Partners Jobs
Child Development Specialists in America make an average salary of $46,186 per year or $22 per hour.
The top 10 percent makes over $66,000 per year, while the bottom 10 percent under $31,000 per year.
Average Child Development Specialist Salary
$46,186 Yearly
$22.20 hourly
$31,000
10 %
$46,000
Median
$66,000
90 %
See More Salary Information
What Am I Worth?
Child Development Specialist Education
Child Development Specialist Majors
Psychology
24.4 %
Human Development
17.0 %
Early Childhood Education
Child Development Specialist Degrees
Bachelors
66.5 %
Masters
13.2 %
Associate
12.5 %
Top Colleges for Child Development Specialists
1. California State University - Long Beach
Long Beach, CA • Private
In-State Tuition
$6,798
Enrollment
31,503
2. Northwestern University
Evanston, IL • Private
In-State Tuition
$54,568
Enrollment
8,451
3.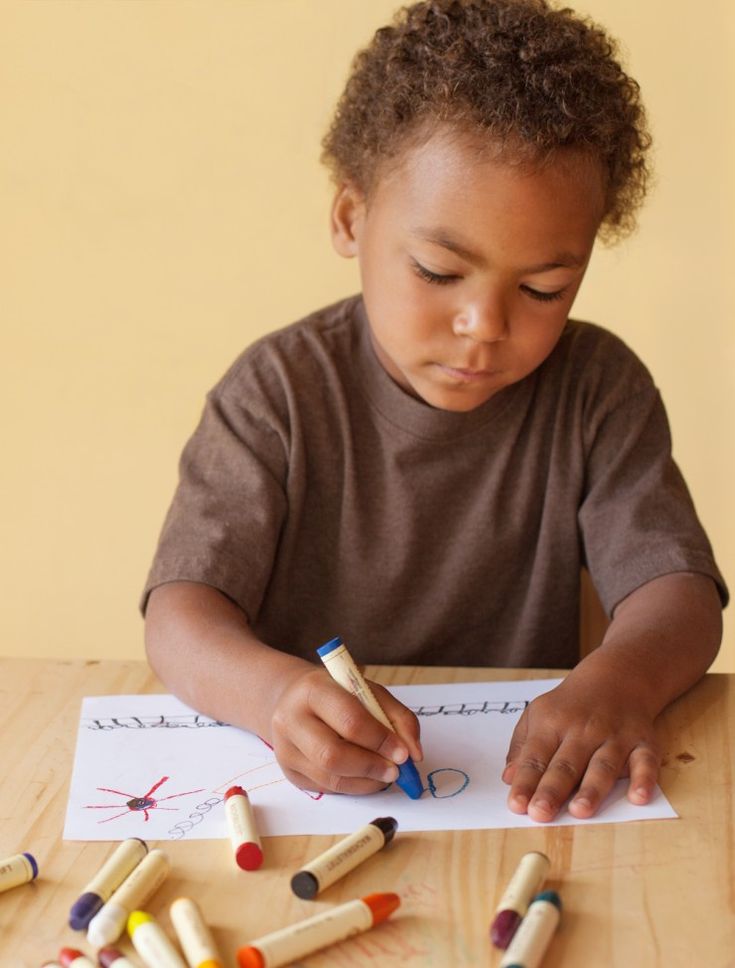 San Diego State University

San Diego, CA • Private

In-State Tuition

$7,488

Enrollment

30,018
4. University of Pennsylvania
Philadelphia, PA • Private
In-State Tuition
$55,584
Enrollment
10,764
5. Boston University
Boston, MA • Private
In-State Tuition
$53,948
Enrollment
17,238
6. University of Minnesota - Twin Cities
Minneapolis, MN • Private
In-State Tuition
$14,760
Enrollment
31,451
7. Washington University in St Louis
Saint Louis, MO • Private
In-State Tuition
$53,399
Enrollment
7,356
8. Pennsylvania State University
University Park, PA • Private
In-State Tuition
$18,454
Enrollment
40,108
9. University of Southern California
Los Angeles, CA • Private
In-State Tuition
$56,225
Enrollment
19,548
10. University of Georgia
Athens, GA • Private
In-State Tuition
$11,830
Enrollment
29,474
The skills section on your resume can be almost as important as the experience section, so you want it to be an accurate portrayal of what you can do.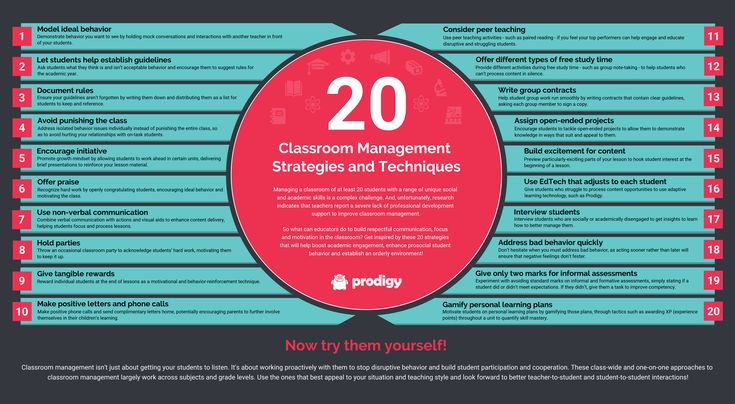 Luckily, we've found all of the skills you'll need so even if you don't have these skills yet, you know what you need to work on. Out of all the resumes we looked through, 14.6% of child development specialists listed child care on their resume, but soft skills such as analytical skills and instructional skills are important as well.
Child Care, 14.6%
Mental Health, 7.5%
Direct Care, 7.3%
Childhood, 5.3%
Intellectual Disabilities, 4.7%
Other Skills, 60.6%
Child Development Specialist Demographics
Child Development Specialist Gender Distribution
Female
After extensive research and analysis, Zippia's data science team found that:
Among child development specialists, 84.6% of them are women, while 15.4% are men.
The most common race/ethnicity among child development specialists is White, which makes up 68.1% of all child development specialists.
The most common foreign language among child development specialists is Spanish at 80. 4%.
Online Courses For Child Development Specialist That You May Like
Advertising Disclosure  The courses listed below are affiliate links. This means if you click on the link and purchase the course, we may receive a commission.
Introduction to Child Psychology - ACCREDITED CERTIFICATE
(1,705)
Learn about child behaviour, parenting styles, relationships and socialising, cognitive development, counselling & more!...
View Details on Udemy
Fully Accredited Professional Child Psychology Diploma
(1,004)
Learn or Specialise Your Therapy in Child Psychology with this Fully Accredited Diploma Course...
View Details on Udemy
Severe to Profound Intellectual Disability: Circles of Care and Education
This course is about caring for and educating children (and youth) with severe to profound intellectual disability. We use the idea of 'circles' to position the child at the center of the many levels of support needed.
Around the child are circles of care and education - such as the parents, family, friends, caregivers, educators, health care workers and others such as neighbors, business owners and community members. Each one has an important role to play in the life of a person with an intelle...

View Details on Coursera

Show More Child Development Specialist Courses

Job type you want

Full Time

Part Time

Internship

Temporary
How Do Child Development Specialist Rate Their Jobs?
Do you work as a Child Development Specialist?
Rate how you like work as Child Development Specialist. It's anonymous and will only take a minute.
Top Child Development Specialist Employers
Child Development Specialist Videos
Early Recognition Of Child Development Problems / Educational Video
Updated September 9, 2022
An expert on the image of the unborn child: why is he needed and what does he do
Only 26% of young people surveyed by WorldSkills Russia have decided on a profession after school.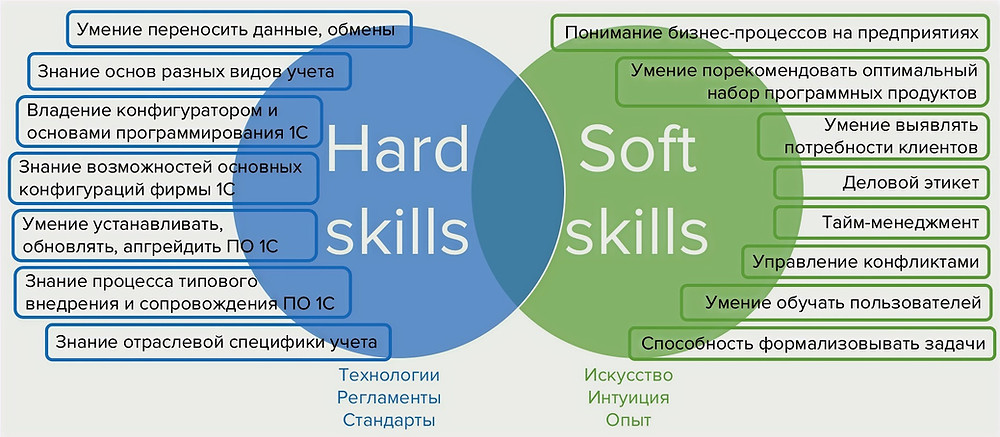 New specialists will help the child to choose the appropriate way of life and specialty. We explain who they are and how they do it
Who is an expert in the image of the unborn child
This is a specialist who helps children form personalized development trajectories. He selects educational programs, games, circles and sections, based on the wishes of the parents, the preferences and abilities of the child himself. These are career guidance experts, tutors, as well as experts in the education market and masters of pedagogy.
What does an expert in the image of the unborn child do
Such a specialist recognizes and reveals the potential of the child, using all available opportunities. An expert needs not only to understand who the client wants to become, but also to help him achieve his goals as efficiently as possible.
It is important for an expert in the image of the unborn child to be able to combine online and offline learning formats, to know what skills are needed in professions and how to improve them correctly at different ages.
In addition, you need to build the right communication with parents, explain to them why and what to give up and why to teach the child certain things.
Basic skills of an expert in the image of the unborn child
Such a professional will need a psychological and pedagogical education and developed soft skills. Among the skills required by these specialists:
knowledge of the labor market and education for quality preparation for studies and subsequent careers;
analytical skills, empathy and customer focus to understand what the child wants;
the ability to manage projects and systems thinking for the formation of effective educational trajectories;
communication skills that will help build a dialogue with parents and convince them of the right path.
Trends and directions in the profession
In the field of education, there is a trend towards learning in ecosystems and lifelong learning. One of the components of these approaches will be the formation of personal competency profiles.

Expert of the SKOLKOVO Education Transformation Center Pavel Luksha:
"All information about school education, university, courses, work, projects is integrated into a single profile. Ecosystems did not come to us in bulk before, because the digital structure was not ready for them. It arises only now: there is a full-fledged opportunity to describe human behavior, create a digital model, a digital twin that accompanies him throughout his life.
Correct profiles will be drawn up with the help of new methods of vocational guidance and professional self-determination of children. The usual ineffective tests and express consultations will be replaced by a practice-oriented approach. Experts will be able to introduce the child to different specialties to give him a broad picture of existing career paths. After analyzing the wishes of small customers, their innate inclinations and abilities, it will be possible to paint a step-by-step development plan.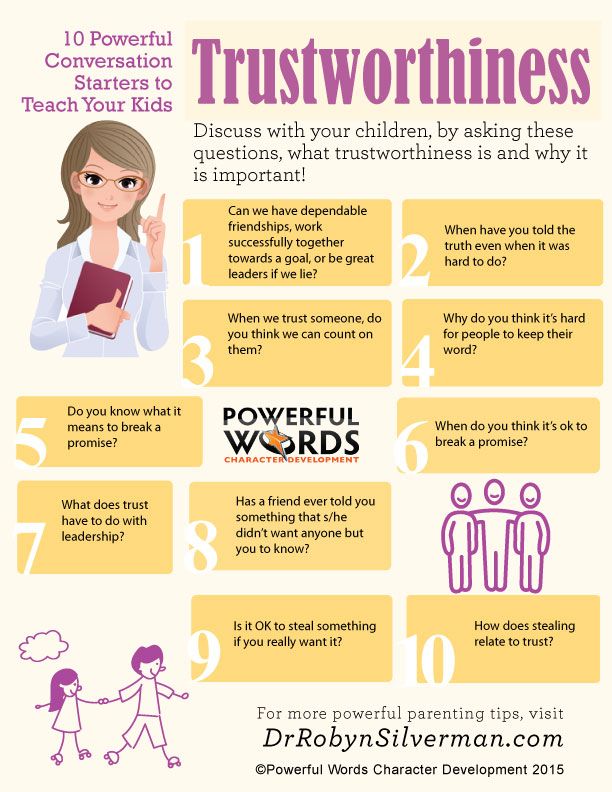 Where will the profession come from
Today there are commercial organizations like MAXIMUM Education or Foxford that help students with additional education, as well as special government programs. For example, the federal project "Ticket to the Future" is aimed at early career guidance for children. The project of the Department of Education of the city of Moscow "Profsreda" works on the basis of the colleges of the capital and introduces students mainly to working specialties. The employees of such organizations will eventually be replaced by experts in the image of the unborn child.
When it will be possible to become an expert in the image of the unborn child
It is already possible to become a specialist who performs part of the work of an expert in the image of the unborn child. For example, tutors, child psychologists and coaches are already doing this. Over time, these areas are transformed into a complex profession of an expert in the image of the unborn child.
According to the "Atlas of new professions", it will stand out as a separate specialty over the next 10-15 years.
How to master a profession
You can start studying on programs in family education, tutoring, psychology and pedagogy. Higher education in these areas will be enough to take the first steps in the profession.
Start working in one of these specialties, complement your practice with specific skills training, and develop your vision. So you can get a job in an organization that is directly involved in mentoring children and shaping their images of the future.
Early development specialists
By clicking the "Submit" button, you confirm that you consent to the site administration to process and transfer your personal data to the site administration in the framework of the Federal Law of July 27, 2006 No. 152-FZ "On Personal Data" (with amendments and additions) and receive response by phone, internet or mail.
media about us
Many parents are wondering about the early learning of a foreign language, when the baby is not even a year old.
It is worth noting that this concern is absolutely justified, in our days knowledge of a foreign language is not just a wish, but a necessity.
More and more parents are trying to introduce their children to foreign languages ​​from birth. The controversy over teaching foreign languages ​​so early to children has been going on for nearly a century. Some say that children are more receptive to any information, and therefore language learning should be started in early childhood, and some even believe that it is necessary to start working with a child when he is not yet born, listening to the right music and talking to him on various topics. Others believe that learning a foreign language should begin when the child himself understands what language and why he needs to be taught, and they advise you to wait, not to rush. While supporters of the traditional methodology generally believe that the most correct thing is to start teaching a child a foreign language only from the age of 12! As a result, parents face perhaps the most difficult problem - the problem of choice: when to start teaching a child and what method to use.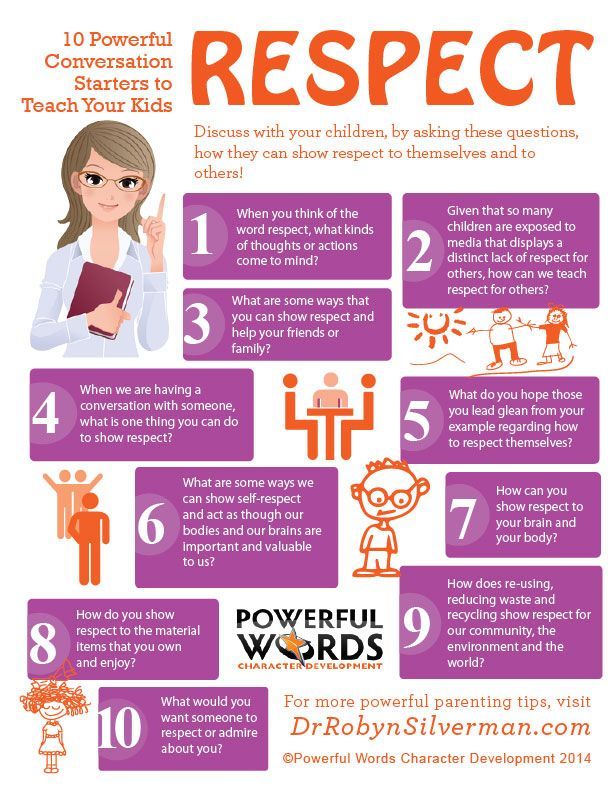 According to modern research, by the age of three, the development of brain cells is completed by 70-80 percent. This means that we must focus our efforts on the development of babies at a very early age. In the first years of life, one should be strict and affectionate with the child, and when he begins to develop on his own, you need to learn to respect his will, his "I". Lack of intervention at an early age and pressure at a later age can lead to resistance and ruin the talent.
Learning a foreign language is one of the most difficult intellectual tasks for an adult, while learning a language in a fun and playful way for children is easy and effortless.
What do experts say about early language development?
Glen Doman, American Physiotherapist, author of Rehabilitation Methods for Children with Nervous System Damage and Educational Methods for All Children (Doman Method).
"If any adult wants to quickly acquire an inferiority complex, then all that needs to be done is to compete in learning a foreign language with a one and a half year old baby.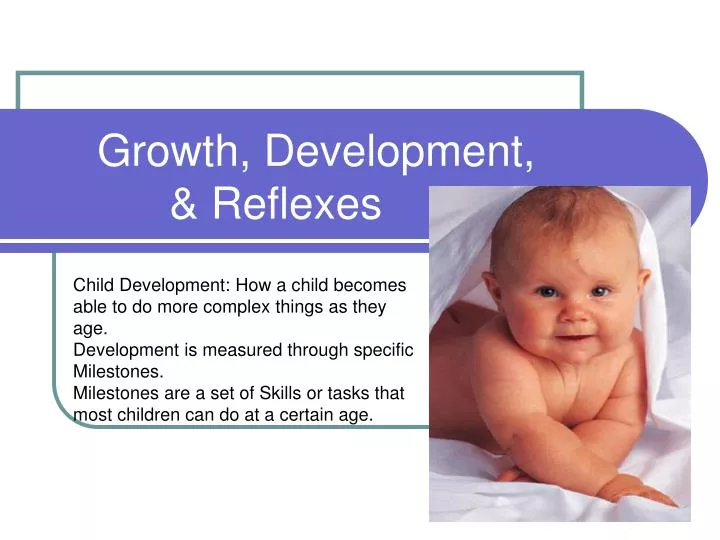 If a child is born in a family where they speak two languages, then he will also speak two. If three languages ​​are used in the family, he will speak three, four - four. And so on - there is no limit to perfection here. And this is the biggest linguistic miracle that I know, "says Glen Doman, director of the Institute for Human Potential Development (Philadelphia, USA). According to Doman, all children are linguistic geniuses, and it is necessary to start developing classes with them literally from a few months.
Studying tens of thousands of children who studied according to his system, Doman concluded that it is much easier to teach a one-year-old child than a five-year-old, and a six-month-old is easier than a one-year-old.
The essence of Doman's program is that the most productive period for learning is the period when the brain grows. It is at this age that a child can achieve high results in almost any area that a parent opens up to him.
Doman's research convincingly proves that it is in the period from birth to three years that the brain develops with amazing speed, which means that mental capabilities at this age are unique.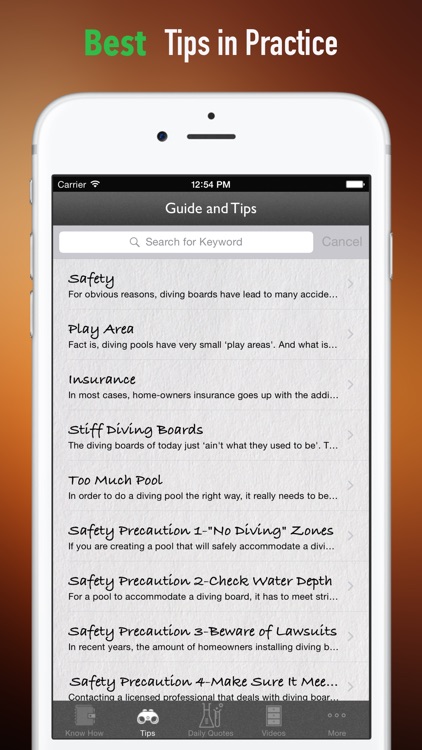 How amazingly fast the brain grows and how quickly this growth stops is clearly shown by the following figures:
| | | |
| --- | --- | --- |
| 9 months | | 35 cm |
| 30 months (2.5 years) | 21 months more than | is 15 cm larger than |
| 252 months (21 years) | is 231 months more than | is 5 cm larger than |
Physiologists believe that "there is a biological clock of the brain, just as there are stages in the development of the endocrine glands of a child in time. A child under nine years old is a specialist in mastering speech. After this period, the brain mechanisms of speech become less flexible and cannot so easy to adapt to new conditions. After the age of 10, there are many obstacles to overcome. The child's brain has a specialized ability for a foreign language, but it decreases with age "
Masaru Ibuka: Innovator of early childhood education and education, author of the widely acclaimed book on early childhood development, It's Too Late After Three.

In his work "It's Too Late After 3", Masaru Ibuka described the concept of early development as follows:
is given to them with difficulty or not at all. What adults learn with difficulty, children learn with play. What adults learn at a snail's pace, children are given almost instantly. Adults are sometimes lazy to learn, while children are always ready to learn.
One of the most difficult activities for a person is learning foreign languages, learning to read and play the violin or piano. Adults master such skills with difficulty, and for children it is an almost unconscious effort.
In order for our kids, growing up, to be fluent in several languages, to be able to swim, ride a horse, paint in oils, play the violin - and all this at a high professional level - they need to be loved (which is what we do), respected ( which we rarely do) and put at their disposal all that we would like to teach them.
I would like to give the following advice: let your child work as much as he can, but on one condition that the result of his work is not important to you.
For a child, it is not the result of his activity that is important, but the process itself. We, adults, want every job to be completed. And this is the difference between work and entertainment. No matter how simple the work is, the child should be shown how to do it. Work often requires caution and concentration that is not needed in the game.
In special education, the child treats the new language as a new game, a new type of activity, he does not consider it as one of the means of communication. This is a sign of artificial bilingualism. With regular classes with a teacher for a long time, a new language can also become one of the means of communication for a child.
Pavel Tyulenev: teacher, sociologist, computer scientist, author of the Methods of Intellectual Development of the Child (MIRR).
"If you dream of raising capable and healthy children who will study well and excellently, become talented and be able to succeed, then there is no time to waste," says Pavel Tyulenev, author of the Child Intellectual Development Methodology (MIDD), "the ability and Talents will never show up on their own.
The facts inexorably testify that the concept of "original giftedness" is an invention of those who do not know how or do not want to develop children."
According to Pavel Tyulenev, the most important thing to keep in mind when choosing the first educational "manuals" for a baby is that all of them should be really informative. Parents need to save the baby from looking at dull wallpapers, make sure that he is not distracted by meaningless bright patterns on diapers, curtains and furniture.
Tyulenev recommends all parents of 5-7-month-old children to purchase a magnetic alphabet, and let the kids play with these letters every day: touch, feel, attach them to a metal surface.
When asked by parents whether it is not harmful to study several languages ​​at once, Tyulenev answers the following:
— The experience of many centuries shows that this is not only not harmful, but also useful, as the child becomes an order of magnitude smarter.
In the last and the century before last, any tutor was obliged to simultaneously give a child from 3 years old two or three languages.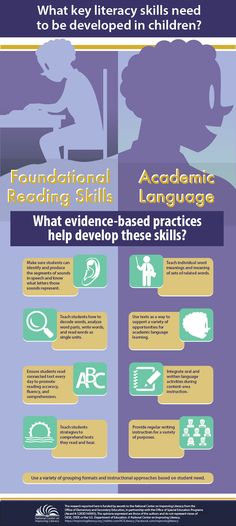 Remember, Eugene Onegin and his "parent", A.S. Pushkin. Leo Tolstoy simultaneously studied four languages, A.S. Griboyedov knew 9languages. This included Latin, which opened up to science ... She then played the role of modern mathematics, which in general is also a specialized language.
Nikolai Zaytsev: author of the method of early intensive literacy training with the help of cubes, academician of the Academy of Creative Pedagogy, author of educational technologies based on fundamentally new approaches to teaching reading, mathematics, foreign languages ​​in the late 80s of the XX century and providing high performance.
N. A. Zaitsev's system is based on the idea that that the elementary particle of speech is not a letter, not a syllable, but a warehouse or a conscious muscular effort of the speech apparatus. These efforts can be clearly felt by any person, easily wrapping his hand around the neck under the base of the jaw and saying something aloud.
N. Zaitsev's methods are characterized by a combination of visibility and a systematic approach.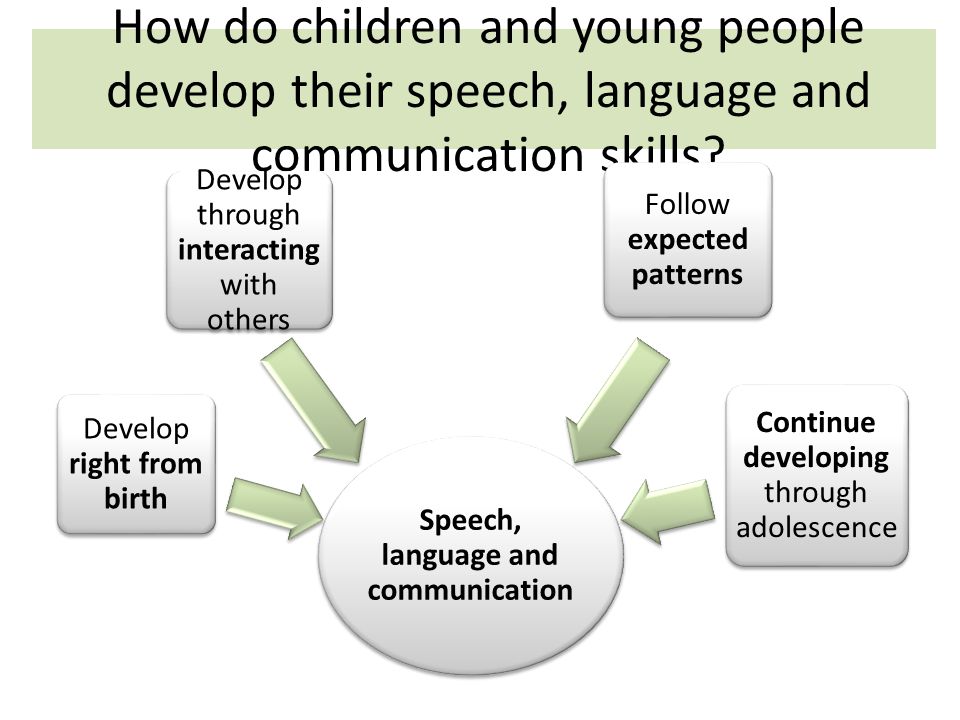 The essence of N.A. Zaitsev's technology is that the educational process is built taking into account the development of the child, through attitude and activity, comprehensively activating the cognitive power of the child's brain.
There is an opinion that Zaitsev's technique is intended both for babies 1.5-2 years old and for older children.
What does Nikolai Aleksandrovich himself think about this?
- Without belittling the role of the developing moments of the methodology for young children - singing songs-chants according to the tables, distinguishing the color of the cubes, sound, size, etc., as well as writing according to the tables and cubes (together with adults), I want to note that it is still premature to talk seriously about real reading at this age, and the ability to read for young children is not the most urgent need.
Children of one and a half - two years old want to try these cubes by mouth more, they are actively interested in the contents of the sounding boxes, not always wanting to use the cubes for their intended purpose, to the annoyance of adults.
Not many parents can see the results of their labors by starting classes with children under two years old. And by the time the child accumulates information, experience, and he is ready for further achievements, many parents' enthusiasm cools down and the process stops halfway.
Between the ages of three and a half and four, many children experience a second wave of burning interest in language. Having a significant vocabulary, the child begins to show interest in linguistics: what does an unfamiliar word mean? why do we say that? The child has an internal readiness for reading and, most importantly, the need and desire to learn to read. It is important for parents to catch this interest of their baby and go precisely from his inner desire to learn to read. For some, this happens after three years, for others - at four or five years.
A child's education at an early age can be compared to a plant, the more parents take care of it, and the more versatile knowledge they try to put into it, the more fruit it will bring.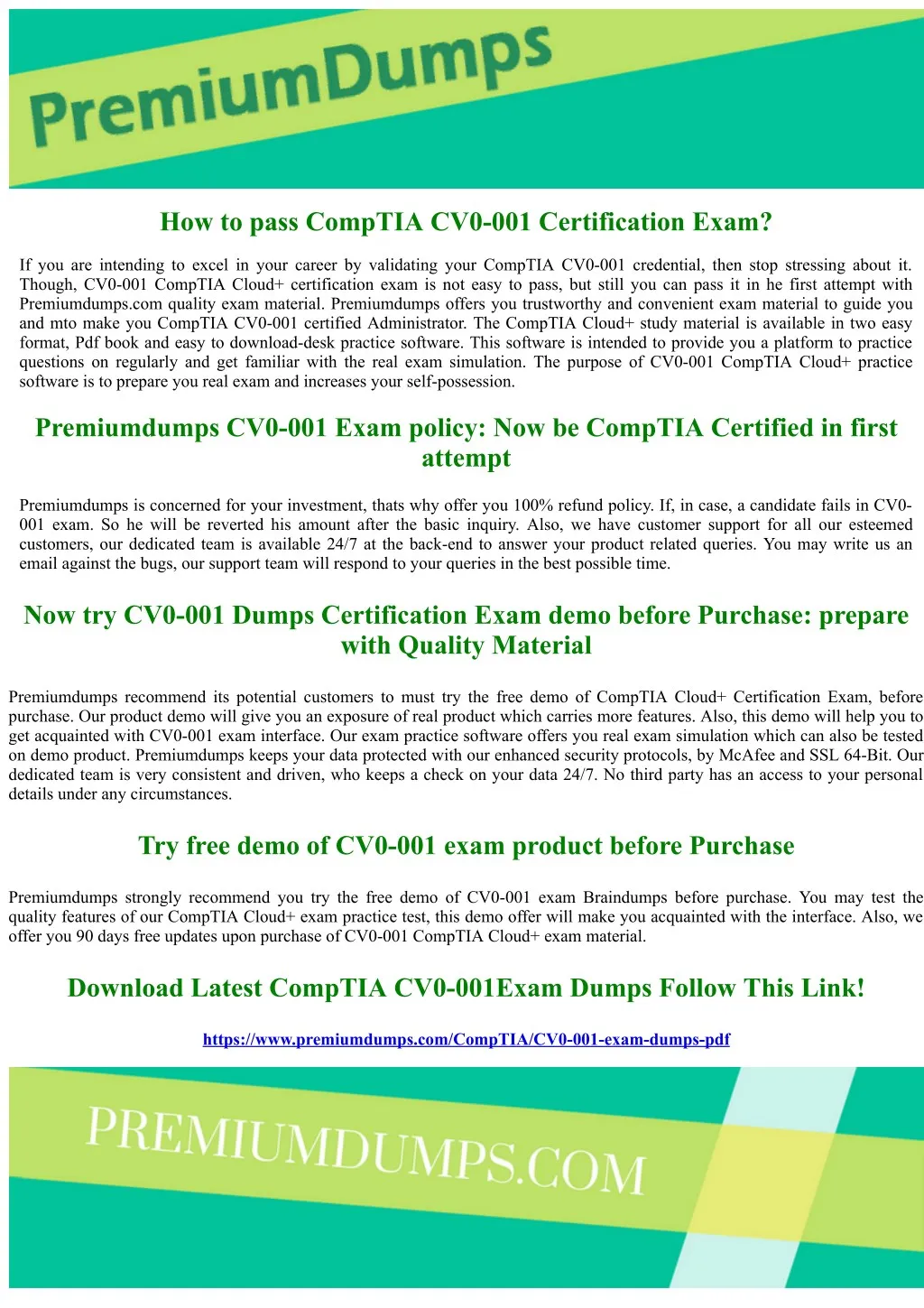 The point of teaching a foreign language is to instill a sense of language, presenting it as a possible means of communication, and not a subject of study.
Ask a Question
Do you have any questions? Ask them or sign up for a lesson, and in the near future our specialists will contact you.
Course of studyEnglish languageGerman languageSpanish languageItalian languageChinese languageFrench language Preparing for school Preparing for examsArtCookingCraftsFitnessMusicStorytimeYoga kidsEnglish Literature English for elementary school (online)English Garden ClubEnglish TheaterEnglish language (group)Bilingual full-day kindergartenKids Fashion SchoolArt StudioKorean languagePrivate lessons PolygraphyKalliglot Memory developmentSummer campSpeech therapy classesMath in EnglishMental arithmeticMini-gardenMnemonicsMusical DevelopmentScience in EnglishWrite-ReadPreparation for immigration PortugueseConversation Club with a native speakerEarly development in EnglishSpeed ​​readingCreativity in EnglishLearn well!Fitness in EnglishChess ClubEnglish (online)German (online)Spanish (online) )
For faster processing of the application, you can provide more information.