9 weeks pregnant diet
Foods to Eat & Avoid
The third month of pregnancy (9-12 weeks) can be a difficult time for the mother-to-be, as the morning sickness, fatigue, and mood swings increase tremendously. This is also the time when the most number of miscarriages have been reported. It is, therefore, very important for the mom-to-be to remain stress-free. She should also eat nutritious food to ensure the healthy growth and development of the baby. An expecting mother's diet during the third month of pregnancy plays a crucial role in determining the health of the foetus.
Video: Third Month of Pregnancy Diet – Foods to Eat and Avoid
3rd Month of Pregnancy Diet – What Foods to Eat
Your pregnancy diet in the first trimester should provide all the nutrition the foetus needs to grow into a healthy baby.
Are you wondering what to eat during the 3rd month of pregnancy to have a healthy baby? Here is a list of foods you should include in your diet chart:
1. Vitamin B6-Rich Foods
In the third month, morning sickness may peak at week 9 and may start decreasing by the end of week 12. Vitamin B6 helps combat nausea and vomiting. Examples of vitamin B6-rich foods include lean meats, poultry, eggs, citrus fruits, legumes, soybeans, nuts, seeds, and avocados.
2. Folate-Rich Foods
Folate or folic acid is very important for the proper development of the baby's brain and spinal cord. Even if you are taking folic acid supplements, it is good to include natural sources of folate-rich foods in your diet. Examples of folate-rich foods are broccoli, citrus fruits, beans, peas, lentils, avocado, Brussels sprouts, okra, asparagus, and dark green leafy vegetables like spinach and kale.
3. Omega-3-Rich Foods
Omega-3 fatty acids are essential nutrients that are necessary for the healthy development of the eyes and brain in the baby.
Foods rich in Omega-3 fatty acids are soybeans, canola oil, walnuts, chia seeds, flaxseeds, salmon, mackerel, sardines, and wild rice.
4. Fresh Fruits
Fruits contain a wide range of nutrients and antioxidants that are essential for the baby's healthy growth and development. Fresh fruits are a better source of nutrients than fruit juices and canned or frozen fruit. Include plenty of muskmelons, avocados, pomegranate, bananas, guava, oranges, sweet limes, strawberries, and apples in your diet.
5. Vegetables
Healthy food for a 3-months-pregnant lady should include at least 3 cups of vegetables per day. Choose different coloured vegetables and mix them up to ensure you get a wide range of nutrients and tastes. Examples include kale, spinach, broccoli, sweet potatoes, tomatoes, carrots, pumpkin, bell peppers, corn, eggplant, cabbage, drumstick, etc.
6. Carbohydrates
Carbohydrates are an essential energy source for our bodies. Complex carbohydrates are found in foods like whole grains and legumes, and starchy vegetables like potatoes and sweet potatoes are good for the body and provide steady amounts of energy.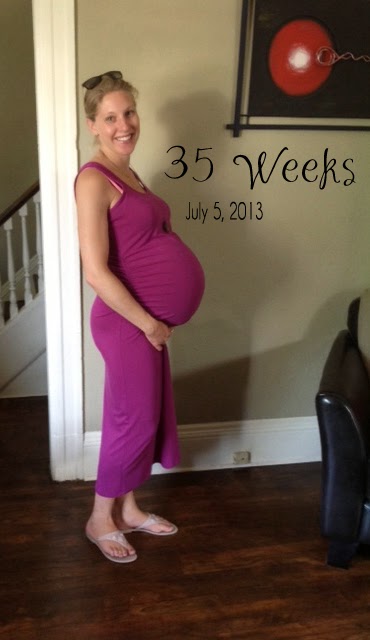 Simple carbohydrates from natural sources like fruits and vegetables that contain fibre are also good for your growing baby. Avoid simple carbs like refined flour and processed foods such as cookies and cakes. These are just empty calories that are bad for the baby.
7. Proteins
Proteins are the building blocks of DNA, tissue, and muscles. They also play an important role in triggering enzymes in our body. Proteins are, therefore, essential for the proper development of the foetus. Examples of protein-rich foods include legumes, quinoa, seeds, lentils, chicken, nuts, nut butter, meat, and soybeans.
8. Dairy
Dairy products are an excellent source of calcium, which is very important for the development of strong and healthy bones. Examples include milk, yoghurt, and hard cheeses. If you are allergic to dairy, other sources of calcium-rich foods are kale, watercress, and sardines.
9. Vitamin D
Vitamin D plays an important role in the development of the immune system, healthy teeth and bone development, and healthy cell division in the baby.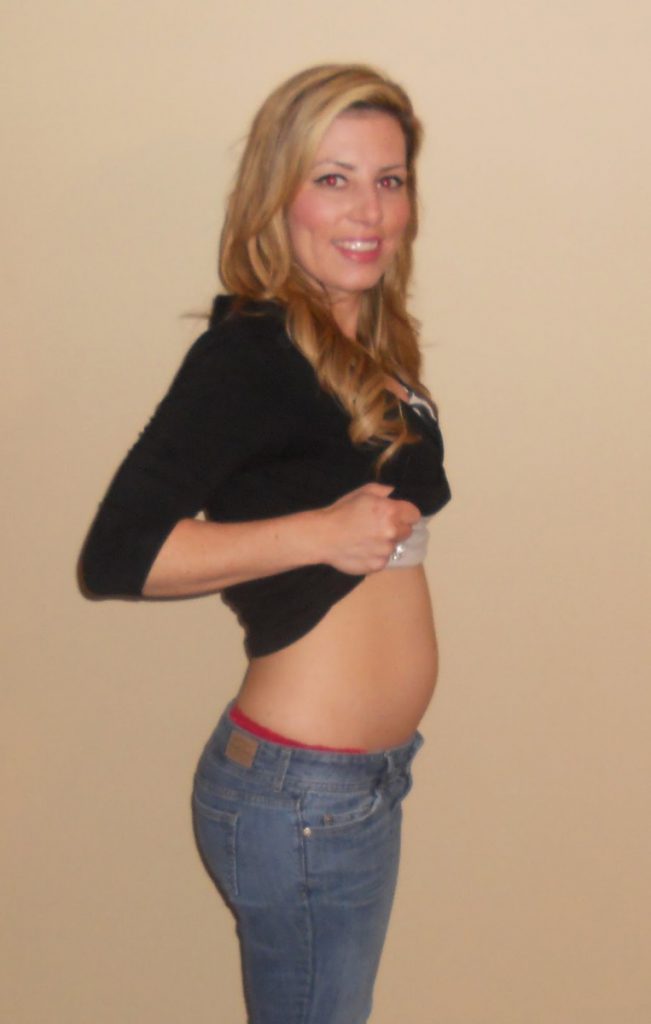 Examples of vitamin D-rich foods are fatty fish like salmon, mackerel, and tuna, egg yolk, cod liver oil, and vitamin D fortified milk or cereals.
10. Zinc
Zinc is an essential mineral that is important for the development of a healthy immune system and nervous system. Foods rich in zinc include beef, spinach, wheat germ, mushrooms, oysters, lamb, pumpkin and squash seeds, chicken, nuts, and beans.
Foods to Avoid During the Third Month of Pregnancy
These are the foods that should be avoided in the third month of pregnancy:
1. Seafood
Seafood and ocean fish contain high levels of methyl-mercury that cause impaired brain function in the foetus. So, avoid seafood and stick to freshwater fish.
2. Raw Eggs and Unpasteurised Dairy Products
Raw eggs can contain salmonella bacteria that can cause food poisoning. Unpasteurised dairy products like soft cheeses can contain listeria bacteria which also cause serious food poisoning. Hence, make sure that your eggs are cooked and that you stick to hard cheeses.
3. Raw or Undercooked Meats
Raw and undercooked meats can contain bacteria that cause food poisoning and serious damage to the growing baby.
4. Vitamin A
Excessive amounts of vitamin A have been linked to birth defects. Vitamin A found in natural foods like fruits, vegetables, eggs, and milk is not harmful. However, chicken, beef, and veal liver contain high amounts of vitamin A. It is better to avoid these to ensure you do not get too much vitamin A at once. Also, avoid taking vitamin A supplements.
5. Caffeine
Caffeine present in coffee, tea and aerated drinks can cross the placenta and cause an increased heart rate in the baby. So, it is better to limit or avoid caffeine.
6. Street Food
Eating street food increases the chances of getting bacterial infections such as gastroenteritis. Such infections will harm the developing baby. Hence, it is best to avoid it. If you happen to crave street food, try making the dish at home using fresh ingredients.
7. Canned Foods
Canned foods contain high amounts of preservatives which can harm foetal development. They also contain a chemical called bisphenol-A (BPA) which has been linked to an increased risk of miscarriages. Hence, avoid canned or tinned food and eat homemade food cooked with fresh produce.
3rd Month Pregnancy Diet Tips
Stay Hydrated by drinking plenty of water. You can also have juices and soup, but water is best for hydration.
Include at least 5 portions or servings of fruits and vegetables per day in your diet.
Eat 5 to 6 healthy, smaller meals in a day rather than 3 large meals.
Avoid alcohol, tobacco and drugs completely as these can cause serious birth defects and developmental issues in your baby.
Take your doctor-prescribed nutritional supplements without fail.
Avoid modifying your diet without checking with your doctor first.
The third month of pregnancy can be tough as nausea and vomiting may peak at this time.
However, morning sickness starts to lessen by week 12 and is usually gone by the start of the second trimester. Follow the diet tips in this article to provide the necessary nutrition and encourage the healthy growth and development of your baby.
Resources and References: Healthline
Also read: Protein Intake During Pregnancy
9 Weeks Pregnant | Symptoms & Advice
Read time: 4 minutes
9 weeks pregnant is how many months?
Month 3 (Trimester 1)
Baby development at 9 weeks
Your baby's muscles and bones are continuing to develop.
Food safety
During pregnancy you're more vulnerable to infections, making food hygiene a top priority. 
Vitamin D
Learn how to support your baby's growing body with a healthy supply of Vitamin D.
Baby development at 9 weeks
What does my baby look like? And, what size is my baby?
When you are 9 weeks pregnant your baby's mouth and tongue have started to form and taste buds are already in place1.
Measuring between 2cm and 3cm long from head to bottom, they're roughly the size of a cherry. At this stage, your baby's eyes are becoming more defined1 and their nose has assumed a recognisable shape2.
Your baby's major organs, including their brain, heart, lungs and kidneys, continue to develop. It's still too early to see their gender on an ultrasound, but your baby's tiny movements may be visible3 – a sign of their muscles starting to form4. Your midwife may also be able to hear your baby's rapid heartbeat through a handheld doppler (ultrasound device) on your abdomen4.
Your baby, this week
Discover the science behind your baby's developments, week-by-week

Join now for FREE
Pregnancy at 9 weeks (first trimester)What's happening in my body?
While it's common to be bloated at 9 weeks pregnant, it's unlikely that you'll look pregnant yet or see any signs of a pregnancy belly.
Early pregnancy symptoms at 9 weeks5
Early pregnancy symptoms vary from person to person. At 9 weeks, you may experience any of the following signs of pregnancy, or no symptoms at all:
Breast tenderness
Your breasts may become larger and feel sore. You may also find your nipples stick out more than usual and darken in colour as your body begins to prepare for breastfeeding. 
Tiredness and fatigue
During the first 12 weeks, hormonal changes can leave you feeling tired or exhausted. 
Nausea and vomiting
Morning sickness affects up to 80% of mums-to-be in the first trimester6. It can strike at any time of the day or night and varies from mild nausea to sickness throughout the day.
Bloating and gas
The pregnancy hormone progesterone slows down your digestion which can lead to bloating and excess gas7.
Cramping or bleeding
Light cramping and spotting are common in the early stages of pregnancy8,9.
If the pain becomes severe (stronger than period cramps) or if bleeding becomes heavy, you should talk to your GP.
Frequent urination
Frequent trips to the bathroom are one of the most common symptoms of early pregnancy, as your growing uterus begins to put pressure on your bladder.
Mood swings
Pregnancy hormones, oestrogen and progesterone, soar during the first 12 weeks of pregnancy10, affecting how you're feeling emotionally. Get plenty of rest and light exercise to keep you feeling like yourself.
Time to make it official
If you haven't visited your GP since becoming pregnant, week nine is a good time to call them and schedule your first antenatal visit, known as the booking appointment. While you may not be sharing the news far and wide, this opportunity to talk about your prenatal health in detail can make your pregnancy feel more real.
Eating safely for good health
During pregnancy, your immune system is naturally suppressed to allow your body to accept your growing passenger11.
This can leave you more vulnerable to infection, so it's important to take extra care with food preparation and hygiene.
The following foods can cause food poisoning, so it's best to avoid them. If you're ever in doubt, take the safe option and throw it out.
Raw or undercooked eggs that do not bear the British Lion mark, as well as foods that are made from them, such as homemade mayonnaise, certain ice cream and homemade mousse.
Rare and undercooked meat, fish and chicken.
Steak tartare, sushi and other foods that contain raw meat and fish.
Unpasteurised milk, cheese or yogurt.
Read more about foods to avoid
Focus on vitamin D
 It's recommended that you get 10 micrograms of vitamin D each day during pregnancy12.
The most efficient way to get vitamin D is through exposure to direct sunlight – UVB rays in particular. However, the latitude of the UK means we only get around 6 months of effective sunlight each year, from April to September.
This may explain why a significant number of young women in the UK have a low vitamin D status, and why skin exposure alone may not be enough to support your baby during pregnancy13.
You can also boost your vitamin D intake by including the following foods in your diet:
Oily fish, including herrings, mackerel, sardines, salmon, trout (limit your intake to 2 portions a week).
Eggs – the yolk contains the vitamin D.
Fortified foods – some brands of milk and breakfast cereals have added vitamin D.
THE

SCIENCE
BEHIND

VITAMIN D
Powered by Nutricia
Vitamin D forms an essential part of your healthy pregnancy diet. It plays a vital supporting role in the growth and development of your baby's bones by regulating the levels of calcium and phosphate in their body14. An adequate supply of vitamin D also reduces your baby's risk of vitamin D deficiency.
As well as supporting your baby's bone development during pregnancy, the vitamin D you consume now helps to build up your baby's personal store, which they will rely on during their first few months of life15.
How much weight should I gain during pregnancy?
Weight gain during pregnancy depends on your pre-pregnancy weight, and varies a great deal from mother to mother. Most women gain between 10kg and 12.5kg (22–28lb) while pregnant, some of which is the weight of the growing baby16. Learn everything you need to know about weight gain in pregnancy.
LEARN MORE
View references
1. NHS UK. You and your baby at 9-12 weeks pregnant [Online]. Available at: www.nhs.uk/conditions/pregnancy-and-baby/pages/pregnancy-weeks-9-10-11-12.aspx Page last reviewed: 17 July 2018. Next review due: 17 July 2021.
2. Deans A. Your New Pregnancy Bible, The experts' guide to pregnancy and early parenthood. 4th ed. London: Carroll & Brown Publishers Limited, 2013. p. 33.
3. Curtis GB, Schuler J. Your pregnancy week by week. 7th ed. Cambridge: Fisher books, 2011. p. 129.
4. Murkoff H, Mazel S.
What to Expect When You're Expecting. 4th ed. London: Simon & Schuster Ltd, 2009. p. 169.
5. NHS. Signs and symptoms of pregnancy [Online]. Available at: https://www.nhs.uk/conditions/pregnancy-and-baby/signs-and-symptoms-pregnancy/ Page last reviewed: 6 October 2018. Next review due: 6 October 2021.
6. Noel M. Lee, M.D., Gastroenterology Fellow and Sumona Saha, M.D., Assistant Professor of Medicine. Nausea and Vomiting of Pregnancy. 2011. Pub 2013. [Online] Available at: https://www.ncbi.nlm.nih.gov/pmc/articles/PMC3676933/
7. NHS Start 4 Life. 1st trimester, week 10 [Online]. Available at: https://www.nhs.uk/start4life/pregnancy/week-by-week/1st-trimester/week-ten/
8. NHS. Vaginal bleeding in pregnancy [Online]. Available at: https://www.nhs.uk/conditions/pregnancy-and-baby/vaginal-bleeding-pregnant/ Page last reviewed: 26 January 2018. Next review due: 26 January 2021.
9. NHS. Stomach pain in pregnancy [Online]. Available at: https://www.nhs.uk/conditions/pregnancy-and-baby/stomach-pain-abdominal-cramp-pregnant/ Page last reviewed: 1 May 2018.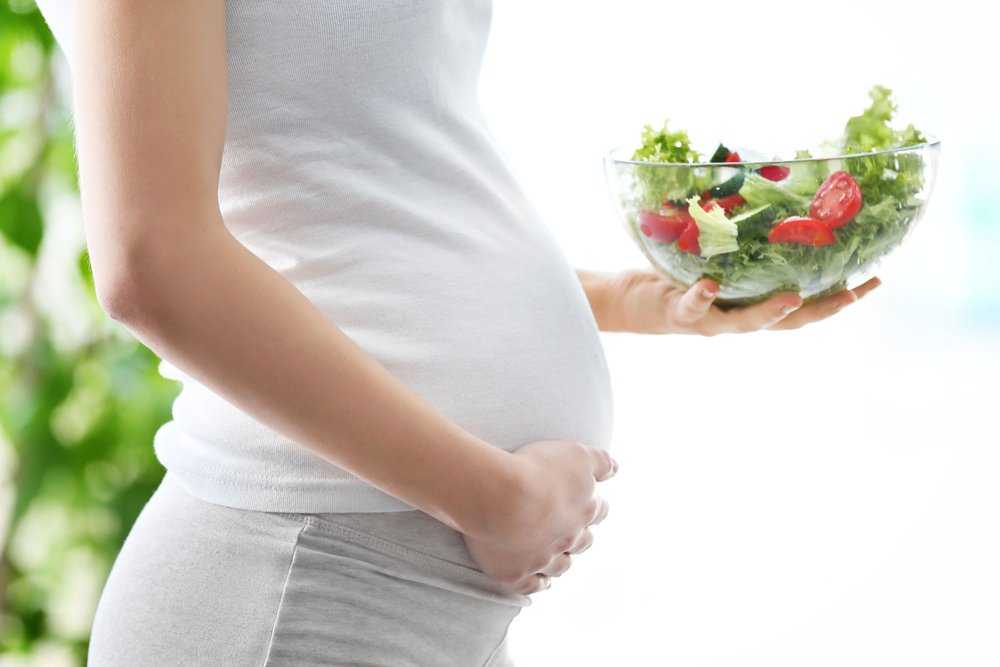 Next review due: 1 May 2021.
10. Claudio N. Soares and Brook Zitek. Reproductive hormone sensitivity and risk for depression across the female life cycle: A continuum of vulnerability? 2008. [Online] Available at: https://www.ncbi.nlm.nih.gov/pmc/articles/PMC2440795/
11. NHS. Why are pregnant women at higher risk of flu complications? [Online]. Available at: www.nhs.uk/chq/Pages/3096.aspx?CategoryID=5 [Page last reviewed: 20 January 2017. Next review due: 20 January 2020.
12. Department of Health. Report on Health and Social Subjects 41. Dietary Reference Values for Food Energy and Nutrients for the United Kingdom. London: TSO, 1991.
13. Department of Health and the Food Standards Agency. National Diet and Nutrition Survey: Headline results from Years 1, 2 and 3 (combined) of the Rolling Programme (2008/2009-2010/11) [Online]. 2012. Available at: www.natcen.ac.uk/media/175123/national-diet-and-nutrition-survey-years-1-2-and-3.pdf
14. European Union. Commission Regulation (EC) No 983/2009 of 21 October 2009 on the authorisation and refusal of authorisation of certain health claims made on food and referring to the reduction of disease risk and to children's development and health.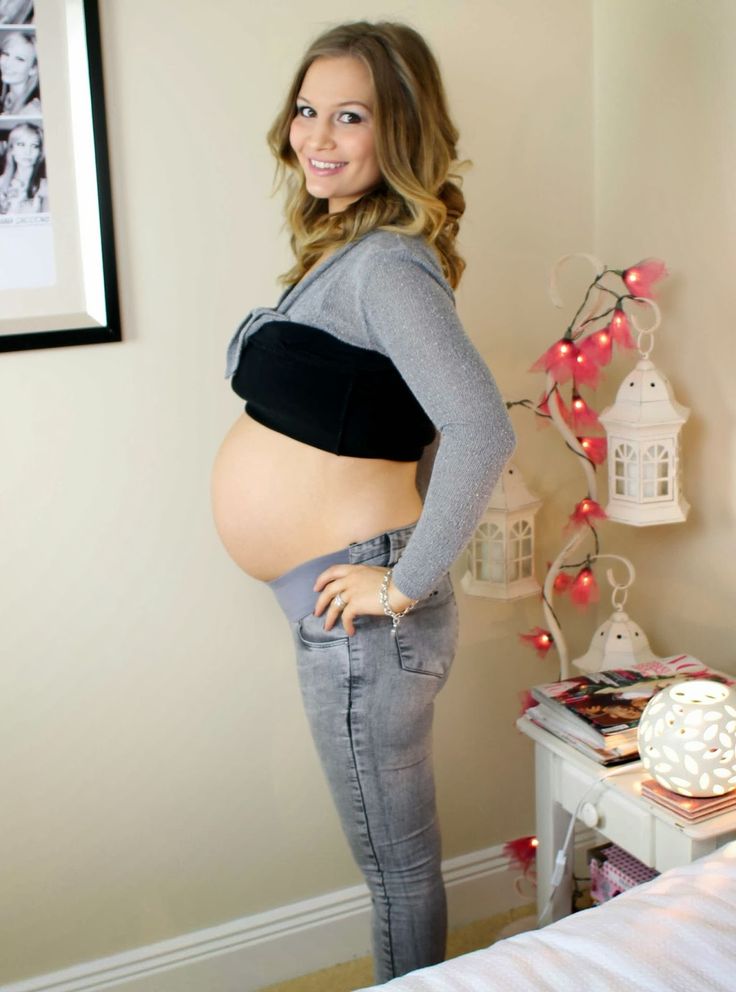 OJ L 277 2009;3-12./p>
15. NHS UK. Vitamins and nutrition in pregnancy [Online]. 2013. Available at: www.nhs.uk/conditions/pregnancy-and-baby/pages/vitamins-minerals-supplements-pregnant.aspx Page last reviewed: 26 January 2017. Next review due: 26 January 2020.
16. NHS choices. How much weight will I put on during my pregnancy? [Online]. Available at: https://www.nhs.uk/chq/Pages/2311.aspx?CategoryID=54 Page last reviewed: 18 October 2018. Next review due: 18 October 2021.
Last reviewed: 23rd October 2019
Reviewed by Nutricia's Medical and Scientific Affairs Team

Read next:
Aptaclub home
Pregnancy
Weeks
9 weeks pregnant
Nutrition during pregnancy in the first, second, third trimester
The most important nutritional rules for pregnant women
Monitor the calorie content of food and the variety of foods consumed.
It's great if the expectant mother began to think about her diet in advance and mastered the basics of a healthy diet for those planning a pregnancy. In this case, it will not be difficult for her to establish a regimen, being in an interesting position. She already knows that the proper nutrition of a pregnant woman should not be monotonous; dishes from various foodstuffs must be included in the menu: meat, fish, cereals, vegetables, fruits, etc.
Eat often and in small portions.
In an interesting position, a woman's appetite noticeably improves, especially in the second trimester, or when toxicosis passes. At this time, the expectant mother needs to be more careful and prudent. The nutrition of a pregnant woman in the early stages should be dosed so as not to get better and, at the same time, be able to provide the baby with useful substances.
Eliminate or limit harmful foods.
It is quite logical that a healthy diet for pregnant women excludes the frequent use of harmful products: fast food, salty and smoked products, sweets and starchy foods.
It is important to remember that in most cases, their excessive consumption can adversely affect the child and in order not to harm the baby, you should eat them in moderation.
Never skip breakfast.
In the first trimester, the expectant mother may suffer from nausea and vomiting - signs of early toxicosis, due to which women often skip meals in the morning. Doctors insist that at least a small snack is necessary for breakfast. You can choose something that will not cause nausea, for example, some kind of fruit or lean product.
Prepare food in a gentle way.
Dietitians who advise on healthy eating recommend methods such as baking, sautéing, boiling or steaming. At the same time, the dishes retain a maximum of vitamins for mom and baby.
Drink plenty of fluids and do not eat dry food.
This is the golden rule of healthy nutrition for pregnant and lactating mothers. Drinking at least one and a half to two liters of water a day helps to remove toxins and improve bowel movements.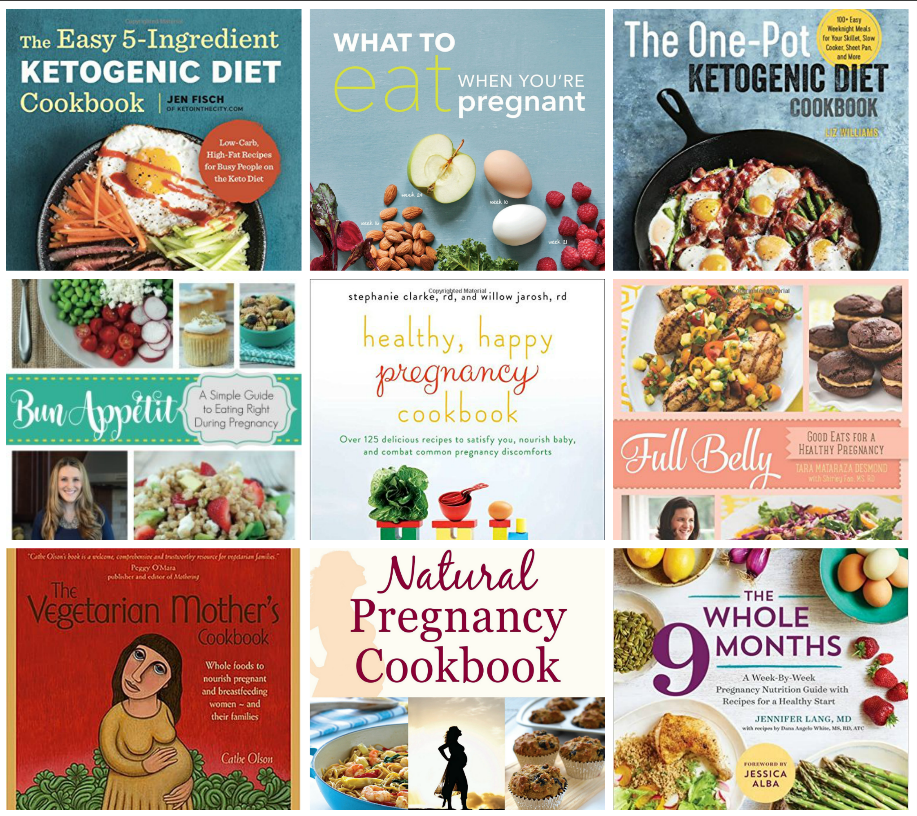 What foods should pregnant women eat in the first trimester?
The diet of the future mother in the first trimester should be healthy and balanced. Eat plenty of vegetables and fruits - they are rich in vitamins and fiber. Do not forget about carbohydrate food - it satisfies the increased needs of the female body for energy. Do not give up meat and dairy products that supply proteins - the building blocks for a growing fetus. Have fish days from time to time to ensure you get enough essential omega acids.
What should not be eaten during early pregnancy?
At the beginning of pregnancy, the fetus is most vulnerable, so it is advisable for the expectant mother to eat only high-quality and fresh food. Especially dangerous in the early stages are raw foods and dishes that have undergone insufficient heat treatment, such as unpasteurized milk, blue cheeses, soft-boiled eggs, sushi, meat "with blood", etc. They can lead to bacterial infections that are dangerous for a healthy pregnancy.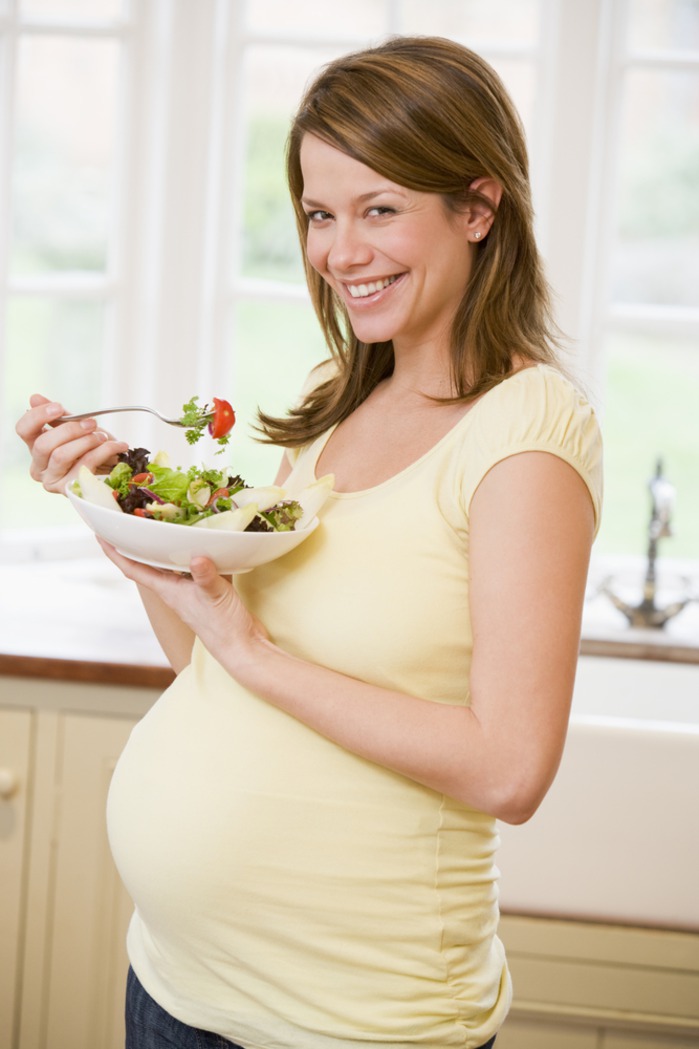 Pregnant nutrition in trimesters
Most women planning to conceive begin to monitor their diet before pregnancy. But even if the expectant mother has not thought about it before, it is never too late to start eating healthy foods. So, how to eat during pregnancy?
In the 1st trimester, nutritionists recommend a gradual transition to a healthy diet. Changing your diet too quickly will not help. Nutrition in the early stages of pregnancy should be varied. In the 1st trimester, products containing beneficial trace elements should be smoothly introduced. The most important thing is to keep the future mother in a good mood and well-being.
In the 2nd trimester there is a rapid development of the fetus. During this period, it is necessary to include in the diet foods that contribute to the further growth of the baby. There is a development of the brain, respiratory organs, the laying of teeth occurs and the skeletal system is strengthened. Mom needs to eat foods containing calcium and vitamin D.
In the 3rd trimester, you need to pay as much attention as possible to the calorie content of food. During this period, there is a high probability of rapid weight gain, which can complicate the last weeks of pregnancy and the birth process. With edema, which often occurs in the 3rd trimester, you should consult a specialist and follow a special diet.
Period of pregnancy
I trimester
II trimester
III trimester
Macro- and micronutrient requirements
iodine, magnesium, phosphorus, proteins, fats, potassium, iron.
Vegetable fats, vitamins E and D, ascorbic acid, retinol, calcium.
Recommended Food List
Lean meat, eggs, lean cheese and cottage cheese, liver, legumes, wholemeal bread, seaweed, fresh juice, fruits and vegetables, grains, sea fish.
Bran bread, dairy products, spinach, sea fish liver, lean meat, cereals, vegetables and fruits, herbs.
Sea fish, fruits and vegetables, nuts, vegetable soups, cereals, dairy products.
List of not recommended products
Fast food, chips, canned food, carbonated drinks, coffee, alcohol.
Canned food, sweets, mushrooms, coffee, alcoholic beverages, fast food, smoked and spicy foods.
Salty, fried, spicy dishes; alcoholic and carbonated drinks, strong coffee, fatty foods.
As can be seen from the table, in the first and third trimester the list of not recommended and allowed products is approximately the same. The most important thing is to make the weekly menu varied and balanced, which will help the baby develop properly.
Expectant mother's nutrition by weeks of child development
Changes are constantly taking place in the expectant mother's body, the fetus grows and develops, which means that the need for substances and microelements varies depending on the duration of pregnancy. The nutrition of a pregnant woman by week should remain healthy and varied. However, certain foods must be added to the diet.
1-4 weeks: fermented milk products (especially cottage cheese), green vegetables, eggs, broccoli, spinach, oatmeal, turkey;
5-10 weeks: dairy products, sauerkraut, dried fruits, lean beef, fruits, fruit drinks;
11-16 weeks: milk and dairy products (cottage cheese, kefir, cheeses), low-fat fish and meat, fruits and vegetables;
17-24 weeks: cabbage, bell peppers, carrots, lean poultry, rabbit, fish, eggs, berries, greens;
Weeks 25-28: cereals (oatmeal, buckwheat), low-fat broth soups, stewed vegetables, baked or boiled meat.
29-34 weeks: red fish, nuts, eggs, dairy products.
35-40 weeks: fresh fruits, stewed vegetables, salads, meat in small quantities.
Experts note that the nutrition of a pregnant woman should be balanced. It should contain sources of protein, fats, vitamins and minerals. The closer the timing of childbirth, the more "easy" the diet of the expectant mother should be.
Pregnancy Nutrition Pyramid
Experts recommend that their patients use the Pregnancy Nutrition Pyramid. Doctors rightly believe that this graphic image, like a table, summarizes all the necessary information. It shows what to eat during pregnancy and what should not be consumed in any case. For ease of reference, healthy foods are listed in descending order of benefit (from bottom to top).
cereals;
vegetables and fruits;
dairy and meat products;
animal fats, sweets.
The last floor - animal fats and sweets - these are the products that should be as little as possible in the diet of a pregnant and lactating woman.
So, we have looked at how to eat properly during pregnancy: what foods are best to eat and what kind of food intake should be followed by the expectant mother. Pregnancy is a time when you have a great opportunity to take care of yourself and your unborn child. A woman in an "interesting position" should remember that nutrition plays an important role in the development of the fetus. In addition, the daily diet affects the well-being and mood of the mother herself.
What should be avoided during pregnancy?
By and large, no products from the assortment of an ordinary supermarket, if they have not deteriorated and are cooked correctly, can harm the baby - only the figure of the expectant mother. Products that are really harmful to the fetus enter the table in completely different ways: these are large predatory sea fish (may contain a significant amount of mercury), game (there may be particles of lead from the shot), products purchased "on the highway", "from grandmother", etc.
d. (the composition of toxic substances can be very diverse).
What is absolutely forbidden to do during pregnancy?
During the entire pregnancy, the expectant mother should not drink alcohol. Medicine believes that there is no safe dose of alcohol during the period of bearing a baby, so it must be completely abandoned.
Pregnancy food by week | Mamovedia
Everyone knows that the nutrition of a pregnant woman must necessarily be complete, rational, balanced and not contain harmful products. A pregnant woman must necessarily consume only healthy and "correct" foods, since the health of the unborn baby largely depends on this.
Improper nutrition during pregnancy can lead to a number of problems, namely swelling, constipation, indigestion and also excess weight.
A pregnant woman needs to have an idea of ​​nutrition by months and weeks of pregnancy, as it is somewhat different.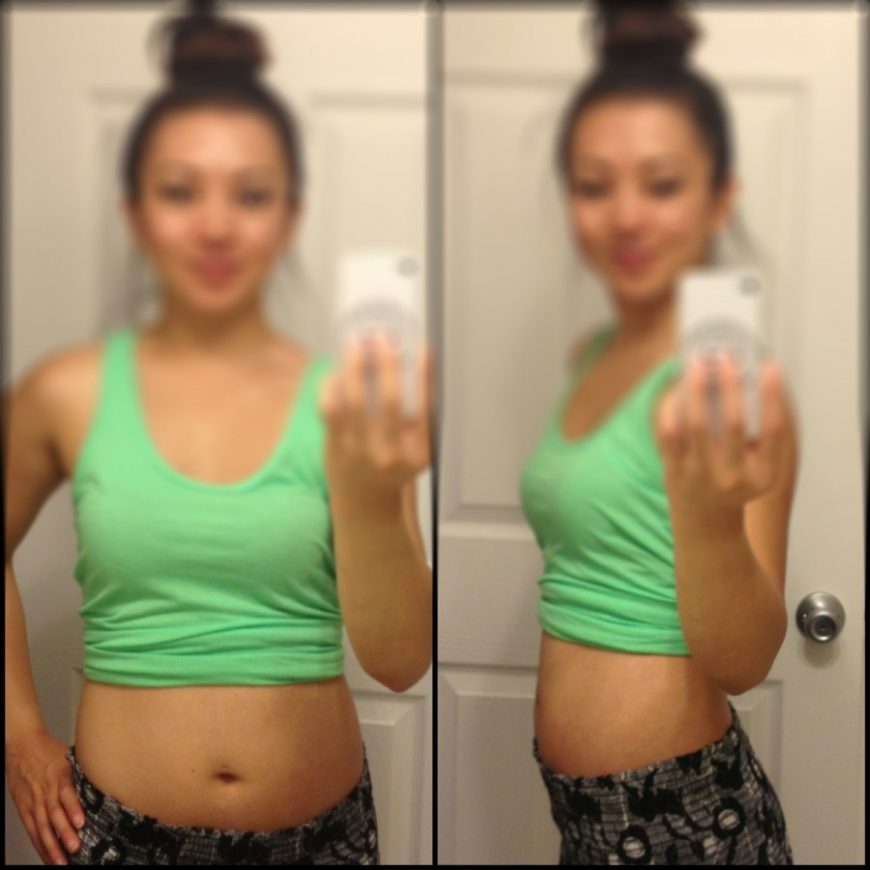 This is due to the fact that different nutrients are needed for the proper development of the fetus in different periods of pregnancy.
A woman should establish proper nutrition even at the stage of pregnancy planning.
At the stage of pregnancy planning, as well as at the 1st and 2nd weeks of pregnancy , fast food should be excluded from the diet, and ice cream should be limited. During this period, it is very important to consume a lot of folic acid. Folic acid is contained in cereals, as well as green leafy lettuce. In addition, folic acid can be bought at a pharmacy. You also need to give up fatty and sweet foods, and give preference to bright yellow fruits, yogurt, cottage cheese, cereals.
At the 3rd week of pregnancy a woman's body needs calcium. Therefore, you need to consume dairy products, fruit juices, green vegetables, broccoli. Also, special attention should be paid to foods that contain zinc and manganese (lean meats, almonds, eggs, carrots, nuts, raisins, spinach, etc.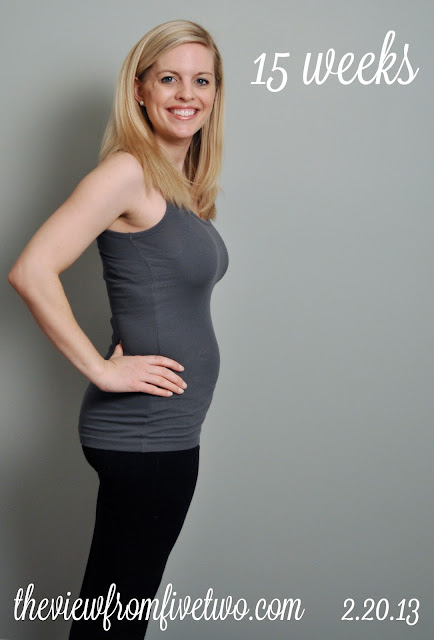 ).
At the 4th week of pregnancy it is necessary to stop drinking coffee.
If with the beginning of the 5th week of pregnancy a woman has toxicosis, then you can try replacing protein products (meat, eggs) with soy, legumes or nuts. During this period, a woman needs to eat a lot of carrots, mangoes, apricots, milk and dairy products.
At the 6th week of pregnancy you need to continue to adhere to the principles of proper nutrition and, despite nausea, be sure to have breakfast. For breakfast, cereal cereals or yogurt, a handful of raisins, crackers are good. You need to drink plenty of fluids - at least 6-8 glasses of water a day.
During the 7th week of pregnancy avoid foods that can lead to increased gas production, such as cabbage, chips or fried potatoes.
If at 8 weeks a woman continues to be bothered by toxicosis, then in the morning you can drink tea with ginger and eat nuts.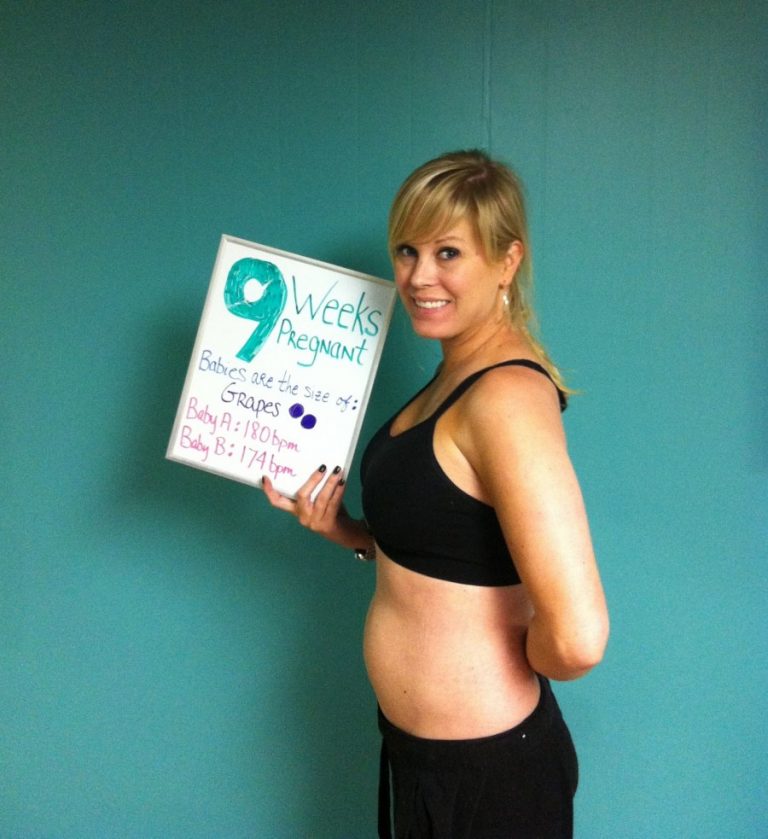 9-10 weeks of pregnancy is the time when you need to drastically limit sugar, and replace pasta and white rice with bread and wholemeal pasta.
At 11-12 weeks , a woman needs to listen to her feelings and taste desires. If a pregnant woman does not like cottage cheese, then you do not need to forcefully eat it, despite the fact that it is very useful. Eat what you want.
13-16 weeks is the period when the stage of development and construction of the skeleton and tissues of the child is completed. The period of active growth of the fetus begins. The diet of a pregnant woman should increase by 300 kcal. To do this, you need to add 1 apple, toast or a glass of milk to your usual serving of food. With constipation, it is better to drink kefir.
At 16-24 weeks you need to increase your intake of foods containing vitamin A (carrots, cabbage, yellow peppers). This is due to the fact that during this period the fetus is actively developing hearing, vision and other senses.