How to get half custody of my child
How to Obtain Partial Custody of a Child
In legal terms, child custody refers to the legal and physical relationship between a child and their divorced parent, or legal guardian. Laws governing child custody vary by jurisdiction, but all decisions regarding child custody are made with the child's best interests in mind. 
The child's interests, background, and needs are considered above the parent's personal preferences. This means that courts will only make child custody decisions if they benefit the child.
Legal custody refers to a parent being granted the legal right and obligation to make decisions on behalf of their child, and regarding the child's upbringing. Such decisions could include the child's education, medical care, and religious upbringing. Physical custody refers to the right to have the child physically live with you. 
Some states do recognize joint or shared physical custody, in which the child lives with each parent for relatively equal amounts of time.
There are other types of child custody arrangements as well. However, all types of custody arrangements concern some form of legal custody and physical custody.
Partial custody refers to a type of child custody arrangement in which one parent has less physical custody time with the child in comparison to the other parent. Such an arrangement differs from sole custody and shared custody arrangements in that one parent is the custodial parent, i.e. the parent granted the majority of time spent with the child, while the non custodial parent is granted limited custody or visitation rights. A partial custody arrangement is generally ordered in cases where one parent is unable to assume any major responsibility for their child.
How is Partial Custody of a Child Obtained?
In cases in which one parent has full custody and the non custodial parent wishes to file for partial custody, the court will consider whether this change in custody arrangement is in the child's best interest.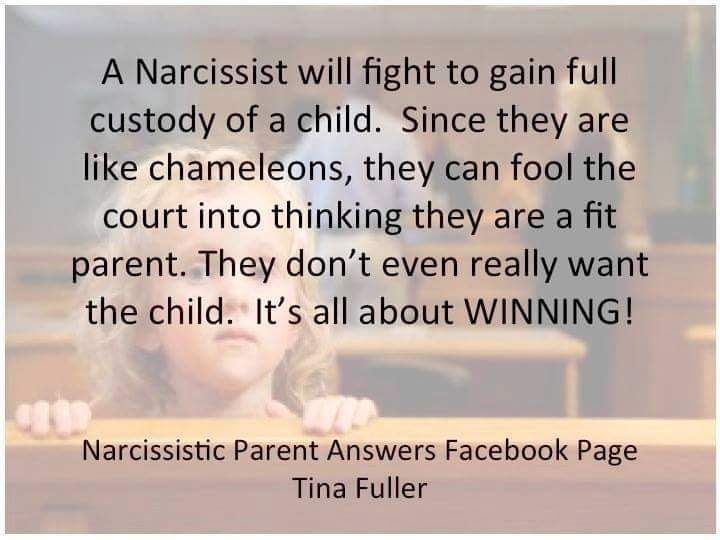 If you wish to obtain partial custody of your child, the following steps are typically necessary:
File a Petition With the Court: You will need to file a petition with the family law court that originally handled your child custody case. Partial custody rights are not automatically granted, and must be requested of and granted by the court;
Provide Evidence to the Court: In order to prove your case for partial custody of your child, you will need to prove to the court that you are mentally and financially capable of caring for your child.
Some examples of suitable evidence could include financial statements, proof of employment, witness statements, and records of good behavior; and
Speak With an Attorney: As custody laws vary from state to state, and petitioning for custody is a complex and involved process, you should consult with a skilled attorney in your area. They will be best suited to advise you in reaching your child custody goals.
If you are seeking a partial child custody arrangement, and there is already a child custody order in place, you will need to file for a child custody order modification. A custody modification could affect other aspects of the pre existing arrangement, such as child or spousal support.
How Can I Modify an Existing Child Custody Order?
Obtaining partial child custody after a child custody arrangement has already been ordered requires a modification of the order. A child custody order addresses the type of child custody, and provides a child visitation schedule in order to allow the non custodial parent to spend time with their child. Once the order is in place, it is absolutely imperative that both parents adhere to the order, so as to avoid being held in contempt of court.
A court order may be more easily modified if both parents agree to such an arrangement. This is especially important in jurisdictions in which there is a required waiting period before a modification can be permitted, and there is no evidence that the child is in immediate danger that would warrant an immediate modification.
Before deciding whether to grant a modification, such as granting partial custody, the court may order an evaluation by a social worker. Alternatively, the court may order mandatory mediation sessions between the two parties.
In general, it must be proven that a change in custody arrangement would be in the child's best interest. A court may decide to modify a child custody order when there has been a significant or material change in circumstances since the initial issuing of the order. Some examples of such circumstances could include:
One parent wishes to move long distance which would make the current visitation schedule impractical;
The non requesting parent has created an unsafe home environment for the child;
The child's emotional or developmental needs have changed; and/or
The non requesting parent has repeatedly ignored the visitation schedule.
Do I Need an Attorney to Obtain Custody?
As can be seen, in order to obtain partial child custody, you must first request custody.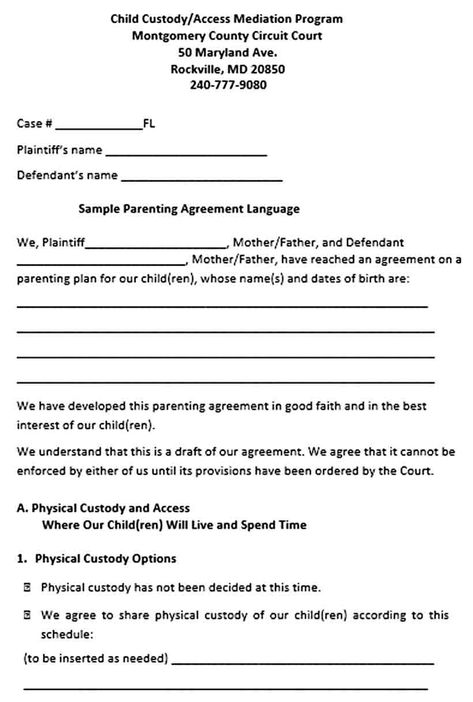 Alternatively, you may obtain partial custody of a child by requesting a modification of a previous court order. 
In either situation, consulting with a skilled and knowledgeable child custody lawyer is important so that you understand your state's specific laws regarding child custody. 
An experienced child custody lawyer can help determine your legal options, and your best course of legal action. Finally, an attorney can file any necessary legal documents, and represent you in court as needed.
Travis Peeler
LegalMatch Legal Writer
Original Author
Travis earned his J.D. in 2017 from the University of Houston Law Center and his B.A. with honors from the University of Texas in 2014. Travis has written about numerous legal topics ranging from articles tracking every Supreme Court decision in Texas to the law of virtual reality. In his spare time off from the legal world and quest for knowledge, this 3rd degree black belt and certified instructor aspires to work with various charities geared towards bringing access to entertainment and gaming to all persons.
Jose Rivera
Managing Editor
Editor
---
Last Updated: Mar 26, 2020
Can I Get Joint 50/50 Custody of My Child In Georgia?
This article was updated September 2022.
Can I Get Joint 50/50 Custody of my Child in Georgia?
What You Need to Know about Child Custody, 50/50 Joint Custody Sharing and the Legal Process
One question we're frequently asked by our divorce clients is whether they can get joint physical custody of their child with an exact 50/50 split.
While this arrangement is possible for some divorcing couples, the answer depends on your situation, your relationship with your ex-spouse, and several other factors.
Of course, knowing the intricacies of the law and having an experienced family law attorney on your side can make it easier to win joint custody of your child.
With that in mind, here's an overview of how child custody is decided in Georgia, factors that influence the judge's decision, and the circumstances under which a 50/50 joint custody arrangement is most likely.
The Basics of Child Custody in Georgia
When deciding child custody cases, judges in Georgia are required to put the best interests of the child first.
Georgia law also stipulates that the custody decision should be gender-neutral, meaning that mothers do not get preferential treatment.
That's good news for fathers, since it means that Georgia dads have an equally good chance of being awarded child custody as long as it is demonstrably in the child's best interest.
The Two Types of Child Custody
There are two types of custody in Georgia: legal and physical.
Legal custody refers to the right to make decisions regarding the child's life, including education, healthcare, extracurricular activities, religious upbringing, and more.
A judge in Georgia can grant either joint or sole legal custody. Joint legal custody means both parents have the right to make these decisions; sole legal custody means only one parent has that right.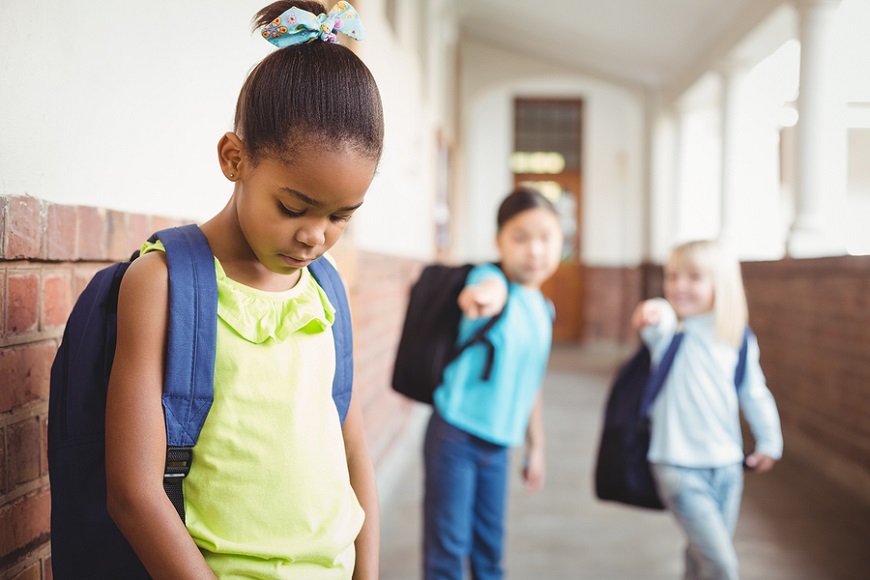 Georgia law considers it ideal for parents to share legal custody of a child as close to equally as possible, so that they both get to make important decisions about the child's life and upbringing.
Physical custody, on the other hand, defines where the child will live.
In many cases, a judge will grant primary physical custody to one parent, so that the child lives with this one parent most of the time. This is also sometimes referred to as sole custody.
Often, when one parent gets sole or primary custody, the other parent will be given visitation rights.
Alternatively, the judge may choose to grant joint custody, where the child's time (and residence) is split more evenly between the parents.
This arrangement is somewhat less common, but it is becoming more common as more parents seek it.
How Do Judges Determine Child Custody in Georgia?
A judge hearing a custody case in Georgia must decide on a custody arrangement that benefits the child above all else.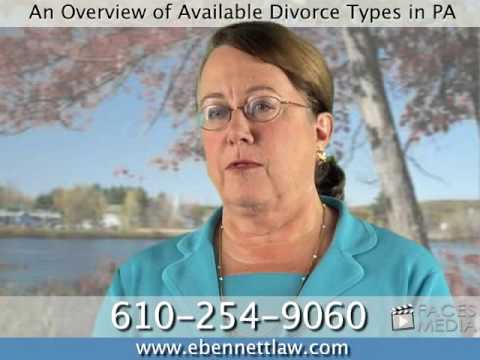 In order to determine the best custody arrangement for the child, the judge must consider a variety of factors, as stipulated by Georgia Code O.C.G.A. § 19-9-3.
Here are the 17 main factors for a Georgia judge to consider when deciding child custody:
Parental Bond The love, affection, bonding, and emotional ties existing between each parent and the child.
Bonds with Siblings in the Home The love, affection, bonding, and emotional ties existing between the child and his or her siblings, half siblings, and stepsiblings and the residence of such other children.
Parenting Ability The capacity and disposition of each parent to give the child love, affection, and guidance and to continue the education and rearing of the child.
Parental Familiarity Each parent's knowledge and familiarity of the child and the child's needs.
Ability to Provide The capacity and disposition of each parent to provide the child with food, clothing, medical care, day-to-day needs, and other necessary basic care, with consideration made for the potential payment of child support by the other parent.
Home Environment The home environment of each parent considering the promotion of nurturance and safety of the child rather than superficial or material factors.
Continuity The importance of continuity in the child's life and the length of time the child has lived in a stable, satisfactory environment and the desirability of maintaining continuity.
Stability and Support The stability of the family unit of each of the parents and the presence or absence of each parent's support systems within the community to benefit the child.
Mental and Physical Health The mental and physical health of each parent, to the extent that it affects the parent's ability to care for the child.
Involvement with the Child Each parent's involvement, or lack thereof, in the child's educational, social, and extracurricular activities.
Scheduling Limitations Each parent's employment schedule and the related flexibility or limitations, if any, of a parent to care for the child.
Individual Needs of the Child The home, school, and community record and history of the child, as well as any health or educational special needs of the child.
Parental Performance and Ability Each parent's past performance and relative abilities for future performance of parenting responsibilities.
Willingness to Cooperate The willingness and ability of each of the parents to facilitate and encourage a close and continuing parent-child relationship between the child and the other parent, consistent with the best interest of the child.
Expert or Outside Recommendations Any recommendation by a court appointed custody evaluator or guardian ad litem.
Criminal Behavior Any evidence of family violence or sexual, mental, or physical child abuse or criminal history of either parent.
Abuse of Drugs or Alcohol Any evidence of substance abuse by either parent.
The judge may also consider other factors beyond those stipulated above to determine what will best promote the child's welfare and happiness.
The listed factors are very important, however, and demonstrating your ability to care for your child and showing what will be in the child's best interest can heavily influence a judge's decision.
That is why, if you are involved in a child custody case or seeking a child custody modification, having experienced legal representation to help you make your case is a must in almost all situations.
If My Spouse and I Are Equally Fit to Parent, Does That Mean I Can Get Joint Custody?
Possibly, but there are some caveats.
First, a big one:
Judges tend to favor primary physical custody arrangements, with just visitation rights for the non-custodial parent, over joint custody.
The preference of the courts in Georgia is often to grant equal legal custody (the ability to make decisions for the child) to both parents, while granting primary physical custody to just one.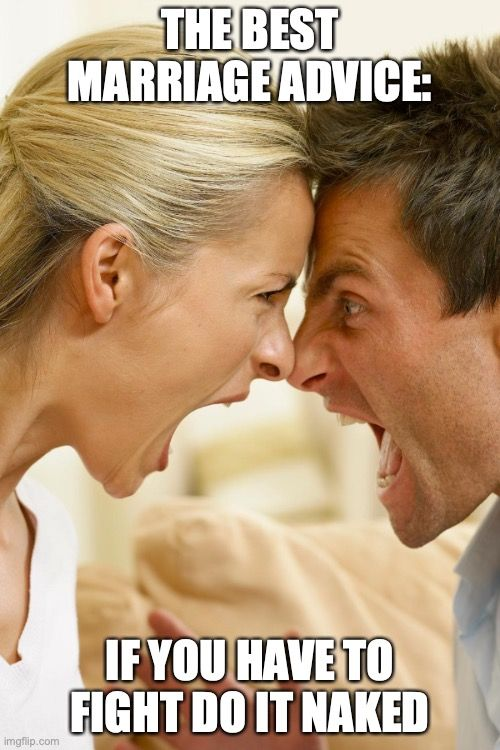 The thinking behind this is that the child can benefit from the stability of residing in a single home while enjoying the involvement of the non-custodial parent through visitation.
Secondly, joint custody doesn't always mean 50/50:
In cases where joint custody is awarded, the division of time is not always a clean 50/50 split.
That's because stability and schooling interests are sometimes better served by having the child spend more time in one place, or by staggered schedules built around school, extracurricular and work considerations.
If you want a 50/50 joint custody split, you will need to show the judge how it will benefit the child and not just how it will suit your own personal preference.
The need to make a good case to the court is another reason why having an attorney experienced in child custody cases can help your chances in court.
So by now you're probably wondering, how can you increase your chance of getting 50/50 joint custody if you think it's best for your child?
When Can Parents Get 50/50 Joint Custody in Georgia?
Increasingly, divorcing parents do want equal time with their kids, despite a judicial predisposition to primary custody arrangements.
Although in the past we have seen a strong court preference for single-parent custody, that doesn't have to be how your custody case is decided.
Judges in Georgia have a great deal of discretion when it comes to awarding custody, and much of it comes down to details like the relationship between the divorcing parents and the practicality of a joint custody arrangement.
Knowing the things that can make a 50/50 custody agreement more likely can not only help you manage your expectations, it can help you take steps that work toward a decision in your favor.
Six Factors That Can Affect Your Chances of Getting a 50/50 Joint Physical Custody Arrangement:
How well you and your ex cooperate and get along.
In our experience, judges in Cherokee County are less willing to order 50/50 joint custody if the divorce was contentious.
That's because people who co-parent closely must get along well most of the time, agree on the child's daily routine and make major life and legal decisions together.
They should also be able to resolve any disagreements with minimal upheaval to the child.
Proximity of each of the homes.
Custody-sharing parents need to live in somewhat close proximity, to keep the child's school routine running smoothly and eliminate the stress of long travel times.
Time and ability to meet parental obligations.
You must be able to get your child to appointments and extracurricular activities regularly, too, so having a consistent or flexible work schedule may figure into the decision. You will also want to demonstrate that you have the time and commitment to be actively involved in parenting your child.
The age and unique needs of the child.
Older children may adapt more easily to moving from one parental home to another, while young children and those with special emotional needs or physical disabilities may be better served by a primary custody arrangement.
The judge deciding your case will look closely at factors like these when deciding custodial arrangements.
The child's wishes.
In Georgia, a child can choose which parent to live with when they turn 14, and judges will generally abide by this choice as long as the choice is in the child's best interests.
Judges also have the discretion to take the preferences of a child aged 11-13 under consideration, but other factors, such as the child's educational needs, will come first.
Whether both parents are in favor of a 50/50 agreement.
It's not necessarily a deal-breaker if one parent objects to a 50/50 joint custody arrangement, but it definitely helps if you and your spouse are on the same page. Try to talk things out and come up with a parenting plan that both of you can live with before heading into court.
Your Parenting Plan and Joint Custody
As part of the process, divorcing couples draw up a parenting plan that outlines how they prefer to split legal decision-making and time-sharing for their children.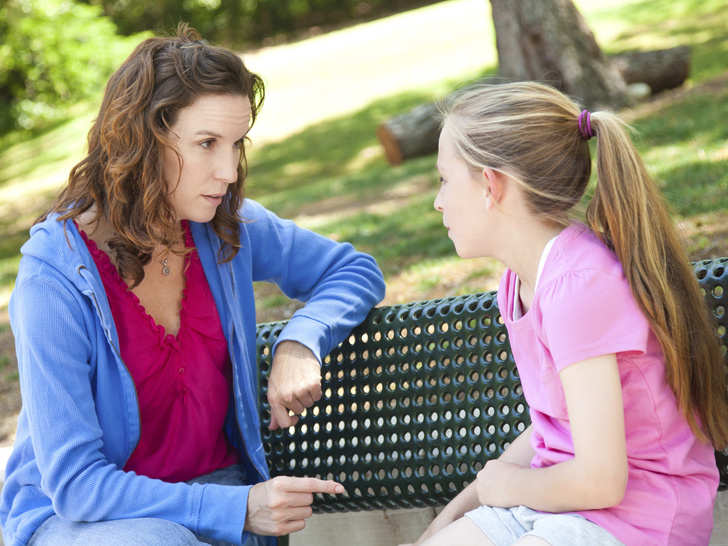 The plan outlines how you intend to keep the parent-child relationship intact while putting the child's best interests first.
Parenting plans must have very specific requirements to be considered valid by the courts, and having an attorney's help in drawing one up can be invaluable.
Specific points that should be addressed in the parenting plan include:
Where the child will live.
How and where the child will spend special occasions such as holidays, birthdays, and school breaks.
Your plan to transport the child to and from each parent's house, how you plan to exchange the child, and who pays for transportation costs.
Whether visitation will be supervised, and who will supervise.
How you plan to divide decision-making and resolve disagreements regarding the child's education, healthcare, religious involvement, and other upbringing issues.
Specifics regarding the non-custodial parent's right to contact the child and have access to their records and information.
Having a well thought out plan for how your child will split time between homes, with clear scheduling objectives and logistical considerations, can strengthen your case for a 50/50 physical custody agreement.
You will need to show that your plan will serve the best interests of the child and that you're capable of upholding the obligations of your plan.
What You Can Do to Help Your Chances for Joint Custody
While you can't control all of these variables, there are some things you can do to make a joint custody agreement more likely:
If you or your spouse are considering residences far apart, consider living closer, so a joint custody arrangement makes more sense for your child.
Wherever possible, adjust your work schedule so it will be more suitable for parenting your child.
If you and your ex are having trouble getting along, consider mediation and try to agree to a custody arrangement that works for both of you ahead of time.
Another major factor in how the judge decides custody will be the parenting plan you present.
Factors That May Hurt Your Chances for a 50/50 Joint Custody Arrangement
When You And Your Spouse Disagree
In the ideal divorce, both parents agree about all the specifics of child custody. But the ideal divorce is vanishingly rare.
If you and your spouse can't agree on custody arrangements, or if your relationship is too volatile to make an agreement possible, there are several steps the court may take, including appointing a guardian ad litem or ordering a custody evaluation.
Judges are often reluctant to award equal custody to parents who are sharply in disagreement or who exhibit obvious animosity. Try to resolve differences through mediation or counseling before you see a judge, if possible.
Bad Behavior
The court will consider both parents' behavior during the marriage when deciding what is in the best interests of the child.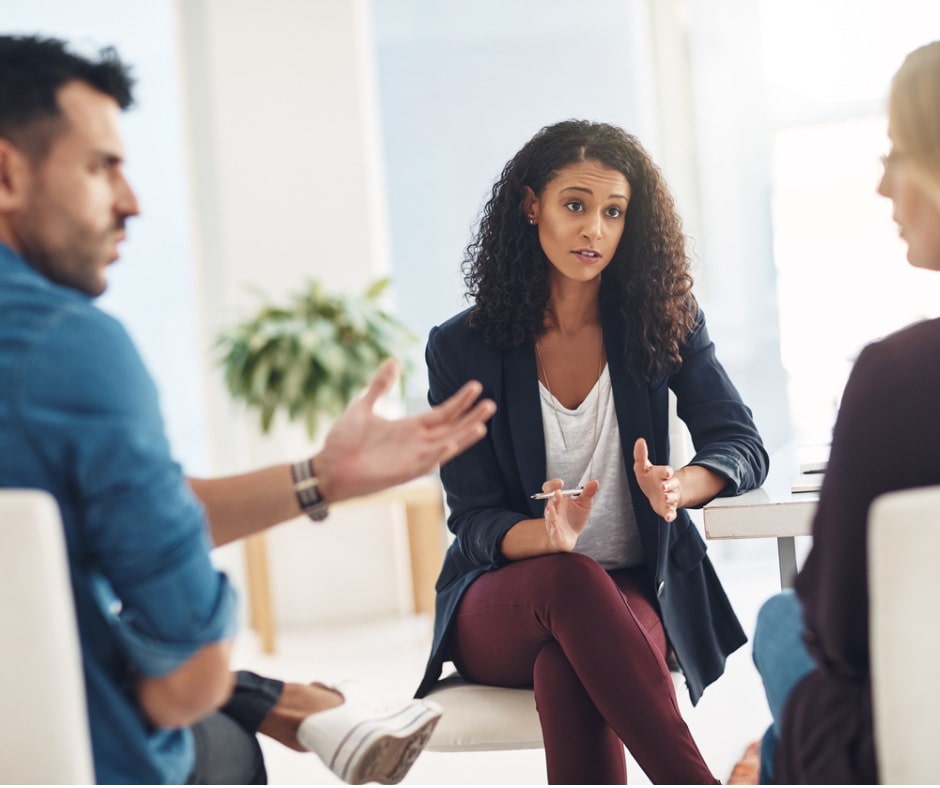 Specifically, factors that affect how well each parent will be able to care for the child and create a healthy environment will weigh heavily.
There may be circumstances where one spouse is found to be unfit to parent, usually because of abuse, neglect, or addiction issues.
If warranted, courts can order an investigation into charges of abuse or neglect on the part of one or both parents. In instances where both parents are found to be unfit, a third party, such as a grandparent or close relative, may be assigned custody.
Now that you know more about how judges assess child custody, you probably want to know how these things play out in real custody cases.
A Case in Point: How Speights Law Helped Our Client Win a Favorable Joint Child Custody Agreement
We see a lot of divorce clients in our practice, including many loving parents who are seriously worried about child custody post-divorce.
Although every case is unique, our experience has taught us that most parents will go to great lengths to ensure they get to be a meaningful part of their kids' lives.
That was the case with our client, Joshua: a father of two kids, aged 8 and 12, whose marriage was ending.
He and his wife initially separated on what seemed to be good terms, but things steadily deteriorated to the point where they were barely speaking.
By the time he called us, they couldn't agree on much. They would argue about little things, as well as about larger decisions like who should get to stay in the family home.
He told us he was afraid to even talk about child custody with his soon-to-be ex, since he'd heard so many times that custody agreements almost always favored the mother.
Joshua was a very involved father who took his daughter to soccer practice and went out of his way to make sure his son always had help when he needed it with homework.
He simply couldn't imagine a life without lots of time with his kids. It was a large part of why he waited so long to accept that his marriage wasn't going to work.
As a stable, responsible and committed father, he wanted joint custody and was willing to do whatever it would take to win it.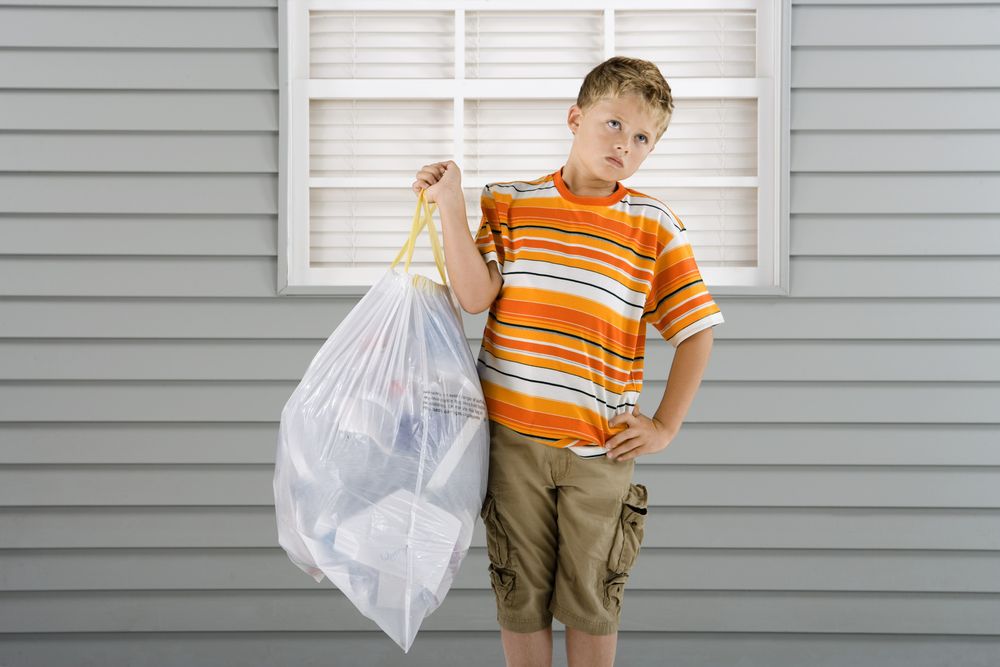 Our legal team set to work to help him.
What We Did For Joshua
The first thing we did was explain that under Georgia law, the court is not allowed to favor the mother over the father in child custody cases just because she is the mother.
Fathers have equal custody rights in Georgia, provided they are fit to parent and the custody arrangement is in the best interests of the child.
Next, we laid out all the factors judges consider when deciding custody in a divorce case.
Joshua didn't have a history of substance abuse or a criminal record, and he had a good job that paid well enough for him and his family to live a comfortable middle-class lifestyle.
He'd also been very involved in his children's daily lives and care, and the kids loved their dad just as much as they loved their mom.
So far, so good.
However, there were other things that could harm his cause in the eyes of a judge, and we wanted to get ahead of them.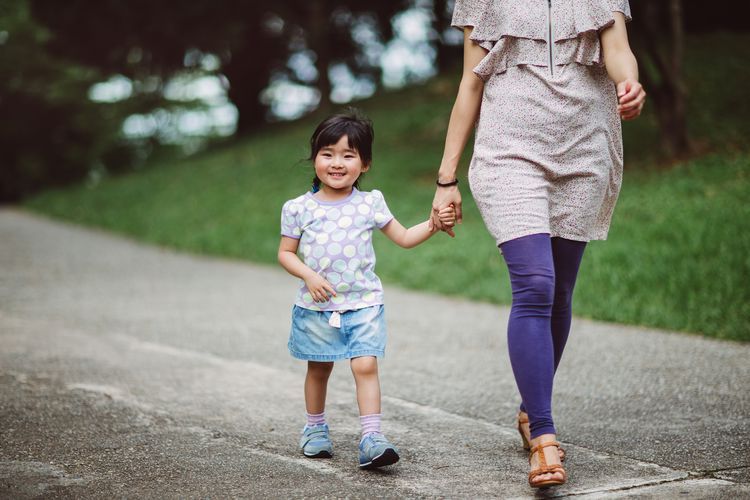 We identified some potential issues:
Joshua had a job that required frequent travel, sometimes keeping him away for long periods.
Joshua's absences meant that his wife had assumed many of the regular child care duties, like taking the kids to school and handling doctor's appointments, dentist trips and shopping.
Both of his parents had passed and the rest of his family lived far away, limiting Joshua's ability to rely on family for child care and enrichment.
His frequent work travel had been an issue for his wife, who accused him of infidelity and let this dissatisfaction fuel her animosity.
Armed with knowledge of the situation, we got to work figuring out what we could change and how to deal with the things we couldn't.
Upon learning that his work schedule might become an issue, Joshua told us he was prepared and able to take on a different role with his company—one that limited his travel to just a few times a year.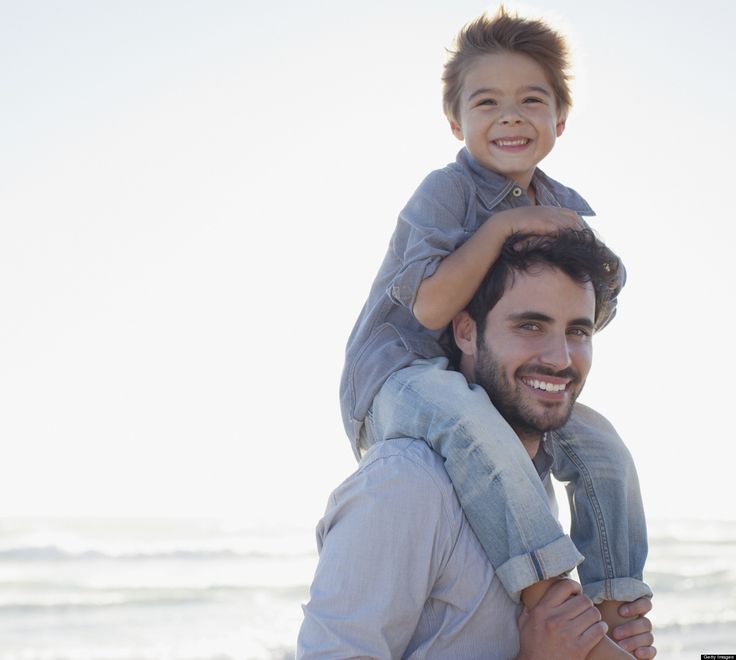 We talked to him about the role he'd played in his children's lives and whether his kids' teachers, coaches and other parents could vouch for his involvement.
We also discussed his involvement and ties to the community, including his volunteer work and his role within his church—where his kids also took an active role.
All of these things could make his case for joint custody stronger, either in a courtroom or—even better—at the negotiating table beforehand.
Finally, we made a list of concessions he could live with, including letting his wife stay in the house while he rented a suitable residence nearby.
Our plan also included getting a mediator involved, so that he and his wife could work out their differences in a neutral arena before ever heading to court.
How it Worked Out
Knowing that his case for joint custody was stronger than he'd suspected helped lower Joshua's anxiety level and gave him a clearer head when talking to his wife.
She was still very angry herself and pushed for sole custody with visitation, at first.
However, Joshua's strong legal case and our collaborative engagement helped his wife's lawyer persuade her not to pursue a long custody battle in court.
That was a big relief for Joshua, especially knowing that the stress, difficulty and expense could seriously affect the kids now and in the future.
The presence of a mediator helped immensely with communication, and with her help, they were able to figure out a living situation and division of property that was best for all concerned.
More importantly for Joshua, the mediator also helped them figure out a parenting plan they both could live with—one that included an equal physical custody split between him and the children's mother and an equal say in legal custody matters.
Of course, there were concessions that had to be made, as with so many negotiated agreements.
Joshua did need to change his role within his company, but the change wasn't as drastic as he'd expected.
He and his wife were able to work out a custody-sharing plan that accounted for a set  number of work trips, allowing him to avoid a salary cut that would harm his ability to pay for the kids' school tuition .
His wife wouldn't budge on staying in the house, but Joshua was able to find a great place less than a mile away so he could always be nearby.
All in all, Joshua got the things that were most important to him—more time with his kids, no difficult fight in court, and the knowledge that his kids could continue their education at a school they were used to.
Cherokee County Divorce Attorneys
You hear a lot about the hard-fought divorce battles—and we are experts at winning those, too—but the best divorces are those that are won before you ever set foot in a courtroom.
With diligence, preparation and years of experience, our family law team works harder—and smarter—to get you the outcome you deserve.
FAQS About Joint 50/50 Custody in Georgia
Is It Hard for a Father to Win Joint Custody?
The Georgia courts do not give preference to mothers when deciding custody issues, so fathers should not be at any disadvantage when seeking 50/50 custody. The main factors influencing the decision will be the best interest of the child and the ability of the parents to work together and carry out any joint custody agreement.
Does Joint Custody Affect Child Support? Will I Pay Less Than a Non-Custodial Parent?
Child support in Georgia is calculated based on a formula that takes into account the income of both parents and necessary expenses for the child. There are several adjustments the court can choose to apply to these, and one of these is known as the parenting time deviation.
If you are caring for the child for more time than average, either because of joint custody or increased visitation, your child support responsibility may be reconfigured at the discretion of the courts.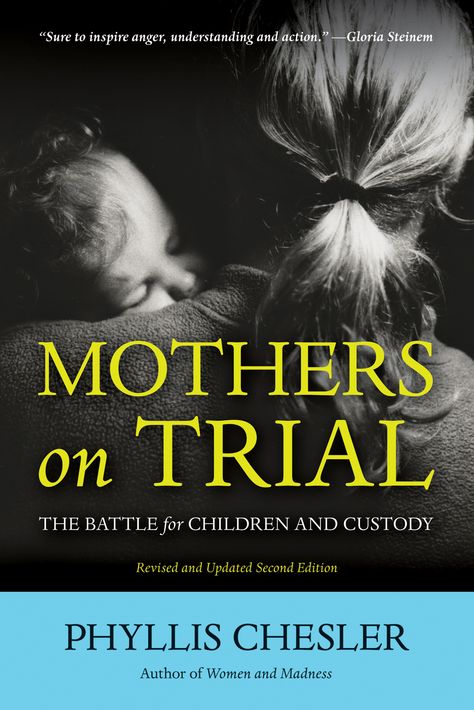 Each situation will be evaluated based on the best interests of the child, however, and joint custody does not always equal lower child support payments.
How Does Joint Custody Scheduling Work?
Most people have heard of joint custody situations where the child spends one week with one parent and the next with the other, but there are many other arrangements that work well for both children and parents.
A 2-2-3 schedule gives the child two nights with each parent and then three nights with one, with parents taking turns each week on the three-night weekend. There are also 2-2-5-5 schedules, 3-4-4-3 schedules, 4-3 schedules and weekend schedules where the child lives with one parent for most of the week and the other during a long weekend.
Consider your child's needs and temperament as well as your own obligations when figuring out the right custody schedule for everyone.
I Didn't Get Joint Custody After Our Divorce. Can I Get it Now?
Relationships change, circumstances change and custody arrangements can change with them.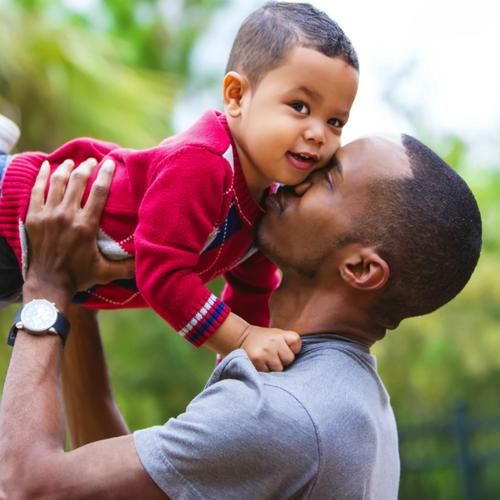 If you weren't initially granted a joint custody arrangement, it's possible that you and your spouse can renegotiate custody after some time has passed and strong feelings have died down.
Situations like an improved work schedule, closer proximity and an ability to work with your ex may make a court look favorably on a joint custody arrangement. Also, as young children get older, a judge may find that joint custody is desirable where previously it was not. A legal professional can advise you on your options and chances for a joint child custody modification.
How Likely Am I to Get Joint Custody?
Many factors can influence the likelihood of a joint custody agreement. Judges consider things like the fitness of both parents, the practicality of a joint custody arrangement, and the overall needs of the child.
Although joint custody is not the norm in Georgia child custody and divorce cases, building a strong case with the help of an experienced family law attorney can help you achieve the results you seek.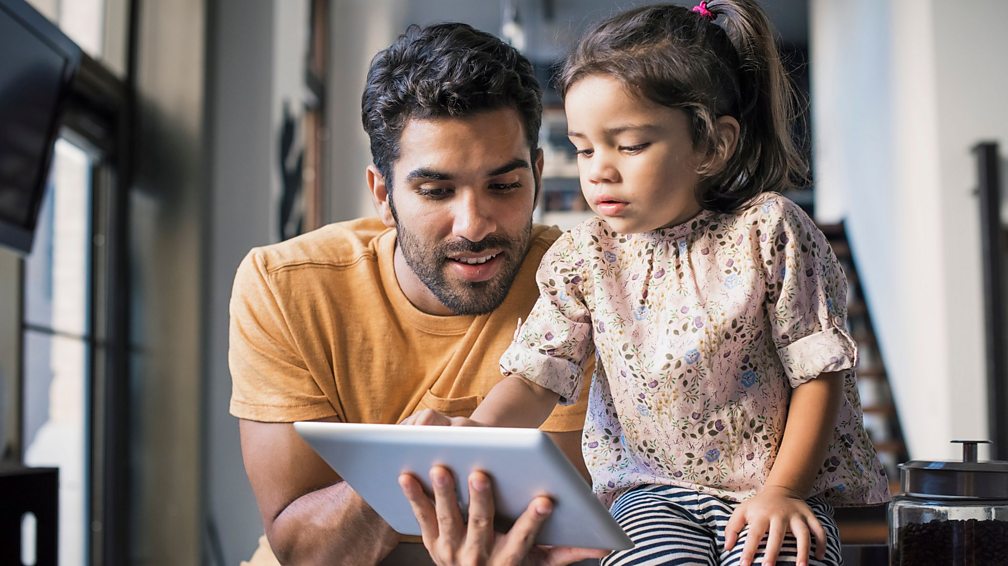 Trying to Get Joint Custody of Your Kids? Talk to An Experienced Family Lawyer in Cherokee County
If you're currently navigating divorce, don't wait to talk to a lawyer. The terms you set for your divorce could shape your life – and your children's – for many years to come.
At Speights Law, we have an outstanding record of success helping our clients achieve what's best for their family. We can do the same for you – call us at (770) 479-1500 for a confidential consultation today.
Amanda Speights
Amanda Speights is a co-founder and lead family law attorney at Speights Law, PC in Cherokee County. She is an experienced family law lawyer who handles an assortment of domestic cases, including divorce, child custody, child support, appeals and other types of litigation in the state of Georgia. To contact Amanda, please visit our contact page.
How to get custody of a child, elderly or disabled?
What is guardianship?
In Russia, citizens who need guardianship include minors, that is, children under 14, as well as persons recognized by the court as incompetent.
We are talking about people who, due to a mental disorder, cannot understand the meaning of their actions or control them. This is stated by the Federal Law "On guardianship and guardianship". Based on the document, citizens appointed by the body of guardianship and guardianship "are the legal representatives of the wards, and perform on their behalf and in their interests all legally significant actions."
Guardianship is aimed at protecting the interests of the listed categories of citizens, as well as the very possibility of declaring a citizen incompetent in a judicial proceeding. This was also emphasized by the Constitutional Court in the framework of Resolution No. 15-P dated June 27, 2012 "On the case of checking the constitutionality of paragraphs 1 and 2 of Article 29, paragraph 2 of Article 31 and Article 32 of the Civil Code of the Russian Federation in connection with the complaint of citizen I.B. Business".
How is guardianship different from guardianship?
In addition to guardianship, there is also guardianship, under which adolescents aged 14 to 18, as well as persons with limited legal capacity, can fall.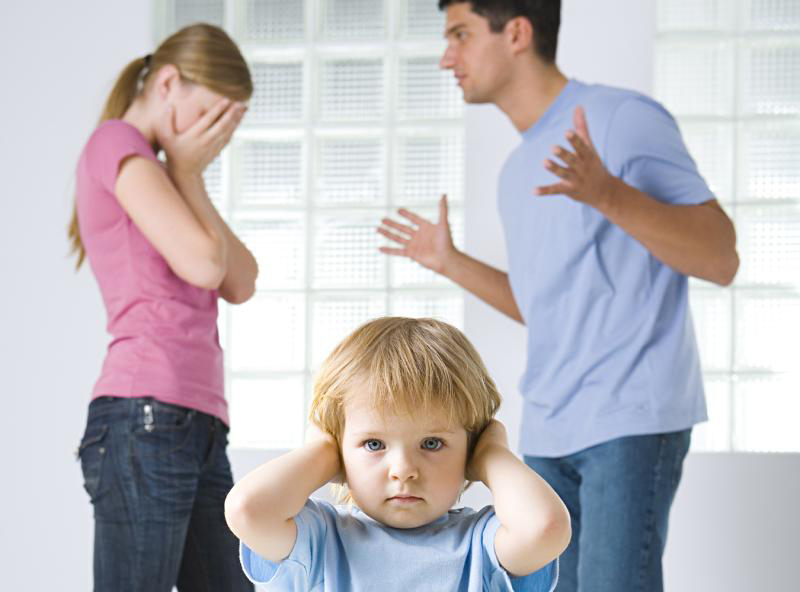 Such people cannot be fully responsible for their actions. This category has more rights than minors and the incapacitated. For example, they can independently perform small everyday transactions and actions provided for by law (dispose of their own income, etc.). However, in other cases, they are obliged to assist the trustee.
It turns out that the guardian has more rights and obligations than the guardian, and therefore a greater responsibility falls on him.
Who can become a guardian or custodian?
The main requirement for the candidate is full legal capacity. And since it comes from the age of 18, the guardian must be of age. The law also establishes a list of restrictions. Guardianship cannot be issued by persons:
deprived of parental rights;
having an unexpunged or outstanding conviction for an intentional crime against life or health;
who did not agree to become a guardian.
When it comes to guardianship of young children (under 14), additional restrictions are set.
Future guardians must undergo special psychological, pedagogical and legal training, as well as prove that they are in a bisexual marriage. Those who have registered a same-sex marriage in the territory of another state will not be able to arrange guardianship.
Arranging child custody
This process is supervised by guardianship authorities. To find out all the details of the procedure, you must contact the district office. The state is interested in ensuring that children are not left unattended, are not placed in orphanages and boarding schools, and therefore, most likely, those who wish to arrange guardianship will be met halfway and will be helped in every possible way.
The candidate needs to write an application, collect documents confirming, among other things, the passage of special training, and in case of a positive answer, sign an agreement.
How can I get guardianship of an elderly incapacitated person?
The algorithm is the same as for children - the guardianship and guardianship authority will also deal with the issue of guardianship.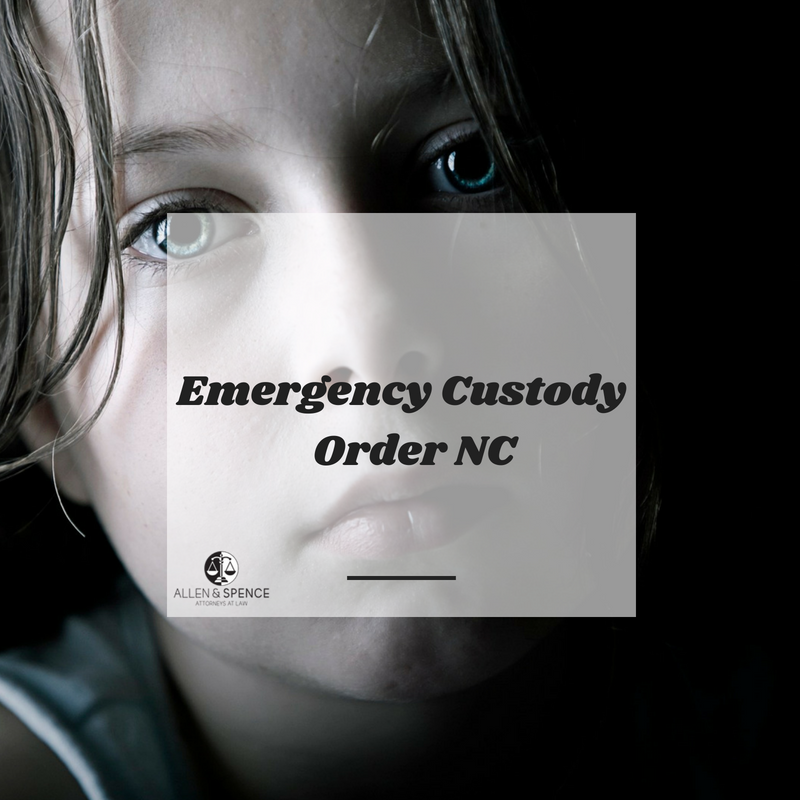 However, there are also differences. Thus, custody of an elderly or adult person does not always involve the joint residence of the guardian and his ward. This issue is decided individually, but cohabitation, of course, is welcome. It is much easier for a guardian to fulfill his duties and provide supervision, especially when it comes to a pensioner who, most likely, has a sufficient number of health problems.
If cohabitation is intended, the consent of all members of the guardian's family living with him in the same dwelling, including children aged 10 years, must be obtained.
How to get paid guardianship?
There are two types of guardianship:
In the first case, nothing is paid to the guardian. Paid guardianship can have quite flexible conditions, which are fixed by the contract. In accordance with Article 16 of the Federal Law "On Custody and Custody", remuneration can also be paid at the expense of third parties, from the income from the property of the ward (no more than 5% and only if he is already an adult), as well as from the budget .
Features of the legal status
The guardian has an unlimited range of powers - he represents the interests of the ward in any relationship, no matter what is discussed. Moreover, this rule applies even when registering custody of a minor with living parents. If the ward is a child, then the guardian acts as a father or mother. However, in some cases notification of guardianship authorities is required. They can also establish restrictions on the actions of the guardian or, conversely, oblige him to perform any actions. All this is recorded in the act on the appointment of a guardian or custodian, or in an agreement on the implementation of guardianship or guardianship.
What documents are required for registration of guardianship?
Written statement of consent to the establishment of guardianship.
Documents of the guardian: proof of identity, proof of income, no criminal record, state of health (medical report in the form established for persons wishing to obtain guardianship), marital status and the right to use the living quarters.
Consent of family members of the future guardian, including children under 10 years old (provided they live with the guardian in the same territory) to live together with the ward.
Documents of the ward: identification, income, from the place of study or work, medical certificates.
Documents confirming kinship, if the candidate is a relative.
A complete list can be found on the State Services portal, which contains clarifications on the design and number of copies of documents. You can apply for guardianship there.
How often are post-custodial checks carried out?
First month of guardianship - 1 check.
First year of guardianship - 4 checks (every 3 months).
Then - once every 6 months.
Image source: pixabay.com
List of dramas similar to Oh My Captain by genre and related works.
Similar to Oh My Captain by user ratings
Nothing has been added yet.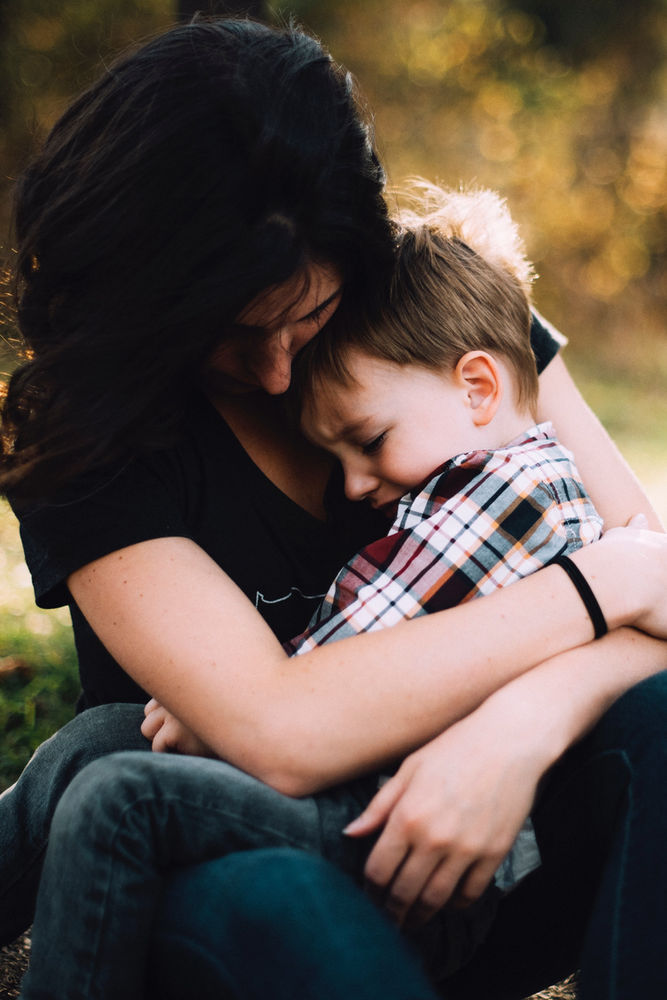 Add similar
Similar genres
drama romance comedy
translated
Film

There's no forever
drama-comedy-romance
Famous rom-com writer Mia Nolasco hits a turning point in her life, after which she begins to think that love is a feeling that cannot last forever. One day, the main character of all her scripts, Ethan Isaac, returns to her life. Against all her beliefs, Miya tries to revive her love. Will her new script have a happy ending?
#Not forever
drama comedy
translated
Film

Zero Point Five Love
drama comedy romance
Everyone is originally one.
He has his own world, his own ideas, his own system of values, manner of behavior. When two people are together, they take care of each other, give up their principles and stubbornness, try to adapt to each other. That's when they turn from one to half. And then they will find stability and harmony in relationships. This is what the main characters of the film strive for. But life is not so easy to let them live happily ever after. To do this, you need to try very hard: overcome difficulties, become wiser, know love and get your lessons. Chen Zihao and Ye Ting meet quite by accident. A girl who has lived for many years in England conquers a man from the first ...
0.5 Love
drama comedy
completed

1 Vs 100 Dream Boys
drama comedy romance
students
Student Jing Jing took possession of the mysterious box of love.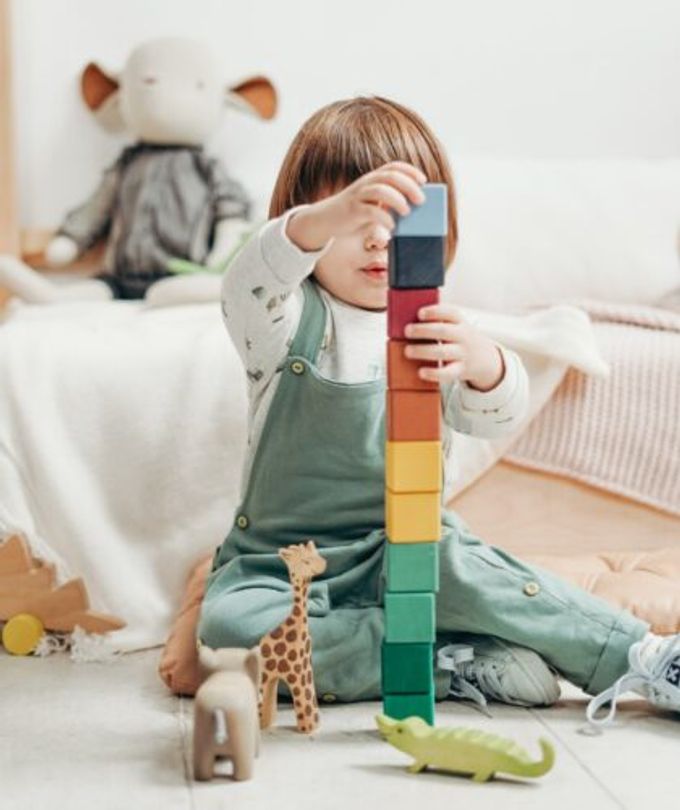 If you open this box before going to bed, you can experience love with one of the many virtual boyfriends.
1 vs 100 dream guys
drama comedy
transferred

Sweet 18
drama comedy romance
marriage of convenience
The idea of ​​an arranged marriage seems ridiculous, especially for young people who are far from traditional. This film is about just such a story. It all starts with the fact that the head of the Kwon family decides to intermarry with his friend's family, and for this they make a promise to each other that when the granddaughter of the Papyang Yuun family comes of age, she will become the wife of the heir of the Kwon family. Unfortunately, they were unable to keep their promise because due to financial difficulties, Papyang Yuun's family had to leave their home.
After 18 years, the head of the Kwon family has no hope of finding his friend's family. Meanwhile, Jun-sook (Mr. Yoon's granddaughter) has grown up to be a proud and independent girl who wants to be a housewife...
18 year old bride
drama comedy
translated
Film

200 Pounds Beauty
DramaComedyRomanceMusicalRomance
The main character of the movie "It's hard to be beautiful" is called Hannah. Her height is 165 centimeters, but her weight is under 100 kilograms. In many countries, a girl with such a complexion would be looked at best with a condescending smile, and in Korea, where the fair sex is simply obsessed with losing weight, Hannah inevitably becomes the object of ridicule and caustic remarks behind her back. Moreover, Hanna also has health problems, and in general, the girl has low self-esteem and a lot of suffering about her appearance and ailments.
The only thing that consoles her in life is music. Hannah is singing. And her voice is angelic. But, as you probably understand, with her appearance, complexion, a pop star career, she, frankly, ...
200 pounds of beauty
drama comedy
completed

Love Is Not Blind
DramaRomanceComedyRomance
Huang Xiao Xian, a young girl, works for a wedding planning company in Shanghai. A guy who had been in love with her for four years and her best friend started dating. Everything seemed to be going wrong in Huang XiaoXian's life. With the arrival of a new colleague, Wang Xiao Xian, everything in the girl's life becomes even more unbearable. The young man is educated, graduated with honors from the Beijing Film Academy. He was full of creative ideas, but could not bear the setbacks in his career.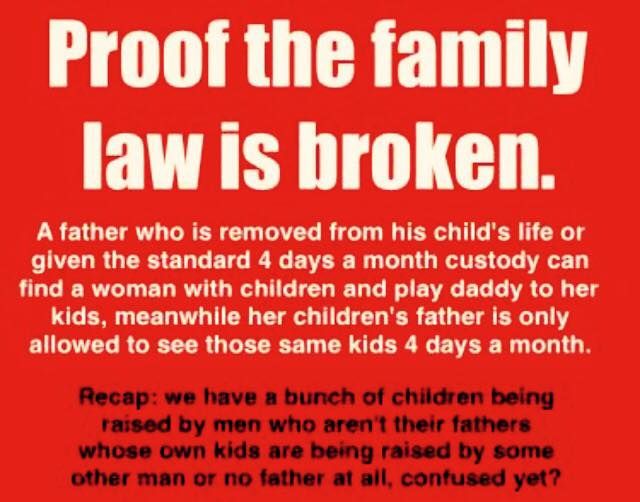 He left his job as a screenwriter in Beijing and came to Shanghai to earn a living. Conflicts constantly arise between young people, but gradually they learn to interact and help each other, ...
33 days after a breakup (2013)
drama romance
translated
Film

AKB48 Fortune Cookie
drama-romance-comedy
Six short stories about girls who change their fate for the better.
AKB48 Cookie of Fortune
drama romance
transferred

DramaRomanceComedyMysteryGay Theme
Collection of promotional shorts for Thai cosmetics Baby Bright with Krist and Singto. 1. Best Friends Forever [05/27/2018] Platong (Singto) returns from the funeral of his friend Tod (Krist) and finds his ghost in his room.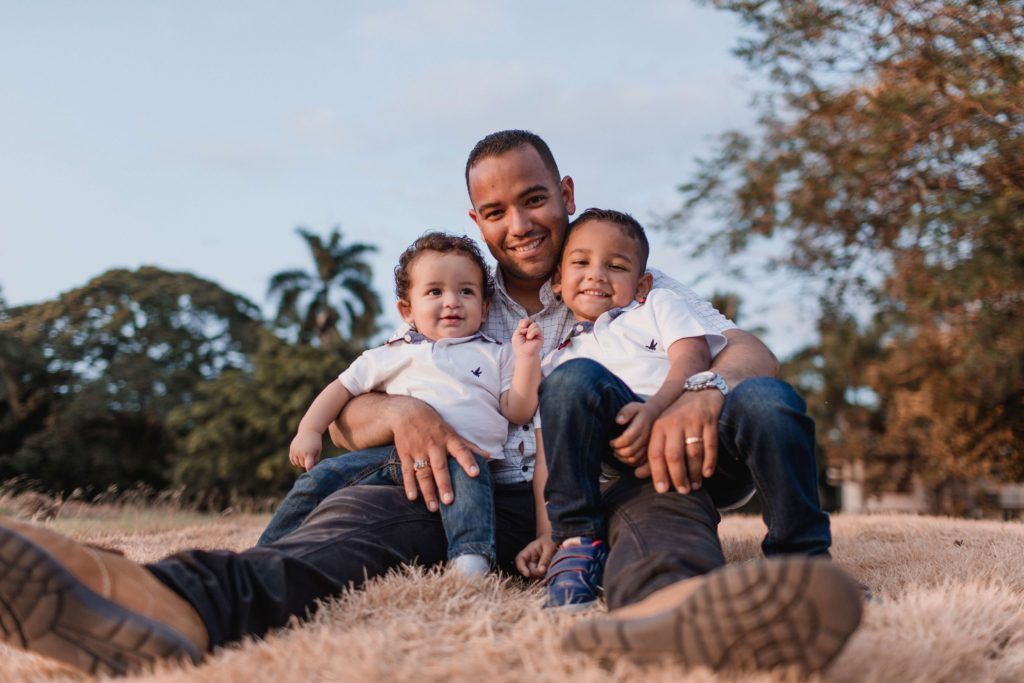 Now we need to find out why Tod stayed in our world. 2. Destiny Calls [11/10/2019] A year has passed, but Platong is still grieving the loss of a beloved friend, continuing to search for a familiar face among the mass of other faces. One day Sunny comes to his cafe. 3. Double Trouble [01/26/2022] A scientist was attacked and a secret recipe was stolen, so a duo of private detectives was hired to solve the mystery.
My Baby Bright
drama romance
transferred

에스에프에잇
ThrillerDramaSci-FiRomanceComedyHorrorActionKlesby Theme
Virtual Reality
Project "SF8" is an anthology of science fiction films. 1. Prayer / The Prayer / 간호중 A robotic nurse at a care center must make an agonizing decision about who to save - a patient who has been in a coma for 10 years, or his caregiver whose strength is running out.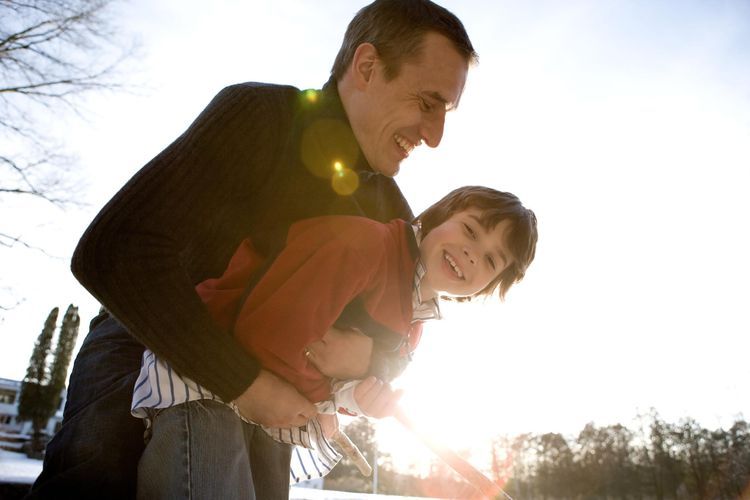 2. Manxin / Female Shaman / Manxin / 만신 Society blindly trusts the fortune-telling services of Manxin artificial intelligence, which is famous for its high level of accuracy. Do Sung Ho (Lee Yong Hee) and Jung Ga Ram (Lee Dong Hwi), who have their own pain and their own secrets, seek out Manxin and discover her true nature. 3. Joan's Galaxy / 우주인 조안 In a world shrouded in fine dust, C-people who were born with expensive...
SF8
thriller drama
completed

Here Comes Ajumma
drama-romance-comedy
Life About Him cannot be called simple. Unsuccessful marriage. Child. Trying to make ends meet. To improve her life, a woman decides to go to a cooking show. From that moment on, her life changes.
And here is Ajumma
drama romance
Without series
transferred

Crash Landing on You
drama comedy romance
Yoon Se Ri (Son Ye Jin) is the heiress of a conglomerate in South Korea.
One day, while paragliding, she has an accident: a tornado forces her to make an emergency landing in North Korea. There, she meets Ri Jong Hyuk (Hyun Bin), an officer in the North Korean army. Jung Hyuk has no choice but to hide her from his superiors, because his subordinates will have a hard time if everyone finds out that a spy from the south crossed the demilitarized zone during the detachment's duty. Soon the main characters fall in love with each other. Will Captain Ri Jong Hyuk be able to save and protect Se Ri? Broadcast from 12/14/2019Saturdays and Sundays at 21:00
Crash landing love
drama comedy
transferred

Cheongdamdong Alice
dramaromancecomedy
"Faith in a dream is the key to success!" - with this motto, the never-desponding Han Se-kyung (Moon Geun-young) goes through life.
She has something to be proud of, because behind so many victories in numerous competitions among designers, and ahead is an exciting job in one of the fashion tailoring companies. But in reality, everything turned out to be completely different: instead of designing clothes, I had to become an "errand girl". And then there is the former classmate, and now the wife of the boss, harassing Han Se Kyung with eternal jokes and nitpicking. "A woman's feelings are measured by the volume of a man's wallet!" - this is the full measure of disappointment Cha Seung Jo (Park Shi Hoo) in the sincerity of women. But the fact that they can love him just like that, and not for the title of "The Youngest ...
Alice from Cheongdam-dong
drama romance
completed

A Diamond's Edge
drama-romance-comedy
Karat loses his entire fortune when his father dies.
So she moves in with her best friend and gets a job at Chai's firm. Chai is the owner of the firm, but works as a messenger (undercover). He secretly assists Karat in finding the one who deceived her father. In the course of events, they help Chai's mother, whom they also try to deceive.
diamond blade
drama romance
transferred

Alchemy of Souls
DramaComedyRomanceHistoricalFantasy
The drama tells the story of characters whose fates are twisted by soul-changing magic. The action takes place in the fictional country of Deho, which does not exist either in history or on maps. Jang Wook (Lee Jae Wook) is a sophisticated but troubled young master from the Jang family. Chang Wook has a tragic backstory: the entire Daeho nation is whispering about the shocking secret of his scandalous birth.
Despite the fact that outwardly he seems cold and indifferent, the spirit of mischief burns inside. Jang Wook furiously expresses his dissatisfaction with the world, but gets back on track after meeting Moo Deok Yi. Moo Deok Yi (Jung So Min) is a skilled assassin stuck in an incredibly weak body. While her soul is ferocious and full of strength, her body cannot...
Soul Alchemy
drama comedy
transferred

U-Prince Series - Ambitious Boss
dramaromancecomedythrillercrime
In her childhood, the daughter of the boss of one of the mafia clans chose the handsome Li Tan as her suitor instead of the fat and teasing Briand. Years later, when the girl grew up beautiful, but silly, her fiancé preferred studies to a wedding, and the one who teased and called names intends to win her heart, because now he is none other than an ambitious boss, a handsome man from the management faculty.
© FanAsia
ambitious boss
drama romance
transferred

The Angel and the Mafia
dramaromancecomedyaction movie
This story has a very intricate plot. The main character Mei is an orphan who grew up in an orphanage with the financial support of the main character's mother. She is considered an angel because she is very beautiful and kind to everyone, even strangers. She is a flight attendant who meets Ram (the protagonist) on her first flight. Ram, an undercover agent working abroad, returns to Thailand on the orders of his boss to investigate a case. Ram doesn't want to go back to Thailand because he ran away from home when he was a teenager. He left home when his twin brother committed suicide because his stepmother forced him to give up his love of art in order to study the management of their father's company.
But the stepmother is actually...
Angel and mafia
drama romance
completed

The Angel and the Beast
drama-romance-comedy
Mek, a fisherman living by the sea, kidnaps Darika, a girl from high society, to use her to negotiate with her father, who seized Mek's boat for not paying the fee. Mek hides Darika on one of the islands and says that he will only let her go when her father returns the boat to him. The heroine, considering the hero a kidnapper, hates him, however, after spending some time with him on the island, she understands his true nature and realizes that he is not as bad as she thought he was. But soon the paths of the heroes diverge, because Pacon, the girl's father, returns his daughter back.
Angel or demon
drama romance
completed

Maya Angel
drama-romance-comedy
Lakorn will tell about a girl named Alice.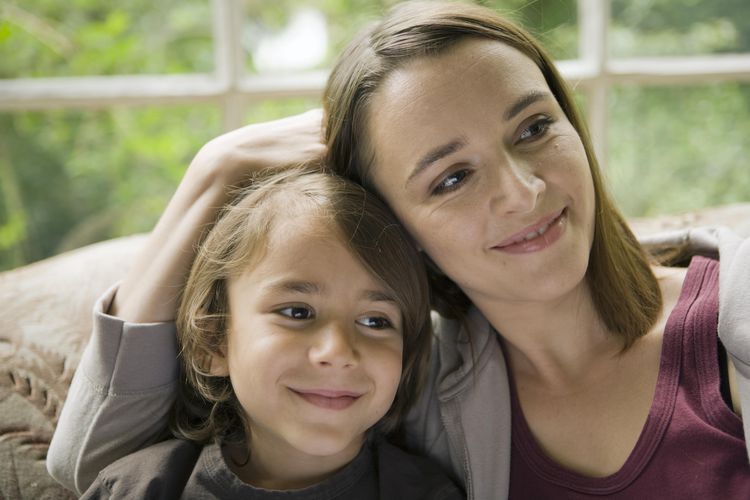 She dreamed of a shoe store since she was 6 years old. Alice was so persistent that her father sent her to a special college. As she grew up, she set up her own shoe store on the internet. After Alice got married, as she planned to get married during these years of her life. But the situation changes when Alice meets Ramil, a young and handsome photographer... A story about how a person's feelings can change.
Mayan Angel
drama romance
no episodes
completed

Angel Lady
drama-romance-comedy
Alice is the daughter of a rich diamond mine owner in the small country of Anasia near Thailand. She dreams of traveling and taking photographs. When she turned 20, her father grants her wish and sends her to Thailand to study photography. He hires photographer Dan to be her teacher.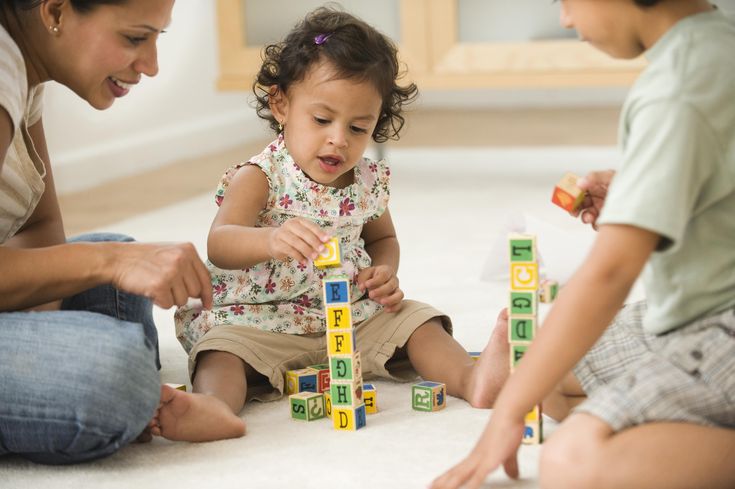 For Alice, a trip to Thailand is an adventure, and for her father, the opportunity to send Alice away from the political intrigues in their country.
Angel
drama romance
transferred

Assistant of Superstar
Drama-Comedy Romance
Wang Yuxi (Sun Zeyuan), a popular superstar with a bad temper and lack of education, is forced to hire an assistant for training, otherwise he won't get the role he wants. The position of his assistant is given to student Wei Qiyao (Hanna Lu), a smart, educated girl who dislikes Wang Yuxi (which is mutual), is afraid of crowds and dreams of becoming a teacher since childhood, but receives a bad review about her tutoring platform. Based on the novel of the same name by Zhun Si Jia Qi. Broadcast from 14.02.2022
Superstar Assistant
drama comedy
translated
Film

Bakuman
everyday life school drama friendship romance comedy
The world of manga is a world of exciting stories and adventures.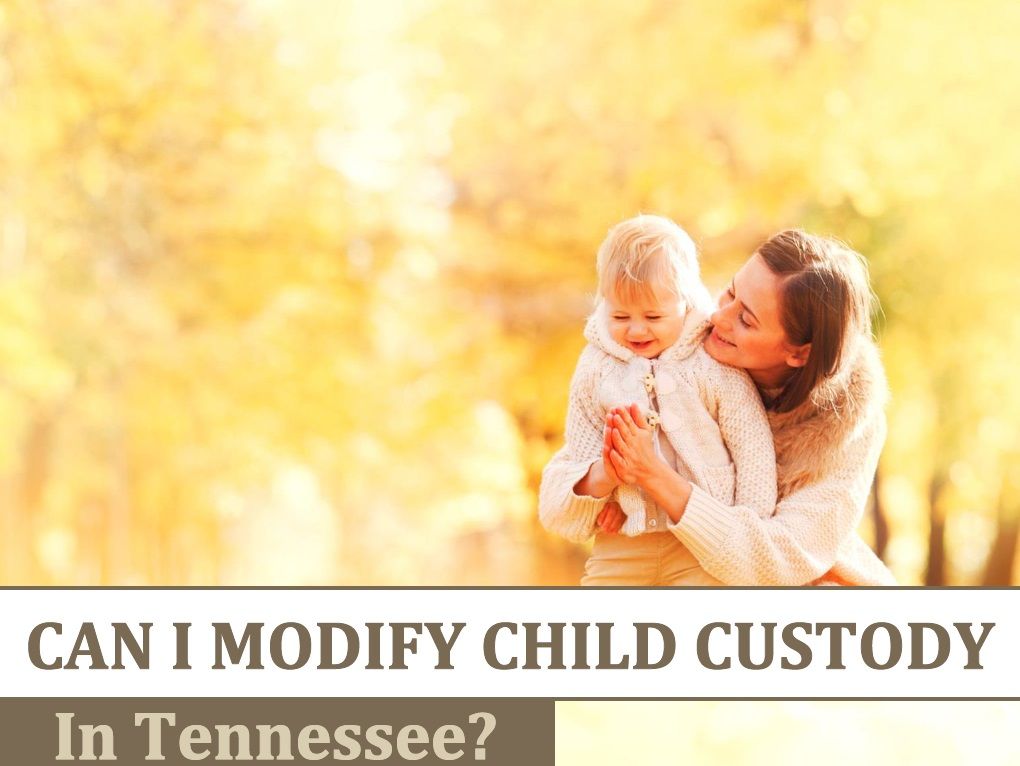 Do you know how she draws? Sketches, inkwells, ink, pens, storyboards, building storylines... From the outside it seems not so difficult, but how is it really? Is it easy to be a mangaka? What if you're only 14 years old? Bakuman is a story about two ordinary schoolchildren with a big dream - to become the best mangaka in Japan and conquer the whole world with their work. Will they succeed? Let's see...
Bakuman
everyday life school
translated
Film

Balzac and the Little Chinese Seamstress
dramaromancecomedybiography
China in the early 70s. At the height of the "cultural revolution", two university students were sent for re-education to a hard-to-reach mountain village. One took a violin with him, the other a cookbook.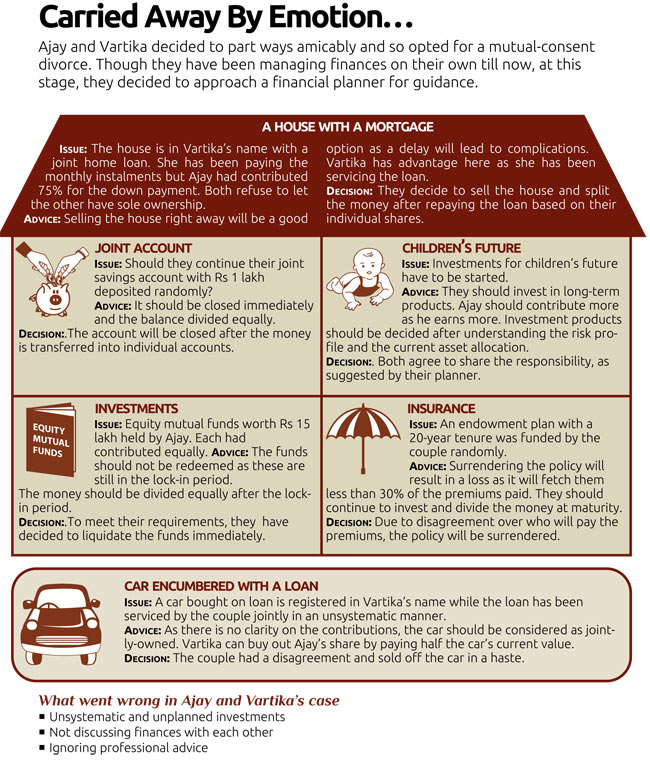 Culinary arts were banned, and the violin was allowed to remain, because "Mozart always thinks of Chairman Mao." Contrary to the wishes of the Communists, the children grew up under the influence not of the ideas of Comrade Mao, but of the novels of the bourgeois writers Balzac and Dumas. Accidentally found forbidden books helped to survive and instill a dream of a different life in the most beautiful girl in the village - the illiterate daughter of a local tailor. A Mediterranean breeze swept over a lost Chinese commune, and of course, love was born……
Balzac and a Chinese dressmaker
drama romance
translated
Film

A Banana? At This Time of Night?
drama comedy romance
Tanaka Hisashi is a medical student in Hokkaido Prefecture, Japan.
While working in a hospital, he meets Kano Yasuaki, who has been suffering from muscular dystrophy since the age of 12. Yasuaki also has an eccentric personality, such as running out of the hospital and claiming he wants to eat a banana in the middle of the night. Hisashi thinks that Yasuaki is a wonderful person. Yasuaki likes volunteer Ando Misaki. He asks Hisashi to help him write a love letter to Misaki, but in reality Misaki is Hisashi's girlfriend. Based on the novel of the same name by Kazufumi Watanabe, which is based on a true story.
Banana in the Middle of the Night: My Story
drama comedy
transferred

Bangkok Love Stories 2: Innocence
dramaromancecomedygay theme
The second season of "Bangkok Stories" consists of 4 parts, which are based on songs of the same name.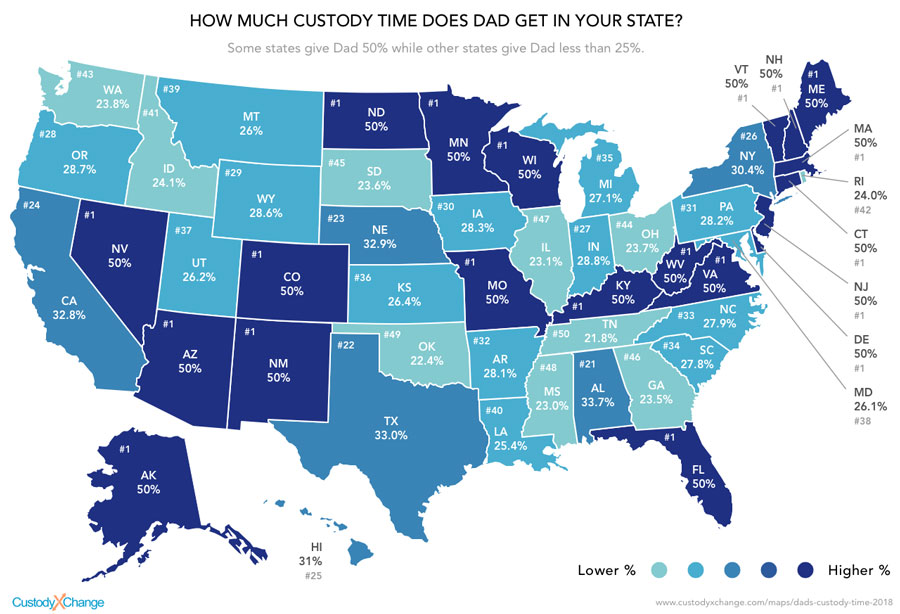 Each part tells love stories in four different districts of Bangkok. All stories reflect the love experience of a new generation. © The Art Of Love Asia
Bangkok Love Stories 2: Innocence
drama romance
transferred

Bangkok Love Stories: My Weakness
drama-romance-comedy
This is the story of the daughter of a maid, Mali, who moves with her mother to the house of a millionaire, in whose house there are three brothers: Vin, Nem and Tan. They are very beautiful, but very different in lifestyle. For her, the love of these three guys will become a big problem in life. The great life of a clumsy naive girl... © FSG THAI Dark Love Stories The second story in the Bangkok Love Stories series.
Bangkok Love Stories: My Weakness
drama romance
transferred

Banjun Drama with Eric, Lee Minwoo
drama-romance-comedy True to its name ("반전" - "twist"), contains an unexpected plot twist at the end of each story.
Episode 1 (08/08/2004) - starring Eric Moon, Chae Rim. Episodes 2-10 (08/15/2004 - 20/17/2004) - starring Eric Moon, Han Jihyo. Episodes 65-66 (11/13/2005 - 11/20/2005) - starring Lee Min Woo, Jung Hye Bin, Seo Kyung Suk.
Bangjeong drama (Eric, Lee Mingwoo)
drama romance
transferred

The Fugitive: Plan B
thrillerdramadetectiveromancecomedyaction movie
Chi Woo (Jung Chi Hoon, Pi) - a private detective who constantly hides his mocking eyes behind sunglasses, one day receives a task from Jeannie (Lee Nayoung) to find a certain Melgidek. Mutual trust is the most important thing between a detective and a client, but in this case, for certain reasons, they do not trust each other. Shortly after Chi Woo agrees to take on the task, he is accused of killing a colleague and is pursued by Inspector To Soo (Lee Jongjin).
But why did Ginny go to Chi Woo specifically? And why did she need this Melgidek? Why is To Su so persistently chasing Chi Wu? There are many mysteries and secrets in this series, where each character has his own secret story.…
Runaway: Plan B
thriller drama
transferred

Crazy Love (2022)
drama comedy romance
revenge office
Mathematician and entrepreneur No Go Jin (Kim Jae Wook) feigns amnesia in order to avoid his own murder, and at the same time to find the real criminal. His secretary Lee Sin Ah (Krystal) pretends to be his fiancée to make the situation more believable. The characters do not have the best relationship, but over time they begin to become closer. Broadcast from 03/07/2022 on Mondays and Tuesdays at 21:30
Crazy Love
drama comedy
translated
Film

Crazy Rich Asians
dramaromancecomedyromance
Rachel Chu is Chinese-American.
She goes with her boyfriend to Singapore for the wedding of his best friend, where she learns that her companion actually comes from an insanely rich family, and all local women want to marry him to death. Based on the novel of the same name by Kevin Kwan. Film made in the USA.
Crazy Rich Asians
drama romance
transferred

I Really Really Like You
drama-romance-comedy
food
After the death of her grandmother, Yeo Bong-soon leaves her native village and goes to Seoul in search of her parents. There, she finds a job as an assistant cook in the presidential dining room, and then in the presidential kitchen... She falls in love with the president's son, the famous doctor Jang Jung Won, but he is married and has a five-year-old daughter. And his wife suffers from dementia.
A love triangle is formed when Bong Ki (the bodyguard of the presidential family) begins to fall in love with the simple Bong Soon.
Madly love you
drama romance
transferred

Infinite Power
Drama-Comedy Romance
The drama is about the ups and downs of unemployed youth. They are forced to live together as housemates. Everyone faces different problems of finding a job and their place in life. College student Jang Sung Jae (Seulong) dreams of working for a big company, and Kim Sol (Kim Seul Gi) is a nail salon employee. They live in the same boarding house, and over time, they develop feelings for each other ... Broadcast from 11/12/2013 on YouTube (on the official Samsung channel)
Infinite Power
drama comedy
translated
Film

Library Wars
DramaComedyRomanceActionMilitaryAdventure
In 1989 Japan enacted the Media Development Law, which introduced strict censorship of books under the pretext of protecting youth from negative ideological influences.
Thousands of books, entire libraries, were destroyed by the fighters of the special censorship unit. But at the same time, the government passed the Freedom of Speech Act, which gave every library the right to armed resistance to censors. Based on the novel series of the same name by Arikawa Hiro.
Library Wars
drama comedy
transferred

Library Wars: Book of Memories
drama-romance-comedy-action-military
Based on the Library Wars novel series of the same name by Arikawa Hiro.
Library Wars: Book of Memories
drama romance
translated
Movie

Library Wars: The Last Mission
dramaromancecomedythrillermilitary
Continuation of the Library Wars film series.
Based on Hiro Arikawa's light novel Toshokan Sensou.
Library Wars: The Last Mission
drama romance
updated
completed

Binary Love
drama comedy romance
students
Zhou Linlin (Zhuang Dafei) is the type of student who excels in some subjects but fails in others. Thanks to a meticulous curriculum designed for her by excellent student Fang Yuke (Ren Yulun), Linlin not only manages to catch up, but also gets into the best university in the country. It would seem that after the entrance exams, the paths of Zhou Linlin and Fang Yuke will diverge, but unexpectedly they were accepted to the same specialty at the university. The story of their relationship continues. Based on Po Po's novel Peking University Students (北大"差"生). Broadcast from 05/27/2022
binary love
drama comedy
completed

Waew Mayura
drama-comedy-romance
Saumpon is a handsome and mysterious man who never allowed himself to be photographed.
After 15 years, Saumpon (Boy Pakorn) returns to Thailand due to the death of his father. In his will, the father leaves everything to Saumpon, including the head of the Thotsaporn Group. Yitipoom (Oh Anuchit) harbored a grudge against the Company because his father's work in that company ruined his family. Therefore, he seeks to seize control of the Thotsaporn Group. If Sampon dies, then everything will fall into the hands of his father. He plans to kill Sumpon. similarly, Saumpon meets Waew (Marie Broenner), who is his constantly bickering neighbor.
Shine
drama comedy
transferred

Rich Man
drama romance comedy
computer technologyoffice
Li Yoo Chan (Suho) is the founder and CEO of the IT company Next In. Now it is the most desirable place to work for young professionals.
Lee Yoo Chan is arrogant and doesn't trust people. He also suffers from an inability to recognize faces. Kim Bo Ra (Ha Yeon Soo) was born in a rural area in Namhae. She is the pride of her family and is famous in her hometown for her intelligence and excellent memory. The girl goes to Seoul to study at college. In her last year of study, she is having difficulty finding a job. Her dream is to work for Next In. Kim Bo Ra meets Lee Yoo Chan and their lives change. Min Tae Joo (Oh Chang Suk) is the perfect guy, co-owner and vice president of Lee Yoo Chan's IT company. Min Tae Ra (Kim…
Rich man
drama romance
completed

Fighting! Girl
dramaeveryday romance comedy
fashion
The story of a young girl named Ku Mo, her friends and family name is Jasmine (Lee Mi Er), who is just beginning her entrepreneurial journey to achieve her ideals in life.
But on the way to her dream, she experiences certain difficulties: the departure of her best friend and business partner Cao Yao Yin (Fang Meng), the closure of an online store and the rupture of relations with her boyfriend Pei Jing (Wang Pei Xin). Ku Mo soon meets a wealthy dessert shop owner and chef, Gao Zi Yi (Wang Bo Wen), who befriends her. With his powers restored, Ku Mo decides to start working again to "conquer the world". Thanks to her talent and hard work, she successfully hosts several events in the fashion world. With the help of Gao Zi…
Fighting girl
everyday drama
completed

Cyber ​​Exorcist
drama comedy romance romance
Saitan and Chonicha were twin sisters. When they were little, their boat sank and their parents had to rescue them. Unfortunately, the parents and Saitan drowned.
Only Chonicha survived and was soon adopted by another family. Even though Saitan drowned, the water spirits rescued her and adopted her as a child of the sea. Years passed, the girls grew up. Chonicha is a very beautiful, patient and feminine girl who cannot stand up for herself. On the other hand, her sister is completely different from her. The girls did not know anything about what happened years ago. But one day the sisters meet, and the spirits reveal secrets to them. Chonicha gets into an accident and her spirit leaves her body. The water spirits said it was time for Saitan to replace Chonicha,…
Fighter with evil spirits
drama comedy
completed

Barefoot Millionaire
drama-comedy-romance
When money and reputation failed to solve life's problems, Santithorn set about building a farm in the village.
His family is against this idea, people in the village also put spokes in the wheels. But the protagonist meets Nat, and although they don't get along at first, she always helps him overcome obstacles. This is how love is born. Broadcast from 20.02.2020
Barefoot millionaire
drama comedy
transferred

We Married as Job
drama-romance-comedy
marriage of convenience
Mikuri Moriyama graduated from university, but her fear of the future prevents her from finding a permanent job. You have to do temporary part-time jobs, such as a housekeeper for Hiramas Tsuzaki. But when Moriyama's parents decide to move to the countryside, she is left with no choice but to quickly look for a more stable job. Tsuzaki, not wanting to look for another housekeeper, makes an unexpected proposal - a fictitious marriage, which, it would seem, solves all problems .
.. Based on the manga of the same name by Umino Tsunami.
contract marriage
drama romance
translated
Film

Pa-Mine Pare
drama comedy romance gay theme
Anton and Davey are best friends and business partners. They realize that there is something more between them when Davey kisses Anton on the cheek. Should they finally admit their feelings for each other or just stay friends?
Bro you are mine
drama comedy
transferred

Be Positive
drama comedy romance
Hwang Dong (Do Kyung Soo), a film student, is preparing his graduation project as a film director.
Even though his screenplay won the grand prize, he finds it extremely difficult to complete the film. He asks his ex-girlfriend Hyo Jeong (Chae Seo Jin) to play the lead role in his film, who is understandably taken aback by his brazen request. © ShowAsia.ru Fourth Samsung web drama after "Infinite Power" (2013), "Better Future" (2014) and "I Fell in Love with Do Jung" (2015).
Be positive
drama comedy
transferred

Be Yourself (2021)
drama comedy romance friendship
students
A story about four university students. Xia Langlang is a tomboy. She is stubborn and is guided solely by logic. But gradually she remembers her girlish heart. Huangfu Shumin is a real princess. She likes to act like a child and throw tantrums. But she will have to learn to be independent and independent.
Fan Xiaoyu is rich, beautiful and smart. She is a true legend. However, the girl is desperately trying to escape from the care of her own father, and eventually understands that true freedom lies in finding love. Yang Jiaqian is a girl with an old soul. She will have to face difficulties in learning the truth about her origin.
Be yourself
drama comedy
transferred

Be Yourself (2022)
drama-romance-comedy
food
A mysterious agency appeared in the phone app of an ordinary socially anxious girl Chi Xiao Yu. It makes ordering a new identity as easy as takeout! In order to complete her work task, Chi Xiao Yu used this ability to change her personality with food, but this leads to her running into CEO Su Yang every time, who becomes interested in her. But just when Xiao Yu decides to finally say goodbye to a lonely life, Su Yang's image of a winner in life collapses.
Broadcast 06/30/2022 - 07/05/2022
Be yourself
drama romance
translated
Film

I Wish I Had a Wife
drama comedy romance melodrama
Bong Su has been working as a manager of a small bank for three years now. He has never been late in his entire life. However, one day he decides not to go to work. And there is a reason for this: in the subway, when the train suddenly stops in the tunnel, everyone calls their loved one on a mobile phone. At this moment, Bong-soo realizes that he himself has no one to call. What he doesn't yet know is that at the educational center across the street from the bank where he works, 27-year-old teacher Won Joo is secretly in love with him. Bong Soo and Won Joo run into each other every day, at a restaurant, a bank, at a bus station.
Together they get into different stories, but Bong Soo still doesn't notice her presence...
If I had a wife
drama comedy
completed

Pure in Heart
drama-romance-comedy
Yang Guk-hwa is a 19-year-old village girl with a pure heart and a kind soul. She leaves her native Yanbian (China) and travels to Seoul to marry Sun Gu, the son of a poor but respected family. However, immediately upon arrival, the girl learns that her fiancé died in a car accident. Instead of returning home, Guk-hwa decides to stay in Korea. The family of the dead groom accepts the girl as their own, and soon she meets Yun Hu, the heir to a wealthy family. 19A 1-year-old girl will have to go through many trials, but her pure heart will help her find true love and find happiness.
At 19 with a pure heart
drama romance
translated
Film

Fabulous 30
dramaromancecomedymelodrama
Tja (Patcharapa Chaichue) has everything a woman can dream of.
Both beautiful and successful, she leads a secular lifestyle, and her boyfriend is just a feast for the eyes and a dream of all girls. What else do you need? But on his 30th birthday, Tja's ideal life changes. She finds out that her boyfriend wants to break up. Gradually, she gets used to a single life, until she meets Po (Phuphom Phongpanu), a young handsome guy with a single flaw. He is 7 years younger than her. Po stalks her and asks to be his girlfriend. Tja calls him a child and treats him like a little brother. But over time, love develops between them. She is already 31, he is 24, how many prejudices they will have to overcome and be able to ...
30 is just the beginning
drama romance
transferred

You are My Eyes
drama-comedy-romance
Having been disgraced and called a mistress, the wife of an ex-boyfriend, Lada intends to commit suicide on the edge of a bridge.
Before she decides to do so, Well, accidentally bumps into her, causing her to fall before she can make up her mind. Fortunately, Nu manages to help Lada get up, and after she yelled at him, he finds out that Nu is blind. Feeling guilty, Lada helps Nu get home, mistakenly believing that he lives in a cabin. She believes that he is a poor blind man who, no matter what, is able to live happily. Seeing how Nu is holding on, Lada comes to terms with the past and tries to move on. Well, who is actually very rich, helps Lada to do it. However, before Lada gets used to…
In my eyes only you
drama comedy
translated
Film

Waiting For Spring
SchoolDramaFriendshipComedyRomanceSport
Mizuki, who can't easily open her heart to people, is going to start from scratch in the old school to change herself.
But she never succeeds. By the way, together with the main character, a group of very dubious (in her opinion), but nice guys are studying. And gradually, recognizing these four guys, she begins to doubt whether she was mistaken about them. Based on the manga of the same name by Anashin. Premiere 12/14/2018
Waiting for Spring
school drama
completed

Waiting for you (2015)
everyday drama comedy romance melodrama
You can live 5 years in a happy marriage and lose everything in one day. This is a drama about castles in the air that are melting before our eyes: the husband suddenly disappears, taking documents and the entire family budget, the marriage turns out to be fictitious, insurance is not valid, and happiness is illusory. 31-year-old Xia Bai Lu (Cao Xi Wen), along with her five-year-old son Tong Tong (Sun Qi Chao), is forced to go to Beijing in search of He Wu Zhou's (Fu Tian Jiao) swindler husband.
She longs to get answers to questions that are becoming more and more every day. She has a hard road ahead of her. Xia Bai Lu will meet new friends, make dangerous enemies and start a new life without planning at all, and maybe even his own business. AT
Waiting for you
everyday drama
translated
Film

Anoko no Toriko
dramaschoolfriendshipcomedyromance
As children, Suzuki Yori, Tachibana Shizuko, and Tojo Subaru made a promise to become famous, but Yori couldn't keep it. After returning, he meets childhood friends. What will happen to him? How will your friends react to his arrival? Will he become a star? Can a childhood friendship grow into something more? Based on the manga of the same name by Yuki Shiraishi. Premiere 05.10.2018
In captivity
drama school
Destiny Seeker
drama comedy friendship romance gay theme
students
Songkram and Ai are engineering students living in university dorms.
Songkram is a senior student in Dormitory 3, where "strong and athletic" male students are gathered. Hey is the head student of Dormitory #2, where all the "beautiful" male students live. A used to be Songkram's mentor and friend, but they parted ways after they were chosen as the senior students of the dorm. Dorms have been rivals for generations. Although Ai and Songkram act like enemies, Ai is actually in love with Songkram and is sure that Songkram has feelings for Ming. What A doesn't yet know is that he's the one Sorgkram likes, not Min.
Looking for destiny
drama comedy
no episodes
completed

In Search of Love
drama comedy romance
Preu and Visa are best friends who were born on the same day and year. Preu is about to get married, while Visa has never been in love.
But Preu soon realizes that her fiancé is cheating on her with someone else and begins to wonder why the relationship didn't work out. The friends go to the astrologer, who warns them that if they don't pay their respects at 9temples until their next birthday, they will forever be lonely. On their journey, the girls meet the main character, Pete, whose girlfriend died a year ago. The hero fulfills the promise that he and his beloved made during her lifetime, going on a journey. Preu and Visa begin to think that Pete is their destiny and try to win him over...
Looking for love
drama comedy
completed

The Woods
drama-comedy-romance
Police officers are the main characters in this romantic comedy. The main character's brother is a police lieutenant, the man with whom, according to her brother, she should meet and marry, also a police officer, and the main character is a detective.
The main character's name is Vitchada or Vit. She has two older brothers, Witchati or Pi Yai and Pi Klan. Wit is the youngest, after the death of her parents she grew up under the care of her brothers. Wit is not an ordinary girl, more like a tomboy, brave, resolute, wielding karate techniques. He knows how to handle weapons and can take care of himself. However, this behavior of the girl causes concern to the brother, such as the scene in the cinema. While on the screens there was a romantic ...
Vanali
drama comedy
completed

Cupid's Command
drama comedy romance
Heimun is an orphan brought up by a good-natured invalid and grew up in poverty. One day he meets Pannit, the granddaughter of a shoe company owner. Soon he is reunited with his biological family. He will have to confront the adopted child of the Banyachatpon family, who is not at all happy with the unexpectedly appeared heir, as well as a chance to prove himself in the family business and show everyone what he is.
Cupid's command
drama comedy
transferred

The Greatest Wedding
comedy-dramaromancemelodrama
journalists
Cha Ki-young has been working towards this for many years, now she is the host of the 9 hour news, her popularity can be envied by many. She seems to have everything except for one thing - her family. But Gi Yong is not as simple as it seems, because marriage for her is a relic of the past, she does not want to become a housewife at all, but she really wants a child. Park Tae Young is a chaebol who gave up everything for his hobby of cooking. He became a successful correspondent and lives separately from his parents. Can't stand marriage and responsibility. One day, a job connects these two people, so hungry for complete independence, and they agree to be a couple with no obligations, but this ends in pregnancy.
Gi Young Faces Pressure...
great wedding
drama comedy
transferred

The Great Show
DramaRomanceComedyFamilyPolitics
Wee Dae Han is a former member of the National Assembly. At the age of 32, Wi Dae Han entered the 19th National Assembly as a youth representative. He lost the 20th general election and has had an unsuccessful political career ever since. While he has all the qualities of a celebrity politician, such as quick wits, eloquence and good looks, his short temper always fails him at the most crucial moments. One day, an 18-year-old girl Da John (No John Yi) comes to him with the news that he is her real father. Her mother raised four children, including Da John, on her own, but she died in an accident. And now Da John is the only one who takes care of the younger ones.
V Dae Han accepts a girl...
great show
drama romance
transferred

Dazzling
drama comedy romance action movie
Praw is a eccentric and narcissistic superstar. Once she witnessed a murder and now she is being pursued by criminals. She escapes and hires former cop Somchai as her bodyguard. Meanwhile, her manager, in order not to break the contracts, finds her a double of Ming. He hires poor Ming to pretend to be a superstar. But the meticulous Soodket reporter suspected that this was not the real Prau and wanted to get to the bottom of the truth.
Gorgeous
drama comedy
updated
The Fabulous
Drama-Romance-Comedy
A drama about work, passion, love, and friendship between young men and women dedicated to the fashion industry.
The story will show their struggle for survival in the competitive world of fashion, intertwined with their colorful working days. Pyo Ji Eun (Chae Soo Bin) is the manager of a PR agency for high-end brands. As a person who has loved beautiful things since childhood, she throws everything she has to stay in the fashion industry, which she dreamed of being a part of all her life. Ji Woo Min (Choi Min Ho) is a freelance photo editor who has everything from looks to abilities. The only thing he lacks is passion, and he is not one to be consumed by work or love. His relationship with Pyo Ji Eun is teetering between friendship and the start...0009
Gorgeous
drama romance
no episodes
translated
Film

Back To 20
drama comedy romance musical fantasy
students
Sheng Meng Jun is a wayward 70-year-old widow.
Her family decides to send the woman to a nursing home. Feeling miserable and useless, Sheng Meng Jun decides to take her last shot. After leaving the photo studio and seeing her image, she realizes that she is young and beautiful again. She's 20 again! Granny returns from 70 to 20, her grandson asks her to join a musical group - Granny's old dream, and then completely falls in love with her. How will it all end? © kinopoisk.ru Chinese remake of the Korean film Miss Granny. Premiere 01/15/2015
Back at 20
drama comedy
completed

Westside Story
dramaschoolromancecomedy
A drama about the life of high school students. About how gradually they will learn to be responsible in their actions and attentive to others.
West Side Story
drama school
no episodes
transferred

Wind Blew That Summer
drama-comedy-romance
A ten-year story about a group of boys and girls from their school days until they become adults.
The story begins in 2005. Bai Yi Han received recognition from a famous school. She takes a liking to school genius Lin Xing Ze and with the help of her close friends, she tries to get his approval. Although they fail, they manage to get his attention. At the same time, Yang Tian Ran moves from abroad and meets Bai Yi Han, Lin Xing Ze and Yang Tian Ran fall into a love triangle.
The wind blew that summer
drama comedy
transferred

The Eternal Love 2
Drama-ComedyRomanceHistoricalFantasy
Mo Liancheng meets Qu Xiaotan again, but she doesn't know him yet and doesn't know her future destiny. However, Mo Liancheng retained his memories and suffers alone because Xiaotan does not recognize him. Continuing to love Xiaotan, Liancheng decides to win her heart again. Broadcast from 10/22/2018 on Mondays and Tuesdays
Eternal love 2
drama comedy
transferred

The Eternal Love 3
DramaComedyRomanceHistoricalWuxiaFantastic
You won't believe it, but Qu Tan'er has moved back in time and ended up in a world where matriarchy reigns.
Now Mo Liancheng forgot about the existence of his beloved. Will Tan'er be able to awaken Liancheng's memories and marry him in her third life? © FSH THAI MIRACLE
Eternal love 3
drama comedy
completed
Film

Adult Drop
dramaschoolromancecomedy
Hajime is in love with his classmate Iri Ann. But the girl pays no attention to him. Then the guy asks for help from his friend Yoshi. Yoshi tries to help, but his communication with Iri Ann looks rather awkward. Moreover, the girl begins to skip classes often, and then completely leaves school. According to the novel of the same name by Higuchi Naoya.
adult fall
drama school
completed

Buffalo Governance
comedy-dramaromantic
The protagonist (New Wongsakorn) owns a bull farm, he has an attractive appearance and everything, but he is kicked out of the house by his own father, and he does not get along with girls either.
The main character (Yui Chiranan) is a simple girl, with her own difficult character. The meeting of the heroes did not go well. The main character tried to get away from the guards and accidentally pushed the heroine into the pool, and each of their meetings did not end very well. I wonder how fate will turn to them, whether they will be together or not ....
Take the bull by the horns
drama comedy
no episodes
transferred

dramacomedyromanticcriminal
lawyers
Italian mafia legal adviser Vincenzo Cassano returns to his birthplace to collect the gold hidden under the Kymga Plaza building. And then - hide in Malta, away from people, forget your bloody past and drink wine on the shores of the Mediterranean Sea ... But his peaceful plans are collapsing: the Babylon conglomerate squeezes out the Kymga Plaza and begins to nightmare its civilians.
"Babylon" does not need these people, only the land is needed for the construction of its most ambitious project - Babilon Tower. So Vincenzo, driven by the mercantile goal of not allowing anyone to get to the gold and the principle that the dismantling of the mafia should not concern civilians, becomes one of the fighters for "Kymga Plaza" and ...
Vincenzo
drama comedy
transferred

Beethoven Virus
drama comedy romance musical melodrama
Tu Ru Mi is an ordinary employee of Seongnam City Hall. She has been playing the violin since childhood, but she never got to perform in front of the public, as any orchestra or ensemble she joined fell apart. But luck finally smiled at her: the mayor's office allocates money for the creation of a city orchestra within the framework of the Seongnam - Music Capital project developed by Tu Ru Mi, and it seems that the realization of her cherished dream is already close.
However, the conductor turns out to be a scammer and wastes the money allocated for the project, professional musicians refuse to work for free, and the orchestra breaks up without having time to gather. What remains of Tu Ru Mi? Give up? Or recruit musicians from advertisements, regardless of ...
Beethoven virus
drama comedy
transferred

The Master's Sun
dramadetectivecomedyromancemysteryhorror
superpowersghosts
Tae Gong Sil was once an ordinary girl, no different from others. But one day she had an accident and lay in a coma for several years, and when she woke up, she found that she could see the souls of the dead. Since then, her life has turned into hell, because the spirits constantly demand from her to do something for them, not falling behind day or night.