Chat about pregnancy
Pregnancy Hotlines, Chats + More
Conceiving, Fertility, Pregnancy, Pregnancy Blogs, Women's HealthPregnancy HelpMaria Gorobets
Share with:
If you're a first-time mother-to-be, pregnancy can be scary. You are venturing into the unknown and carrying a child is unlike anything you've ever experienced. Naturally, you will have many questions: What you should be eating, what vitamins you should be taking and what's safe for you and your baby. You may also sometimes question if certain symptoms mean you or your baby are unsafe.
While pregnancy is a magical time, it can also cause anxiety. Having someone to talk with, whether a pregnancy hotline, pregnancy forum or pregnancy chatroom, can help to minimize your worries and answer your questions.
The options listed below will prove to you that you're not alone in the 9-month journey.
Read each description and decide which helpline is best for you. Some focus on compassionate counseling while others focus on pregnancy information and support for unexpected pregnancies. All of the help listed below is free.
Many of these resources also answer questions about newborn health and breastfeeding, so be sure to bookmark this page to reference after you've given birth.
Whether you're months along in your pregnancy or just found out you're pregnant, you probably have many questions. Pregnancy hotlines are a quick way to get answers or speak to someone who will provide comfort.
The advice given on pregnancy hotlines may be particularly helpful if you're looking for confidential information. Pregnancy can be tough and sometimes an anonymous listening ear is all you need.
1-608-755-9739— 24-hour hotline staffed every day of the year. (Pregnancy-helpline.net). 
1-800-672-2296— Staffed with pregnancy educators but not nurses. This line is open from Monday to Friday, 9 am until 5 pm Central Standard Time. (Americanpregnancy.org). 
1-866-626-6847— The MotherToBaby hotline is staffed by Teratology Information Specialists who provide evidence-based information about exposure to medications and other substances during pregnancy or breastfeeding. If you have a question about what is safe, this is the right hotline to call. There are also affiliate locations that you can call. To view the locations and local hotlines in your area, click here. If you're outside of North America, you can view other locations here. The experts are available Monday through Friday from 9 am to 5 pm local time. The service is free and confidential.
1-866-942-6466— The American Pregnancy Helpline is a free and confidential hotline geared towards teens or young adults going through unexpected pregnancies. However, anyone may call and ask their pregnancy-related questions. The hotline is open 24-hours a day, 7 days a week.
713-680-TEEN— If you are a pregnant teenager or a pregnant woman in a crisis situation, the Maternal Assistance hotline will be able to provide confidential information about heath care, schooling and family support related to pregnancy and childbirth.
1-800-230-PLAN— The Planned Parenthood hotline is staffed by experts who can answer emergency medical questions or general questions, such as what to expect during pregnancy and what options you have surrounding pregnancy and childbirth. You can find the number to your local Planned Parenthood here.
1-800-848-LOVE— The National Life Center helpline supports girls and women who think they may be pregnant. The experts can compassionately listen to your concerns and provide information about financial help, staying in school and keeping your baby in the event of an unexpected pregnancy.
1-800-550-4900— Birthright International has chapters across Canada, the U. S. and Africa. Their non-judgmental experts can provide pregnancy information and referrals. You can call the hotline for encouragement, emotional support, pregnancy and childbirth information, social assistance and housing referrals. After you've had your baby, they can also provide information about prenatal care, parenting skills and career development. The hotline is staffed 24/7.
Pregnancy Text Help
855-999-3525— If you have questions about the safety of medications, chemicals or other products while pregnant, you can text MotherToBaby. The experts are available Monday through Friday from 9 am to 5 pm local time. The service is free and confidential.
Text "PPNOW" to 774636— You can also text Planned Parenthood to speak with a health educator about whatever pregnancy-related question you may have.
1-800-848-LOVE— The National Life Center can provide compassionate counseling and information related to finances, staying in school and keeping your baby.
Email
March of Dimes Ask Us Form— All questions are answered by a staff member that has as master's degree in a health field (public health, health science, nutrition, genetic counseling, etc.). Some staff members are also certified lactation counselors. You may ask questions about starting a family; having a healthy pregnancy; pregnancy complications and risks; birth defects; newborn health; pregnancy loss and more. You can expect a response within two business days. If you speak Spanish, you can email [email protected] instead.
American Pregnancy Helpline— You can email the American Pregnancy Helpline at [email protected] to speak with a pregnancy educator. The organization is geared towards pregnant teens and young adults. 
MotherToBaby Ask An Expert Form— If you question whether a medication or chemical is hurtful to you or your baby, you can get your answer by filling out the MotherToBaby form. The Teratology Information Specialists are available Monday through Friday from 9 am to 5 pm local time. The service is free and confidential.
Foundation For Life Contact Form— If you have emergency needs or are in a crisis pregnancy situation, the Maternal Assistance Program can help answer your questions and provide you with support. They can educate you on abortion alternatives, how to cope during family crisis situations and can answer health-related questions.
Pregnancy Hotline Chat & Chatrooms
MotherToBaby's Live Chat— If you have any questions about the safety of medications or products while pregnant or breastfeeding, this chat will be helpful. Although not staffed by nurses, you can reach experts and Teratology Information Specialists. The experts will inform you about the latest research surrounding your specific question. In the live chat, you simply need to enter your age and select whether your question is about pregnancy or breastfeeding. There is also an option for Spanish speaking individuals. The experts are available Monday through Friday from 9 am to 5 pm local time. The service is free and confidential.
Planned Parenthood Chat— If you'd rather ask Planned Parenthood your questions by chat, an expert is available Monday through Thursday from 9 am to 11:30 pm; Friday from 9 am to 10 pm; Saturday from 9 am to 5 pm; and Sunday from 12 pm to 11:30 pm. The chat will ask you for your question, age, zip code, ethnicity and how you describe yourself. You can ask questions about anything pregnancy-related; from reproductive health to the accuracy of pregnancy tests, experts have knowledge on a variety of topics.
OptionLine Chat— If you're wondering if you're pregnant or have just discovered you have a bun in the oven, this live chat may be useful. The experts will provide you with information about pregnancy signs and symptoms, your options and how to connect with local help.
Pregnancy Chatroom— Sometimes talking to other people who are going through the same experiences can be helpful. You can use Healthfulchat.org's pregnancy chatroom to speak with other pregnant women. The women inside the chat room speak about a variety of topics including fertility, infertility, IVF treatments and maternity peer support.
Pregnancy Forums & Community
com Forums— Whether you need advice or just want to share your excitement about your pregnancy, the netmums.com forum is a good place to interact with other women. Sub-forums include early pregnancy, birth and labor, natural births, baby names, guessing the sex of a baby and more. If you don't know any other pregnant women, it can be helpful to bond and share your experiences with the women on this website.
BabyCenter Forum— One of the most popular pregnancy forums is on BabyCenter. com. Because of the number of users, it will be easy to get replies, comments and advice from other moms-to-be. Topics include questions, sharing experiences and opinion posts.
What To Expect Forum— The What To Expect pregnancy forum also has a large user base of women for you to connect with. From pre-conception to parenting school-age children, this forum is a great place to reach out for help, encouragement or connection. Pregnancy subtopics include birthing options, 35+ moms, complications and prepping the nursery.
Contact Becky— Becky created standupgirl.com to help pregnant women who feel scared and alone. During her own pregnancy, she felt worried and that she had no one to talk with. On her contact page, you can write her to ask a question, share your concern or share your story.
When you need pregnancy help, who do you reach out to? Let us know in the comments below! If you have pregnant friends or family members, be sure to share this post with them, too! Remember to bookmark this page to refer to whenever you need help during pregnancy and parenthood.
P.S. Have you checked out our fetal dopplers? These amazing devices allow you to listen to your baby's heartbeat at home — just like you do during an ultrasound.
Share with:
Chat | Planned Parenthood
Monday - Thursday
9:00 am - 1:00 am (ET)  / 8:00 am - 12:00 am (CT) / 7:00 am - 11:00 pm (MT) / 6:00 am - 10:00 pm (PT) / 5:00 am - 9:00 pm (HT)
Friday
9:00 am - 10:00 pm (ET)  / 8:00 am - 9:00 pm (CT) / 7:00 am - 8:00 pm (MT) / 6:00 am - 7:00 pm (PT) / 5:00 am - 6:00 pm (HT)
Saturday
9:00 am - 5:00 pm (ET)  / 8:00 am - 4:00 pm (CT) / 7:00 am - 3:00 pm (MT) / 6:00 am - 2:00 pm (PT) / 5:00 am - 1:00 pm (HT)
Sunday
12:00 pm - 1:00 am (ET) / 11:00 am - 12:00 am (CT) / 10:00 am - 11:00 pm (MT) 9:00 am - 10:00 pm (PT) / 8:00 am - 9:00 pm (HT)
Pregnancy test
Pregnancy
How do I know if I'm pregnant?

Birth Control Pill
Birth Control
I forgot to take my birth control pill, what do I do?

Condom
Sex
What do I do if I forgot to use a condom?

Abortion Pill
Abortion
How does the abortion pill work?

Pill Bottle
Health and Wellness
How do I treat a UTI?

STD test
Sexually Transmitted Infections (STDs)
How do I know if I have an STD?
Abortion
Birth Control
Cancer
Emergency Contraception
Health and Wellness
Pregnancy
Sex and Relationships
Sexual Orientation and Gender
Sexually Transmitted Infections (STDs)
We couldn't access your location, please search for a location.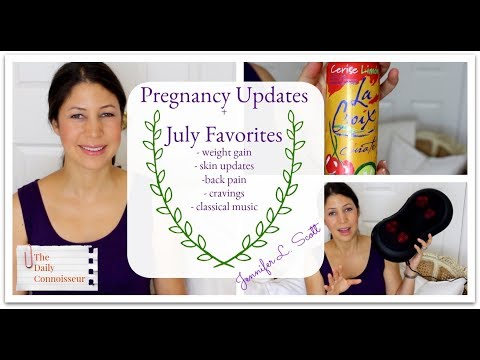 Zip, City, or State
Please enter a valid 5-digit zip code or city or state.
Please fill out this field.
Service All Services Abortion Abortion Referrals Birth Control COVID-19 Vaccine HIV Services Men's Health Care Mental Health Morning-After Pill (Emergency Contraception) Pregnancy Testing & Services Primary Care STD Testing, Treatment & Vaccines Transgender Hormone Therapy Women's Health Care
Filter By All Telehealth In-person
Please enter your age and the first day of your last period for more accurate abortion options.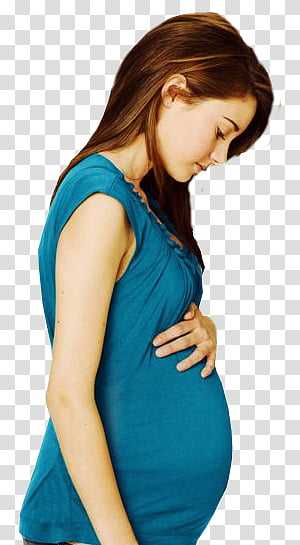 Your information is private and anonymous.
I'm not sure This field is required.
AGE This field is required.
Or call 1-800-230-7526
Husband left me pregnant: what's next? - Orenburg
A man can find out about a woman's pregnancy and leave her, leave, demanding an abortion. What should a woman do, how to behave, what to think? The article helps pregnant abandoned women to understand themselves and their lives.
Many women dream of a big and strong family. However, dreams do not always come true. A woman gives her heart, love and body to a man who, as it turns out, only uses it.
When a woman comes with the good news that they will soon have a baby, a man does not always react in the way he wants. Time passes, and the man generally abandons the woman who is pregnant from him.
This is a very strong blow and pain that does not allow a woman to realize what to do in a situation where she is expecting a baby, and the man has left her.
Pregnancy is a joyful event for a woman who has received support from a man from whom she is expecting a baby.
Another woman rejoices in her pregnancy when she was ready in advance to raise the child herself.
However, if a woman loved a man, waited for his proposal to register a marriage, but he, on the contrary, left her as soon as he found out about her pregnancy, then this event will not bring joy.
An abandoned pregnant woman is a terrible state when she was waiting for love and support, but faced betrayal and loneliness. What to do, how to behave? The most important thing is not to make mistakes, for which you will then bitterly pay. To prevent this from happening, we will discuss this topic in the article.
The first experiences after the betrayal of a man
The first and sometimes decisive days are those days when a man leaves a woman and she realizes that she is left alone with her life.
The man left. He no longer wants to continue the relationship.
The woman realizes that she has given everything to the man who is still expecting a child.
Here she is overwhelmed with many emotions: pain, resentment, disappointment, anger, self-pity, hatred for a man, helplessness, etc.
A man is gone - this, of course, is not a joyful event. However, no hasty decisions should be made. You can draw conclusions about a man, since he has already demonstrated everything he wanted. But here's what to do next with your life, and even more so with a child, it is better to postpone for later.
Unsplash Photo
Don't make hasty decisions. In the first days after the departure of a man, it is better to allow yourself to suffer. Don't run from emotions. If you are in pain, then allow yourself to experience it. Give yourself a few days to mourn what happened. Then just start thinking about what to do next.
Conclusions about a man: how does he treat you?
While you are suffering, begin to understand what the man has done.
His actions demonstrate true feelings towards you. How does he feel about the child? Not yet, because it doesn't exist yet. But how a man treats you, he has already demonstrated.
Believe me, a loving man would never leave a woman, especially a pregnant one. Even if there is respect for a woman, a man does not leave her alone with his pregnancy.
If a man does not want to marry you or is not ready for a baby, he discusses it.
However, if a man was indifferent to you, did not take you seriously, used you and your feelings, then he will leave you as soon as possible, especially if he finds out about your pregnancy.
A man can offer a woman an abortion. What does this indicate? In fact, it is difficult to say here what a man is guided by and how he treats a woman. Some men suggest abortion because they are not ready to have children. Others simply do not want to have children precisely from those women who became pregnant from them.
Unsplash Photo
There are men who don't want to have children with the women they sleep with. There are gentlemen who, in principle, do not want to have children.
Each case is individual, so it is not necessary to say that a man does not appreciate a woman who is pregnant by him.
Only one thing can be said with certainty: if a man loves a woman, then he agrees to have children from her, especially if she herself wants it.
Since a man left you pregnant, he certainly does not appreciate you, does not love and respect you. Remember his act if he suddenly decides to come back to you and "hang on your ears" various excuses. He made the decision to leave you.
Which means you shouldn't hold on to it. Now it remains for you to decide whether to suffer because of a man who does not need you, or think about yourself, about your child and live on.
If you suffer because of a man and think only about him, believe me, you will do a lot of stupid things. For your actions, you will then bitterly pay and regret.
If you start thinking about yourself and your desires, then you can make decisions that are right for you.
Have a baby or have an abortion?
Unfortunately, but often a woman begins to think about whether she should give birth to a child or have an abortion.
Why does a woman consider such thoughts even when she wants to be pregnant? Here we again return to what a woman thinks about - about herself or about a man? When a woman thinks about her desires and her life, in most cases she agrees to give birth to a child. It does not matter whether she will be married or become a single mother, but in most cases she decides to give birth to a child.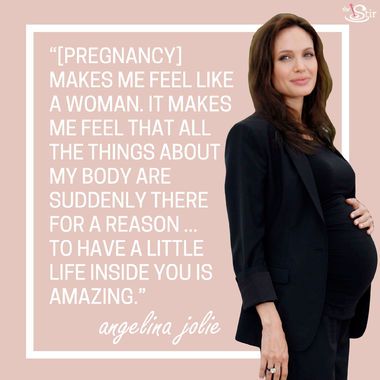 If a woman thinks about a man, his love for her, wants to return his favor to her, etc., then she agrees with his wishes - to have an abortion. She does not hear what she wants herself. She does not think about the child. It is important for her what a man wants and what he thinks. If a man leaves her because of a child or demands an abortion, she will most likely agree to give up the baby in order to be with a man again.
Photo by Chermiti Mohamed on Unsplash
But let's be sober in our judgments. A man is ready to leave a woman because of a child. A man, in principle, does not want to be with a woman and create a family with her.
What kind of love can we talk about here? A man will be happy if a woman relieves him of the burden of raising and paying child support. But he won't stay with her for long.
He can either leave her right away, or use her for some more time, and then quit anyway.
If you are deciding whether to have a baby or get rid of a pregnancy, then think only of yourself:
Think about your desires, your interests and needs.
Think about your future life. Predict how events will unfold if you leave a child or decide to have an abortion.
Think about the possibilities you have. Believe me, it is difficult to bring up and raise children even for those women who live in marriage. Think not about whether you can raise a child, but about whether you want to give him everything that you already have.
Think about the consequences of an abortion. After all, you may lose the opportunity to have children again. Are you ready for this?
Think about why you want to have an abortion. Is this an outside influence on you?
If you have been abandoned by a man and you are left alone with your pregnancy, now you must realize the following: your life is in your hands. And the life of the child also depends only on you. Don't worry about who wants what.
Moreover, stop thinking about the desires of a man who obviously doesn't care about you. Now you are left on your own - you and your baby.
Do you want to live together or do you still want to deprive yourself of the opportunity to start a family? After all, you can be a family with your child, and over time, a man will appear who wants to be a member of your family - your husband, and your child's father.
How to live on?
If you are abandoned by a man who is pregnant, does not want to start a family with you, demands an abortion and threatens to leave you otherwise, it is better to think about yourself. The man doesn't care about you.
At least don't betray yourself! And the child has nothing to do with your troubles. Perhaps the child will become your only joy in this difficult period, when a man treats you in a treacherous way.
How to live on after the death of a man who found out about your pregnancy?
Forget about him. Good riddance to him, and you live on and now think only about yourself.
Start living your life. Now you also have a child who will be born soon. If you are not a follower of the child-free movement and do not care about the desires of a former boyfriend, most likely you will decide to keep the child.
Think about the financial situation of your family. Now you will have to take care of your child on your own. To do this, you need housing, a room, furniture and accessories for the child, a material balance for which you will live for the first months while on maternity leave. Also, do not forget about social assistance to pregnant women, after the birth of a child, single mothers. If you wish, you can apply to the court to establish the paternity of the former partner and collect child support from him.
Get on with your life. While you are pregnant, you can indulge in your hobbies and hobbies. Hang out with nice and supportive people. Meet new people. Do not try to find a man for yourself, however, do not refuse those who still show sincere interest in you and desire to be with you.
In fact, there is nothing tragic about the fact that some failed husband and father decided to leave you as soon as he found out about your pregnancy.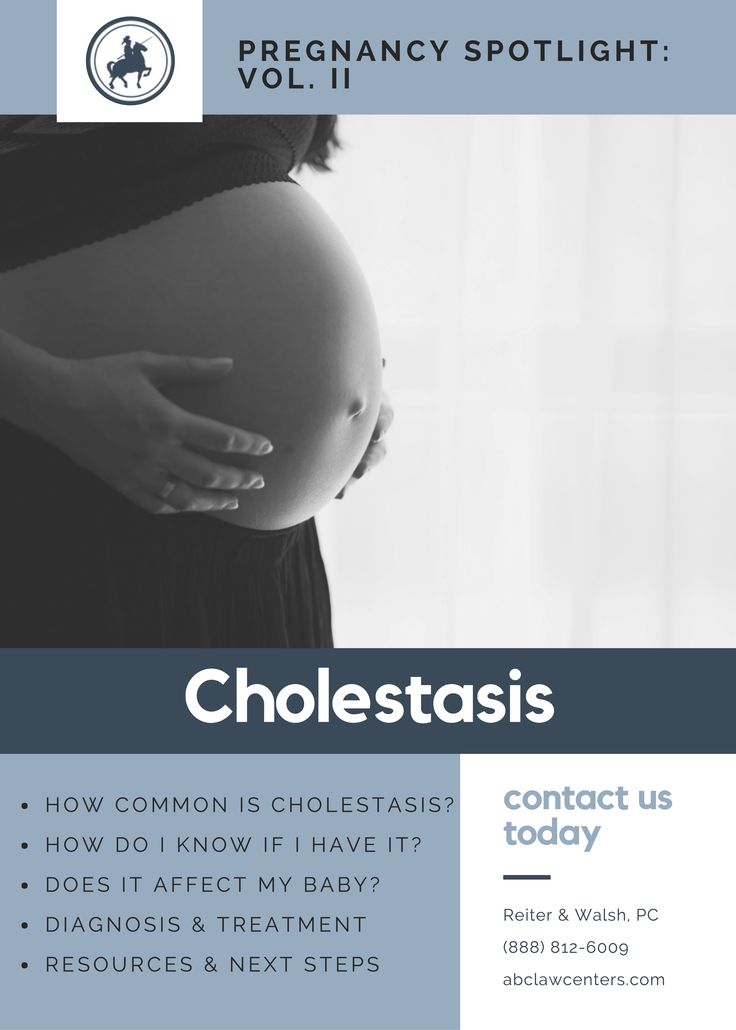 Undoubtedly, his act is very unpleasant and treacherous.
However, understand that this man would rather leave now than continue to deceive you, not support you, not love you, not help you raise your child, and simply take away your energy, time, and the opportunity to find a more worthy partner. It's good that he left.
So all his feelings and promises were lies. It's good that you found out about this before he became your husband and "parasite".
Since a man left you in a state of pregnancy, then you need to forget about him. You are lucky to devote time to your child, your health, and becoming yourself as a woman and mother. After the birth of a child, you will become a mother, on which you can be congratulated.
Photo by Alex Pasarelu for Unsplash
Do not be afraid, if you feel calm and happy, a man will appear in your life. Only now do not put his desires and interests above yourself and your baby.
Let a man first win your love, prove that he is ready to live a family life with you, demonstrate his paternal abilities when communicating with your baby.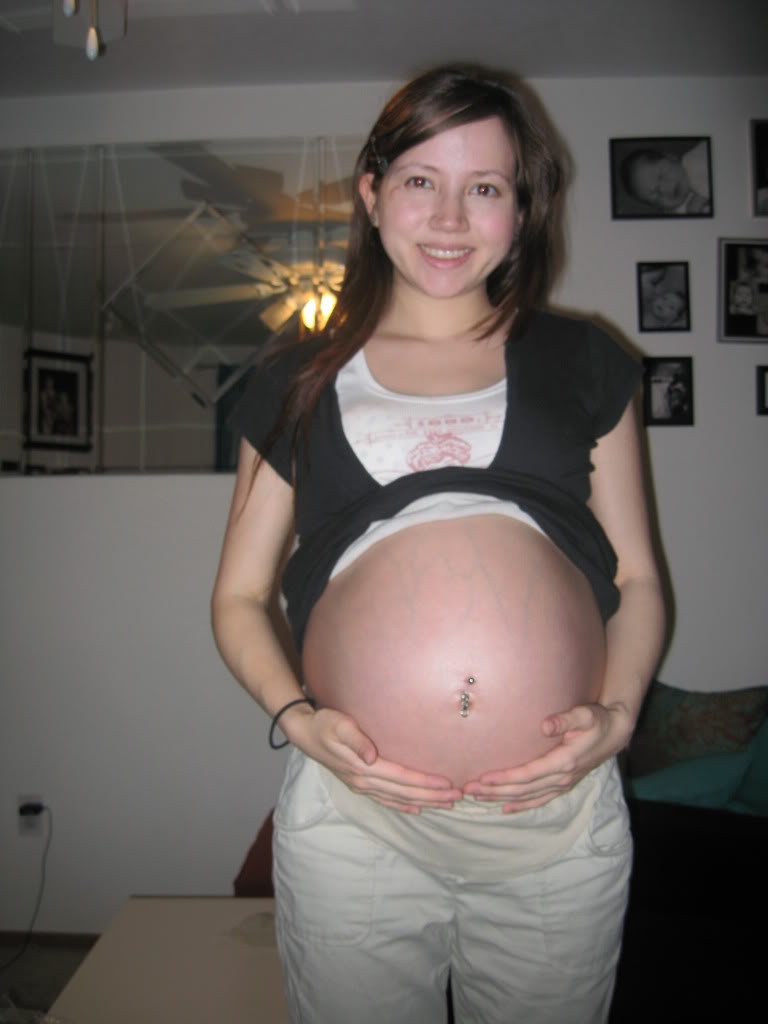 You should not fit into his life, but let him try to become part of your family in order to deserve your love and body.
Wind of change
KirovMama.ru > Expectant mother >
It seems that the end of the world has come. Questions in my head: "How could he do this to me?", "Why should I?", "How will I raise a baby alone?" driven to despair. Panic. Cold in the soul. Loneliness.
Without discussing how this happened to you and for what reason, try to calm down first. There is another heart beating under your heart, the life of which depends entirely on you. That is, the main miracle - the birth of a new life - happened! But someone can't get pregnant at all ...
Try to get everything out of your head: him, what your relatives say. And most importantly, stop feeling sorry for yourself. As a person with bitter experience, I realized that there are a lot of things that can change you. And there are little secrets of how to survive the blows of fate.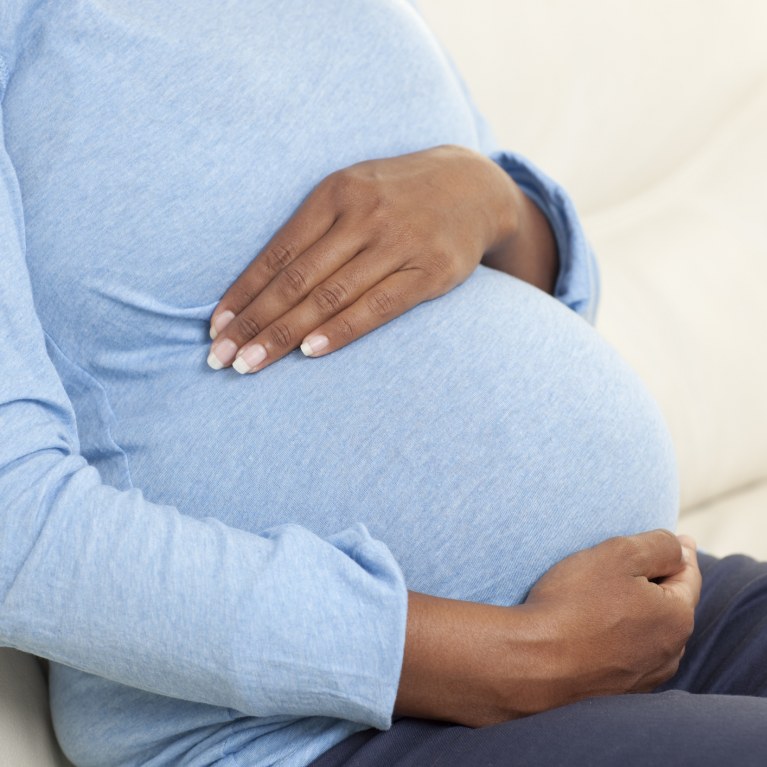 Shall we start?
Cheer up. Nothing undermines like the blues. Tears-snot usually come along with it. And you're in no position to be upset.
Do not turn off the world. Call your friends, meet more often, chat. In the end, even the Internet saves if you are a home person or when it is already harder to visit guests.
Get busy doing something. Think of a hobby. You probably have a bunch (or at least one) of talents. It's time to remember him! Whether it is knitting or drawing…
Don't forget about yourself. Beauty salons, shopping or just an hour or two in front of the mirror never hurts. Nothing makes you feel better!
Think positive. Thoughts are material. Attract only positive emotions and feelings. You have a baby. Soon he will be born. And he needs you - happy, beloved, loving and successful.
Take everything that happens easier. Life is wiser. Take everything as it is. He left. Well! wish you the best! Perhaps fate protected you from something terrible. And in general, as they say, you lose the good - you find the best.
And finally, get rid of the myth that no one needs a woman with a child. Why did you decide that, having parted with the biological father of the child, you will no longer meet your dream? Everything is in your hands and everything depends on you!
Just look at everything from the other side. Not from the abandoned victim of harsh circumstances. And you didn't have a relationship crisis ... After all, in fact, changes have come in your life. And everything that is done ... you yourself know why.
You are not alone! Your baby listens to your heart every minute. Tune in to this joyful wave!
In general, our world is arranged in such a way that there are many lonely souls in it, looking for each other, and it doesn't matter if there are children from previous relationships or not…
Who knows, maybe soon you will see love in a still unfamiliar smile.
.. And there will be someone who will return the smile and the joy of life to your world.
Maria Savelyeva , specially for KirovMama.ru.
My husband left me pregnant: what should I do?
My husband left me pregnant: what should I do?
Pregnancy is one of the most important moments in a woman's life. Under her heart she carries a new life, the family continues the race.
The main thing is not to panic
However, in real time, not all women give birth to children in a happy marriage. In modern society, there are many irresponsible men who can leave the once beloved woman to the mercy of fate. What to do in such situations? Do not panic, this is not a tragedy of universal proportions.
Practice shows that men get over parting more easily in a couple. An abandoned woman should gain strength, because she will have to raise a child on her own.
Social stereotypes
Women's forums are full of discussions on this topic.
Men on the Internet are condemned, accused of breaking up relationships. But was the union strong? Is a man always wrong?
There are situations where women kill their relationships themselves. There are two people to blame for every problem.
The main reasons for the breakup
Usually men leave women because of the eternal dissatisfaction of their partner. In this case, he chooses freedom as a source of liberation from unwanted stressful situations.
A woman under the influence of hormones requires increased attention, requires more affection and tenderness. If she doesn't get everything she wants, she'll make a scandal. The man associates this behavior with idleness, because according to his logic, busy people do not throw tantrums out of the blue.
The situation does not change
A man ignores such behavior in the hope that his chosen one will calm down. He wants to be in peace and quiet after a hard day's work. The situation does not change, then he offers to leave his woman for a while.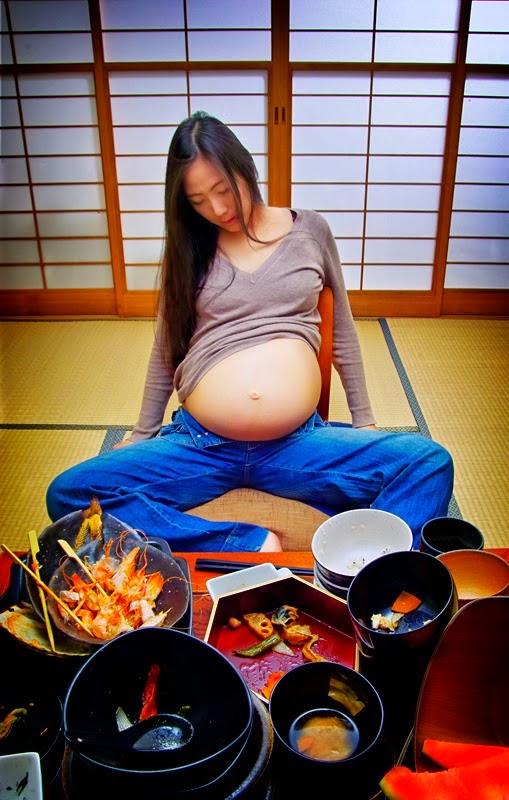 During this period, he may meet a new girl who makes him easy to communicate with. Naturally, he sees no way back.
New life
A person who has been abandoned is difficult to comfort. There are times when a woman is not to blame for the breakup. Men are simply not ready to change their lives and are afraid of not living up to their partner's expectations. They avoid responsibility, just leave without even explaining.
Pregnant women are not left only by those men who planned to have children. This is a common conscious decision, but they cannot stand situations where someone imposes their opinion.
Beautiful people never go away
If a woman stops taking care of herself, she makes a big mistake. Without exception, all men want to see beauties next to them. Such ladies want to please and give happiness.
If a husband leaves his family, don't get too upset. It's not the end of the world. There is a high chance that he will return.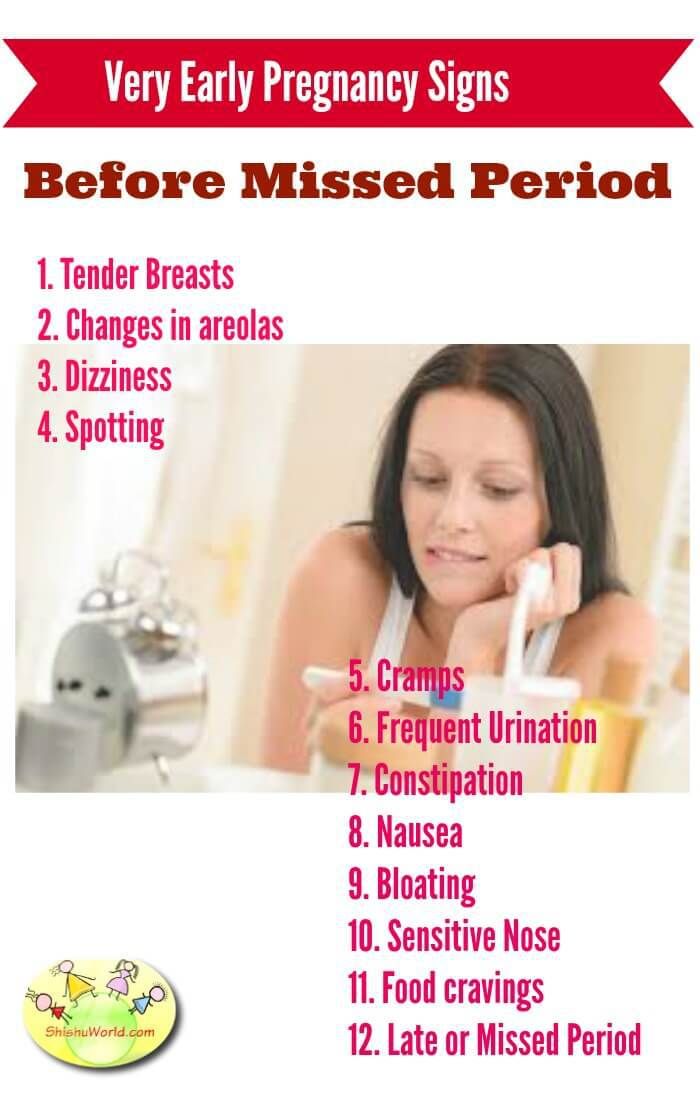 Just be yourself and live for yourself, you should not be afraid of loneliness. It is better to be alone than to forcefully keep a person near you.
Is it better to have children in marriage?
"Beloved left me when I was pregnant": how to survive betrayal?
4,695 Man and woman Cheating Loneliness
This is the story of my great and only love. A story that literally changed my life. It started in 1996 when I was 19 years old. My friends and I were invited to visit by friends. We gathered six of us: three girls and three guys, chatted, laughed, danced.
"My clear light, you write to me, with a tear of rain on a wet window," Tanya Bulanova sang. We fooled around impersonating pop stars, dressed up in tulle, did mini performances. The doorbell rang on the Freestyle song "Oh, what a woman", and he entered, my Igor.
He sat next to me, got acquainted, and I immediately realized that I was always waiting for him - this is my man! My heart began to beat, with him next to me I felt warm and comfortable, light and relaxed. I began to be embarrassed, I no longer went out to dance, but answered questions quietly, blushed.
We met in a company, and then Igor invited my girlfriend on a date. My friends were just in shock: they all knew how delighted I was with him. I couldn't understand anything, hated and loved him at the same time.
I could no longer meet with the guys from our company because he was there. She locked herself in her room, sat and was indignant: "This simply cannot be! I felt that he was just as good as me. On the first evening, we looked at each other as if in a mirror.
Six months have passed. It turned out that Igor met his girlfriend only a couple of times. And when we accidentally met at a disco, then all the feelings came to life. How many words were said to each other! He asked for forgiveness, begged to return, swore allegiance.
We danced, we cried and laughed together, we started seeing each other every day. I felt like a light fluff flying towards something beautiful, unfamiliar and fell in love more and more. Kisses, walks around the city, meeting the dawn, three months passed like shots from a beautiful romantic melodrama.
Is this all happening to me? Am I a princess to be carried and idolized?
This has never happened before in my life, I was happy.
New, 1997 was approaching. My friends and I began to prepare for the holiday: we bought food, thought over the menu. I sang all the time, danced and thought: "What a blessing that we found each other!" December 31 came, and Igor stunned me: "Go to the holiday alone, I will appear later.
"
I was confused, jealous - where could he go, with whom did he decide to celebrate the coming New Year? At about three o'clock in the morning Igor arrived, the same dear and beloved. And in an instant I decided: I will forgive him everything, let today be our first night.
Proximity gave new feelings: yes, he loves me as much as I love him. We will always be together - "both in sorrow and in joy." How could I doubt, suspect him of treason?
On the first of January, I woke up in the late afternoon and excitedly began furnishing my room for the two of us. Now we will live here together, right today and I will tell my parents about it! But this did not happen.
Igor did not call me again, he did not answer my calls. I seemed to see the light: he only wanted sex. And when everything happened, it just evaporated. And I soon found out that the first and only night brought a gift - pregnancy. I didn't want to call him, but my friend insisted.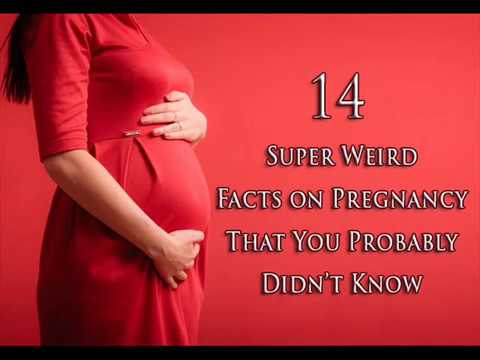 We agreed that Igor would come to me the next day and we would talk about everything. I told him about my dream - to live together, to have a baby, but he only offered to pay for the abortion. At the same time, he succinctly clarified that we are not a couple and cannot be together.
He was leaving, and I was crying… We didn't see each other for many years, I got married. I try to love my husband, take care of my son, work, take care of the house. But this gap remained in my memory, it hurts all my life. I'm afraid that if Igor and I meet by chance (and our town is small, and the meeting is quite likely), then I can even leave my family for him.
Yulia Romanova, psychologist:
Marianna will have to be disappointed, she described not great love, but love addiction. She is characterized by such alluring, vivid feelings, when you do not belong to yourself and do crazy things, realizing with your head all their stupidity and danger.
If so many years have passed and the heroine is not feeling any better, then maybe it's time to stop this love torture? If you also experienced the refusal of a partner to continue the relationship, then try to do a psychological practice. It will help work through the history of the breakup and start living without looking back at the past.
What can you do right now?
1. Take three sheets of paper and a marker. Write the word "lawyer" on one sheet, "prosecutor" on another, and "judge" on the third.
2. Spread these sheets on the floor and place your feet on the lawyer sheet. Remember all the good things that happened in the relationship with the "former". It was definitely good, because you chose it once. Tell about it.
3. Go to the sheet labeled "Prosecutor". Do not skimp on words, remember all the bad things that happened in your relationship. All unfulfilled hopes, all the days and nights when you were waiting for him to call, come, understand everything and make an important decision for your couple.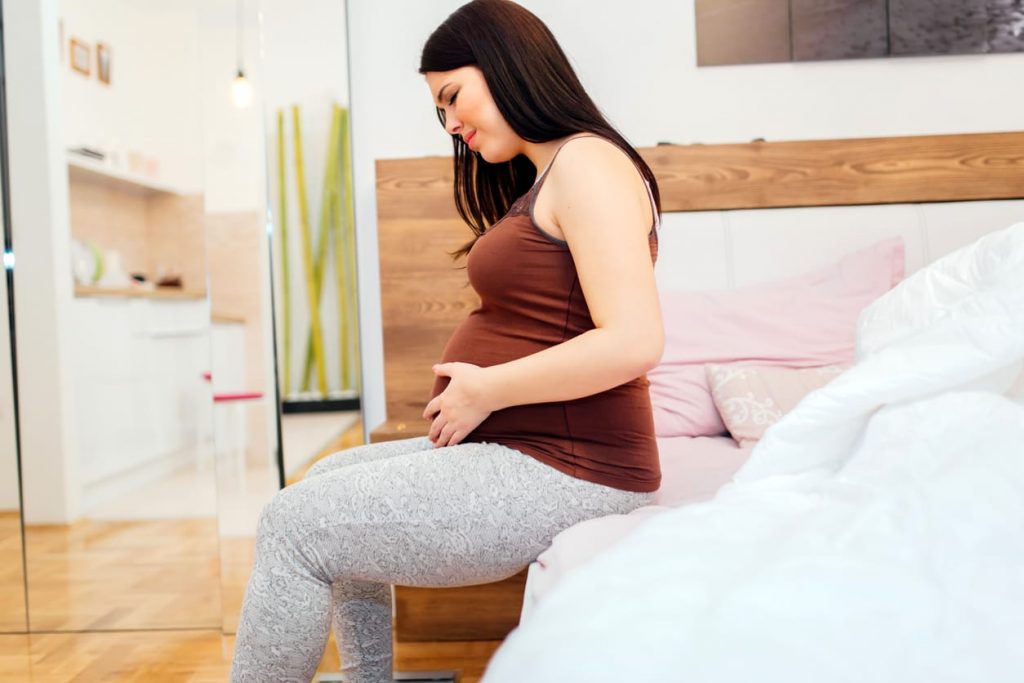 Remember what he told you when you parted. Feel what is happening at this moment with your body, allow yourself the whole gamut of feelings and any reactions. You can and should cry, swear, scream. Give vent to emotions.
4. Then go to the "judge" sheet. Try to remember everything that was said in the previous two roles, and make your verdict. It can be any punishment, the most sophisticated and piquant. Allow yourself to think about it, you will not realize it, do not worry.
If it seems to you that the judge does not have enough arguments, then take the role of "prosecutor" again and remember what else was difficult in your relationship.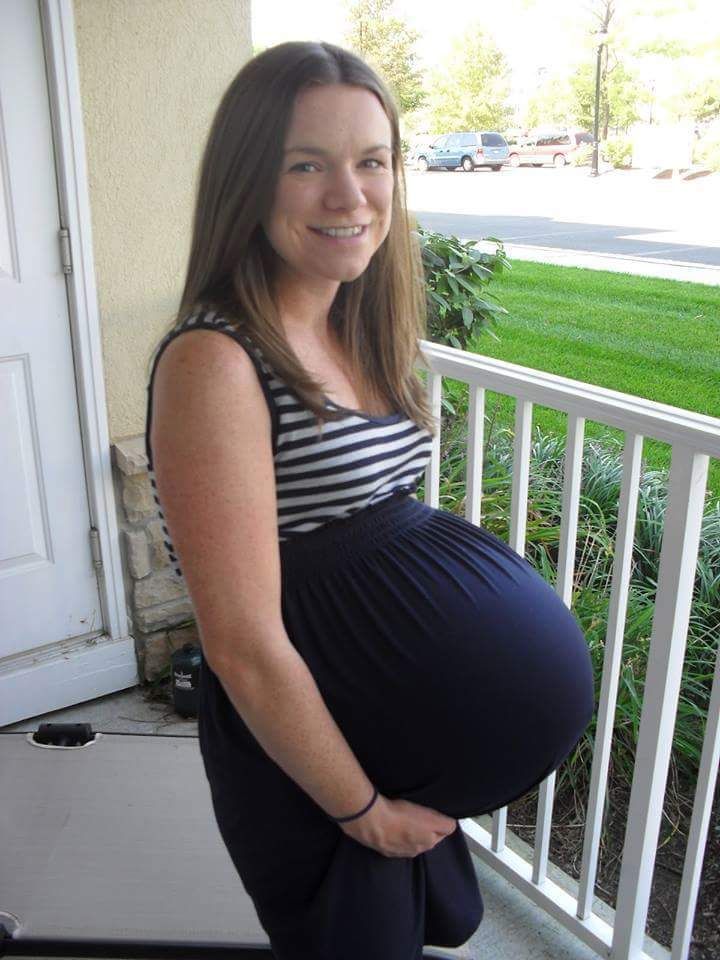 Let your inner judge find a solution that satisfies you. The purpose of this practice is to reduce your level of emotional attachment and weaken the idealization of a partner.
5. Now take another piece of paper and write the word "thank you". Find a place for it a little away from all other sheets of paper. Stand on it with your feet and look at this story from the side, as at a stage in your life that has ended.
What are you grateful for this experience for? To this person? What are you grateful to yourself for? Notice that in the process of practice, you have overcome all these difficulties and made a difficult but important decision: to choose yourself and finish this story.
You can return to this psychological technique as many times as you like until you feel relief.
Yulia Romanova — psychologist, EMDR therapist, systemic therapist (constellation), coach, federal channel expert, author of therapeutic online courses.
Her website and blog.
Marina SmaginaPhoto source: Getty Images
I am pregnant, my husband has left. how to proceed?
Question to a psychologist:
Lived with my husband for 12 years. I have a son and I'm pregnant now. After a domestic quarrel, he left. Didn't pick up the stuff. Our first conversation was on emotions, I offered time to analyze what was happening, he took it. It was a month ago.
No call, nothing this month. He is not interested in my condition, and I am in position. He does not care at all what I have and how. He does not want to communicate with his relatives, he simply severed all communication. He tells everyone that he is fine.
We've been through a lot together, but I don't understand what happened now. And he does not contact me, does not talk, does not explain the reason. When he comes to his son, he does not look in the eyes, does not speak to me. He is simply silent on my questions. I have already tried all the attempts, asked for forgiveness that time, probably just did not stand on my knees.
I can't understand how a person who loved and wanted a child was in seventh heaven with happiness ......thrown everything like that. Without explaining anything.
Somewhere in my heart I know that he will return, it just takes time, but I can't wait any longer. I'm just killing myself slowly, right.
My heart is torn to pieces…..I love him madly, I want to be near him. And he just forgot about me.
I can't understand how it is possible to lose feelings so quickly or he just hides them somewhere deep. Maybe he's trying to hide behind a wall from me. Maybe he wants back. All he told me was "I'm not coming home" and nothing more.
We have always had common interests. I have always helped him, I have always been a courteous wife.
I can't imagine my life without him.
What to do? Help bring him back.
Question author: Nina Age: 32
Psychologist Ziganshina Oksana Rustamovna answers the question
Hello, Nina.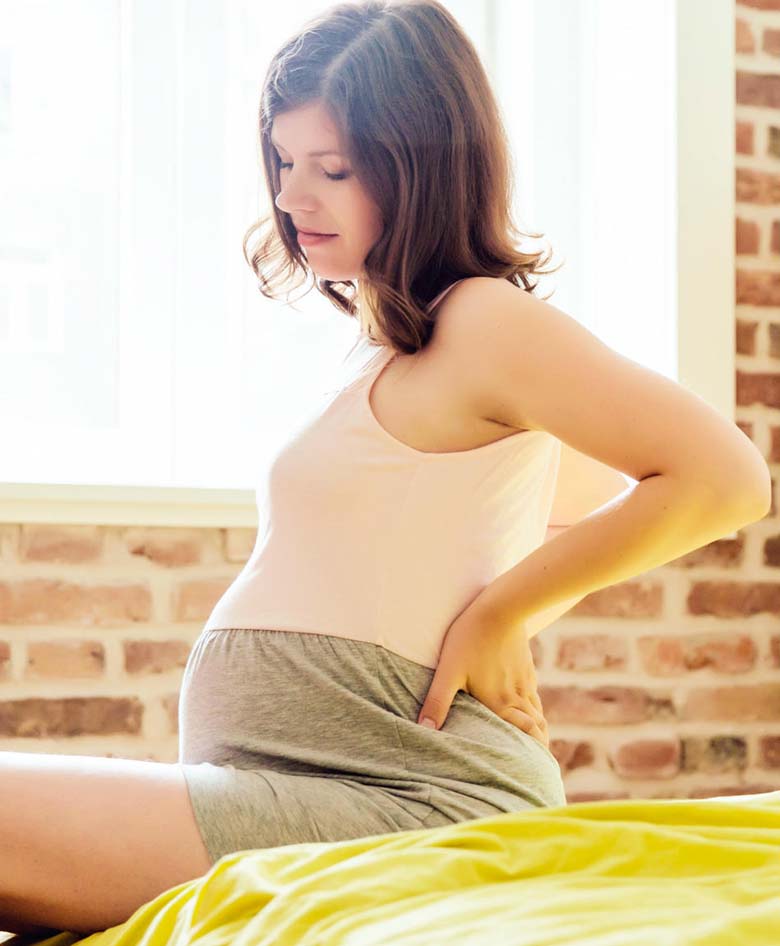 First, and most important, no matter how your relationship with your husband develops in the future, this should not affect the children. And it should always be a priority.
They fully read your emotional background (even if you don't notice it), and the baby you are wearing receives information at the hormonal level, literally soaking up your emotions.
Try to find strength within yourself for the sake of your children.
Nothing happens by chance, it's just that sometimes these reasons are not so obvious. Your domestic quarrel, of course, is not the reason for his departure. This quarrel was the last straw in the barrel of "misunderstandings and conflicts", or a reason to leave.
Think about where the cup of patience could overflow? What did he not like and did he tell you about it, but you did not pay attention to it? There may have been intimacy issues that weren't brought up for discussion, but it's fun in the air. Men do not leave the family because of minor domestic problems.
This can be facilitated by the crisis of family relations, 12 years old is just one of them. You know each other well, have lived a lot, and at such moments one of the partners (and sometimes both) experiences an emotional decline, since everything seems to be clear and ordinary: wife, children, work (sometimes the one with which you want to run away) .
And it seems that "I'm so good - I clean, I wash, I cook, I bring up a child." And he was tired of all this. He looks and thinks that it will be like this all his life and nothing new. And you seem to be an ideal wife, you do everything for the family and for him, and he wants a spark that he does not receive from you.
And sometimes a spark happens in violation of the usual order of life, a new image of you, novelty of actions and thoughts. And we women, sometimes in the desire to please our beloved, become uninteresting, cease to be "prey" for a man.
During this period (12-13 years of family life), betrayals can also occur, as a person is looking for new emotions that are difficult to obtain in the context of established family relationships. And often men abruptly leave when they start a new relationship.
If a man began to see a "new horizon", then he would not think for a long time. This happens much easier and faster, without the burden of moral responsibility (unlike women). Of course, this does not mean at all that everything is exactly the same in your situation, but I am considering all possible options.
For a man and a second child, this is not always easy either. The financial burden is growing, and he is happy, but also puzzled, how he will pull it, whether his family will need something (if expenses exceed income).
Behind this, thoughts begin to emerge that he did not achieve everything that he dreamed about, could not realize himself in the profession, as he wanted, and even a lot of other disappointments.
You wrote that he does not contact you and does not want to talk to you. When we need someone, but he moves away from us, we experience almost physical pain. And then the emotional pressure begins: calls, constant questions "why are you doing this?", "What did I do wrong?", "What should I do to make you come back?", "Do you love me?" And so on.
Or else manipulating questions and phrases begin: "what about us?", "I can't live without you", "please come back, I feel bad". All this pushes him much further than he is now. Of course, as a father, he is responsible for the children, both moral and financial, but not for you. And you need to clearly distinguish this. You can't force someone to be there against their will.
And if he did this, then there were reasons for that - in you or in himself. He knows how you treat him, and if now he is at a crossroads, then he needs to be released. Communicate on business, do not look into the eyes and cry.
Remember that men do not like all these things in principle, but when there is a crack in the relationship and the woman starts "begging for love", this is the worst tactic of behavior.
I understand that in your position this is all extremely difficult, you are vulnerable and right now you need attention and support, but in this situation, the coldness of the mind is the best solution.
Focus on yourself and your unborn child, it is important for you to preserve yourself and your health. If there is a good moment and you can get into a conversation, just try to understand him, the reasons for leaving, what was wrong. Forget for a moment that you are a wife and become a friend. Take an interest in what has changed inside him, what you would like to change, in calm tones.
Your calmness and detachment is an opportunity to at least just talk and find out something. Even if you somehow force him to return (but he himself does not want to), this will not bring happiness to you, not to your family. And sooner or later he will leave anyway.
Look at the situation not through the prism of your desires, but still more realistically, by his actions and behavior.
At the moment he is not, and perhaps he will not return, and you must be internally prepared for such an outcome.
You have a son, you have another baby inside - it's not their fault if something goes wrong. And your task, as a loving mother, is to create good living conditions for them, warmth, love and comfort. This is your main goal.
And your husband has to decide on his own, this is the only correct outcome. If he no longer wants to be with you, then you need to accept it and move on. It's not worth keeping.
If this is the stage when he needs to decide how to live on, leave him alone, leave him "without himself", so that he can understand what he wants and whether he feels bad without you. The great is seen at a distance, and we must give it that distance.
Evaluate the psychologist's answer:
4 steps to financial independence from your ex-husband
How to live on if the husband left, and with him material wealth left the life? Just yesterday, the world was simple and clear: you looked after the house, took care of yourself and received money from your beloved man.
And today he said "turn around yourself, don't count on alimony" and drove off into the sunset. No panic! I tell you how to stop depending on the money of your ex-husband, and not repeat this mistake in a new relationship.
"Divorced her husband: what to do?"
Girls! What do you think is the first thing to do after a divorce? Write an opinion in x. I'll give you the correct answer: celebrate!
Yes, divorce is a difficult situation, which is aggravated if the girl was dependent on her partner not only emotionally, but also financially. For example, if a guy paid for an apartment, food, shopping, gave money for "pocket expenses". With his departure, the woman feels helpless: it is not clear how to live on and where to get the money?
Financial dependence on a man can be overcome. My official website, Pavel Rakov, has many articles on how to deal with the emotional pain of divorce. Now I propose to focus on the practical side: how to stop depending on circumstances and provide for yourself if your husband left you.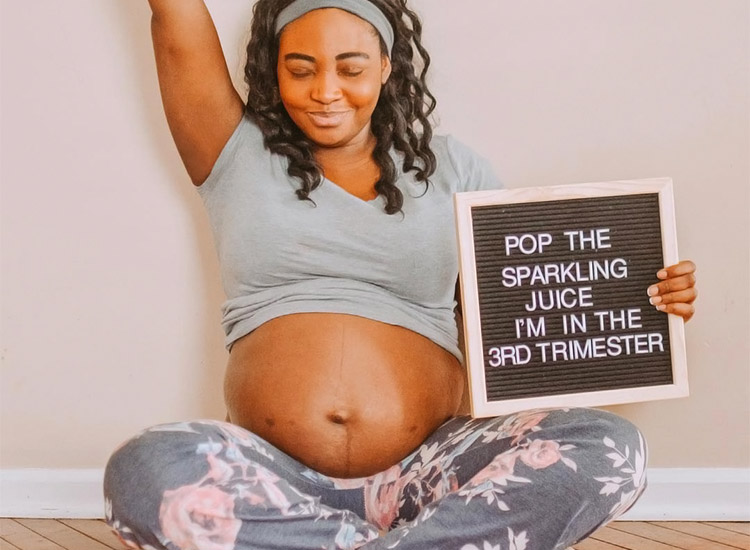 I propose to consider three scenarios.
Division of property and alimony
According to the law, half of the jointly acquired property belongs to the woman. The ex-husband is also required to pay child support. Many girls think that this is enough: they demand that the guy continue to give money. However, there are many drawbacks to this scenario:
Dependence on the man remains: if he hides income or starts a new family, payments stop.
A woman cannot completely break off contact with a former partner, i.e. not able to start a new relationship, find true love.
There is a lack of money - the girl has to "squeeze", she is constantly irritated, dissatisfied. In addition, he often feels fear: what will happen if a man does not send another bank transfer on time?
Girls! After a breakup, don't count on financial help from your ex-husband, parents, or friends. Now is the best time to get back on your feet.
Search for a new partner
Another scenario is when, immediately after a divorce, a woman tries to find a new Prince who would pay for all her "wishlist".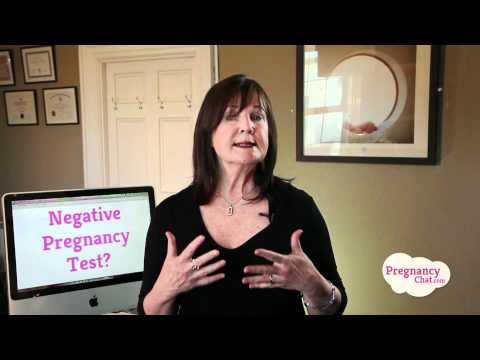 Such girls do not ask "my husband left me, what should I do?" Because they know the answer: find a new one!
The message itself is good: if the relationship fails, this is not a reason to close yourself off from the world. You need to keep meeting people, and one day you will fall in love with a worthy gentleman. But you should not consider suitors as ATMs - they should not support you.
This approach has many disadvantages:
The girl does not give herself time to recover from the emotional shock, immediately starts building new relationships. As a result, it will start repeating the same mistakes as before.
A man subconsciously feels that a woman is not interested in his personality, but in his wallet. He loses respect for his partner, breaks off contact with her or leaves her in his mistresses.
Remains dependent on the representatives of the stronger sex: they decide how much money to give.
How to stop depending on your ex or future husband forever? Start taking care of yourself.
Gain financial independence
The third scenario is gaining financial independence. The modern world provides girls with many opportunities for realization and good earnings. It may be difficult for you to see this: if you have not worked for a long time, there is a fear of employment, it seems that your skills and abilities are not in demand in the market. But it's not.
Girls! Tell me: would you like to receive a good income and not depend on a man? Or do you think that mining is the lot of the stronger sex? Share your opinion, all answers are anonymous!
How to become a financially independent woman?
The first thing to do in order to gain independence after a divorce is to calmly analyze the current situation. Answer a few questions:
How much money do I spend per month?
Which payments are mandatory and which can be deferred?
How much money do I have right now?
How much money will I receive within a month?
It will most likely turn out that you are well off for the next month.
This will help to get rid of fear, calm down, take control of the situation.
The second step in the operation "how to become financially independent from her husband" is to identify current resources. What education, work experience, skills do you have? What do you love and know how to do? Do you bake amazing buns, clean the house in 30 seconds, compose fairy tales for children? All this is the basis for the future business! I develop this idea in more detail in the article "TOP 7 Ideas for Women's Business".
Then act:
Select the area in which you want to develop. If you plan to return to work, update your resume, send it to the company. Do you want to start a business? Make a business plan.
Reconnect with working friends. They are a great motivator and source of valuable ideas and connections.
Upgrade your qualifications, learn skills that will increase your attractiveness in the labor market.
Be prepared for rejection. Don't despair, keep sending out your resume. Choose an active position - do not wait for invitations, call companies with interesting vacancies yourself.
After you find a job, keep learning and growing. Constant movement forward is the key to success in any field.
Independence, family and love
Building your material well-being, you will notice that you have successfully survived a divorce. It's time to start dating! Entering into a new relationship, do not give up financial independence for the sake of the feelings or desires of your partner: look for harmony between career and family. How to do this, I tell in the section "Women's Destiny".
Remember when I said at the beginning of this article that divorce is a cause for celebration? I wasn't kidding. Following my advice, you will see how this difficult event will become an impetus to a happier, more fulfilling and harmonious life.
For those who want to get the maximum result in a short time, I suggest paying attention to the online course "Secrets of Women's Happiness".
With its help, you will quickly overcome the crisis, restore self-esteem, learn to enjoy every day you live.
Girls! What advice would you give to women who are left without the financial support of a partner? Share stories in x, I enjoy reading them!
How I gave birth with the support of a doula
This text was written in the Community, it retains the author's style and spelling.
Pinaevsmarina
Author profile
Preparing for pregnancy
Preparing for pregnancy like this:
Actively rested: every weekend my husband and I go out for a walk somewhere. We are lovers of trekking and hiking.
It was summer and I gorged myself on fruits, seeds and other things.
3 months before trying to get pregnant, I started taking folic acid (I read this advice for Olga Belokon's book about pregnancy).
How was the pregnancy
Observed in the state residential complex The pregnancy went well.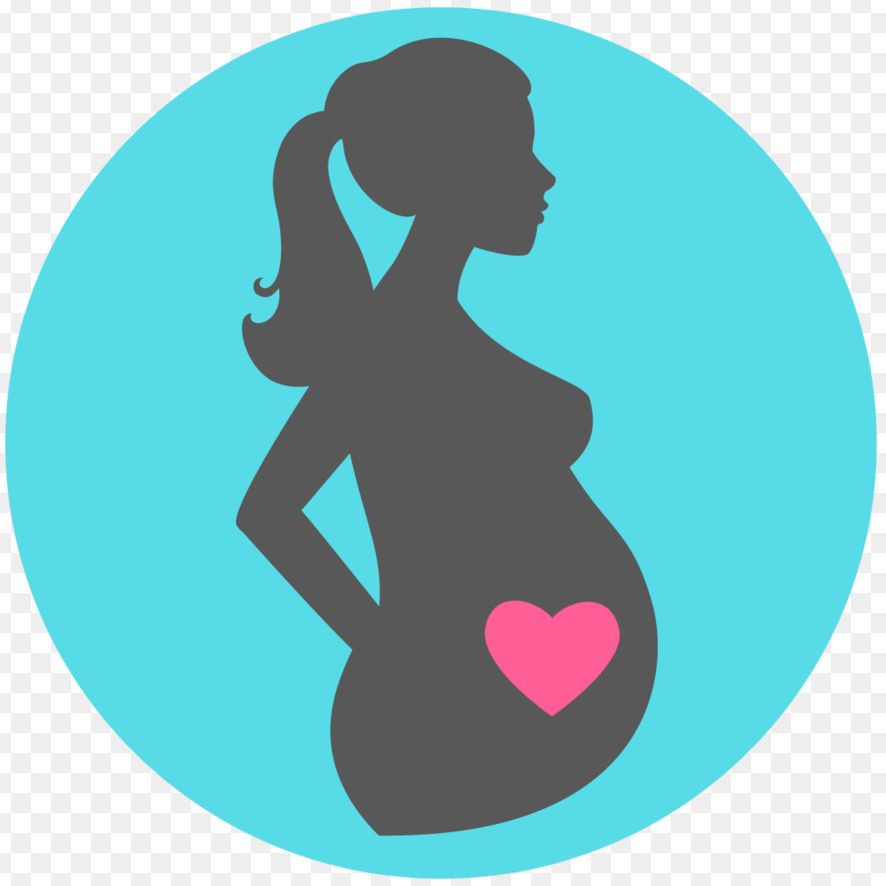 In the first trimester, of course, I suffered from toxicosis and malaise. I was also terribly sleepy, I came home from work and immediately went to bed.
I had a fainting spell on the subway a couple of times. By the way, I started taking the subway right from the first months of pregnancy. I used to think that only deeply pregnant women should give way. It turned out that in the 1st trimester you feel unwell, plus I began to be afraid of falling or getting an accidental blow in the stomach from passengers when the train braked sharply.
It's funny that in the first 2 trimesters I had no problems finding empty seats, but in the third trimester I often had to ask for a seat. People started getting up on their own when I was in the last weeks before giving birth.
The most unpleasant thing during pregnancy was winter. Rather, the total lack of cleaning of the streets. I live in Murino, Leningrad region, I work in St. Petersburg. During the winter, I slipped three times, it's good that I walked hand in hand with my husband.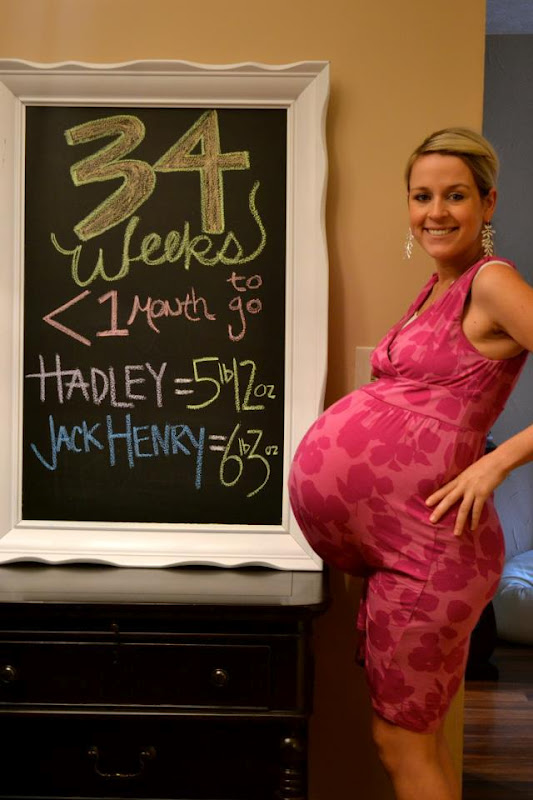 I fell once, fortunately, only my knee was injured. And during the winter, forced to wade through snow and ice in the mornings, I was so tired that I took my annual leave at work in advance before the decree.
Search information
Read Olga Belokon. Watched a YouTube video from my doula club.
Positive and negative moments
My husband and I dreamed of having a family gender party: to have parents and close friends. But relatives live in different parts of the country, and it is difficult for them to come. Then the idea came to me not to find out the sex of the child at all. Husband liked it. As a result, throughout my pregnancy, I imagined a boy, and my husband a girl. The Uzists were very surprised by this decision.
Preparing for childbirth
Even when I was thinking about pregnancy, I decided that I wanted to give birth with a doula. I have heard a lot about the rude attitude of the medical staff, routine interventions in childbirth, and so on.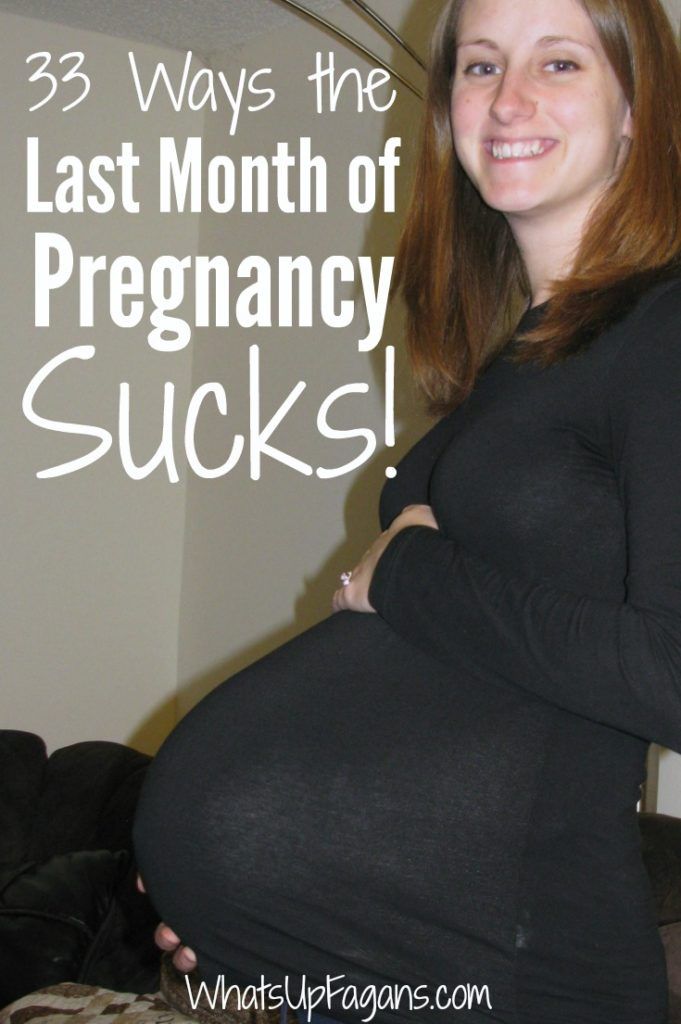 Plus, I was giving birth for the first time and had no idea what I would face, even if I read all the books about it, and the medical staff would not be at my bed all the time.
It could be like courses, but I decided that I didn't know how I would behave at a critical moment, I could forget everything that I learned. Let an experienced person be nearby who will tell you how to get up and breathe.
I thought that I didn't really need my husband's moral support. As a result, after meeting with a doula (she has a degree in psychology), I realized that I wanted my husband to be present so that he could see the birth of a child. The husband himself was eager. We signed a contract for childbirth with the maternity hospital, since the flow of women in labor in the summer is large and, if there were no individual delivery rooms, then the husband would not be allowed.
In the end, I'm glad that we did it this way. Both the doula and my husband helped me a lot.
How was the birth
The contractions started at 36 weeks and 6 days at 2 am, I imagined them differently.
It felt like menstruation. But I started to pinpoint just in case. As a result, the whole day there were contractions for 40 seconds - 1 minute after 5 minutes. My husband worked from home, at 6 pm he finished and we went to the hospital, because it was necessary to understand whether I was giving birth or not. We drove through traffic jams for 1.5 hours. I wasn't worried at all, we chatted and ate chocolate. In the emergency room, I lay on CTG for 40 minutes, it turned out that I was still in labor. I called the doula and the doctor. I was taken to the delivery room, my husband came after an express test for covid.
It was great in the paid delivery room: bath, fitball, TV, music. We did not turn on the light throughout all births. I lived through the contractions in the bath as long as I could. The pain I expected was not there. Just a strong body tension and that's it. I didn't succeed with breathing during contractions, it upset me: I couldn't catch the moment to breathe, the lowering of the baby took a long time and I was given oxytocin for stimulation.
I did not notice the effect (I read that the contractions from it are stronger).
I didn't even notice how tired I was physically. While trying, I could not hold my legs with my hands. And here the doula helped me a lot: she put my foot on herself and played the role of an emphasis. The husband understood the essence and did the same on the other side. It made my life very easy.
As a result, she gave birth at 3 nights the day before due date. Girl. My husband shed a tear, but I didn't. Just very tired. While I was resting, my husband cut the umbilical cord and dressed the baby.
The birth went so well that even in the delivery room I said that since the birth is going like this, I am ready right after the second one.
Expenses
There were no special expenses for pregnancy: vitamins and all. Doula contract — 35 thousand. The contract with the maternity hospital is 45 thousand rubles.
We bought a cot (3.5 thousand), a changing chest (4 thousand), a bath (2.